blazer: c/o Persun Mall << these $40 blazers are amazing.  I have this in white to and I'm totally in love // Graphic Tee: c/o Sammy Style << only comes in one size.  I love this tee but wish it were a little bigger // Skirt: c/o Chicnova << Really love but it's a little big.  I have a medium.  If you can't tell I had to roll it a couple times and hide it with a belt.  // Tights: c/o We Love Colors << Great company and great tights.  Mine are maroon. // Leopard wedges: c/o Lulu*s << favorite shoes EVER // Silver Silver Diamond Necklace: c/o In Pink // Clear Beaded Necklace: c/o That's Mine // Photo Credit: Shutterbugs Photography
So I have just a little thought… and stay with me because the point is at the end ha!  I feel like I've never been this exhausted in my entire life.  But it's a good kind of exhausted.  I'm exhausted from spending the day with my babes, trying to get them to eat anything but mac and cheese (I get bonus points though because it's totally home made) and fruit snacks.  Boston forces me to exercise every morning because he LOVES T25.  It's pretty much the cutest thing I've ever seen.  He calls them our super hero exercises.  I'm exhausted from chasing Savy around the house trying to get her to keep her clothes on.  She loves the No, David! books and just laughs her little head off when we get to the picture of David running down the street naked.  "NAK-EE" she says.  Two minutes later she's running buck nak-ee down our hallway.  Which normally wouldn't be a problem (did I just say that?) but she always does it when we're in a rush to be somewhere.  Being on time for anything doesn't exist in my home.  I'm exhausted from writing my new book.  There were a few blurry pictures (I mean come on- there are like 1,000 photos in the book) and we've been re-taking them and all the edits and revisions and blah blah blaaaaaaahhhh.  It's exhausting.  And I'm exhausted from my album.  AHHH will that thing ever get finished?  Actually I'll answer that.  Yes, yes it will.  It's being mastered right now and we're expecting it back ANY DAY!  You have no idea how incredibly excited I am!  Jessie Funk graciously invited me to sing with her at her Christmas Concert, which if you live in northern Utah you better come!  We'll be wailing out to When You Believe Whitney and Mariah style.  Candace if you're reading this know that I will be thinking of you the entire time!  But anyway, I'm so excited.  She said I could sell CD's there to.  I was literally giddy when we were chatting at the- oh ya, the Michael Buble concert, which was fabulous ps!  He was sooo funny!!  I'm exhausted from writing for Babble, and all the emails I have to respond to from businesses.  I'm tired of dishes.  And laundry.  And not being able to watch tv.  I really miss that.
So you're probably like… oh poooooor you.  Boo-Hoo.  So that's the thing.  And don't worry because I'm getting to my point.  I say it's the good kind of exhausted because it means that I have things in my life I'm passionate about.  I love the quote that says "Be the kind of woman that when your feet hit the floor each morning the devil says, "oh crap, she's up!"  I feel like I'm exhausted all the time but I'm so happy to be exhausted.  It means I'm living and I'm experiencing things.  And please don't mistake this as an, "oh I'm so awesome".  Because seriously.  I suck at soooo many things.  Like I never make dinner, poor Brian.  Actually I did make soup AND pie yesterday.. that's gotta count for something right?!  I never put the laundry away.  I'll fold it and it will sit in the basket until all the clean clothes have been used haha seriously.  Or until Brian does it.  Thanks heavens for that man.  Behind every strong woman is a supportive husband.  I really suck at playing with my kids.  I'm great at organizing activities and getting out, but I'm terrible and driving cars around the living room.  I just cannot do it.  I'm also a really big slob.  Like you can't just show up at my house or I won't let you in.  At any given moment there's always a huge mess in my house.  It's usually the kitchen because I just cannot clean up as I go.  Brian is kind of a clean freak, his mom raised him well.  Not saying my mom was a slob cause she wasn't.  I honestly don't know where these horrible habits came from.  But every cupboard is usually open in the kitchen when I'm cooking.  And I hate unloading the dishwasher.  So I end up rinsing the dishes and leaving them next to the sink until either Brian unloads it or there are absolutely zero dishes left.  I think you get my point.  We all have things we struggle with.  It's nice that I get to hide all the crappy parts of myself so I appear like this perfectly happy loving mother and wife.  But the truth is that's just not true.  Don't compare your weaknesses to someone else's strengths.  I'm really good at doing that.  At comparing my weaknesses to others strengths I mean.  Okay what was the point I was trying to make?  Oh yes.  My point is that we need to seize the day.  Don't waste time because your scared what people will think of you, or because you might fail, or you might look stupid or whatever it is.  What's the saying, there is no failure only feedback?  Just go and be happy and exhausted.  I guess that's all I have to say.  But none of this comparison or feeling sad because you aren't a certain way.  Just go be that person you want to be, no one is stopping you but yourself.
I love blogging.  Absolutely love it.  I never imagined I'd have all these fabulous friends who care about me.  You guys keep me focused.  And exhausted!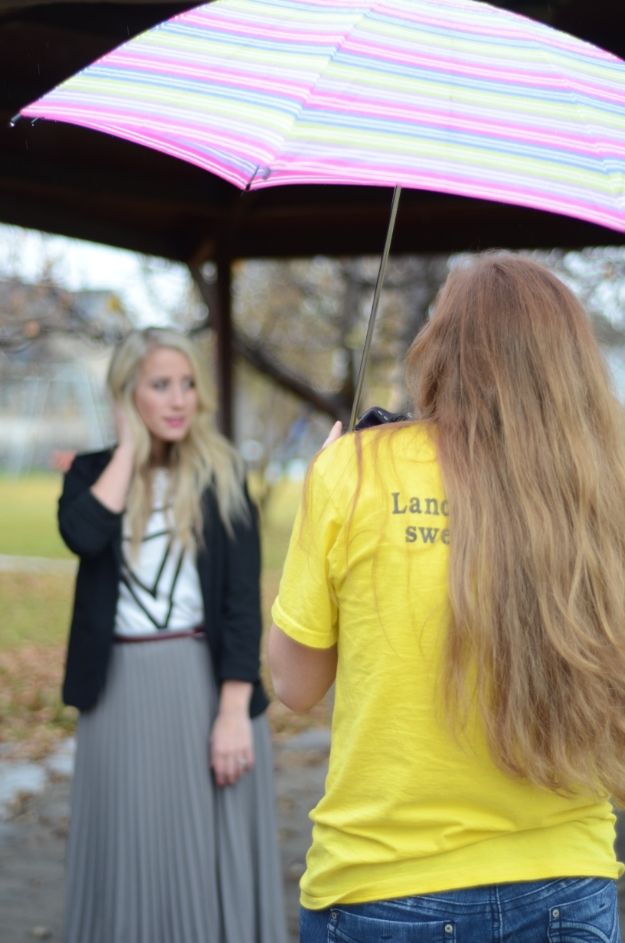 The fabulous girls who have been taking my photos for the past couple of months finally set up a facebook account and are working on a website.  They are AMAZING.  If you're looking for great photos on a budget, please check them out.  They come highly recommended from me.  Shutterbugs Photography >> go show them some L-O-V-E