Well, well, well. What do we have here? Sorry it's not a shortie-do… we've been out of town a bunch so I'm using some of my reserve videos! Brian and I have been hitting the gym pretty hard these last couple months getting ready for swim suit season and I thought it'd be fun to do a little video on the hairstyles I'm usually wearing. In case you're wondering, we've both been doing the Jamie Eason plan from bodybuilding.com. It's been awesome and I'm getting super ripped haha! Seriously though, you should see my biceps 😉
I came upon this hairstyle a couple years ago while doing the Jillian Michael's ripped in 30 workouts. After dissecting the style it quickly became one of my favorites. It works well with dirty hair which is something I love, and it's fast. You can wear your ponytail out if you have left over curls, or throw it into a bun if you can't salvage the ends! If you haven't tried out the braided ponytail — definitely give it a try!

There's nothing like rockin' a jasmine ponytail while you run! I love that this style keeps your bangs tucked back and you don't have to worry about the tail whipping you in the face.

The french braided messy bun. Such a classic! I love that this style keeps your hair completely out of your face and yet it's soo pretty. Something that can be dressed up if you don't have much time to get ready afterwards.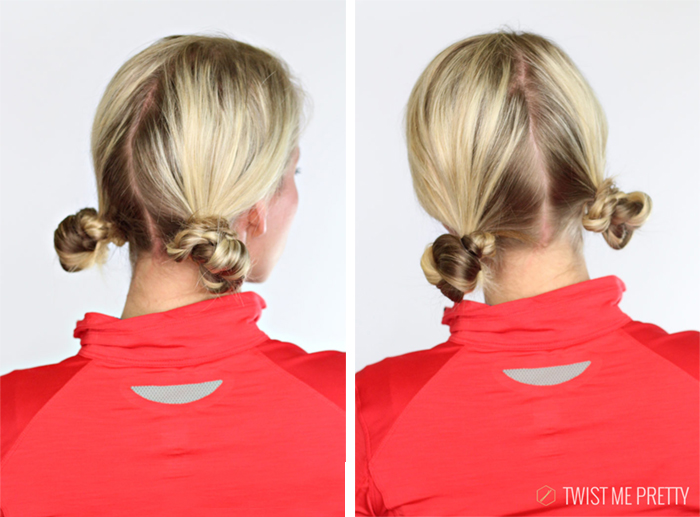 Simple braided piggie-buns. I chose to braid these ones but I've done two messy buns before in the same spot, or I've done two messy buns up top like I do on Savy. At first you feel like a little girl, but then it grows on you. I even saw Penny from the Big Bang Theory wearing pig tail buns. Just sayin'.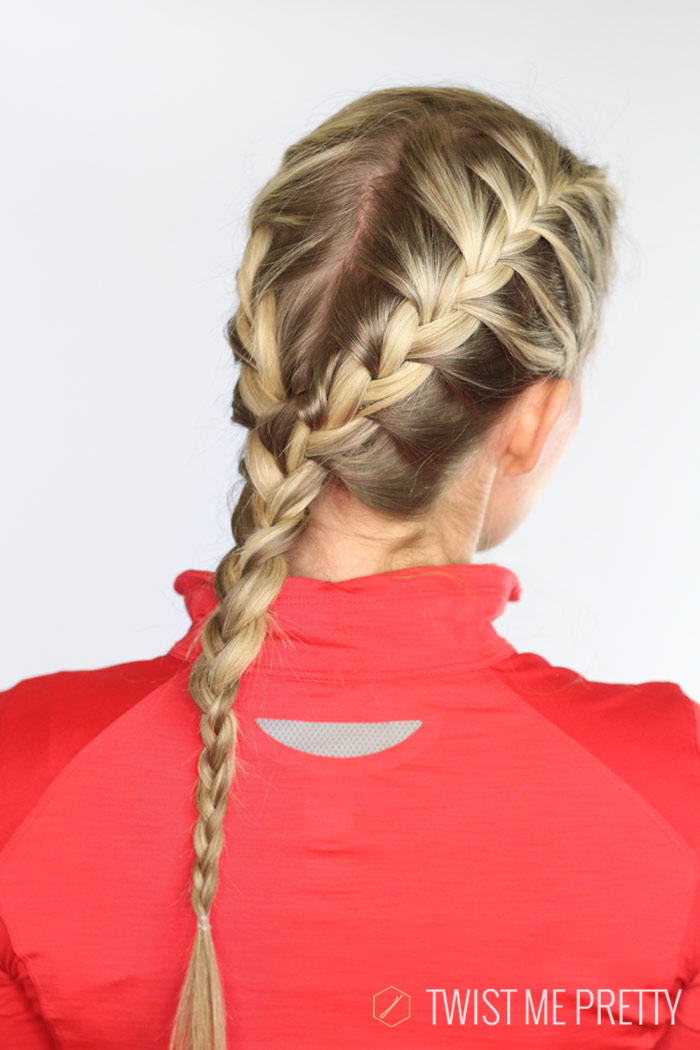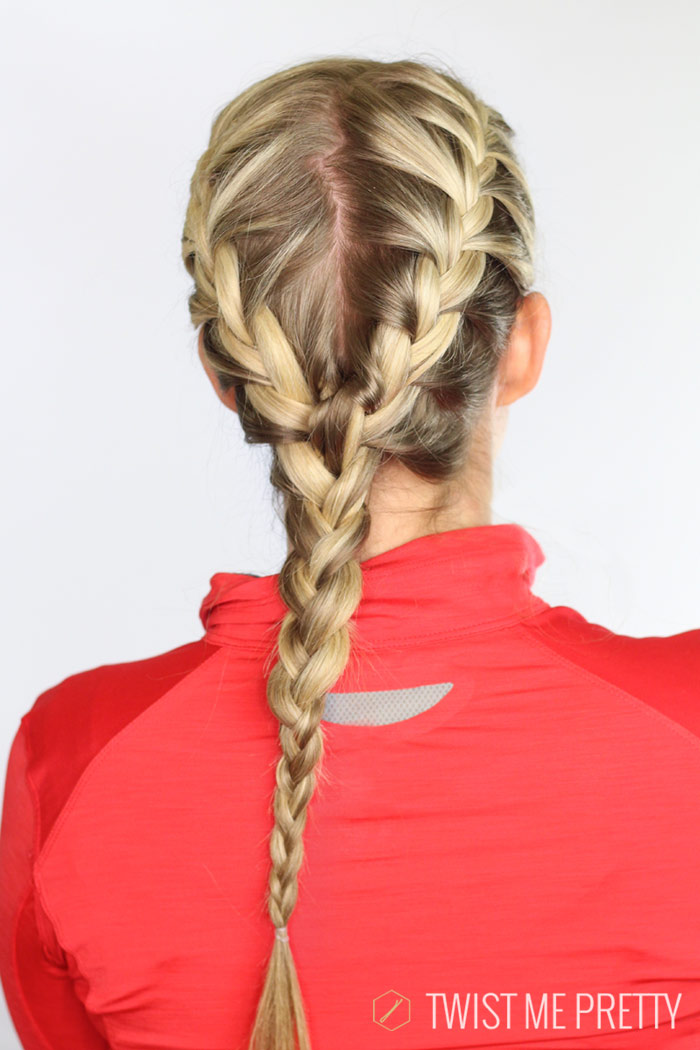 And last but not least, boxer braids. It'd be cute to throw the single braid into a messy bun or to put it in just a regular ponytail.
So there ya have it friends- five super fast and easy styles to wear while at the gym. These styles get the hair out of your face, they'll stay put while you're exercising and they're super fast to do. What are some styles you like to wear while at the gym? I'm usually in the braided messy bun, or just a regular top knot but the other four styles are fun to wear too. Make sure to find me on instagram @twistmepretty and hashtag #twistmepretty so you can tag me in some of your workout styles! MUAH!
Here's the video– make sure you're subscribed! Also you can find the cutter combs here