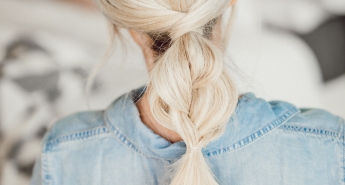 7 PONYTAIL hairstyles for Spring and Summer!!
Hey everybody! I've really gotta stop with these roundups, they take FOREVAAA to film and put together!! They're so fun though, they totally get my creative juices flowing. Today I'm sharing 7 ponytail hairstyles for Spring. Or Summer. These hairstyles aren't biased towards one particular season or another haha but we're in Spring so let's just roll with that!
During the day my hair is usually back and outta my face. And if you're like me, you go for the same ole' messy bun or ponytail day in and day out. So I've rounded up my favorite ponytails to give you a little bit of inspo when you're getting ready in the morning. You don't need much time to complete any of these styles and if you've got curls leftover from the day before then you're golden!
I hope you enjoy the roundup! Let me know in the comments, what ponytail is your favorite one?
Copy and paste this URL into your WordPress site to embed
Copy and paste this code into your site to embed