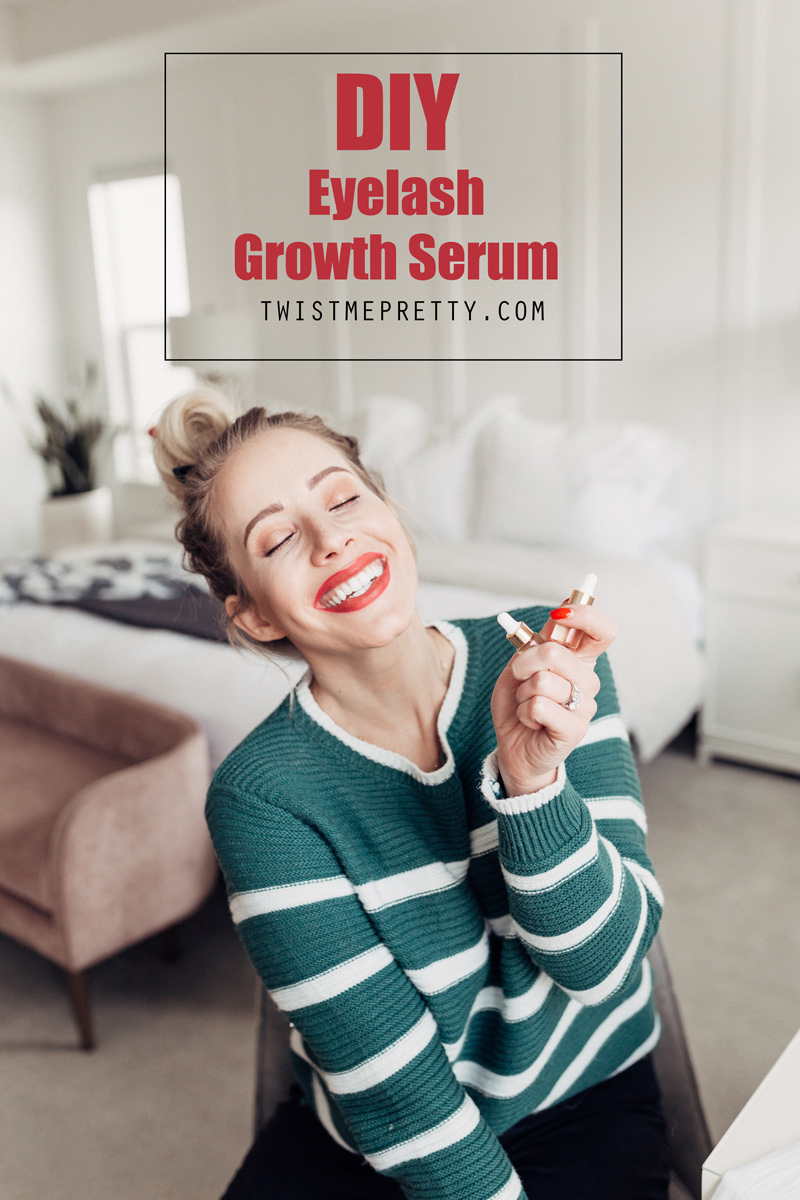 How to Make your own Eyelash Growth Serum
Long, full, luscious eyelashes are all the rage! If you weren't born with the fullest or longest of eyelashes, no need to fear! There are lots of options out there for you. Your choices are: get lash extensions (look amazing, quite pricey, and you have to maintain them), buy eyelash growth serums (great results, easy to use, can be pricey), apply false lashes (more affordable, but can be a pain-in-the-butt to apply), OR you could make your own eyelash growth serum (inexpensive and easy to use). I've got you covered today with an easy recipe to make your own eyelash growth serum. I'm looking out for you, babes! You only need 4 easy to find products, mini glass dropper bottles, and an applicator brush.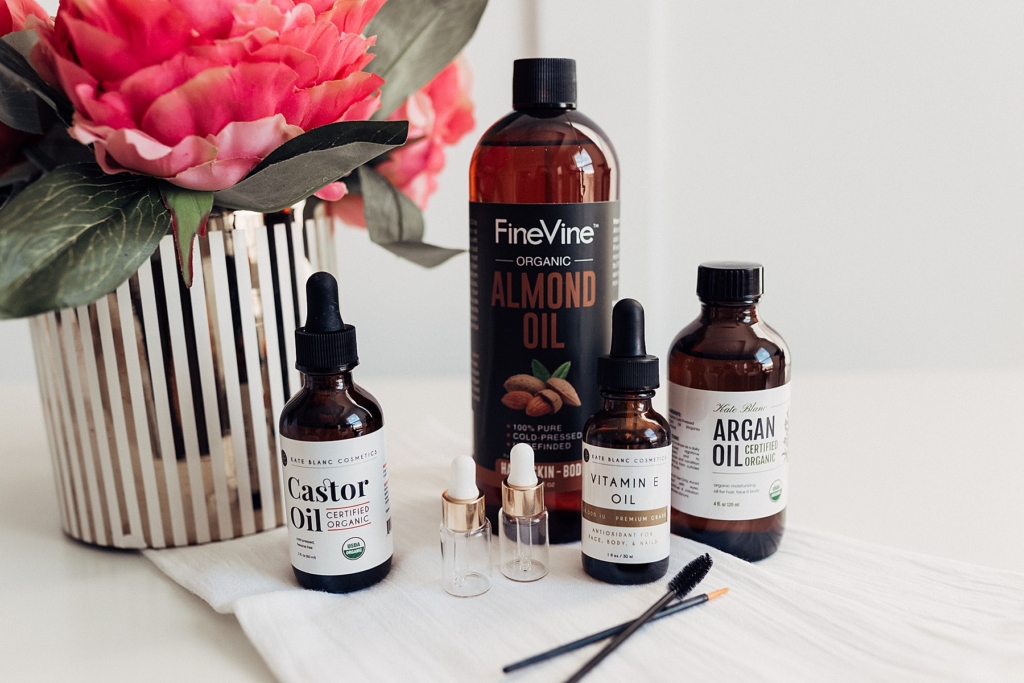 Recipe: 1 Tbsp. Castor Oil
1/2 Tbsp. Almond Oil
1/2 tsp. Argan Oil
1/2 tsp. Vitamin E
The droppers I purchased are tiny so I modified the amounts to fit, follow this ratio though and you're good to go!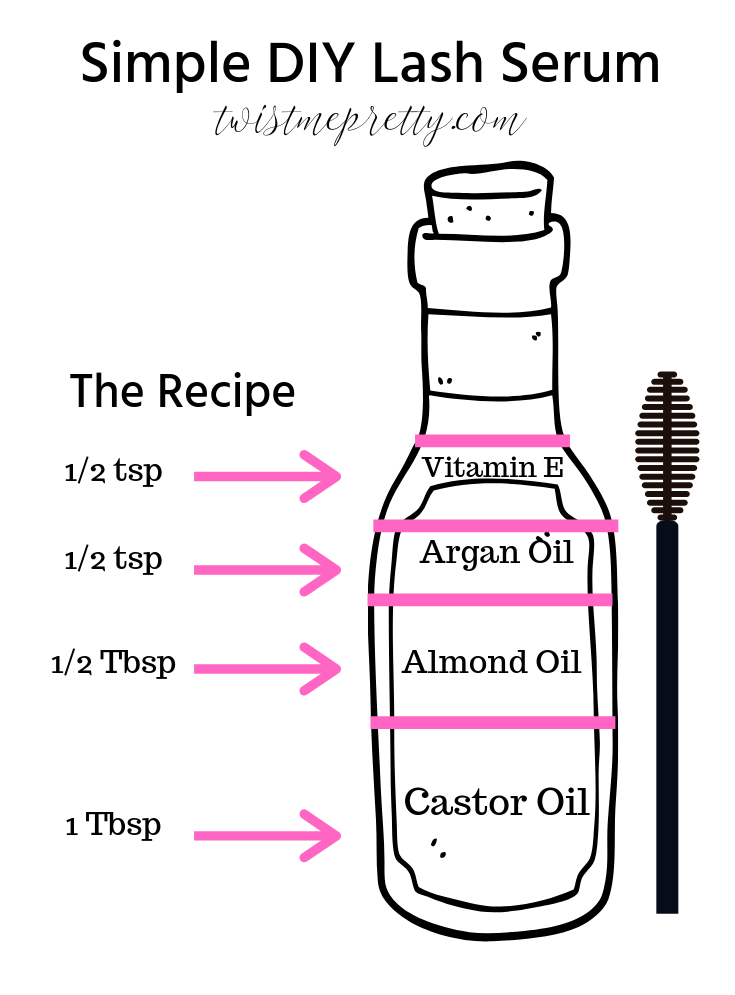 Here's a basic run down of the recipe. First, Castor oil is one of the best remedies for promoting hair growth. The oil boosts blood circulation to the follicles, leading to faster hair growth. Castor oil also has omega-6 essential fatty acids which is responsible for healthy hair. Using Almond oil nourishes and strengthens your hair, and is optimal for treating hair loss and damaged hair. Another benefit of Almond oil is it adds luster and shine to your lashes. Argan oil has a number of benefits when used on hair. It can act as a moisturizer and it can also promote the growth of healthy, strong hair. Vitamin E is extremely beneficial for hair, and is found in Argan oil in high quantities. Vitamin E is widely used as a treatment for strengthening, thickening, and even lengthening lashes.
Castor Oil | Almond Oil | Argan Oil | Vitamin E Oil | Mini Glass Dropper Bottles

Start by measuring out 1 Tbsp. of Castor Oil and adding it to your mini glass dropper bottle.
Next, add 1/2 Tbsp. of Almond Oil to your mini glass dropper bottle.
Your third ingredient is Argan Oil. Add 1/2 tsp. of that into the mini glass dropper bottle.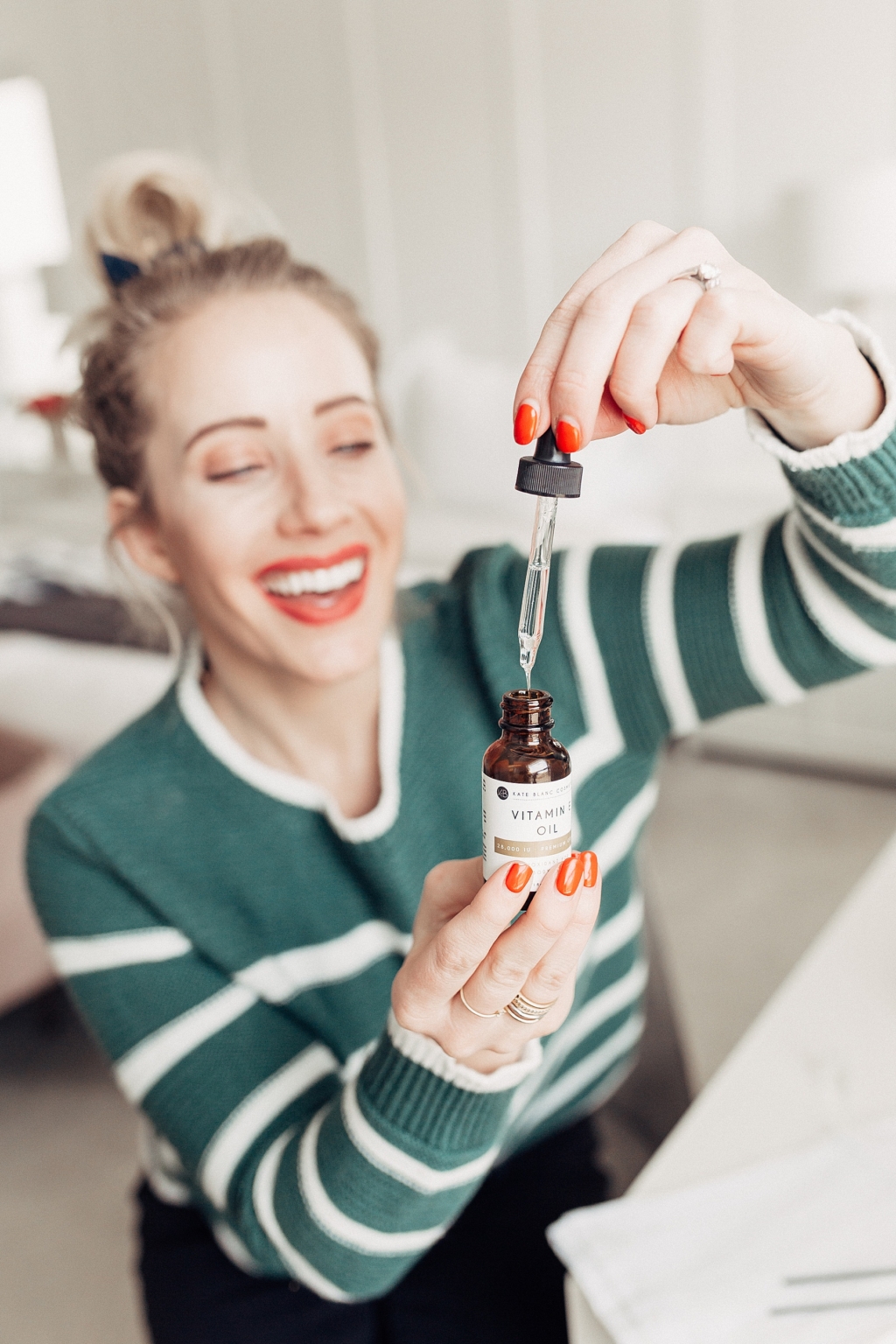 Finally, mix in 1/2 tsp. of Vitamin E and your serum is complete. You just made your very own eyelash growth serum!
To apply, use a mini paint brush and gather a drop of the serum from your eyedropper. This should be enough for both of your eyes.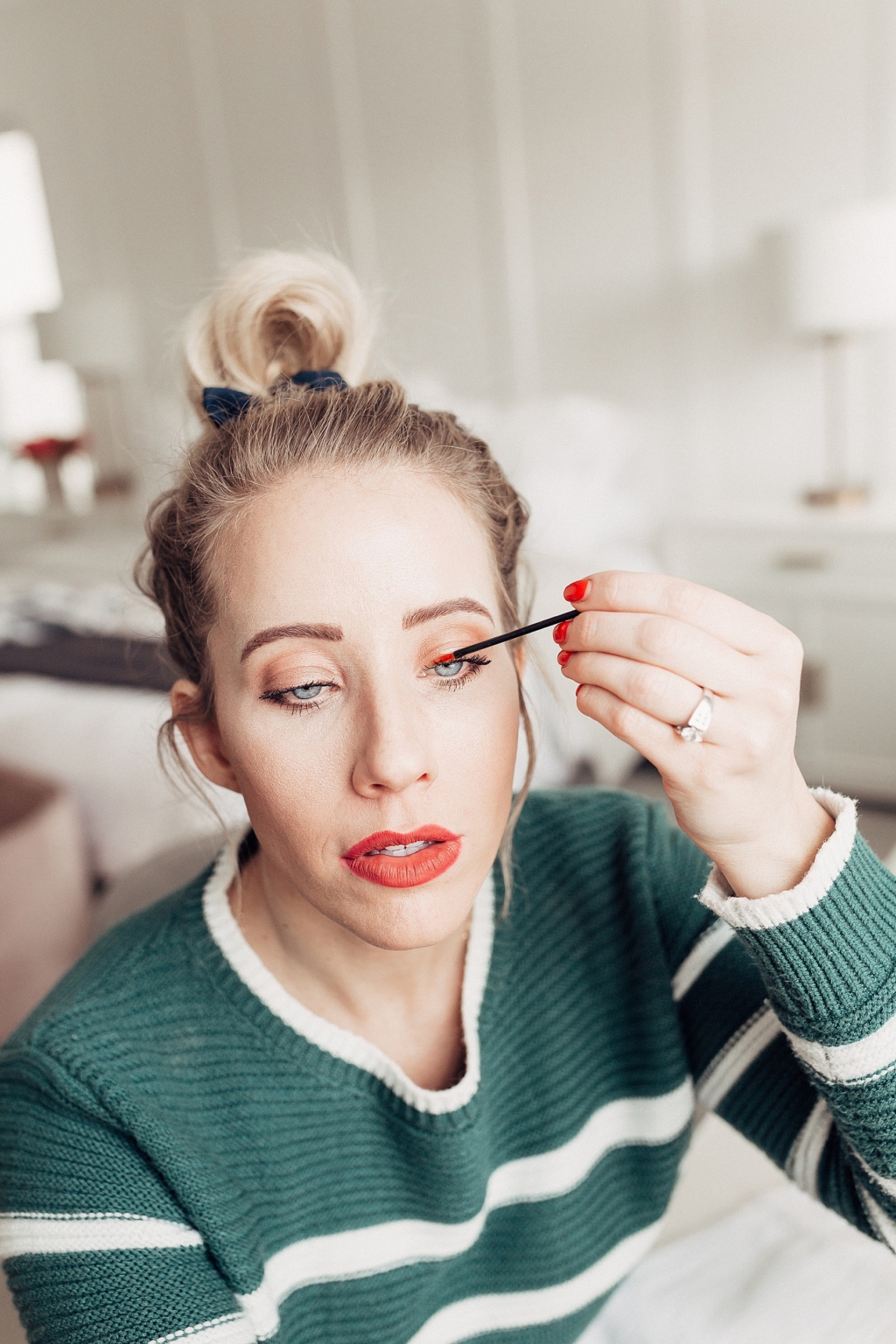 Paint onto your lash line where your lashes meet your eyelid.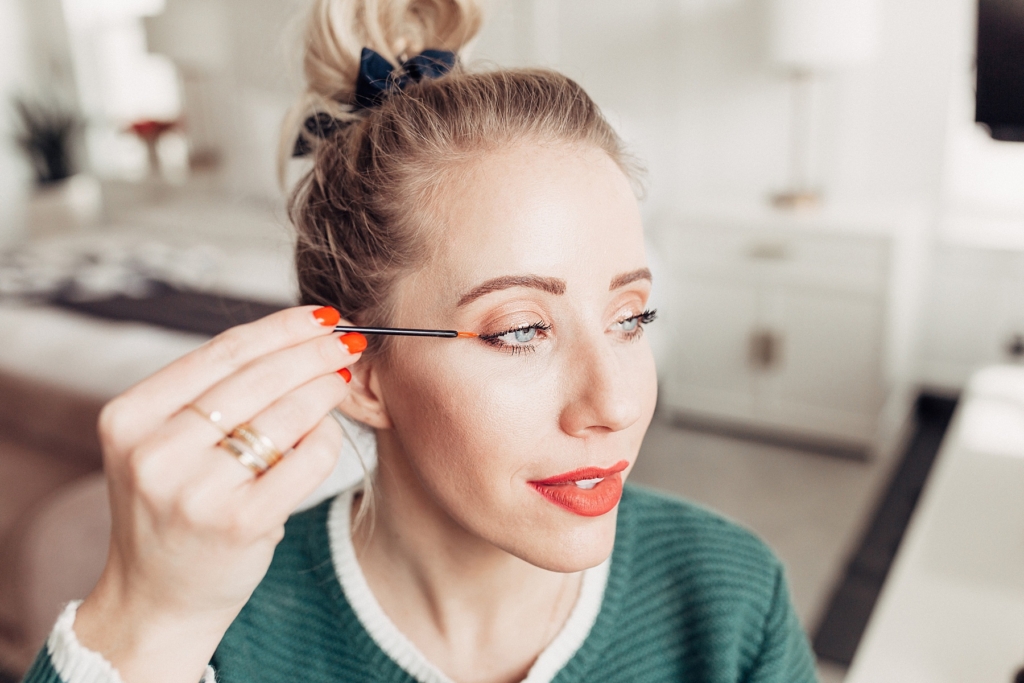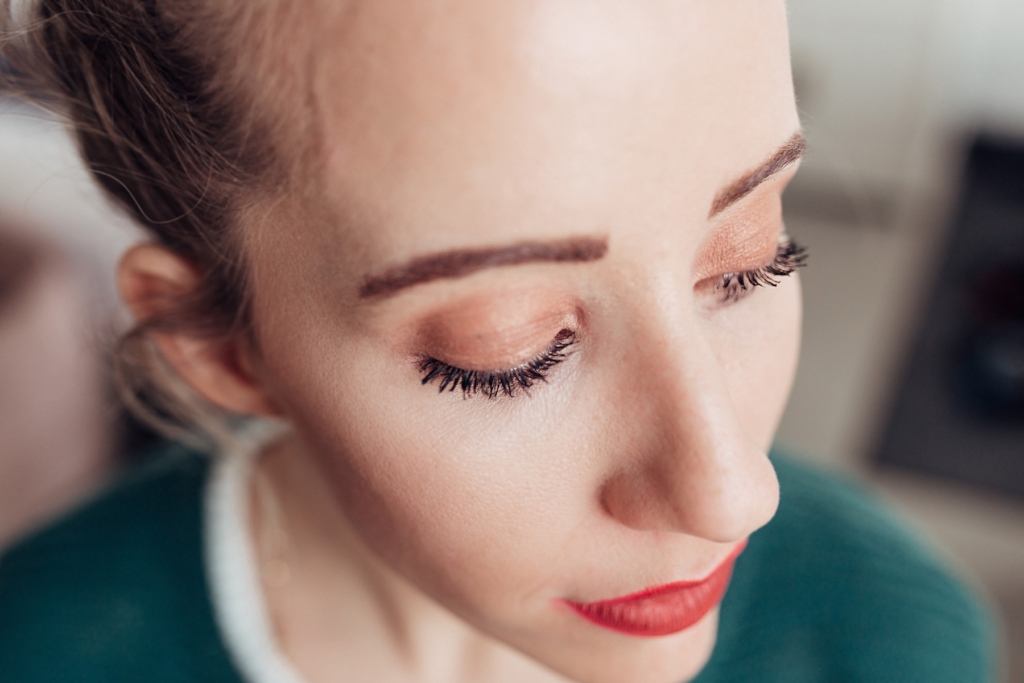 You are going to love the results!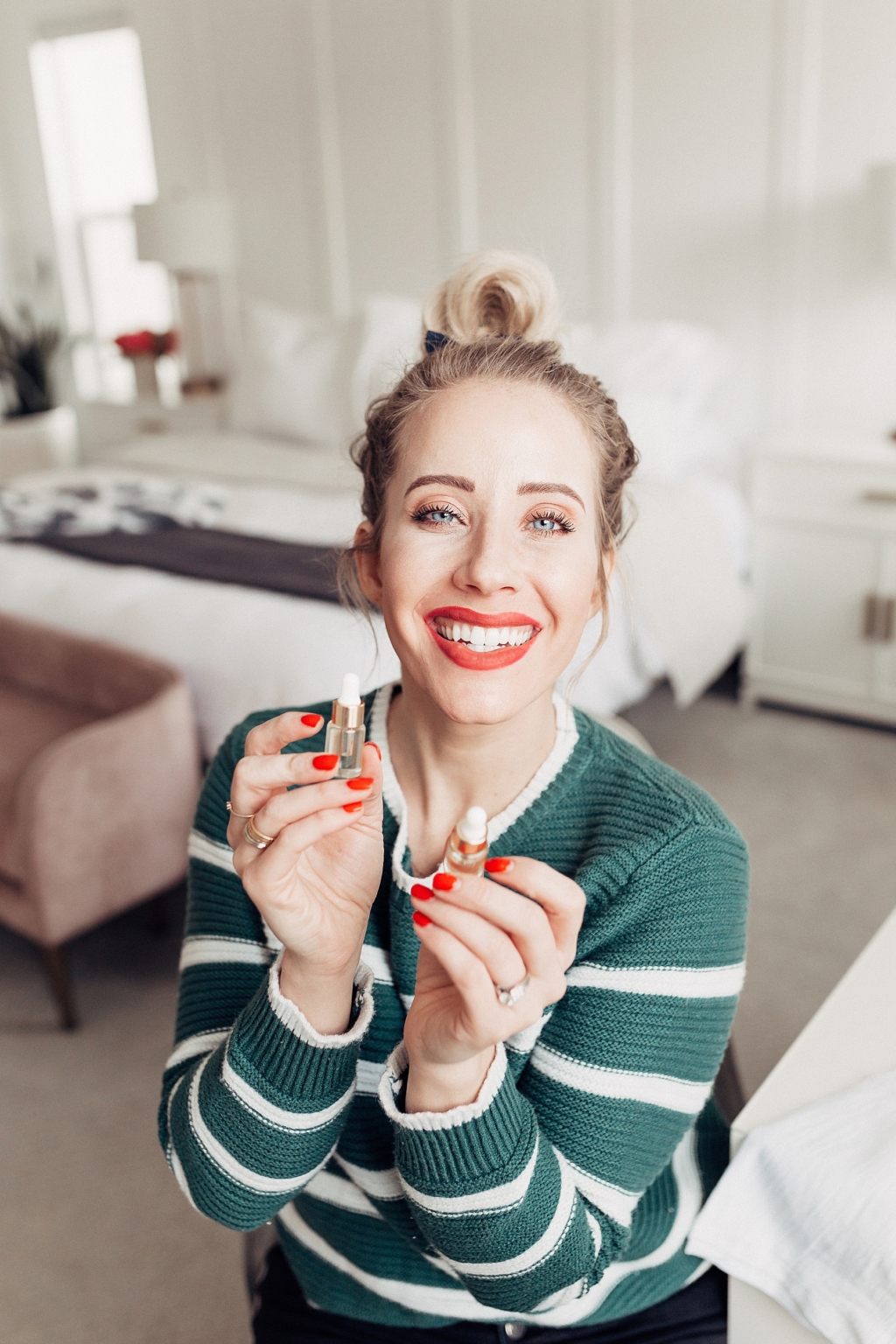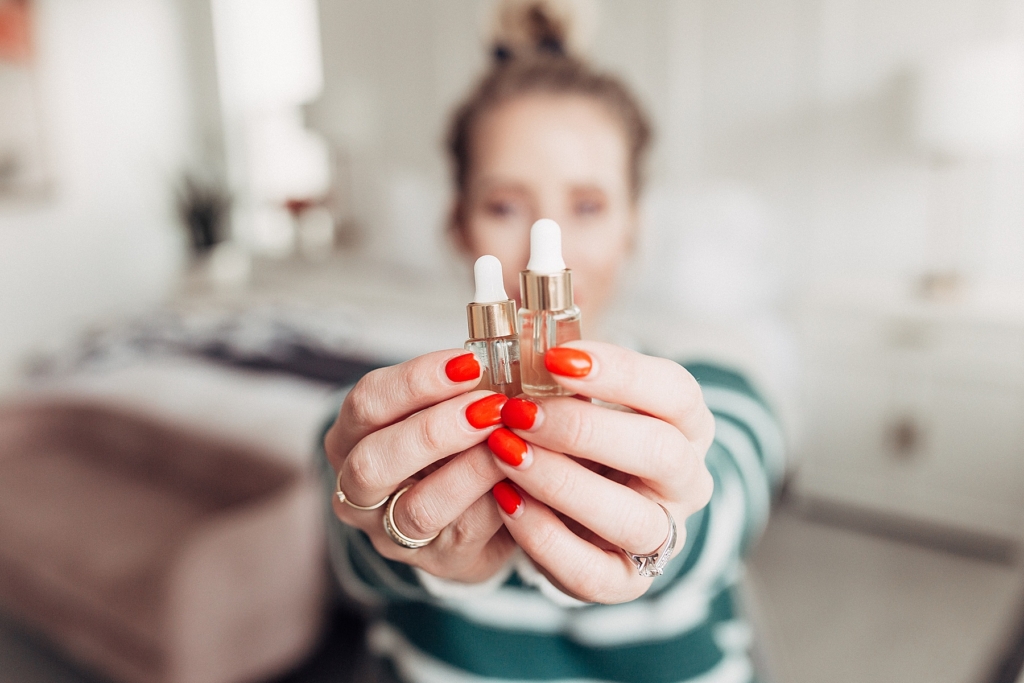 If you aren't interested in making your own serum, check out my blog post on Latisse. I've also used another eyelash growth serum that is really similar to the make-your-own-version in this post. It's called Babe Lash and works really well too.
I'd love to know how you like this serum or what eyelash products you love. Leave me a comment below 🙂
Just in case you missed these, here are a few posts you might like to read:
Valentine's Glam Makeup Tutorial