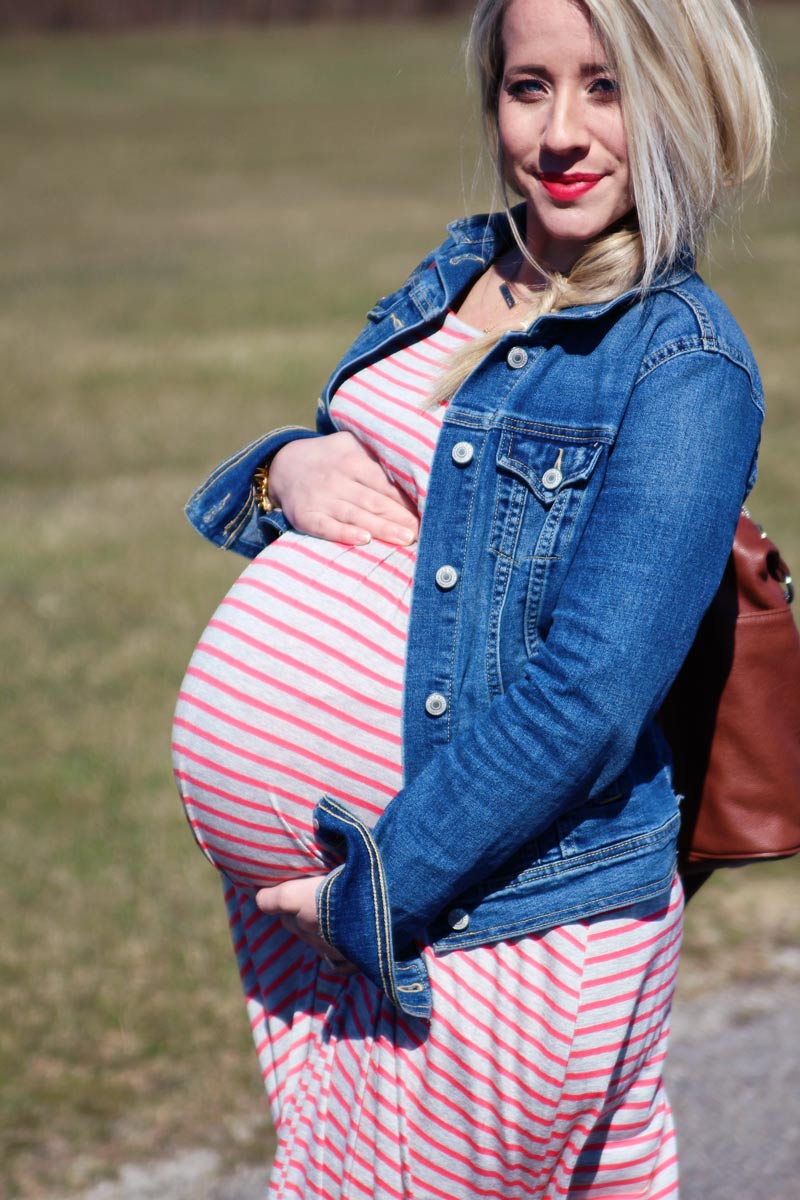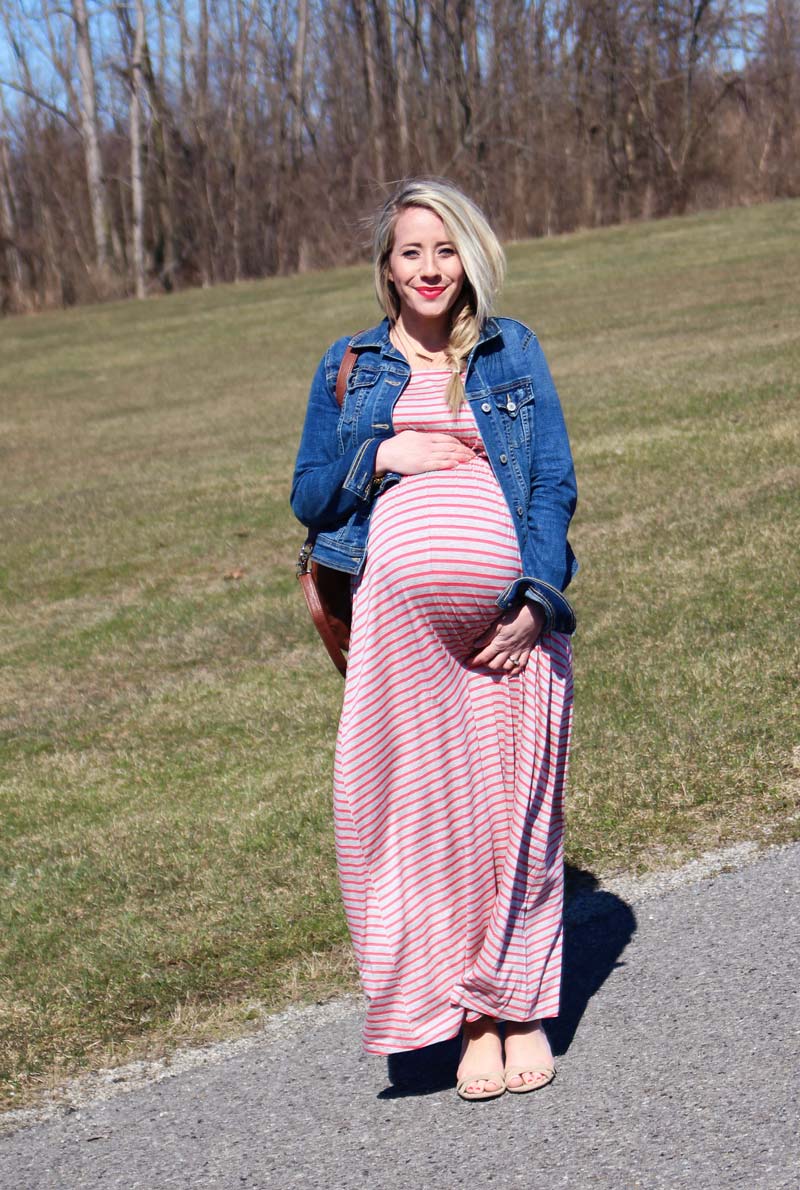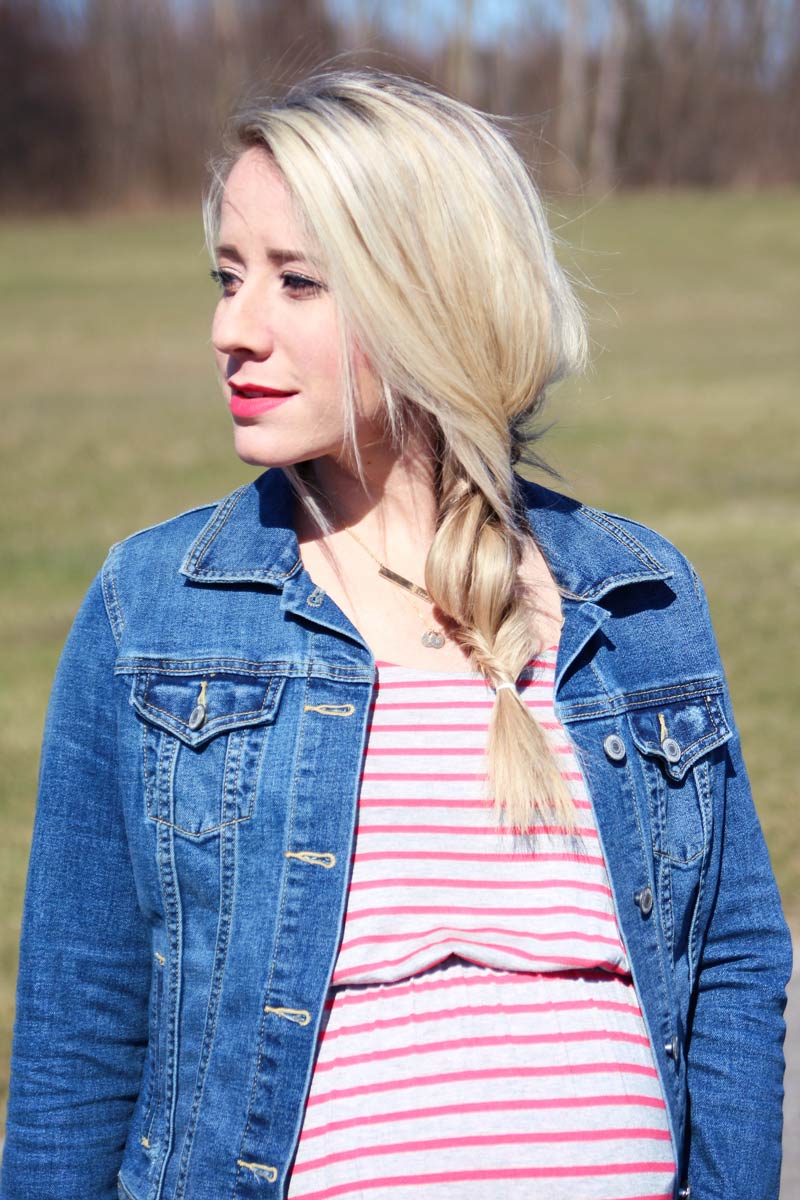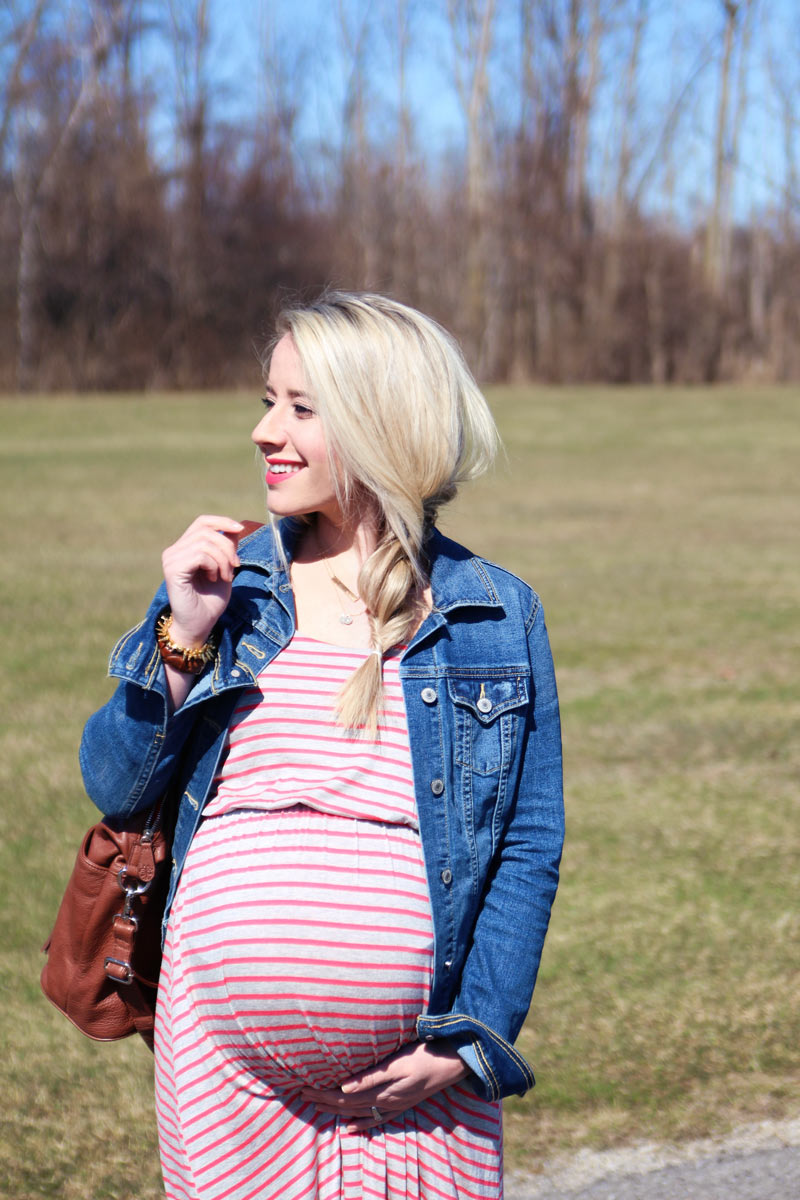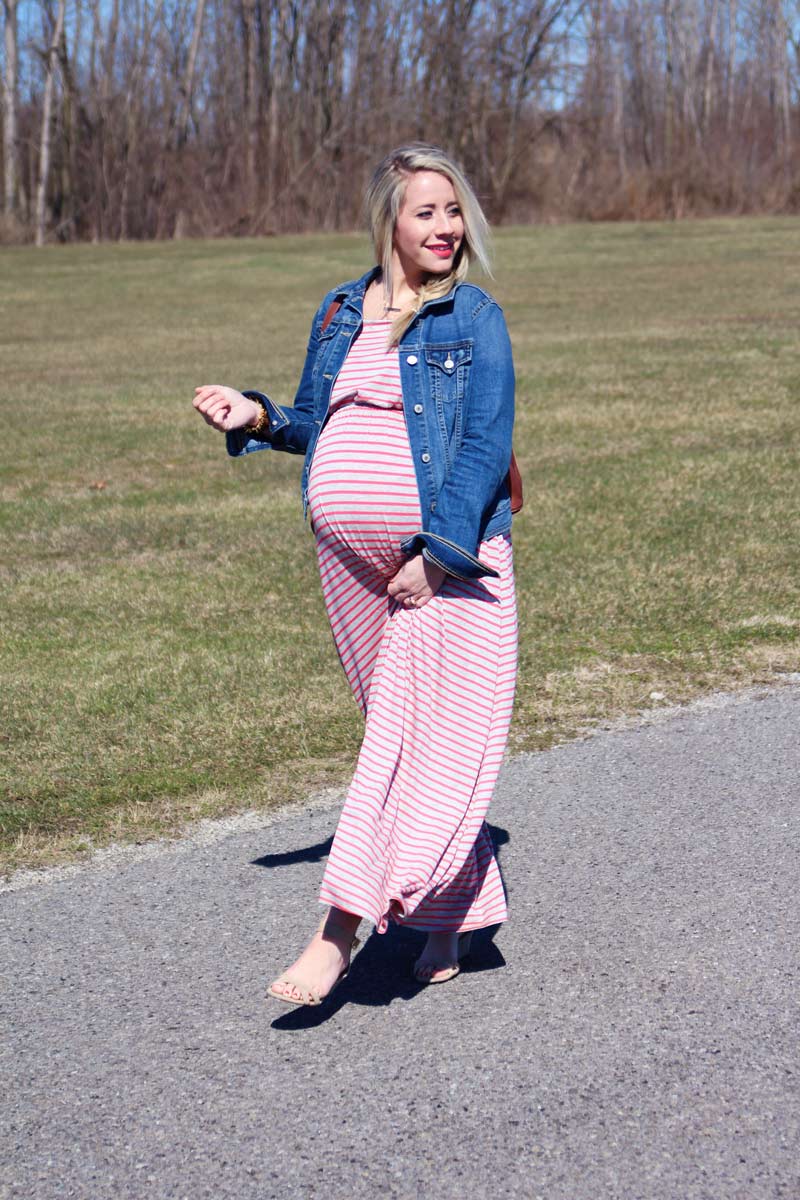 Maxi Dress: c/o Pink Blush Maternity (sold out) loving this one though! Other PBM dresses here | Levi Jacket: Old Navy | Sandals: Jcrew Factory | Necklaces: c/o Made By Mary | Bag: c/o Lily Jade | Bracelet: Stella and Dot Renegade
Shop of few of my favorites!!
When I grow babies I don't mess around!! I honestly cannot believe how ginormous this belly is. I wish you guys could feel it – it's hard as a rock. And you can see elbows and knees and feet just scraping and sliding all over the place. There is literally NO room in there! Being only 5'2″ though I half expected it to be this way. I've gotta say, I'm in awe of the female body. It's ability to grow and stretch and then to snap back in place like nothing ever happened. I guess snapping back into place makes it seem like it happens quickly but I can't think of another phrase! For me it doesn't happen quickly, but it does happen. I remember after having Boston feeling like I'd never be the same. That there was no way I'd fit into my old clothes ever again! And while I was left with a small scar and stretch marks to remind me of those months I carried him, the scar eventually healed and the stretch marks faded. I lost the baby weight and more and ended up in better shape than before I'd had kids. The human body is an amazing thing and I'm so grateful to have a healthy one!
The 30 day count down is on! I have a c-section scheduled for June 1 so assuming I don't go earlier, there's 28 days left until we get to meet these little dudes. I had an emergency c-section with Boston, his birth story was truly a nightmare. Because I was so nervous to have a similar experience, we scheduled a c-section with Savy and it was amazing. Because I've already had two c-sections and I'm having twins I've got no choice but to go under the knife. Which honestly is fine with me because I know what to expect now. Have any of you guys had a c-section? Any of you had both? Which did you prefer? Either way, I hope your babies ended up being healthy and happy! Here's to four more weeks!!!!