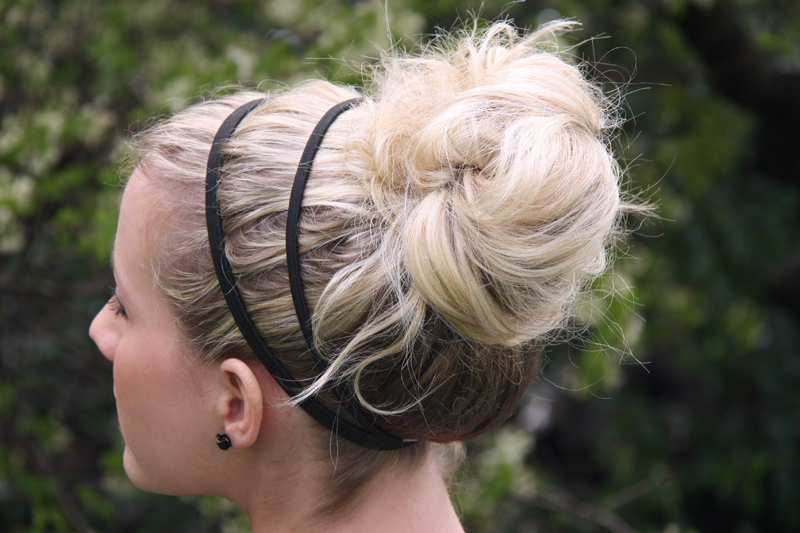 Hey guys! Did you love yesterdays hairstyle? I loved it. And last night I washed my hair and thought, "hmmm… I'm going to try something crazy". So I put my wet hair in two bohemian twists, all the way to the bottom, and slept in it. Thinking that when I woke up it would be these pretty curls. Nope. Didn't happen! I woke up to a full on fro. It was pretty awesome actually. So I did what I normally do on bad hair days… and cleaning days. I put it up in the five second bun!! I hope you guys like it!
xoxo
Messy Bun from Abby smith on Vimeo.
In order to view this video you must have the password which can be found right before the table of contents in the Ultimate Hairstyle Handbook. The video tutorials that accompany this series of styles are a bonus for those who purchase my hairstyle book. To find loads of free videos make sure to checkout my YouTube channel!