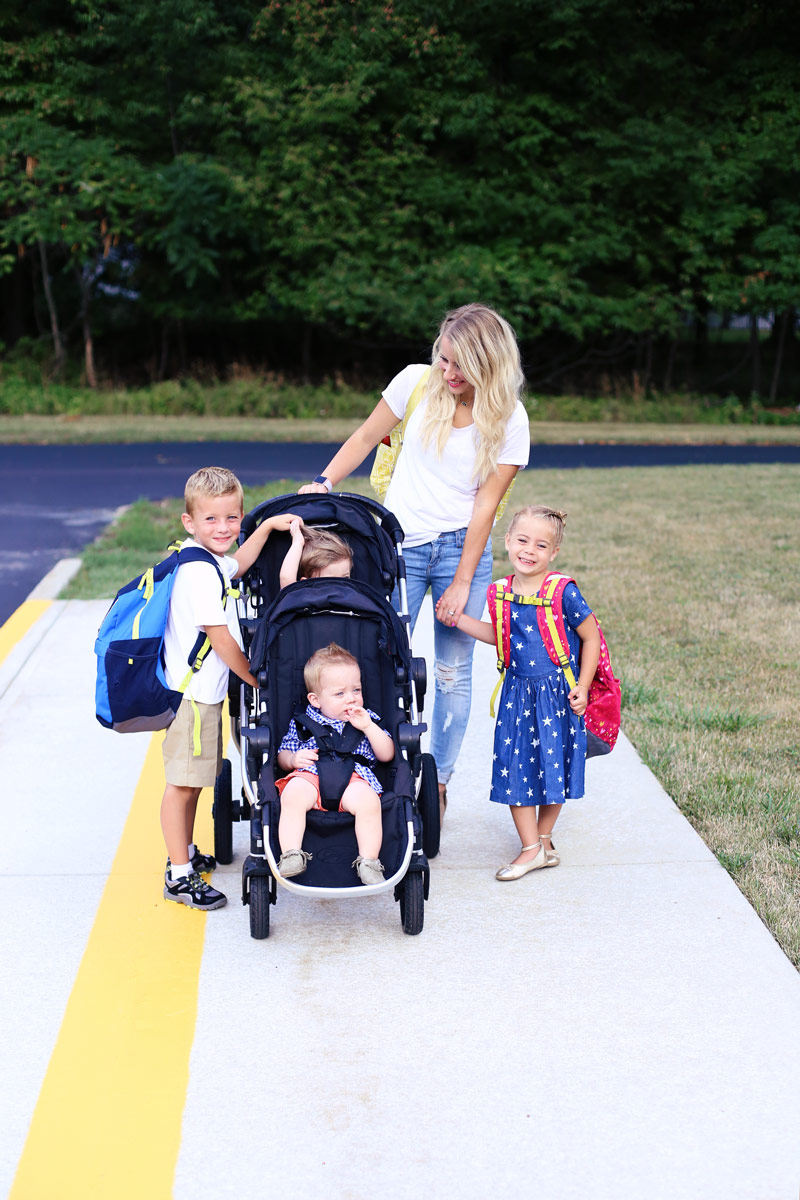 Back to school!!!!! We have had THE most amazing summer but man oh man are we excited for school to start! My little Boston is going into first grade this year and I think I'm in denial. It's going to be a hard transition for Savy, I'm not quite sure really what any of us are going to do without him. He's my helper, the man of the house and I just cannot wrap my mind around the fact that he'll be in elementary school… ahhh! It's been so fun shopping though for all of their school supplies and getting them a few new staples to add to their closet! This year we went to Lands' End, they have such an awesome collection of classic pieces but with added pops of personality. My kids are especially in love with their monogrammed backpacks. It's amazing how far a little personalization goes and anything to help amp up the excitement I'm game for.
I'm obsessed with her. And this twirl dress. Could you just not die?! A lot of you were asking about it in my snaps a few nights ago, it's from Lands' End and is soooo super soft. Savy hasn't wanted to take it off since we got it and she calls it her twa-wirly dress, the one with the stas (stars). I think it'll be so cute paired with a long warm sweater + booties in the fall!
Savy's outfit: chambray twirl dress | Gold shoes | Backpack + Lunchbox
The one thing my kids get most excited about every year is picking out a new backpack. It's seriously like Christmas. A backpack is the one piece that they use every school day and it just becomes such a part of them and totally feeds off their personality. This year Savy picked out the "pink one with hearts" and we had a unicorn monogrammed on it for her, of course. Boston liked the blue one but all he really cared about was that it had the baseball + bats on it! I literally came out into the family room one day and they had loaded them all up with everything they thought they'd need at school… 70 packs of fruit snacks, a stack of early reader books, our entire collection of markers and four stuffed animals later… those crazy kids!
I looooove these backpacks though and they have matching lunchboxes that are awesome and perfectly fit our ziplock containers we use. I'm really excited about the durability and I'm hoping they last us many more school years!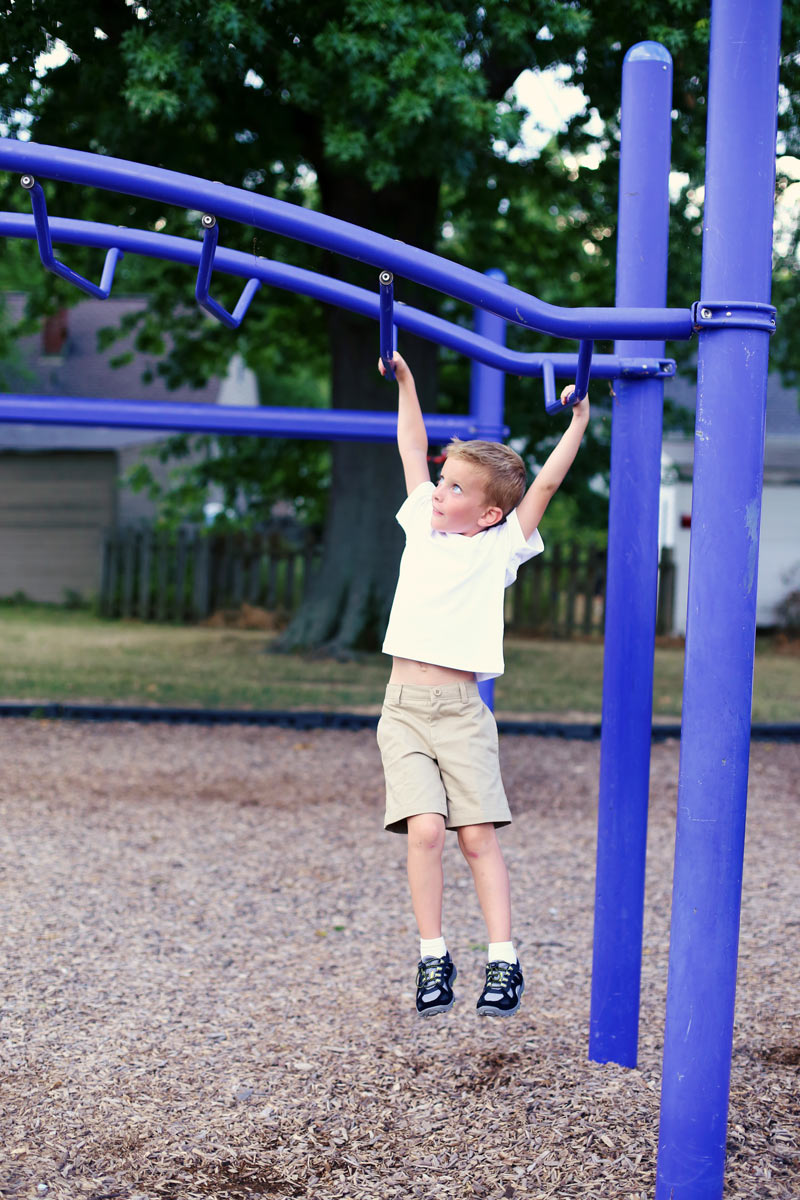 One of the biggest back to school trends right now is athleisure wear – FINALLY!!! Boston will only wear things that are comfortable, like soft stretchy fabrics and anything that looks like he should be playing sports in. It's really hard to convince him to wear jeans or cute preppy button-ups so I'm ecstatic with this new trend! These chinos are stain and wrinkle resistant + they have an adjustable waistband for the little guys.
Boston's outfit: Performance Tee | Chinos | Trekker Shoes | blue backpack + lunchbox
Thanks, Lands' End for collaborating with us on this back to school post, we couldn't be happier with our experience. From stylish and durable clothing to literally the coolest backpacks in the perfect prints, they have exactly what your kids need so they can stay focused on what really matters: learning.
Have you guys had fun school shopping? Do your kids get excited about going back to school, or do they dread it? I know we'll for sure enjoy getting back into the swing of things!
Savy's outfit: chambray twirl dress | Gold shoes | Backpack + Lunchbox
Boston's outfit: Performance Tee | Chinos | Trekker Shoes | blue backpack + lunchbox
And my outfit + the boys and stroller in the widget below
xo