This chambray shirt is from Target but can only be purchased in the stores (details below) so I linked up a few others that have similar fabrics and fits!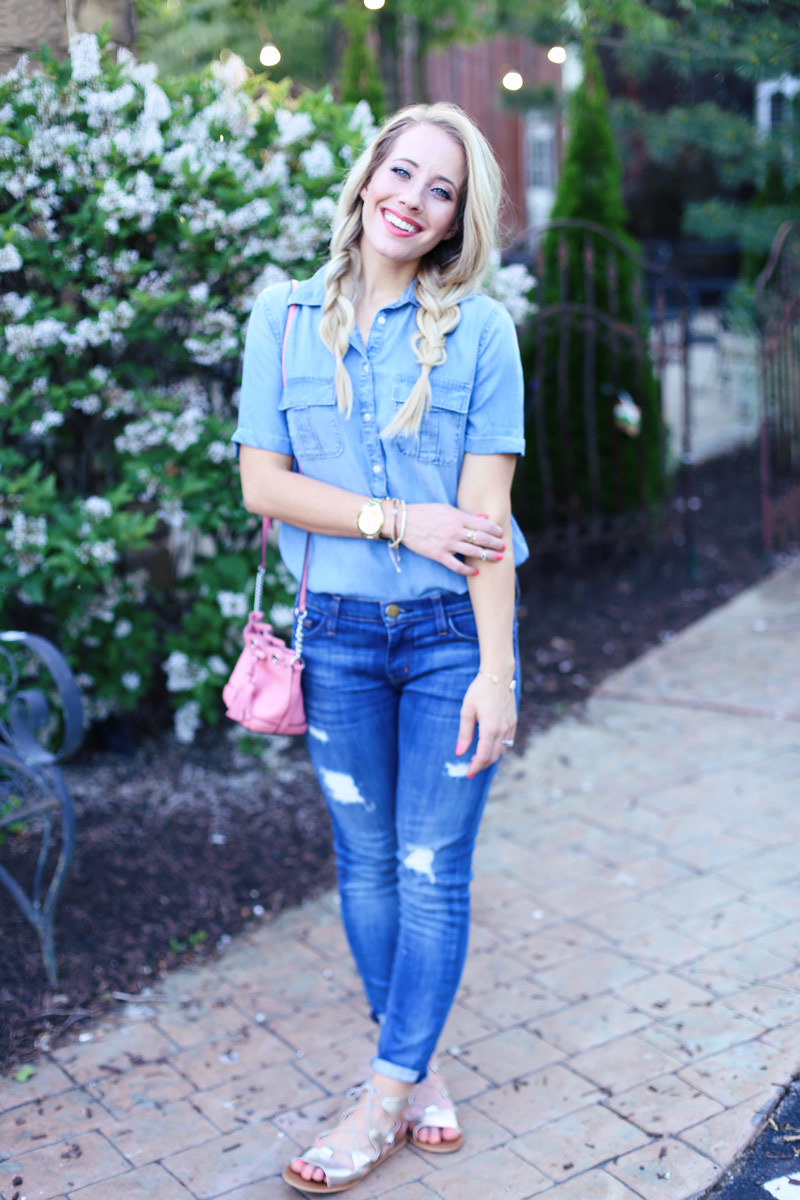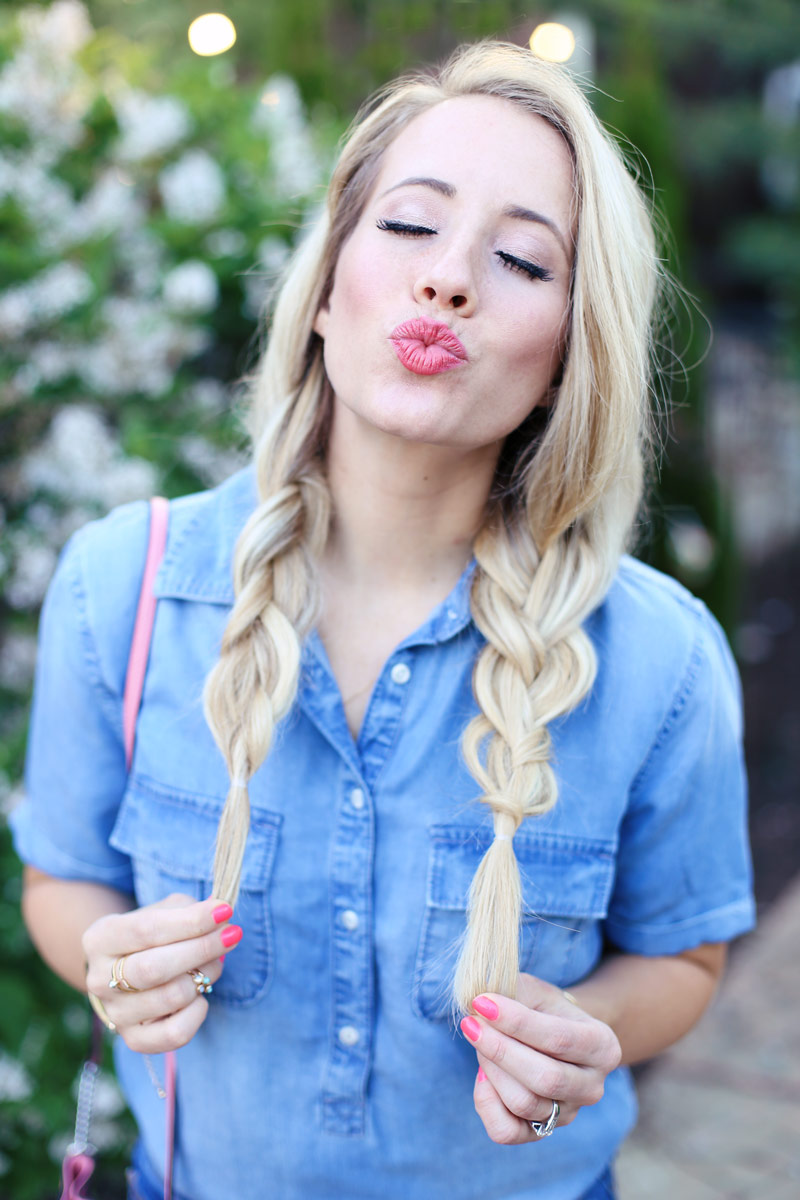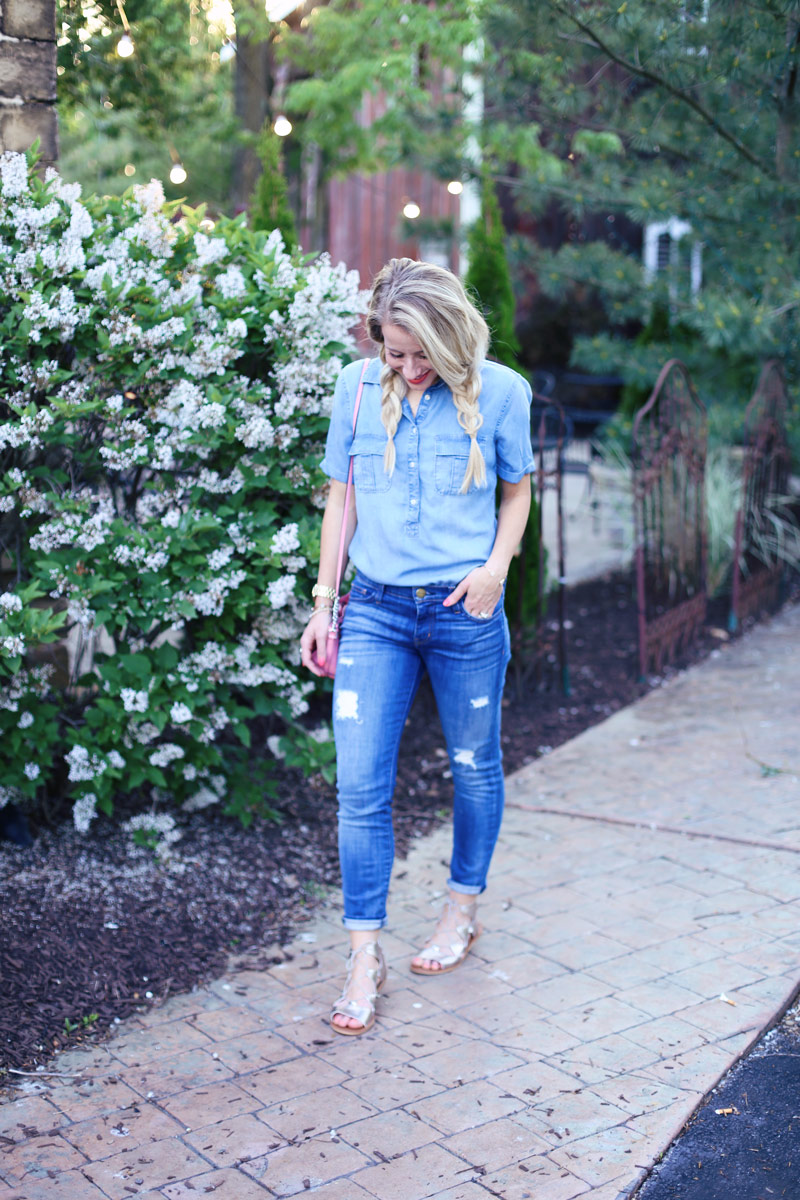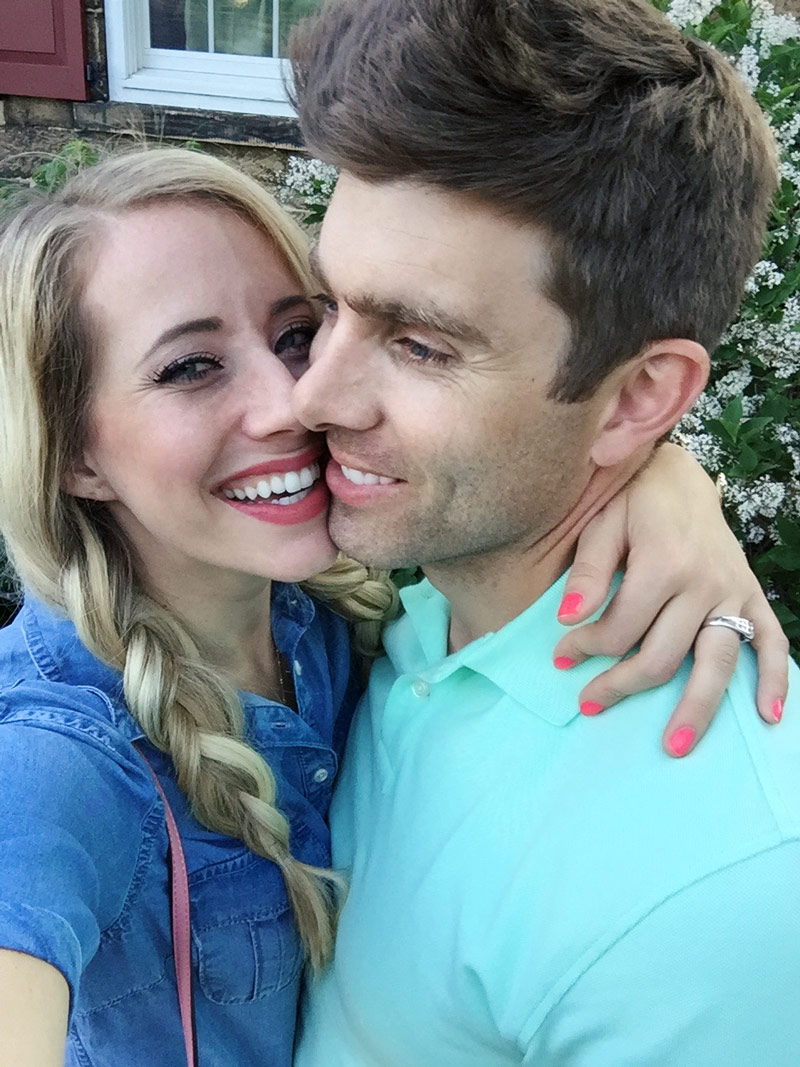 Hey Hey Hey! Right this minute, I'm in my red Christmas pajamas, the kids are riding bikes outside with the neighbors, and the twins just fell asleep. I have like five piles of clothes on my bed of things I want to take on my trip to Utah… and here I am. Really just avoiding my massive list of to-do's. PACKING FOR 5 HUMANS IS HAAARD!!! We're going camping for part of our trip and it's gonna be cold in the mountains so I've gotta pack stuff for hot weather, cold weather, water days, AND family pictures. Plus my kids go through at least five outfits everyday and there isn't a washer in the world that can keep us clean for 10 straight days with only a couple outfits each. Hahahaha! Oh gees. It really is moments like this that are so fun as a mom, and I'm not even being sarcastic. Like, I live for moments like this. The kids are so excited and the bribery for helping out is at an all time high. Help me with the dishes or you're not coming to Utah with us. Go make your beds or your not coming to Utah with us. Hahaha! I went to the grocery store a few days ago and was just throwing crap in my cart… cookies? Yes. Fruit snacks? Absolutely. Crackers? Duh. Candy? No brainer. Apple Juice? Why not. Lunchables? Sure. Could come in handy. I kid you not, I spent like $100 just on SNACKS for the plane!
I honestly think we're a little bit insane for doing this and I really hope the people who sit near us have brought their nice head phones and a nice loud playlist 'cause I'm not even going to apologize for the ruckus we make hahaha! If you have any helpful tricks on packing, lemme know! Preferably some sort of magic chant that just transports everything you want to said destination… or maybe like the address to a secret magic fireplace? K cool that'd be awesome!
Now onto the outfit:: I've worn this Target shirt literally the entire summer – it's MY FAVORITE!!!! The one in the widget below is the long sleeve one, I can't get the one I'm actually wearing to show up so just click here for it. And trust me when I say it'll be the best $25 you ever spend. Then I also picked out a few of my favorites/crushes/wants and wishes down below. Some saves and splurges!

LOVE YOU GUYSSSS!!!!! Also, snapchat – twistmepretty2. In case you ever want to see me jam as a Bratz doll to Taylor Swift haha! xo