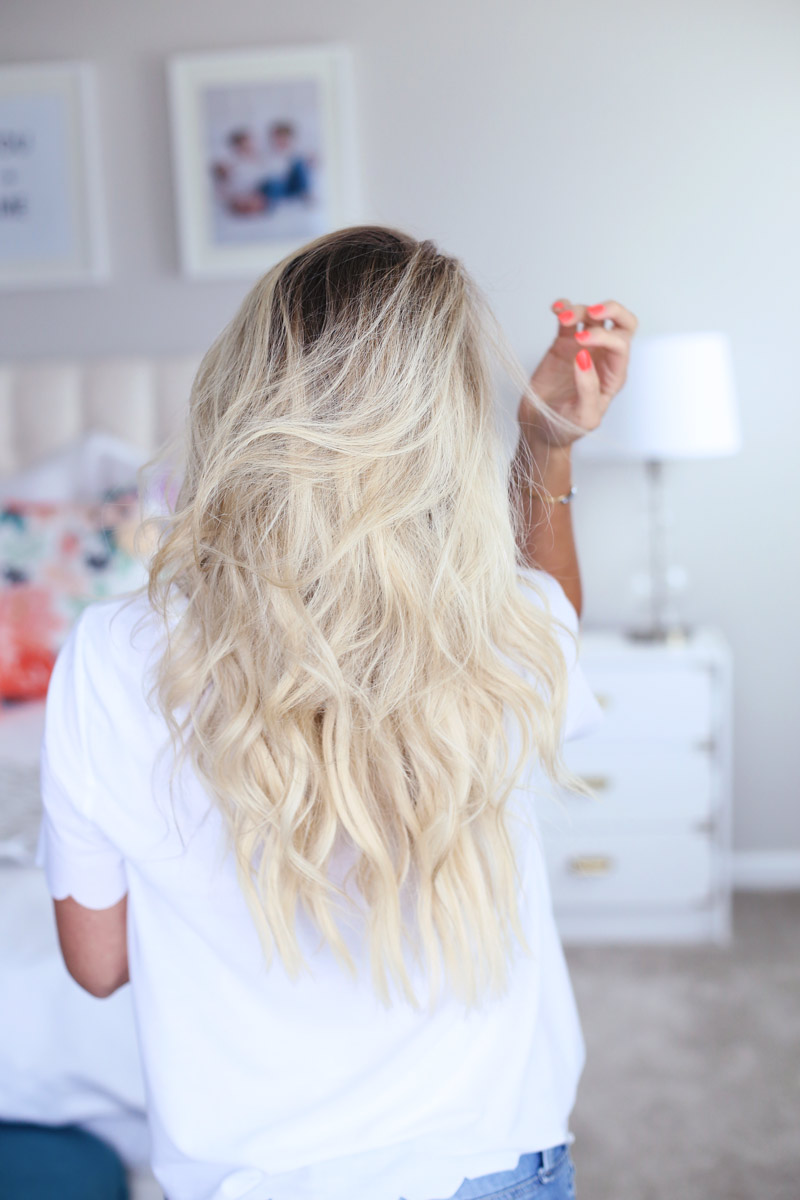 Do you wanna know the easiest trick to soft curls? A WAND. People I'm telling you, it's the fastest and easiest way to get those gorgeous soft curls + they stay in for days and days. I have a whole post on how I like to curl my hair HERE but noticed my favorite wand, the Flourish Trio is on sale!! Use the code "YOUTUBE FAM" for FORTY PERCENT OFF!!!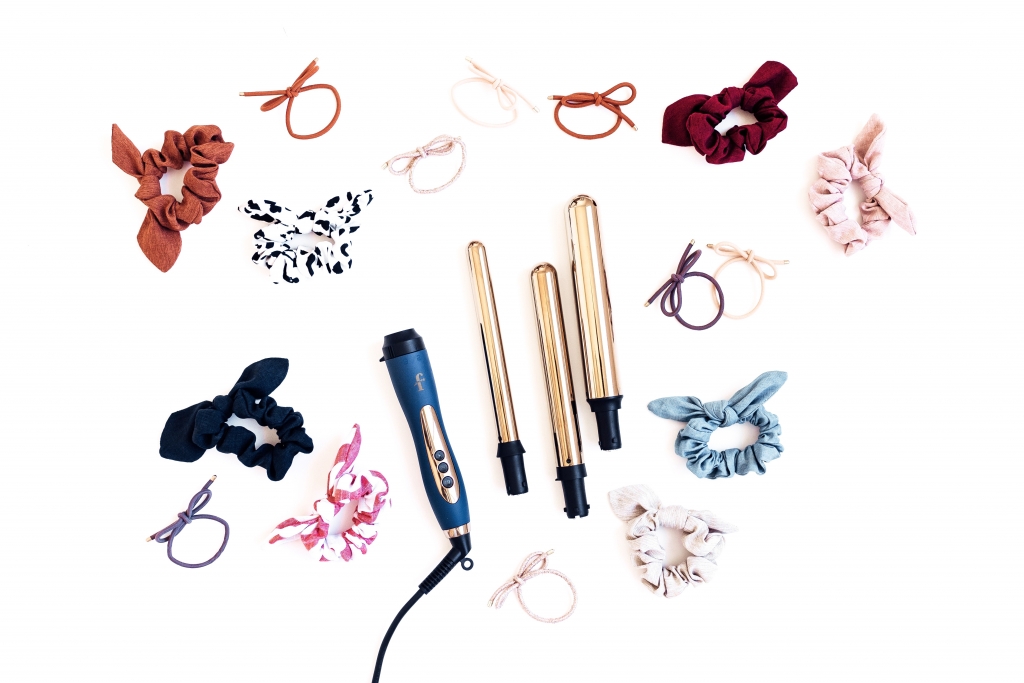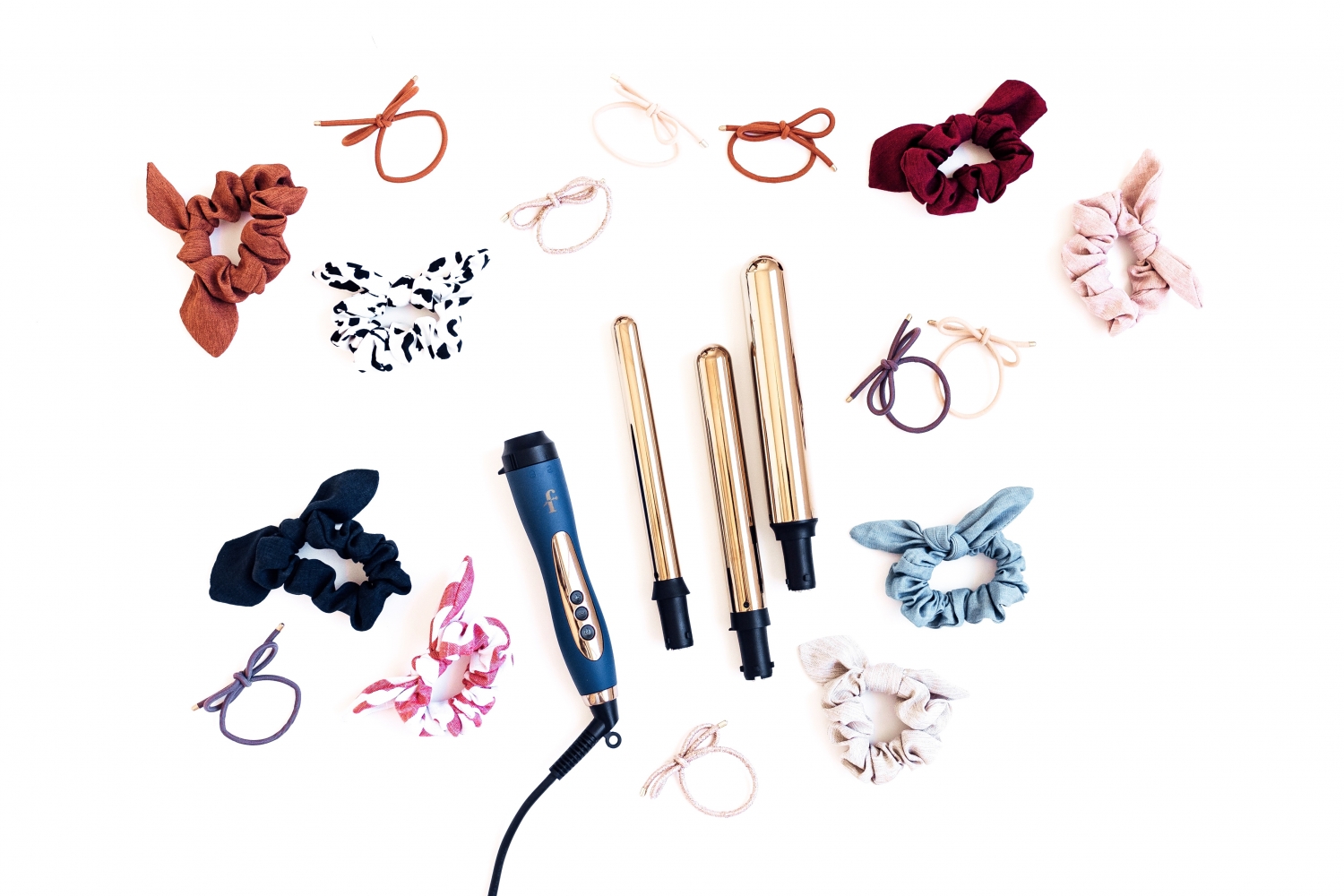 It's gorgeous AND NAVY, have you ever seen such a beautiful wand?! I love the three interchangeable barrels so you can get different sized curls and then it's made out titanium which THE best. It's a little more expensive but worth it's weight gold because it emits negative ions that help reduce frizz and breakage when you're styling with heat. Anyway, check it out!!
All my FAQ about wands and sizes can be found here. The soft curls I'm wearing in these pictures are from the 25mm size — I prefer the smaller size even though I love the bigger waves because I can sleep in these curls over and over and they just relax as time goes on.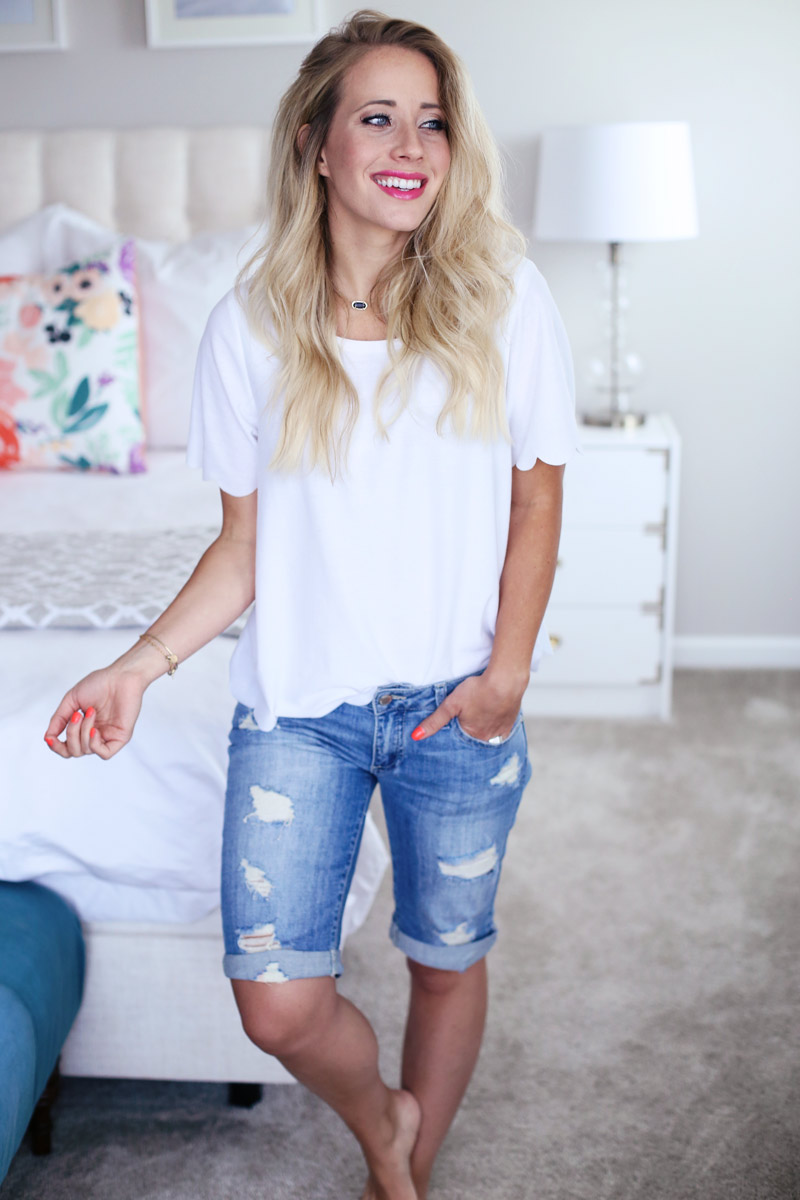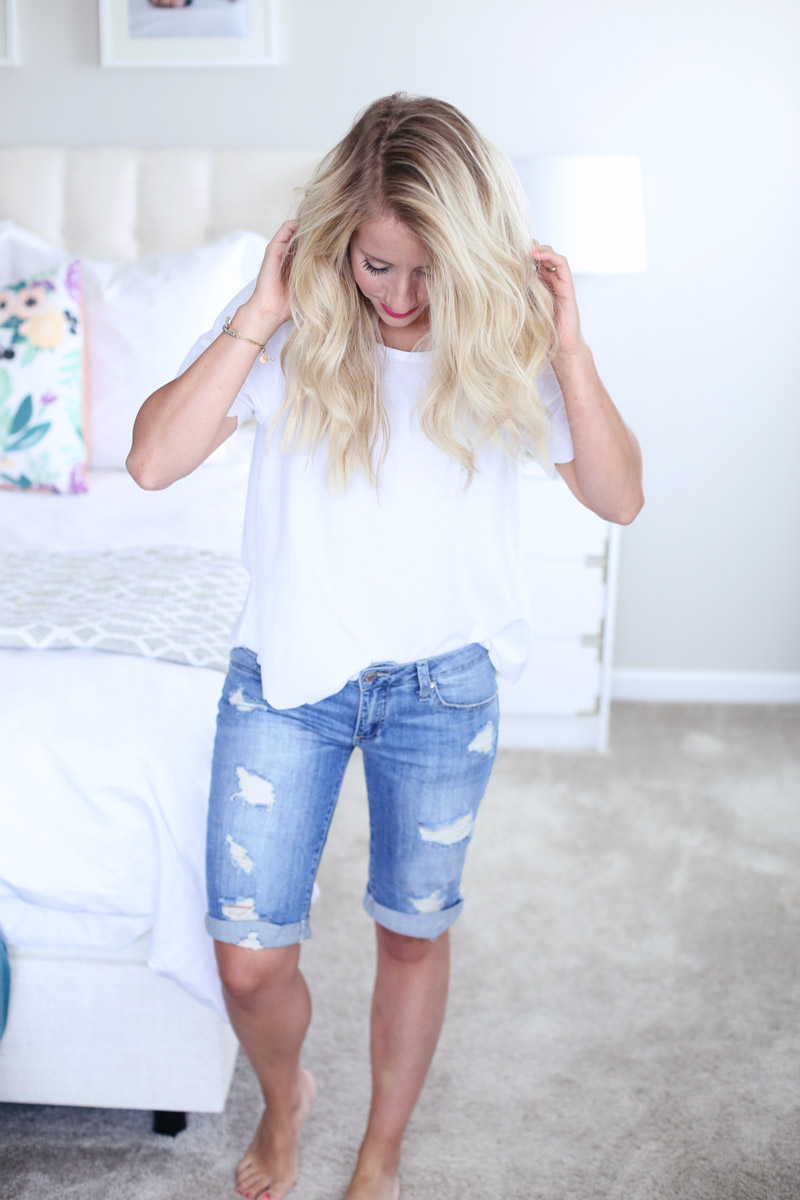 Scalloped White Shirt – here | Bermuda Shorts – Poppy and Dot. I believe these are sold out but you need to favorite their shop because they always have SUCH good flash sales and the cutest clothes ever.
Here are some of the products that I use regularly. Pureology is great for blondes, also grab a a purple shampoo! My favorite is the Silver Matrix. Then make sure you're using a heat spray – my fav is linked blow. Dry texture spray helps with volume and giving that lived in look and then of course, dry shampoo. Hopefully that's helped! xo I love you guys and have a happy weekend!