We have been SO busy this summer. Disney Land, Ohio, Mexico, Ohio, visiting family in between. We haven't been home much and because we've had absolutely zero schedule, my head has been a little out of the game. I thought I posted this like, a month ago and just found it in my drafts. While fall is creepin' in, it's still technically summer… right?!
Instructions: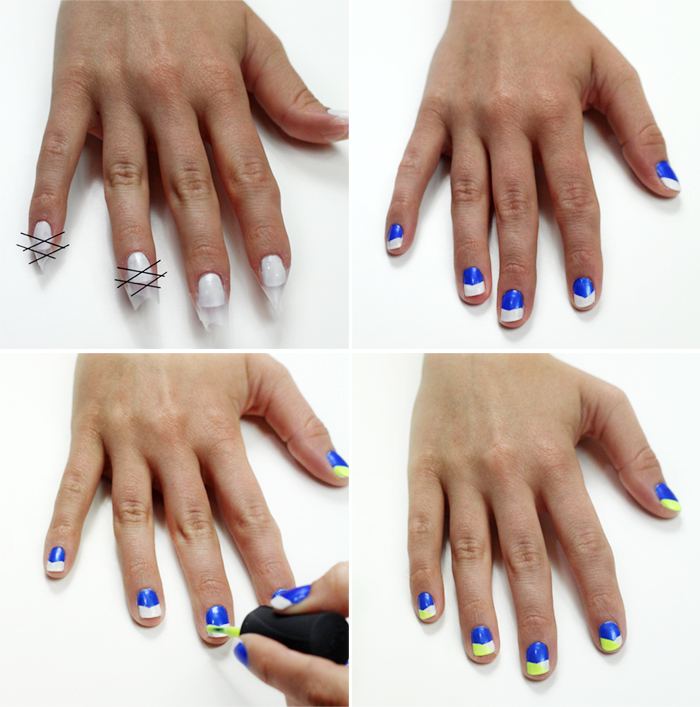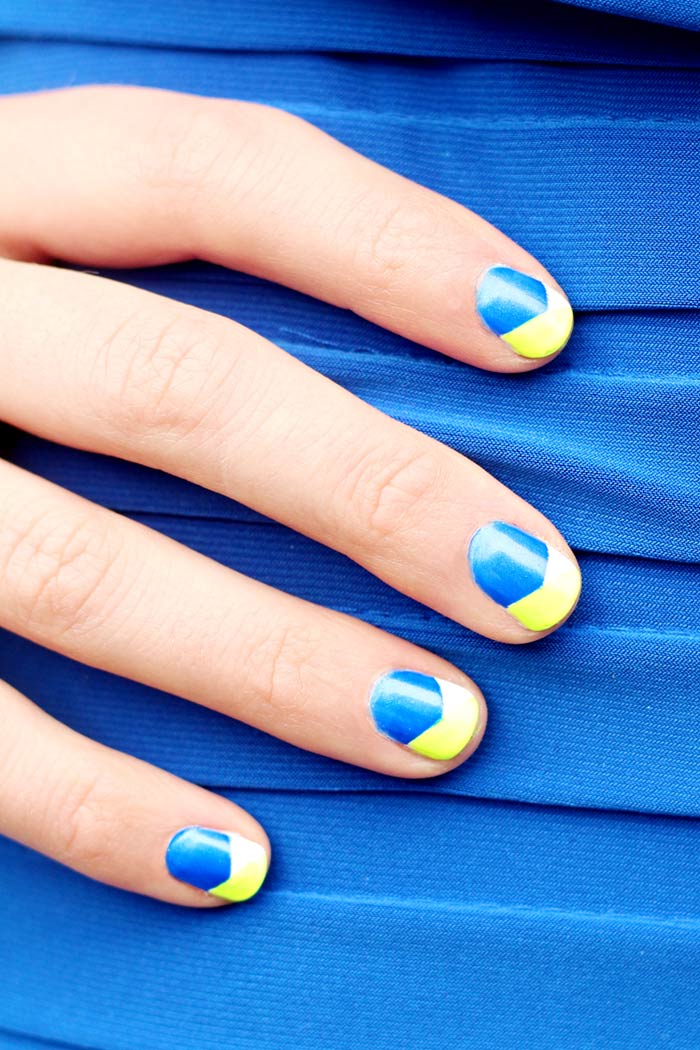 It's a little hard to see what's going on because the white and neon yellow were super bright out in the sun, so I made a little .gif for you. Hopefully it helps!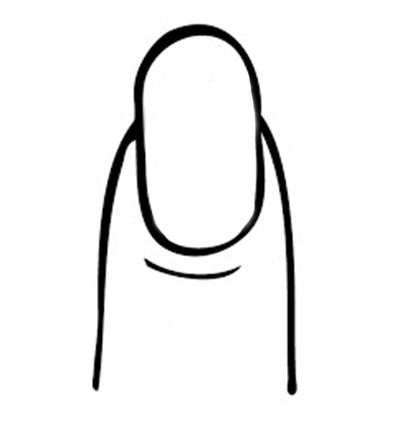 The white polish polish can be found here, the blue here (this isn't the one I used but I can't for the life of me remember what brand I used and I can't find it anywhere, Savy must have stolen it! If you want me to dig around for it I will just leave me a comment below) and the yellow here! I also really love this base coat and this top coat.
Enjoy!