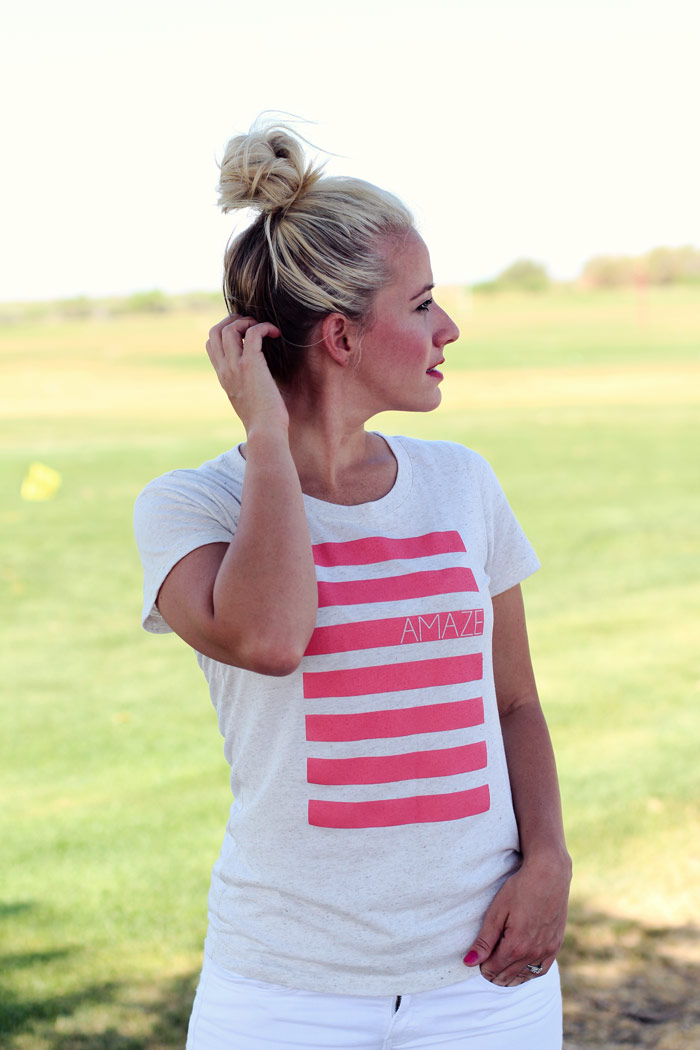 Shirt: c/o Olive Lane Shop | Pants: ae | Shoes: Chucks
Three things.
1) My form is awesome… and by awesome… I mean I am TERRIBLE at golf. I know I know, cock the wrist, straighten out the elbow, keep the foot down, bend in the hips… well guess what. My outfit is pretty cute so… there's that haha!
2) Boston's little boy clubs are just about the cutest things I've ever seen. And then when he straps the bag over his shoulders I just about die. He is obsessed with golf lately, wanting to go hit balls with daddy every day. Those two, I swear.
3) Savy is still very much a two year old and we use phones and treats and more specifically hello kitty sippies to entertain her. She wouldn't play with anything but a pink club so Brian had to spray paint and duck tape an old toddler club to satisfy her. She's a feisty little thing but happy to play along.
While golfing isn't my sport, I love spending time with family. We are definitely soaking up these last few weekends together because soon enough we'll be over 1,800 miles apart. I'm not quite sure I really understand what that means yet, but we'll embrace the change and make the best of it!