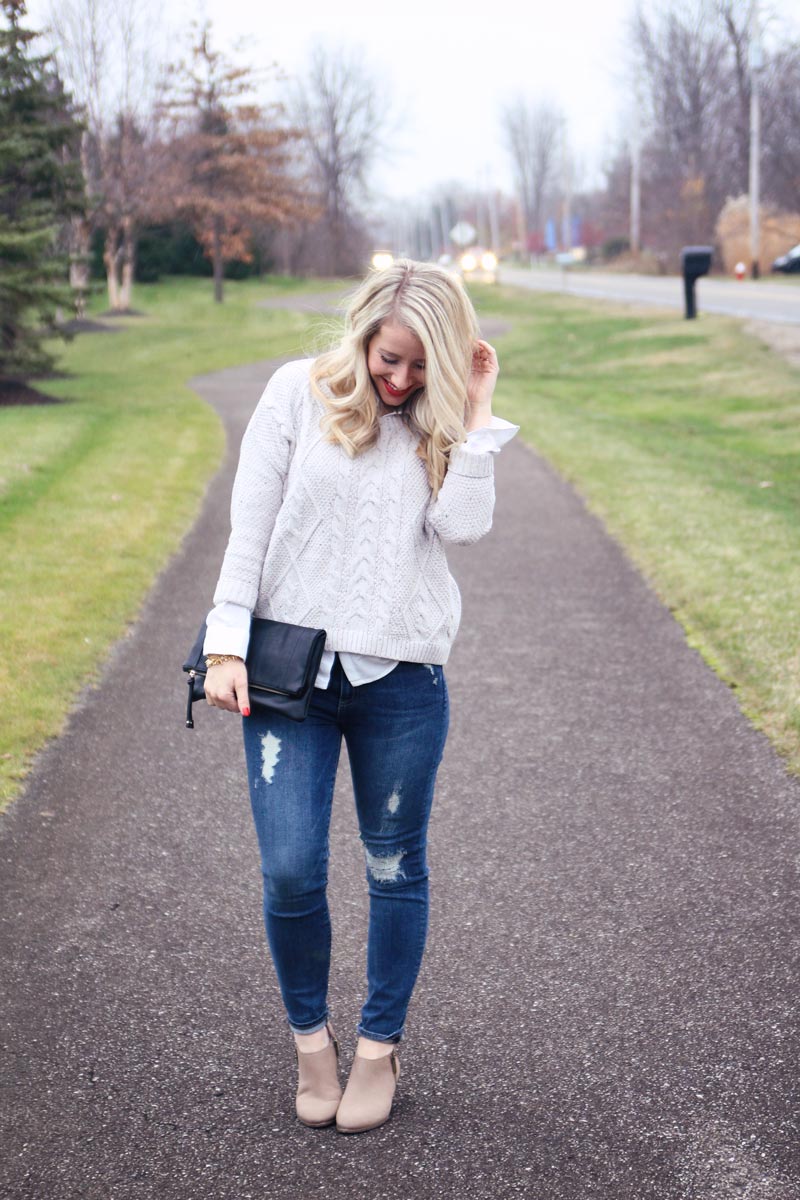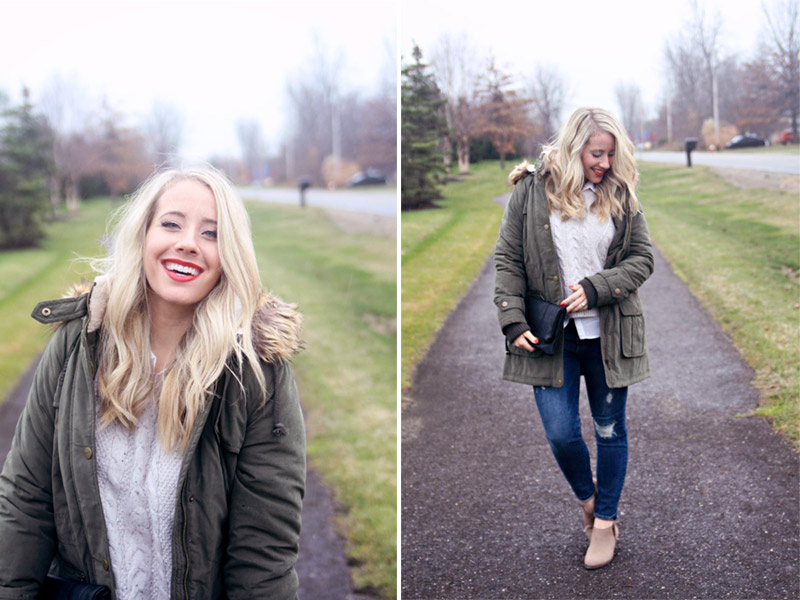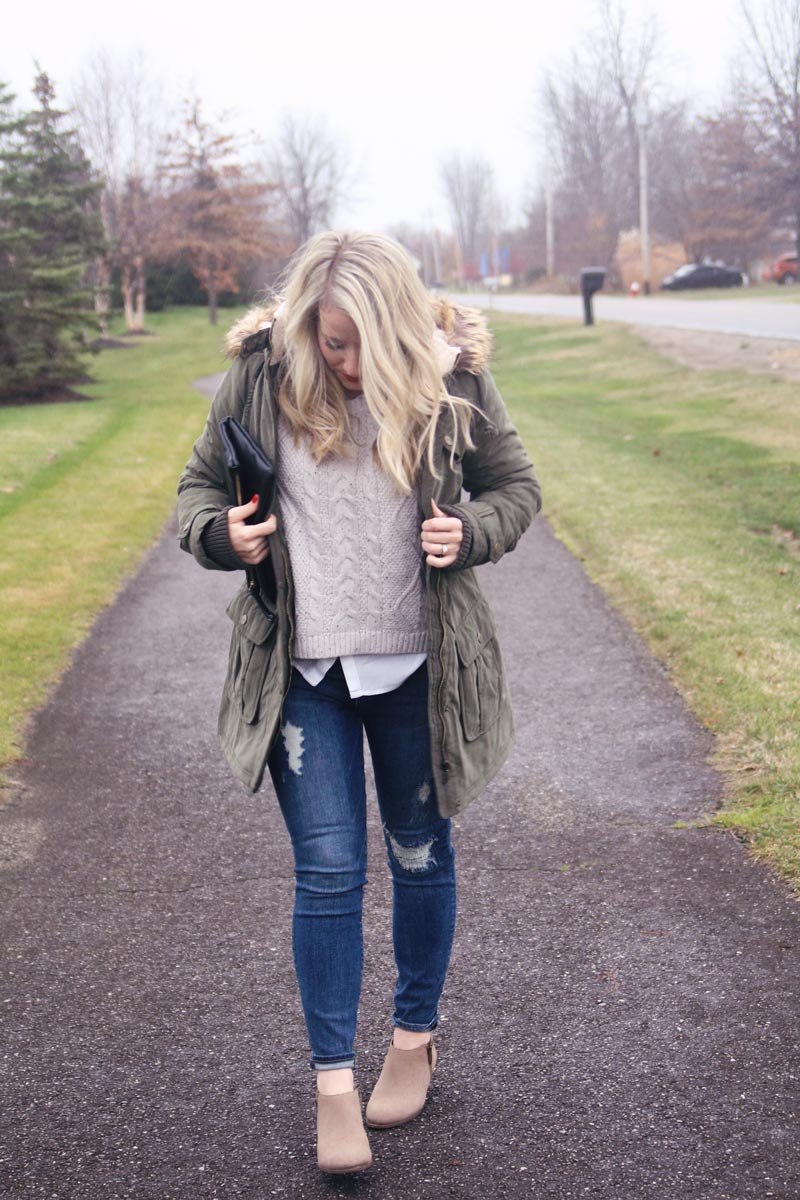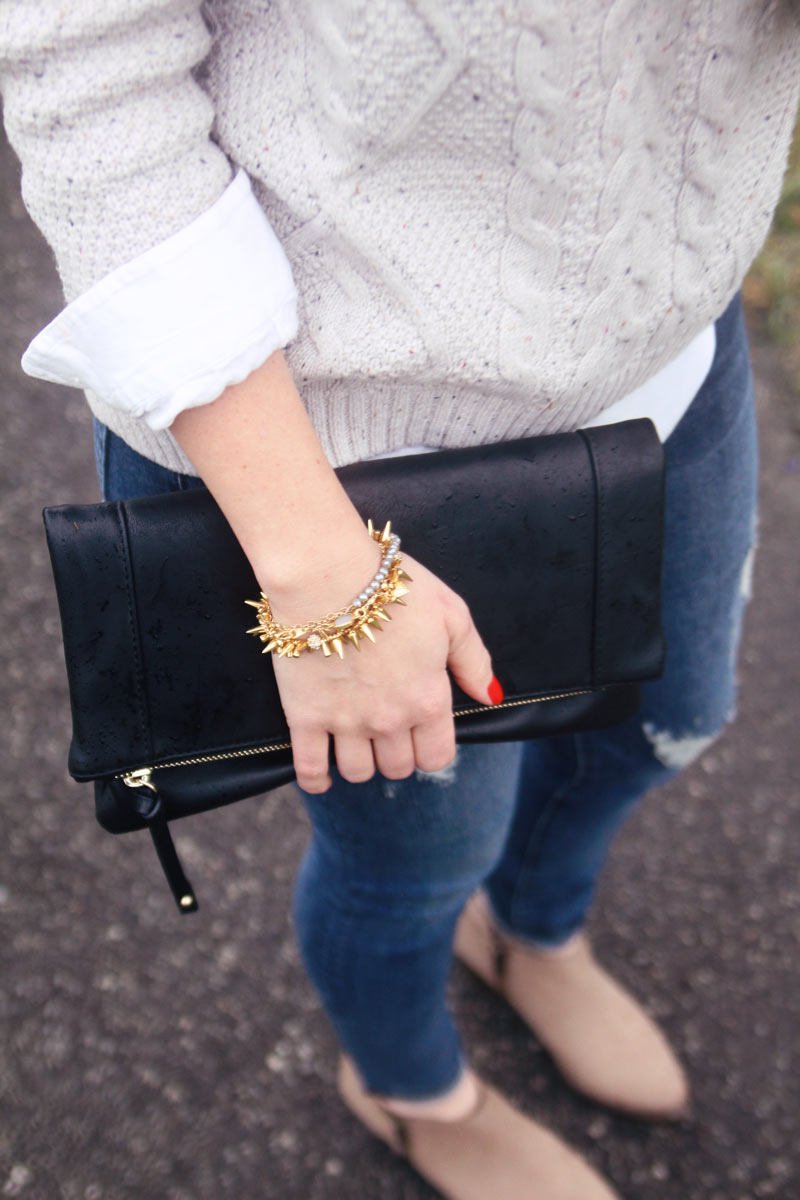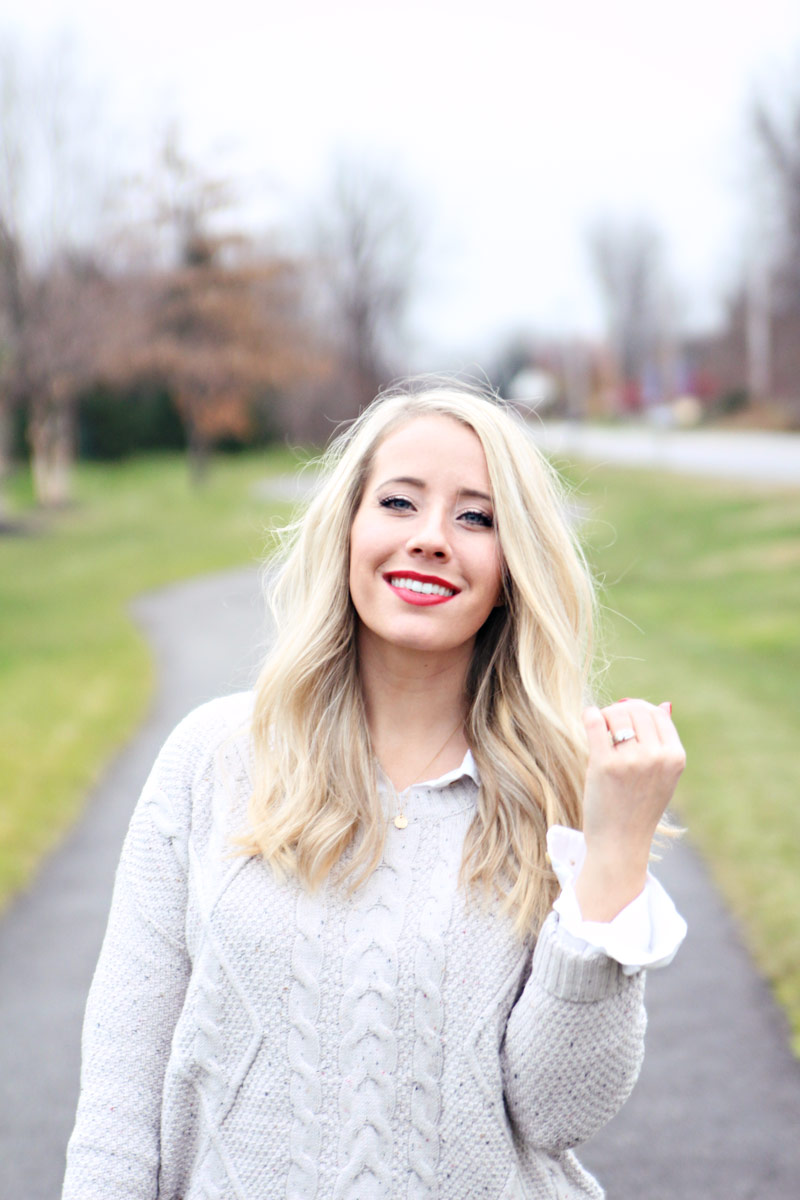 Sweater | Distressed Jeans | Faux Fur Trim Coat STILL ON SALE! | Booties | Foldover Clutch | Jewelry | Bracelets | Lipstick

First off. HOW is it already December. Like, seriously. Where is my life going? Last year at this time I was whining and complaining about being pregnant and the year before that I was whining and complaining about living in a basement. In the blink of an eye I have four kids, we own a house and are setting up our Christmas tree. It seriously just boggles my mind!! Do any of you feel that way?!
On another note, I hope you guys all had a fabulous Thanksgiving and black Friday weekend — it was nuts! I scored some awesome gifts for the kids and Santa is totally bringing me an Apple Watch that I… eerr he snagged at Target haha. If you're still needing some inspiration for your little ones I'll be sharing what Santa is planning on bringing my kids in the next week or so and a few twin items I can't live without!
MUAH!