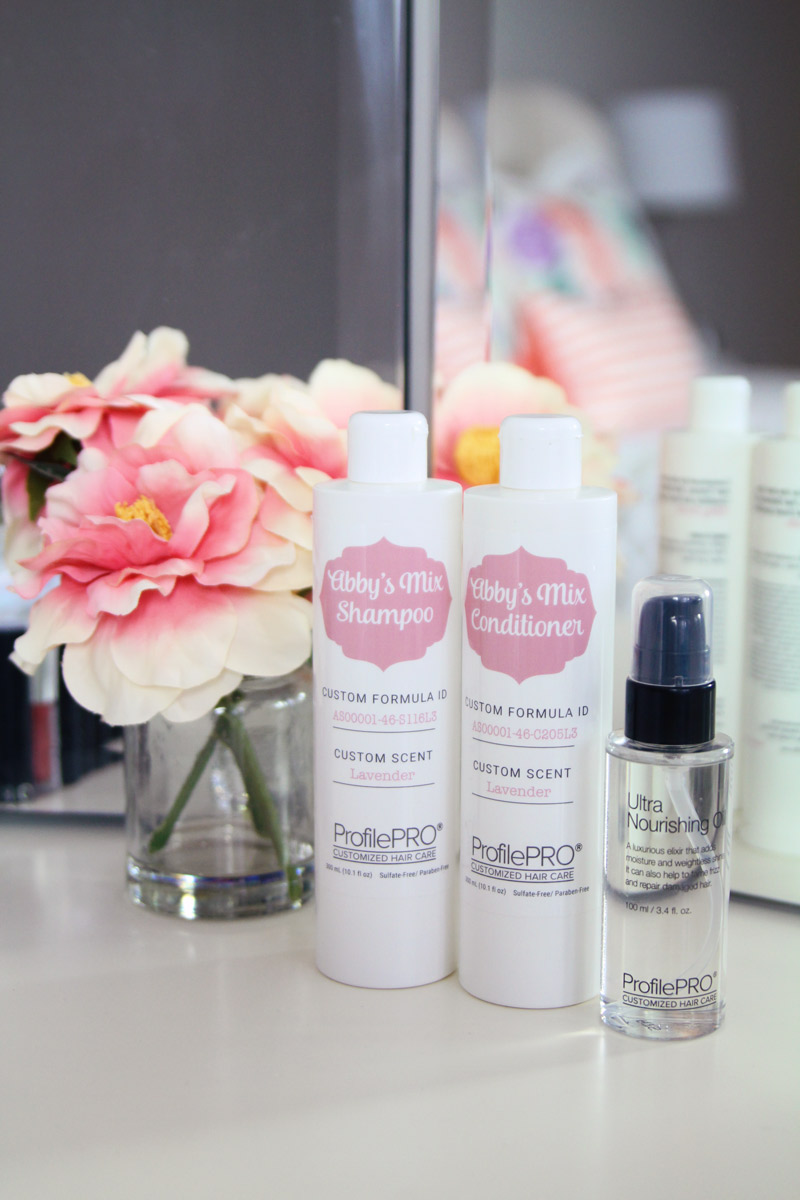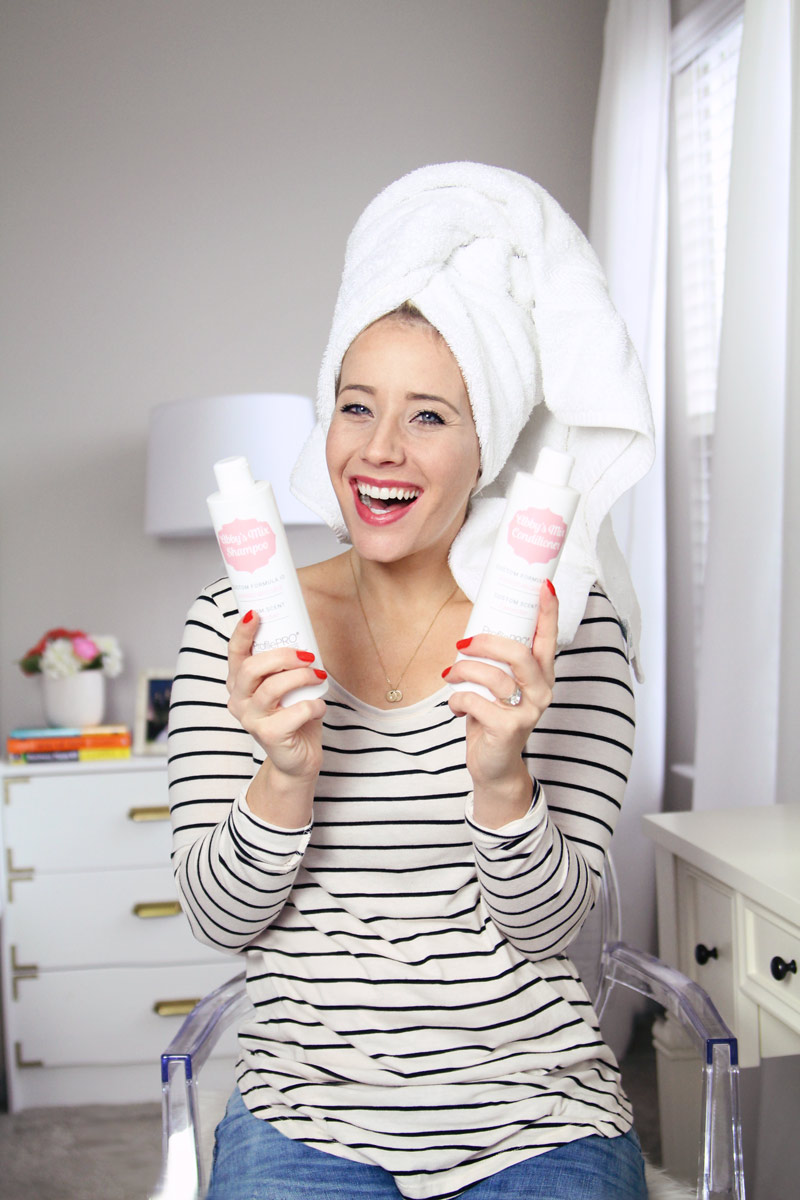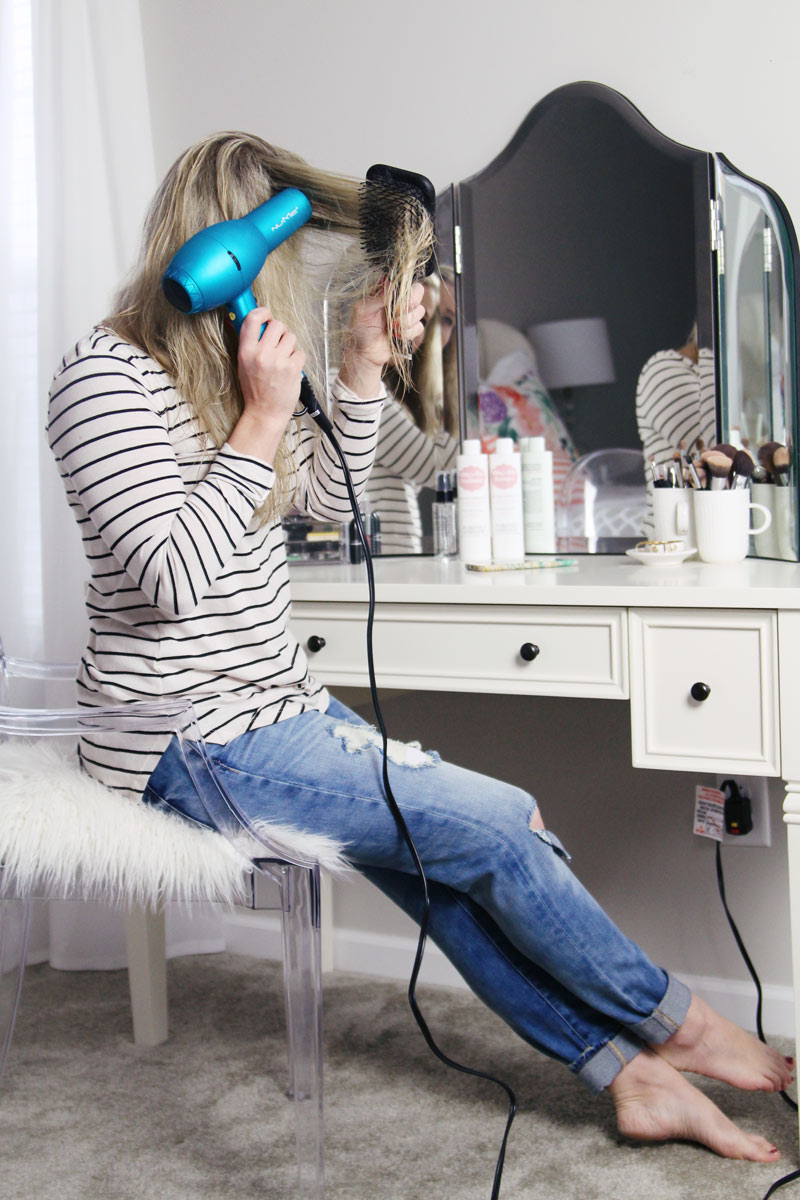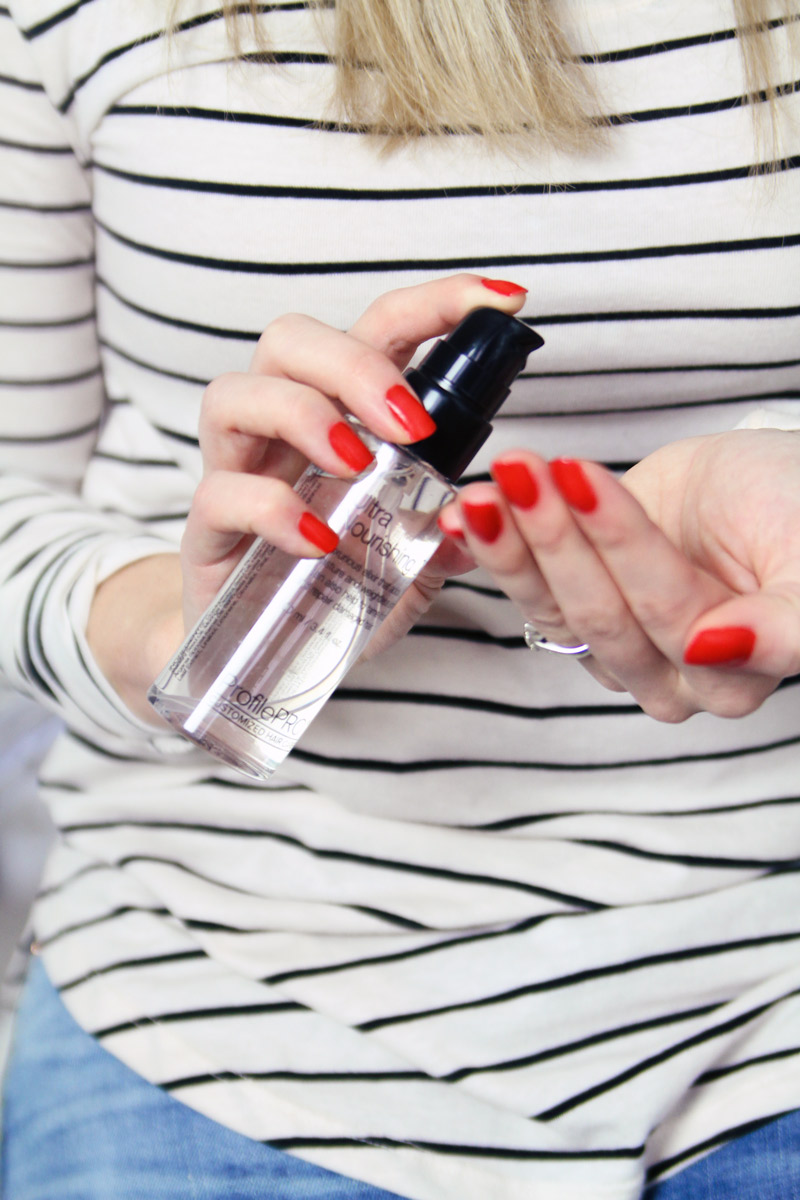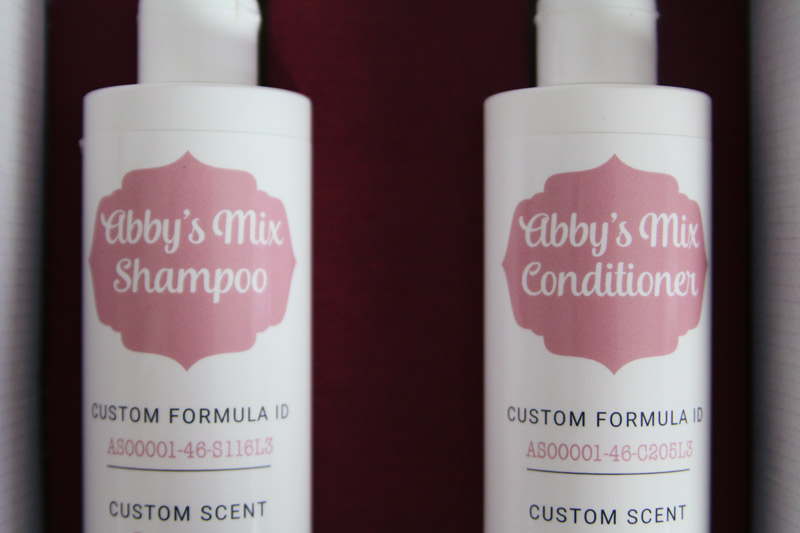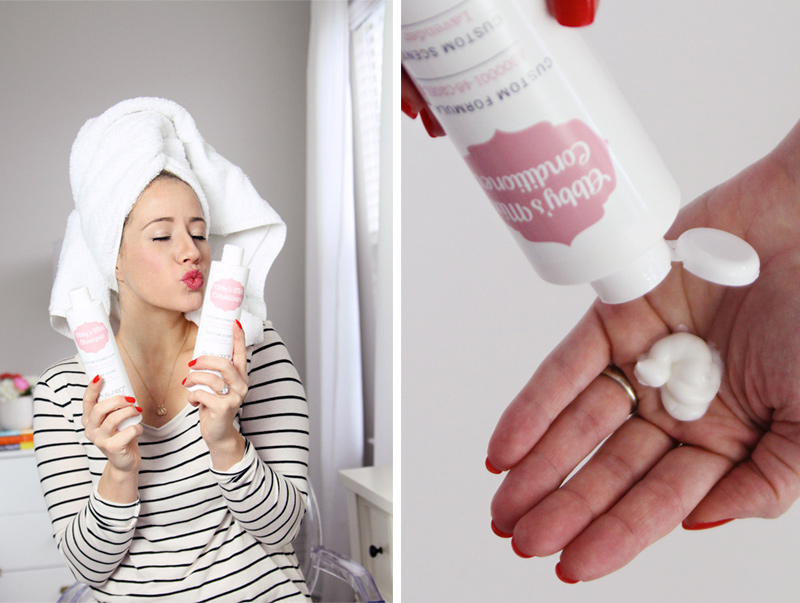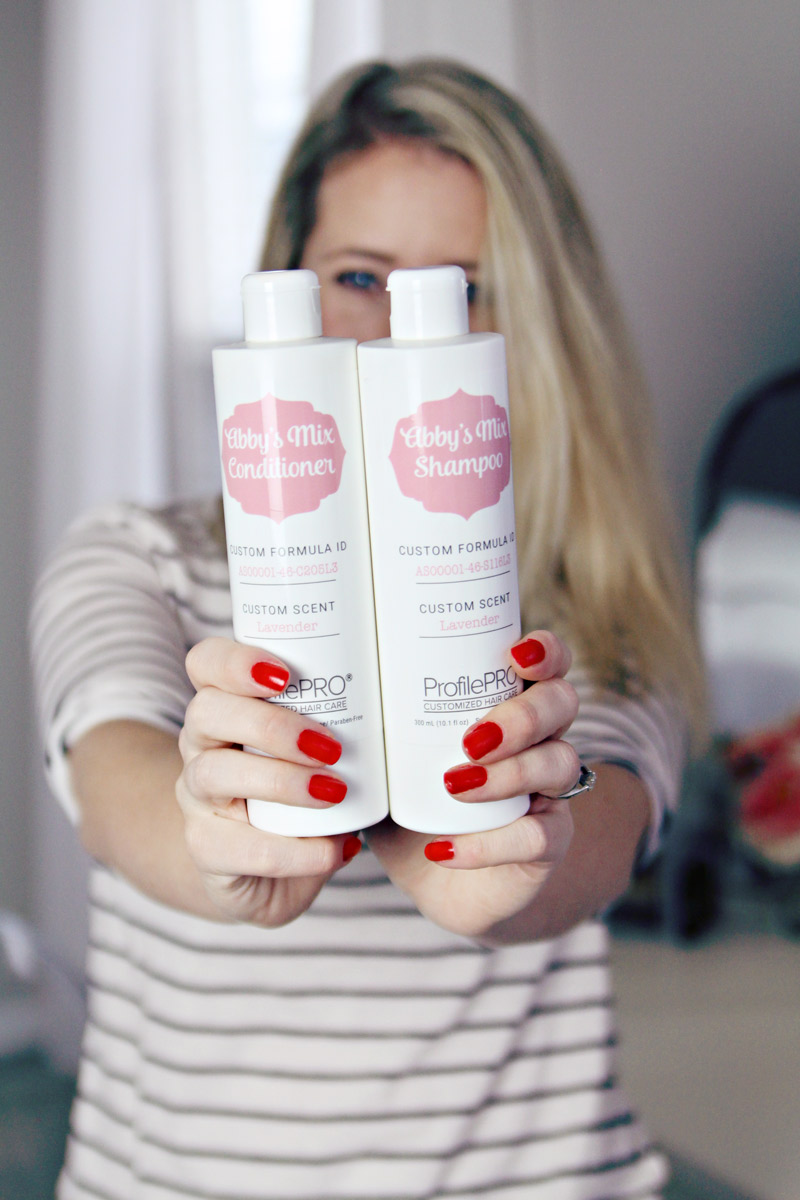 Over the last few months, I've been testing out a ton of different hair products for you. Some went straight in the trash after one use and others I just haven't been impressed enough to talk about. This one though — this one deserves some serious love. ProfilePRO is different than any other haircare system because it's completely tailored to your specific hair. I feel like it can be a little bit overwhelming when searching for hair product because there's just simply so many choices out there. With ProfilePRO you answer a handful of questions about your hair like, what's your hair texture? Is it fine, medium or course? Is your hair limp or frizzy? Is it naturally curly or straight? Oily or dry? And then their experts tailor a formula specific to you. They use only the highest quality ingredients (sulfate & paraben free, and no animal testing) and you can not only label your shampoo and conditioner but choose from 5 awesome scents as well!
So all that sounds great… but does it really work? My hair is very dry and even using some of the most expensive products on the market I still struggle getting it to feel like hair and not straw. After brushing through it while wet and applying their nourishing oil I could immediately tell a difference in the texture of my hair. It was suuuper smooth. A few other products have made my hair feel like that, but they've also weighed my hair down and made it extra oily leaving me totally unimpressed. This shampoo and conditioner and oil though didn't add any weight to my hair and it actually felt clean a lot longer than usual. I was really surprised at how much I liked this product! The nourishing oil is an exclusive launch so once you fill out a profile, you'll see it appear in the shop page!
If you've had a hard time committing to a certain product, or you've struggled finding a regime that you're happy with give ProfilePRO a try! If you're not completely convinced they'll give you a full refund so you've really got nothing to lose! Plus how cute is it that you can name your own bottles?! Haha! Customized hair care — it really is gonna be the next big thing and I'm super excited to have a product that addresses all my needs.
Shop this post:

This post was sponsored by ProfilePRO but like ALWAYS, I only endorse products I've been using and believe in.