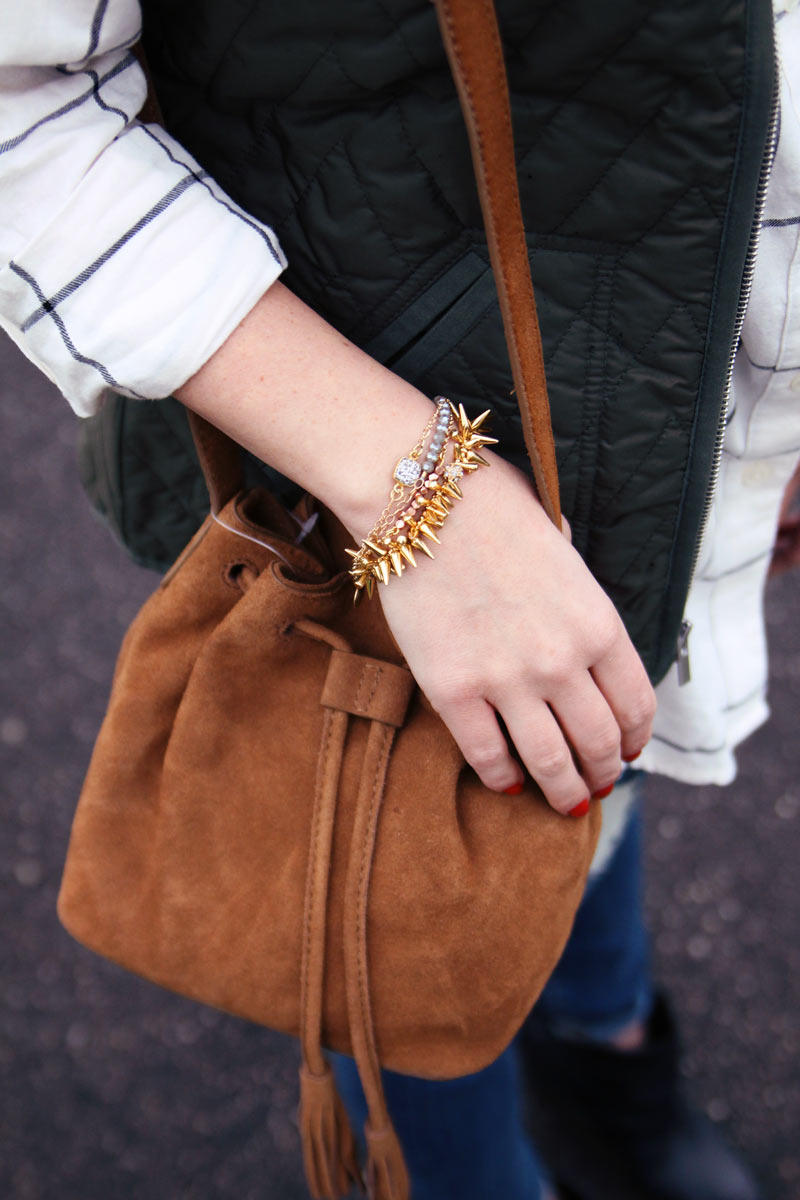 Quilted Vest | Windowpane Flannel | Distressed Jeans | Mini Bucket Bag | Cable Knit Beanie | Boots | Jewelry

I finally bought myself a new pair of jeans… I've been holding out until I lose the last 15 pounds but… if I'm being honest with myself that could be awhile!! They are like THE perfect mom jeans because they're super stretchy and feel like leggings and while I wouldn't call them high rise, they're definitely higher than most of my jeans so they're a realistic choice when chasing around kids. Everything at Gap and Old Navy right now is 35-40% off… I feel like over Black Friday and through the weekend they'll have a better sale so just keep an eye out for them!!
I hope you guys have a great Thanksgiving and tomorrow I'll be answering all your questions about the Nume wands because the Black Friday deals are going to blow. your. mind. And I want you guys to be prepared for when you're shopping around. Mmk, love you!
xoxo