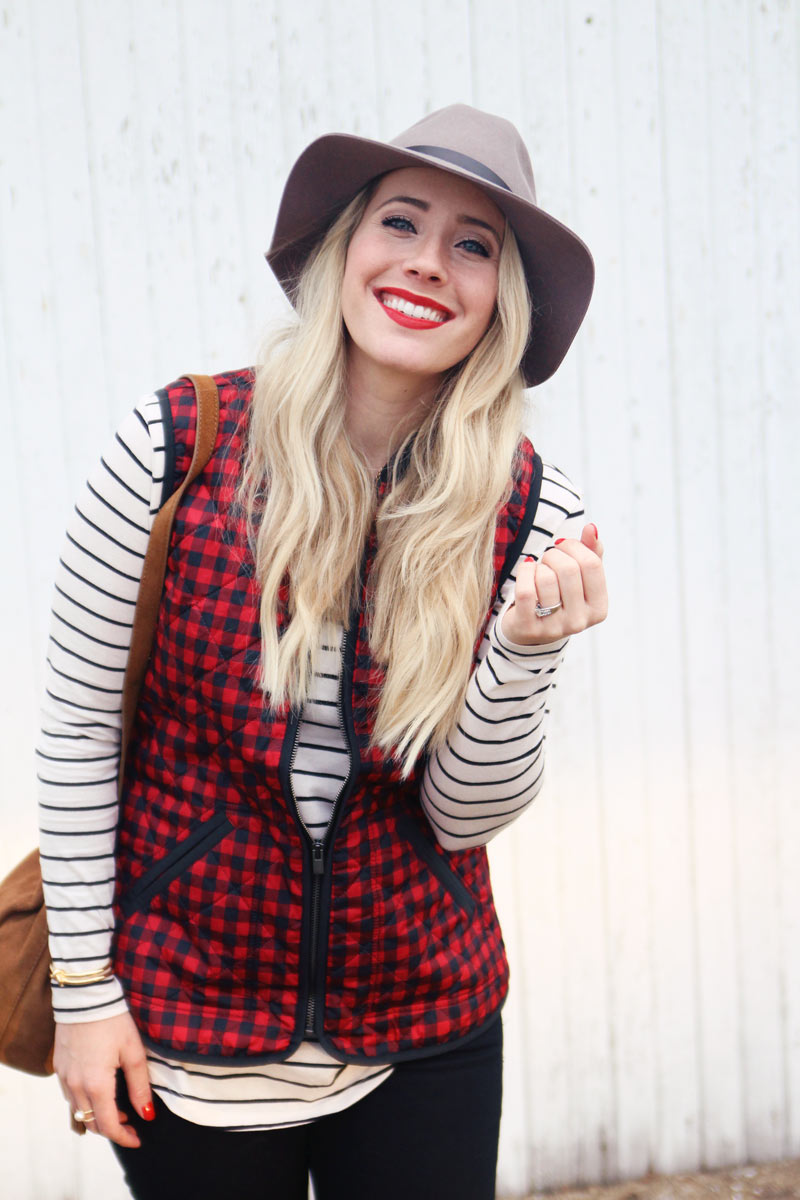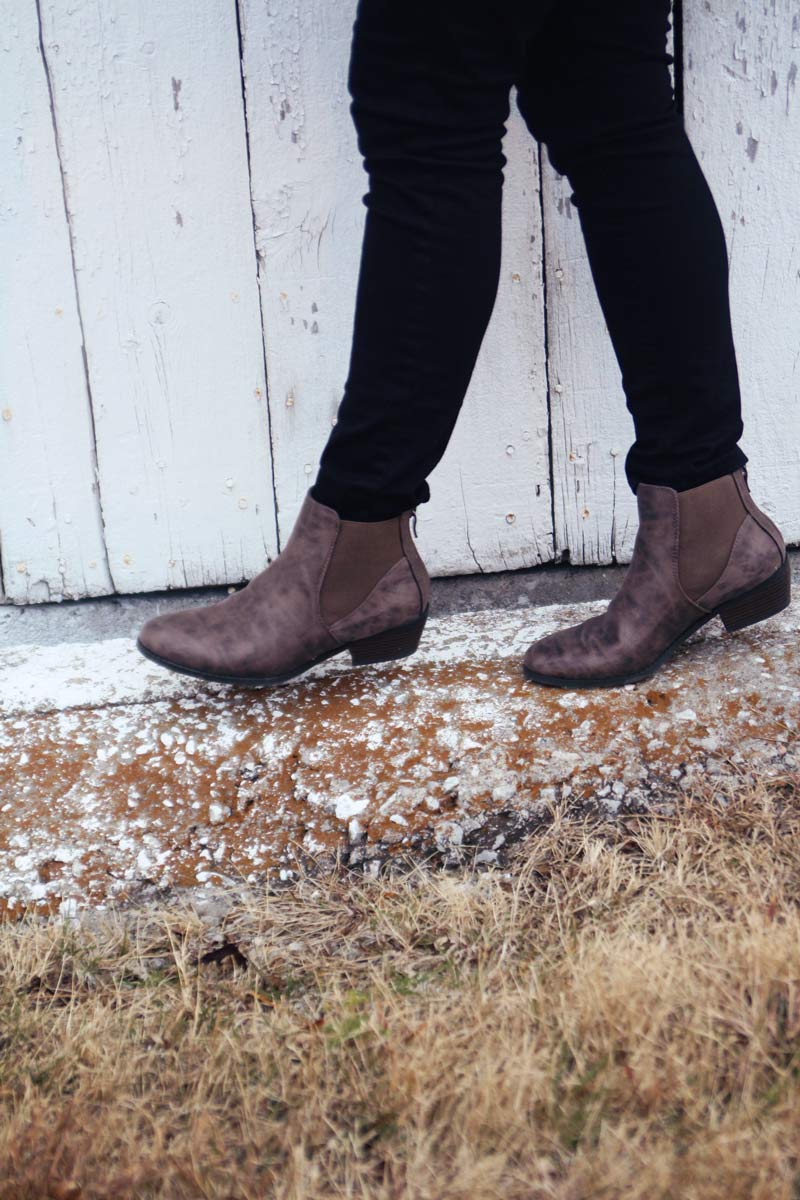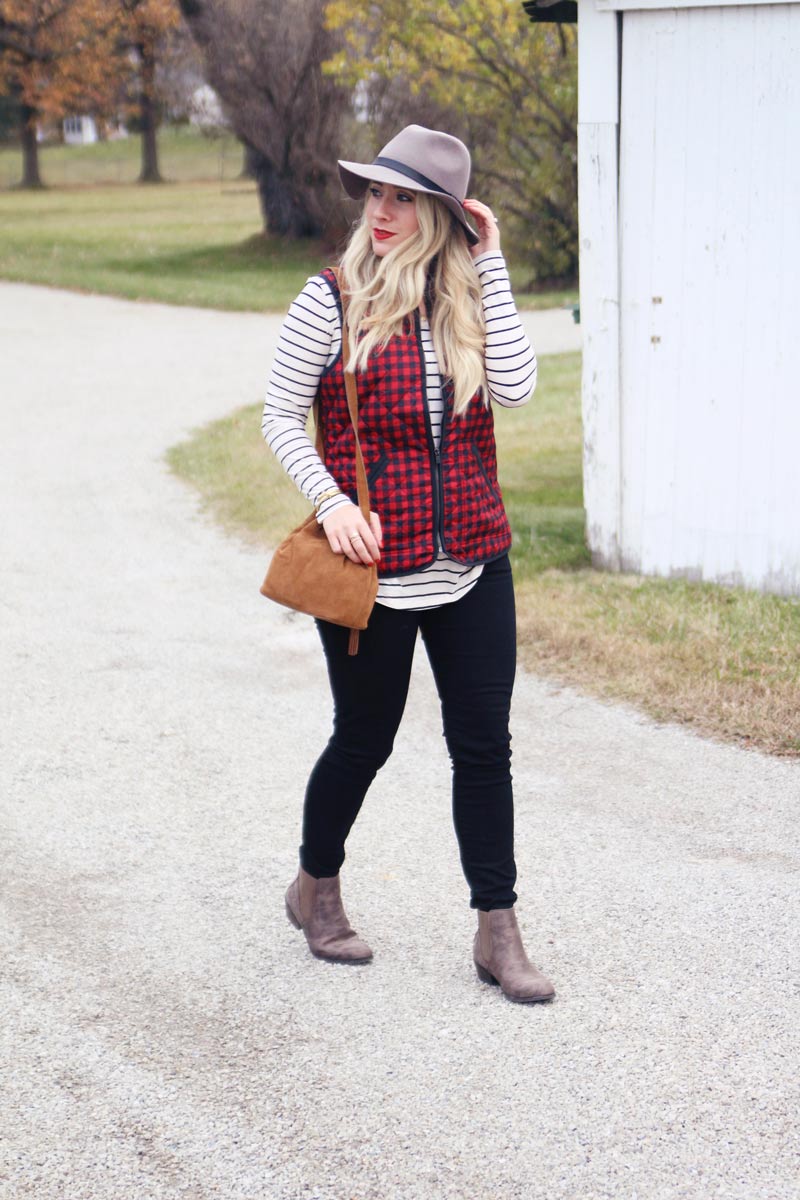 Wool Fedora | Striped Tee | Quilted Vest | Black Skinnies | Boots: c/o Rack Room Shoes | Mini Bucket Bag | Bracelet/Ring: Wanderlust

Can we just talk about the weather for a minute? We took these picture right after Brian came home from work today, so it was about 5:00. It was literally 67 degrees outside. In November. In Ohio. WHAT IS GOING ON?!!! Has it been unusually warm where you are? I'm so incredibly grateful for this weird warm spell because my kids have been able to jump on the tramp and play outside – I'm hoping this shortens up the freezing period. Although it probably just means it'll still be winter in June next year haha!!
Okay so this outfit, IT'S ALL ON SALE. Everything is AT LEAST 40% off and these vests from Old Navy are amazing. They're not super warm like the white puffy one I have from Gap but I really like how thin it is. It's easier to move around in, I don't feel like I'm wearing a coat! Anyway, it's 40% off at Old Navy right now making it $20!! And then this striped tee is one of my go-to's. It's so comfy and totally works with leggings so when I'm just chillin' at home with the babes it works with my ghetto black leggings I wear e'ry day haha!
Mmk well I hope you guys have had a fabulous week so far and we will see you back here tomorrow with SUCH a cute braided holiday look. MUAH!