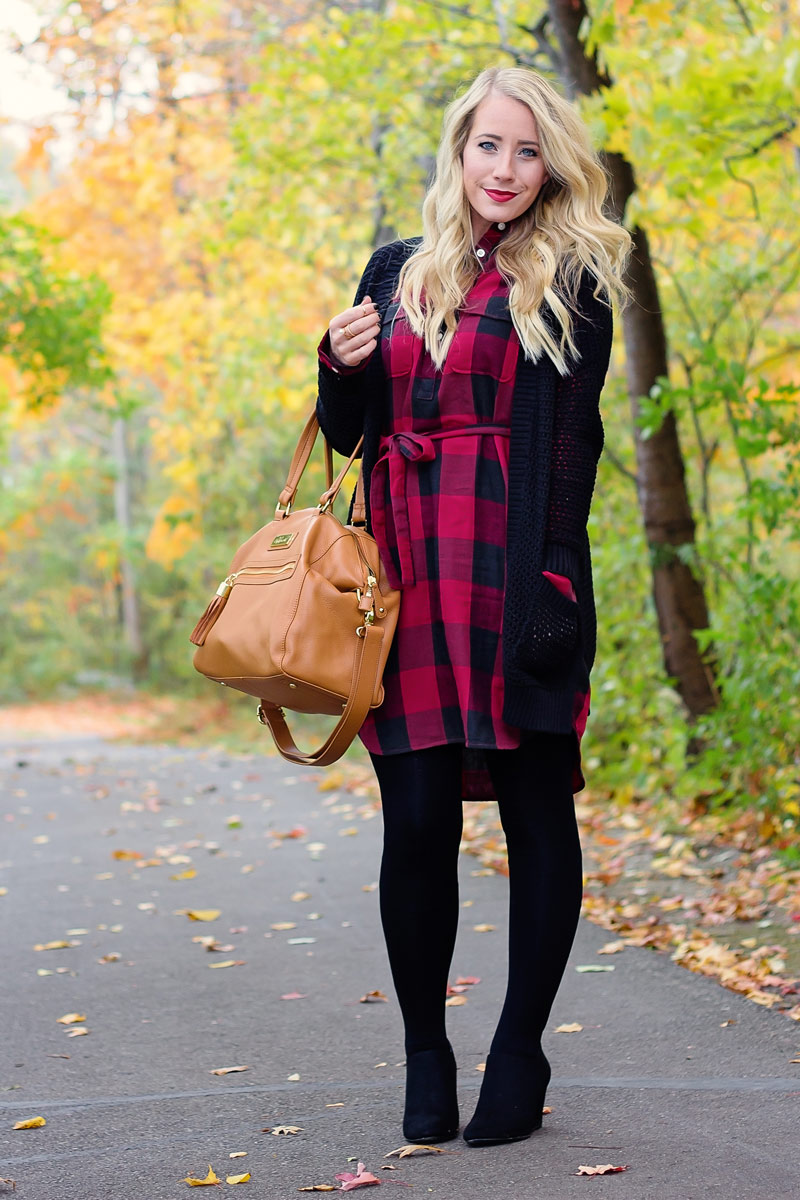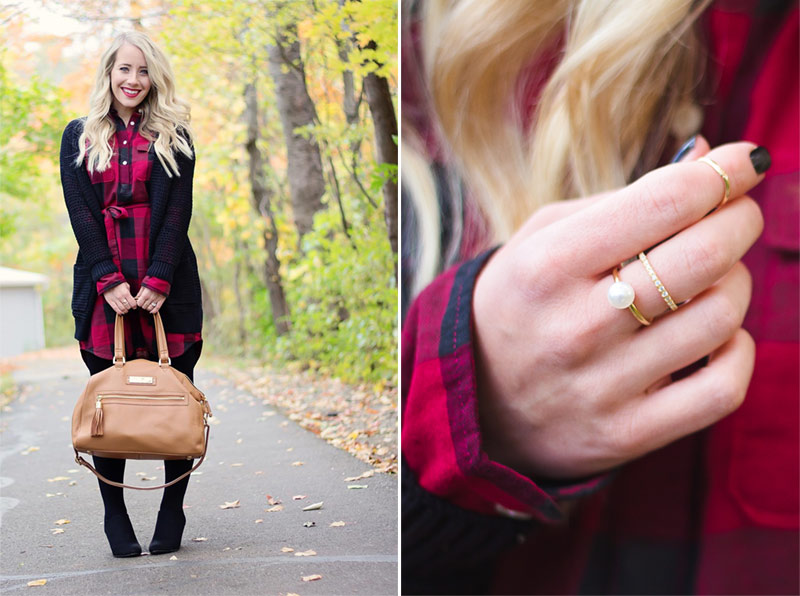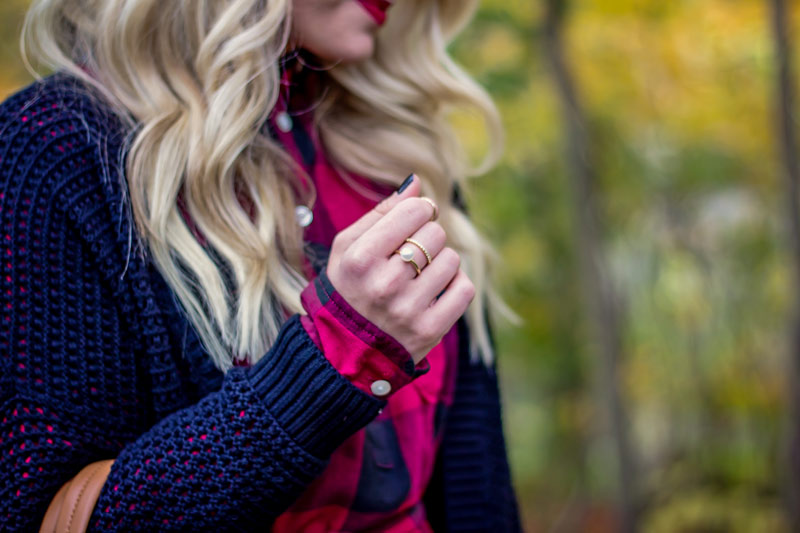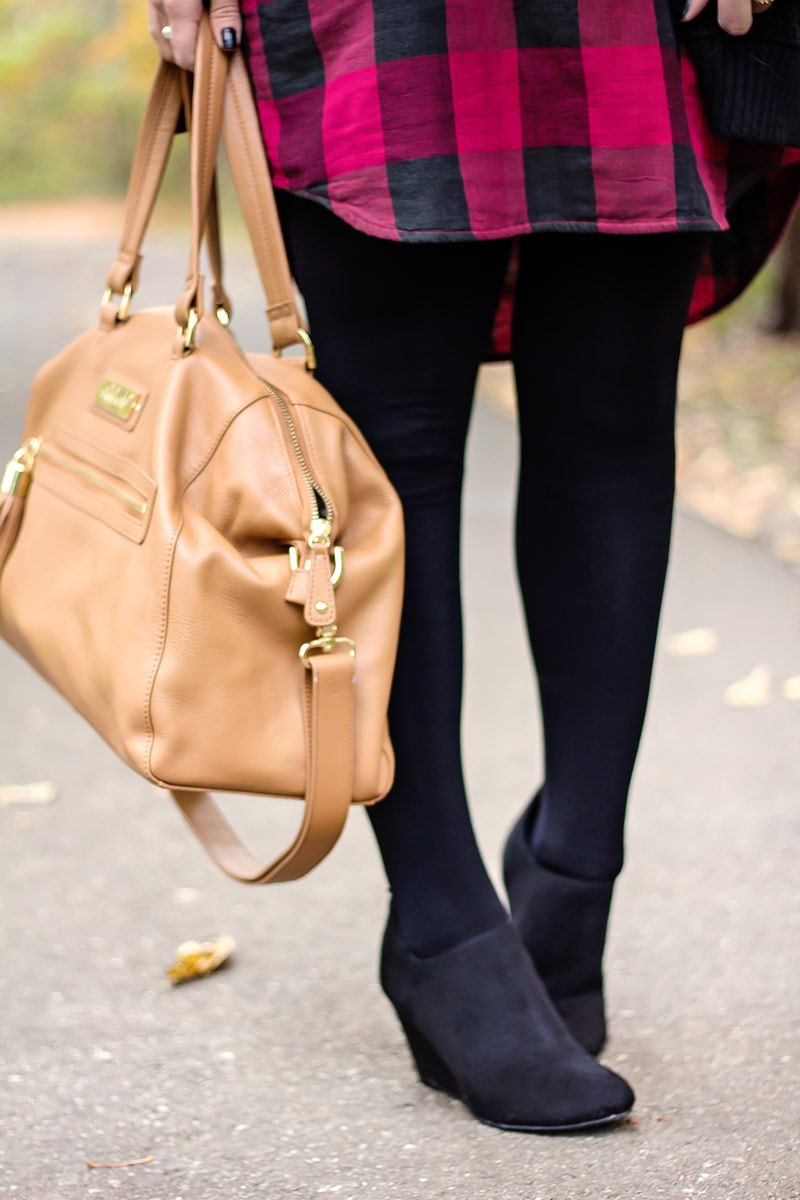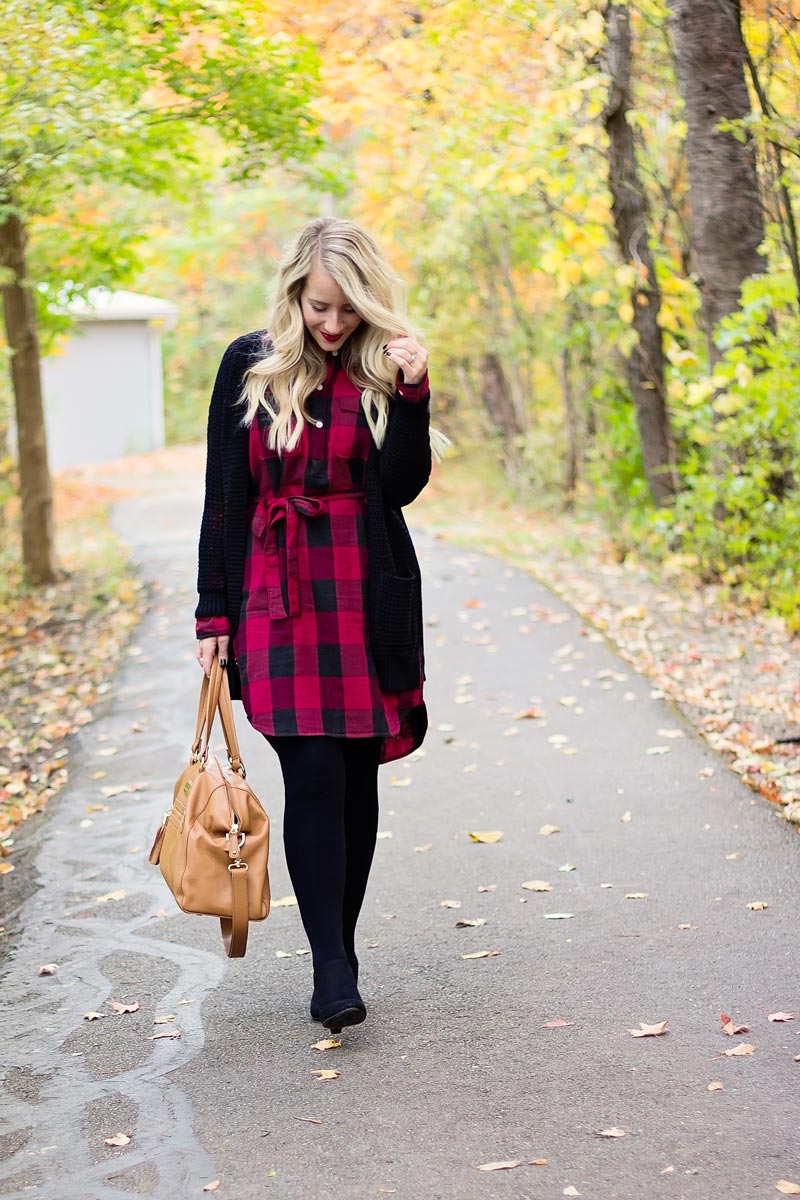 Photography: Dawn Rink Photography
Shoes: c/o Rack Room Shoes (on sale for $40!) | Bag: c/o Claudine and Dash | Dress: Gap (on sale!!!) | Black Sweater: Gap (on sale!!!) | Leggings: Gap + layered with tights | Rings: c/o Wanderlust
My sweet and super hunk of a husband has always taken the pictures for my blog. We'd load the kids up in the car once a week and let them watch a movie while we busted out a couple of looks. Since the twins, as you can imagine, it's been much more difficult if not impossible to get everyone buckled up and happy to sit in the car for an hour! Hiring a baby sitter has gotten really annoying and I haven't been able to find a photographer that I really meshed with. And then I met Dawn. She's the type of loyal friend you want in your corner, that you can trust and be real with. I'm so grateful I met her!! She introduced me to this little nature center right by my house and it's absolutely stunning. Ohio is the ugliest place in the world during the winter. But the spring, summer and fall — THE FALL YOU GUYS!!! It's just as pretty as Utah and the weather has been amazing. I just can't believe this place has existed the entire year we've been here and I'm just now finding out about it! Hopefully you guys don't get sick of this backdrop because I'll probably never take pictures anywhere else ever again ha ha!! And if you're looking to hire an extremely talented and very affordable photographer and you live in the Avon, OH or even Greater Cleveland area, make sure to give Dawn from Dawn Rink Photography a call!
Real quick about this outfit. I've layered fleece tights over my favorite leggings that I usually wear as pants. I always tie something around my waist when I do though so you can't tell I haven't done a real squat in over a year haha but I wear them as pants. I'm wearing this "dress" as a tunic and the length isn't an issue for me at all. Anyway, just wanted y'all to know! And also, these wedges are BOMB and I wore them to the circus here. They're literally the most comfortable boots I own.
Mmk, well I sure love you guys and I'm really excited for tomorrows hair tutorial so stay tuned!!!!
xoxo