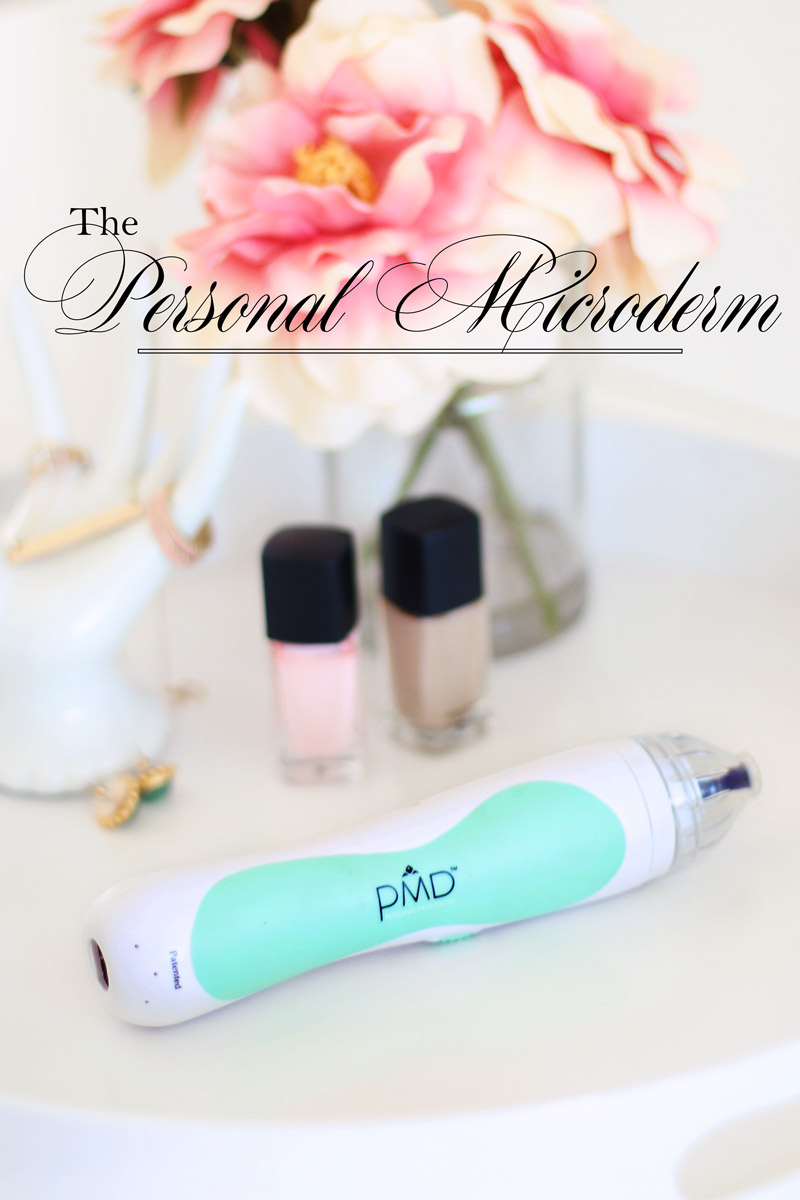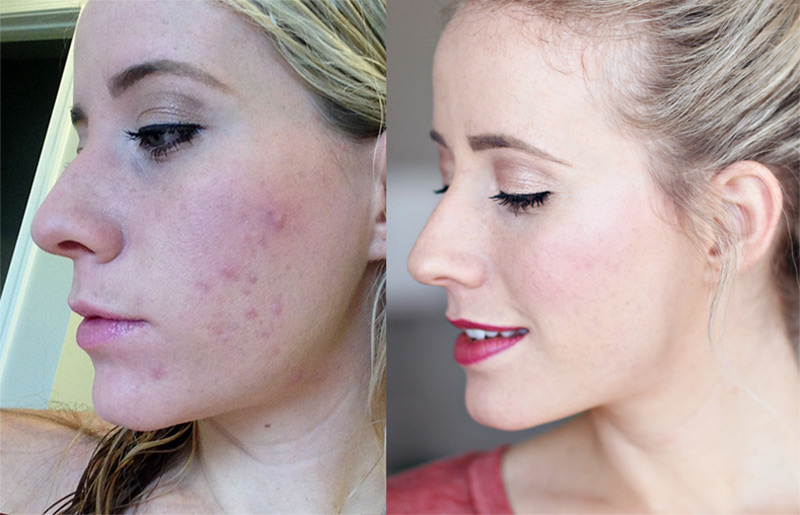 I've been talking myself out of posting these pictures for the past couple of weeks… I never ever ever planned on posting about my horrible skin issues that came on when I was pregnant with the twins. Now that it's behind me though, I feel a little obligated to share what helped and how I got through it. If this post can help even just one person going through the hell that is acne — it'll be worth it!
I've never had amazing skin but it was always manageable until my pregnancy with the twins. I was like, WHAT IS HAPPENING TO ME!!! I was mortified and because I was pregnant there wasn't much the dermatologist could give me. I just had to wait it out. Acne is a mean thing to be afflicted with… I was embarrassed to leave the house and I felt ugly all the time. I was so paranoid everyone was staring at my skin and thinking I was gross and it definitely affected how I treated those around me. If you're struggling with acne, I know the toll it takes on you and I'm so sorry you're going through it. And ps, you're not gross and you're not ugly — your skin will never define you. But it does make enduring some days harder than others!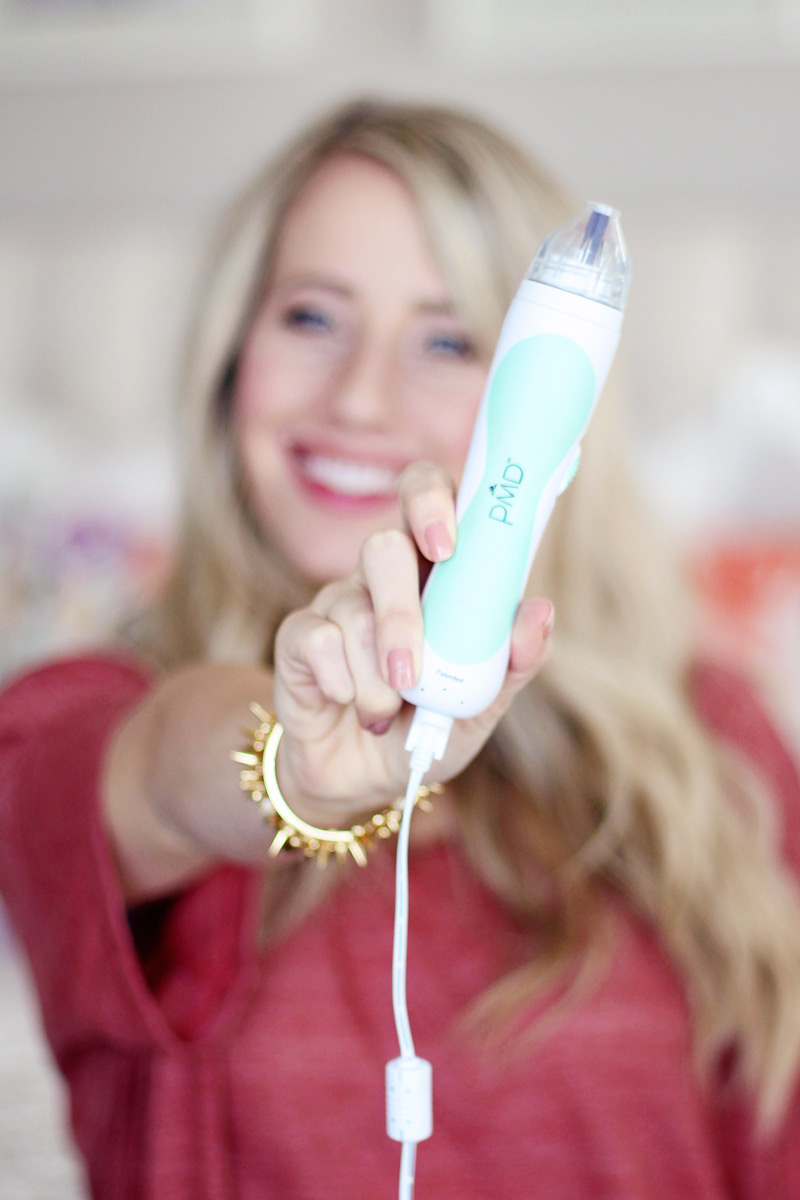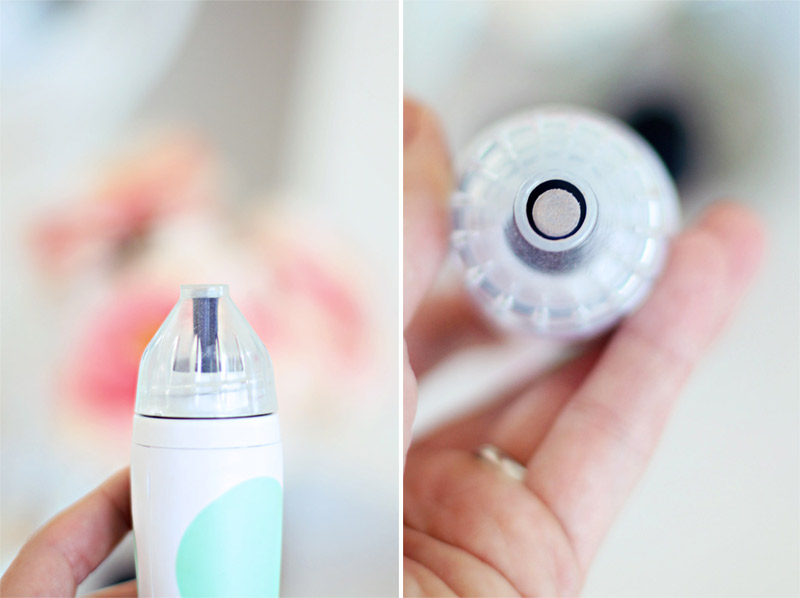 Let me introduce you to the tool that single handedly improved my acne, the PMD. The PMD stands for Personal Microderm. The device basically exfoliates the top layer of dead skin, breaking down that cell barrier so that product can be more effective and penetrate deeper into the skin. Because it has a vacuum suction, it increases blood flow and stimulates the body's natural production of collagen and elastin. Have you ever had a microdermabrasion done at a spa? I've had a bunch of them and 1) they're super expensive, anywhere from $100-$200 per treatment and 2) in order for them to work, you have to be consistent and go often. That circles us back to #1… they're expensive! The PMD basically allows you to get the same results as professional, in-office microdermabrasion treatments in the luxury of your own home.
I had used the PMD in the past to lighten a few acne scars I got when I was pregnant with Boston and Savy but I'd never actually used it to treat blemishes. I pulled the bad boy out and started using it again consistently and in the pictures at the bottom of this post you can see how my acne progressively started healing.
For the full story and more before photos —-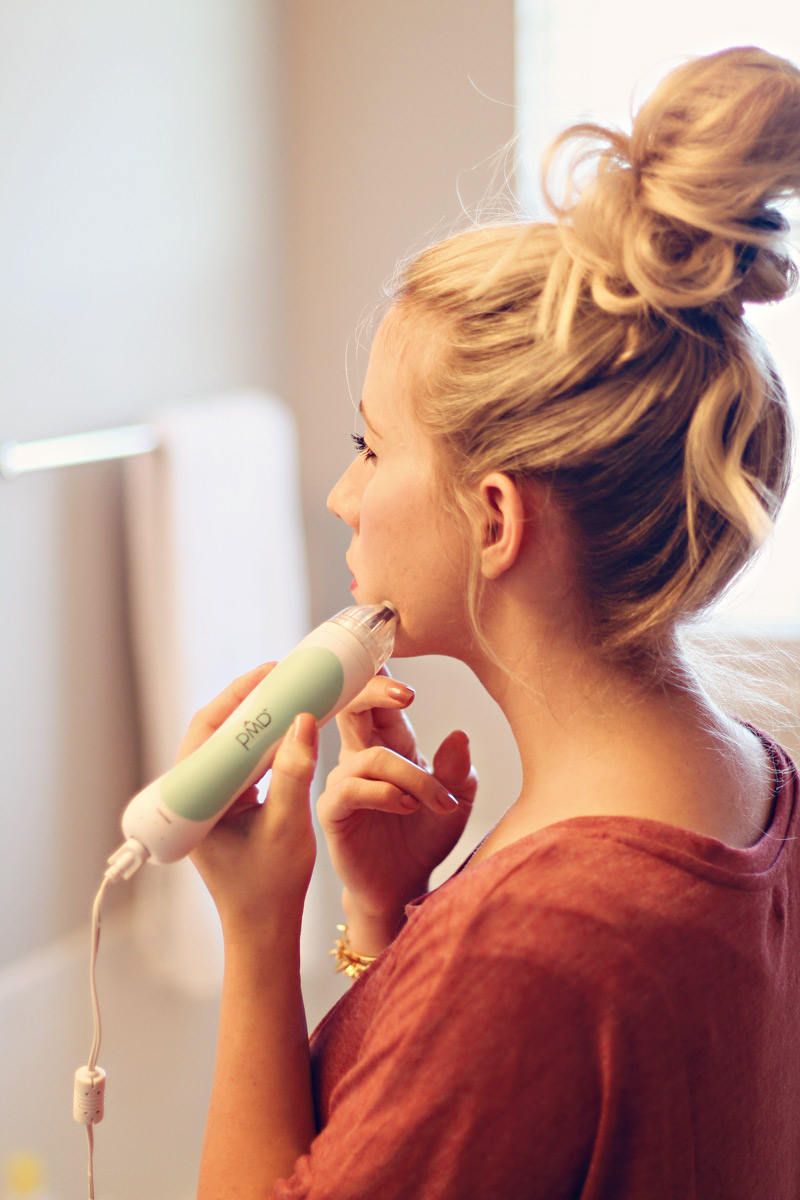 The PMD is so easy to use! Start with clean, dry skin. Attach the desired disc depending on the level of exfoliation you want and attach the plastic top. Plug it in, turn it on and start exfoliating! Simply hold the skin taught, and move in a sweeping upwards motion.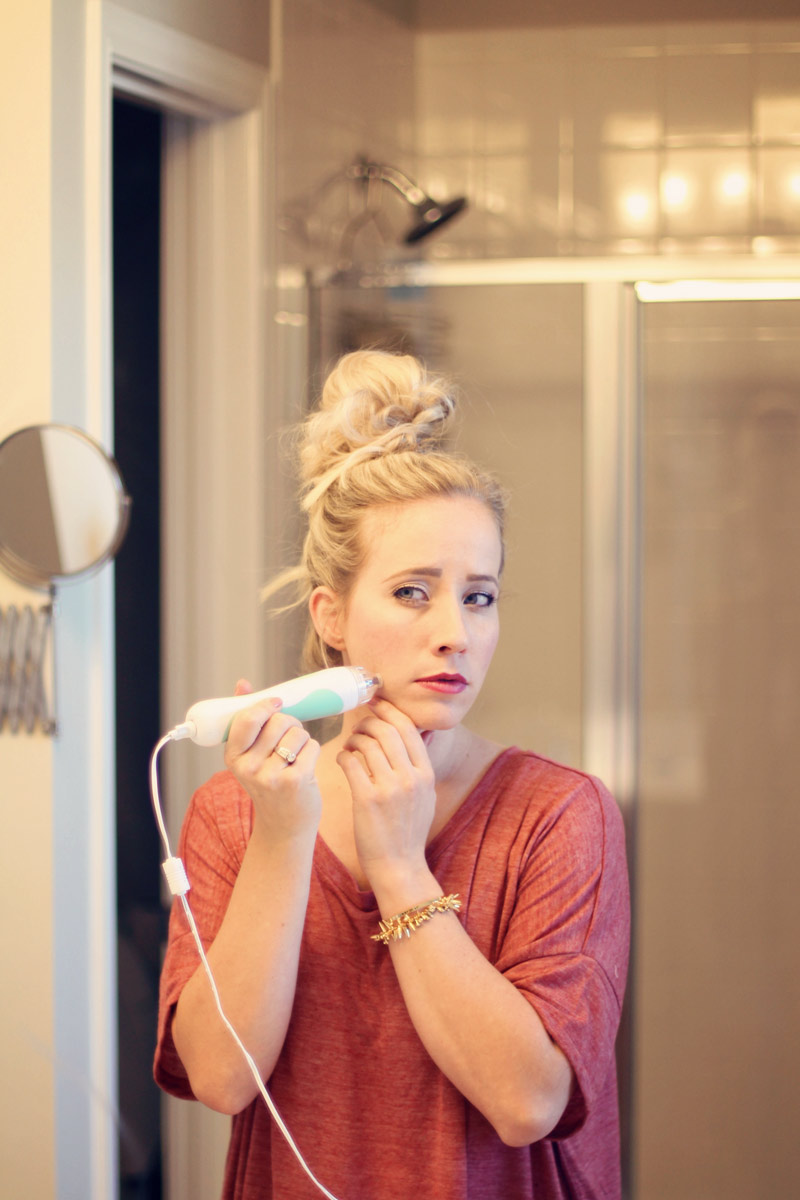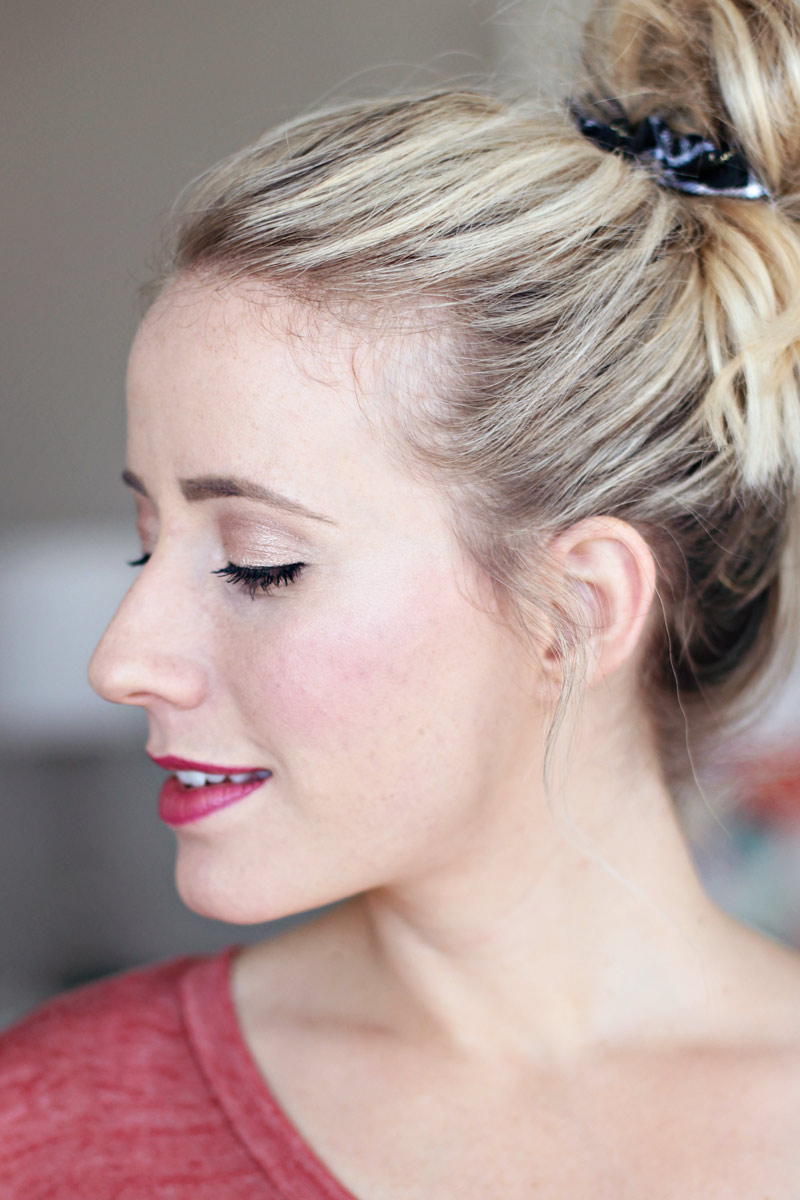 Even though I'm not dealing with intense blemishes anymore, I've been left with a lot of scarring. Slowly but surely they're lightening and I'm feeling so much more confident with my skin. I've been using the PMD weekly for nearly a year and I can't recommend it enough. It's by far my most favorite and cherished beauty tool and it's helped heal my skin in so many ways. The PMD can clear blemishes, it can lighten acne scars, sun spots, help with hyper-pigmentation, lighten fine lines and wrinkles and reduce enlarged pores. If you're battling acne, or struggling with the nasty side effects, or you just want your skin to feel smoother and your makeup to go on nicer, give the PMD a try. Because I love you guys, I contacted PMD directly and they're offering 15% off with the code "twistme15". It's the highest coupon code they're offering right now and it's only available for a limited time! The PMD is usually $159, but with the coupon code it comes down to $135 + free shipping. That's about as much as you'd spend on one microdermabrasion at the estheticians office. Beg for Christmas, get it for your birthday, clip coupons and eat macaroni for a month, I don't care what you have to do, you need this little tool in your beauty bag. The PMD is worth it's weight in gold!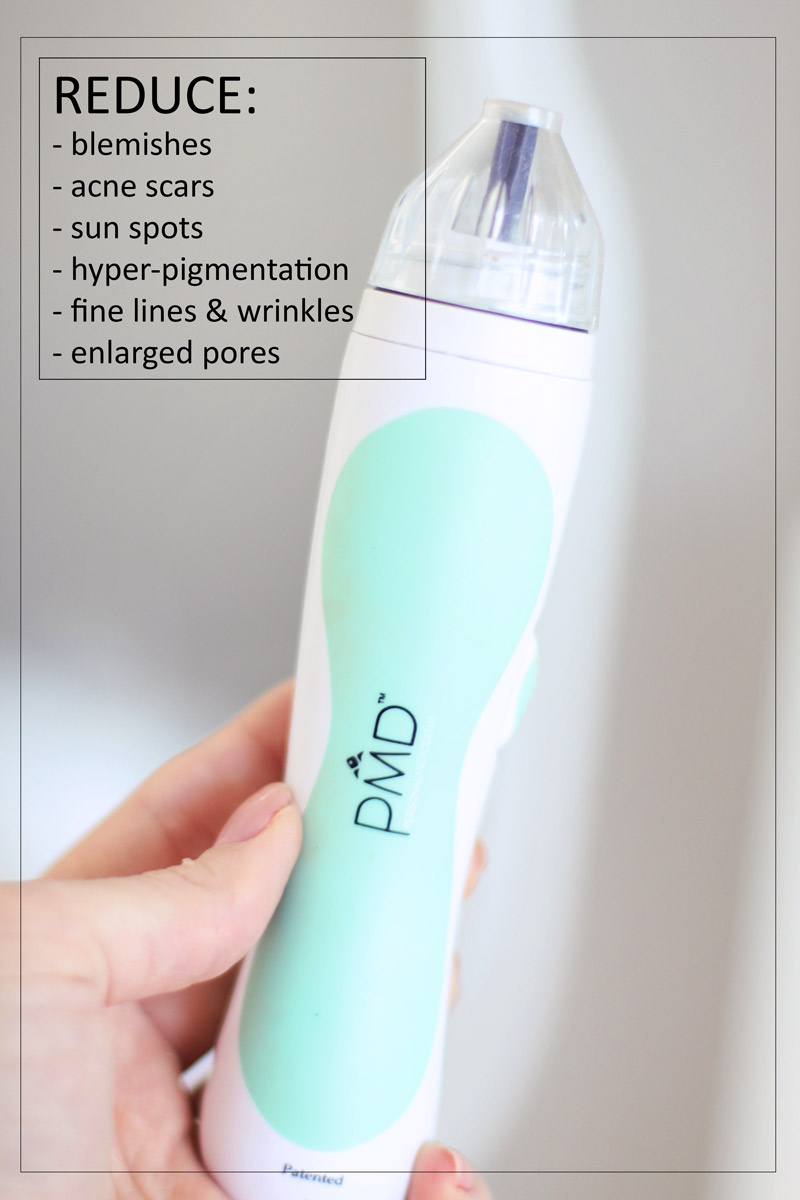 …. ahhhh I don't wanna share these… I don't wanna share these….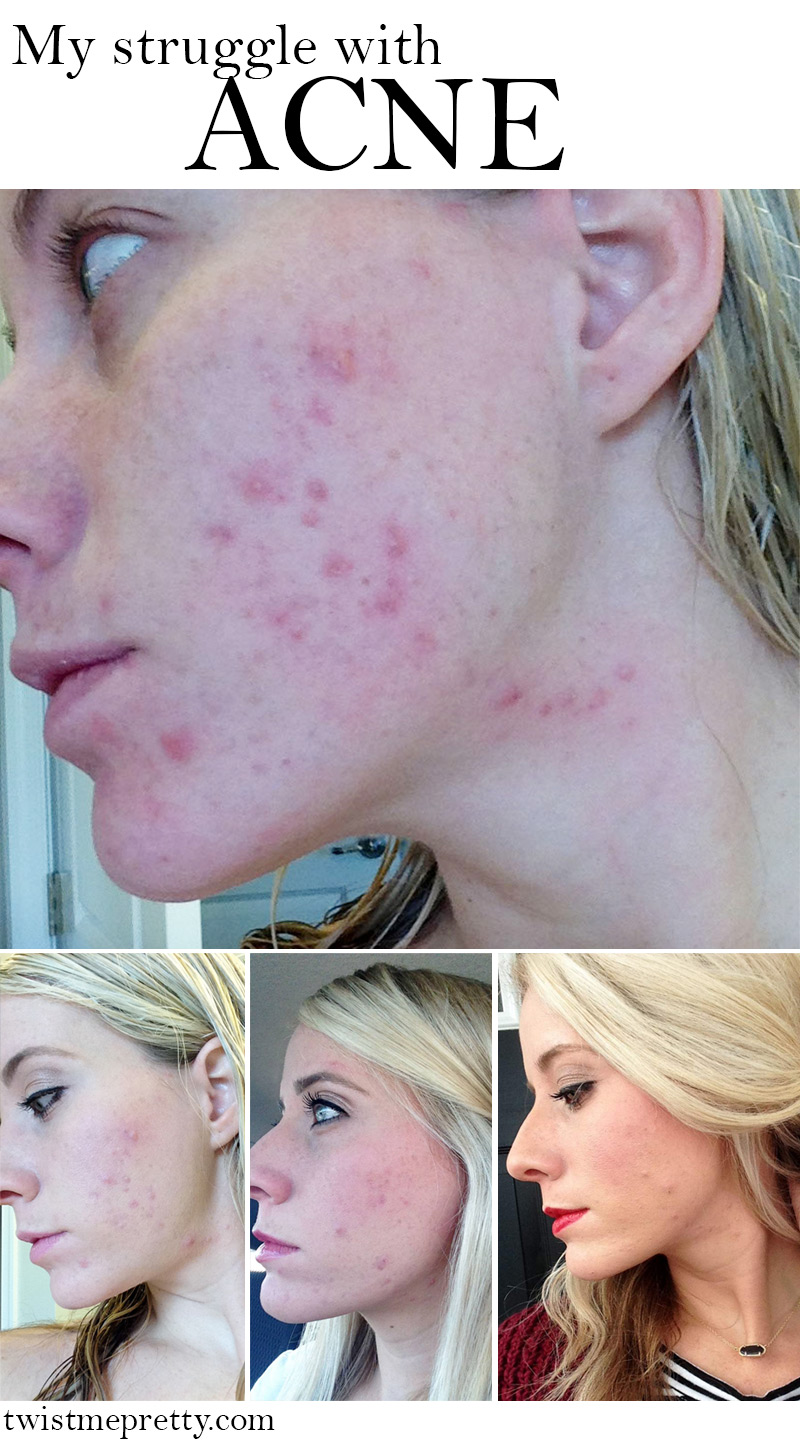 I'm wearing heavy makeup in the bottom three photos but even with makeup, you can clearly see how the skin started healing. Because the PMD removes that top layer of skin, it's important to follow up with rich skin care products to further restore that glow. I've been using Cacay Naturals oil. If you've never moisturized with an oil — ahhhh you need to try it! This oil is 100% organic and it's chuck full of nutrients. It has retinol in it which is a known anti-aging ingredient and I just love massaging it into my skin, it's so so soothing. I actually found a 50% off coupon that works on Amazon so it ends up being $17 prime! CAOIL100
I hope this post helps someone out there who is struggling to find their perfect skin. Let me know in the comments what products and tools you've been loving and if you've been inspired to try out the PMD! Remember, twistme15 for 15% off!
xoxo