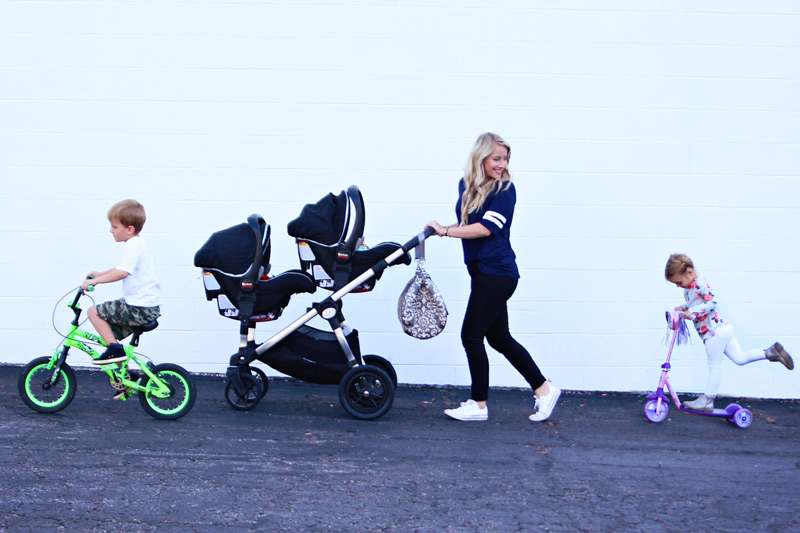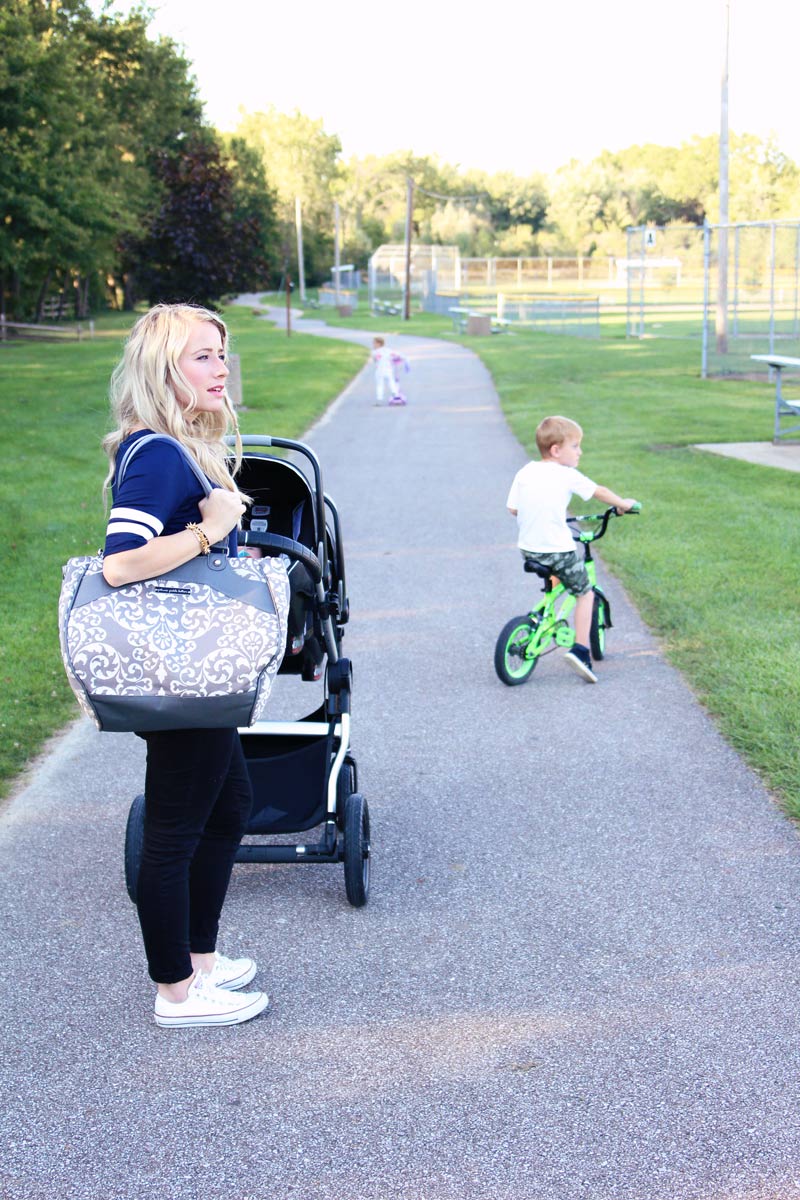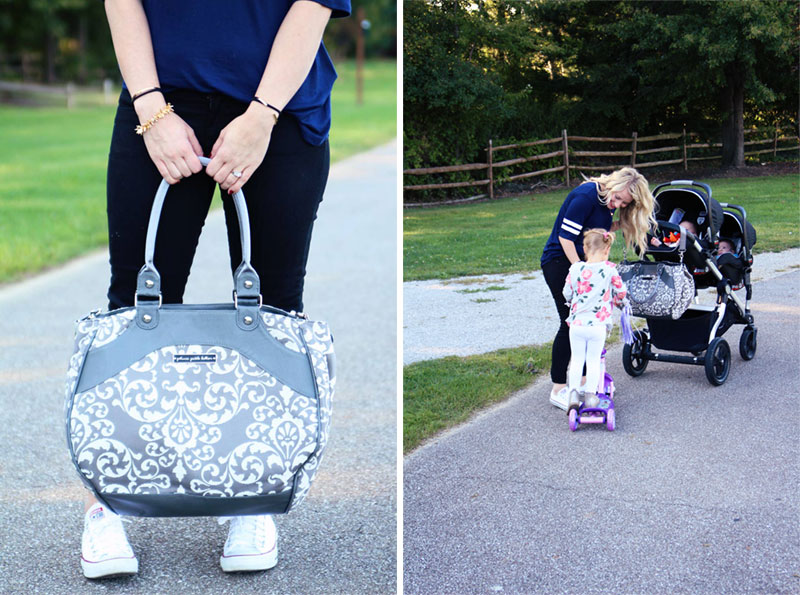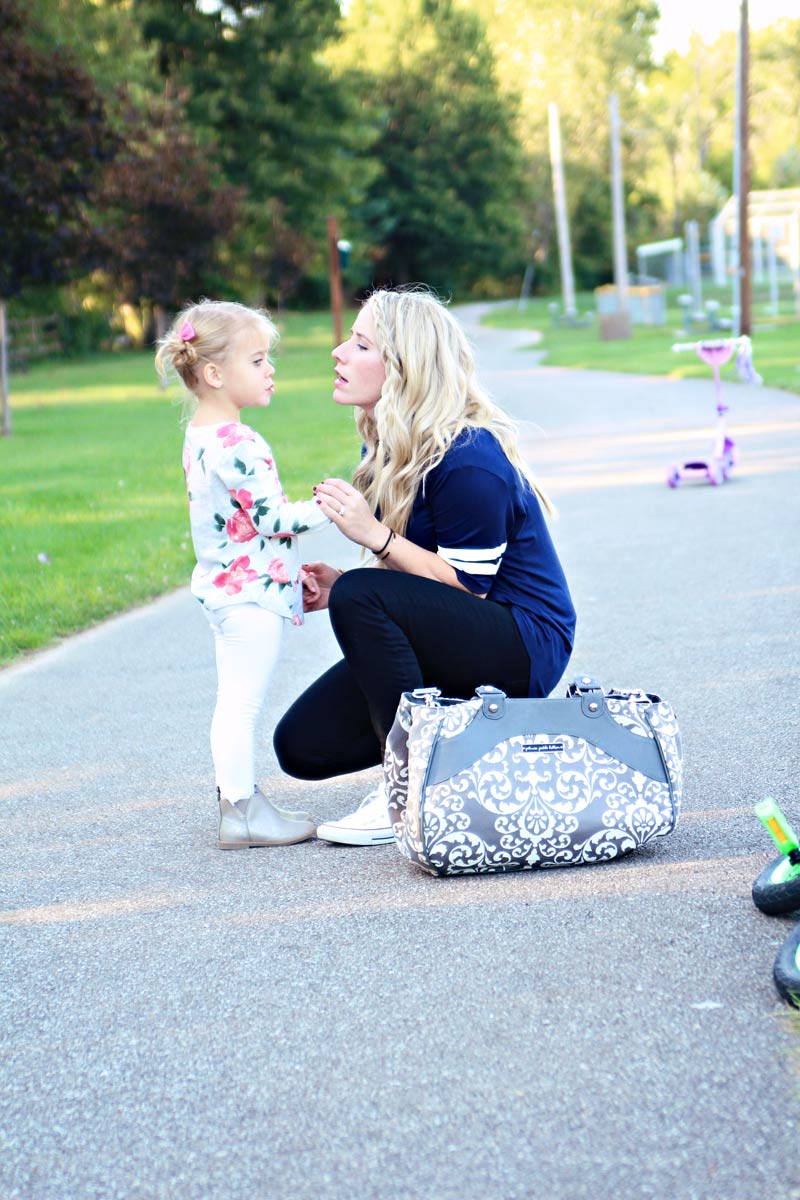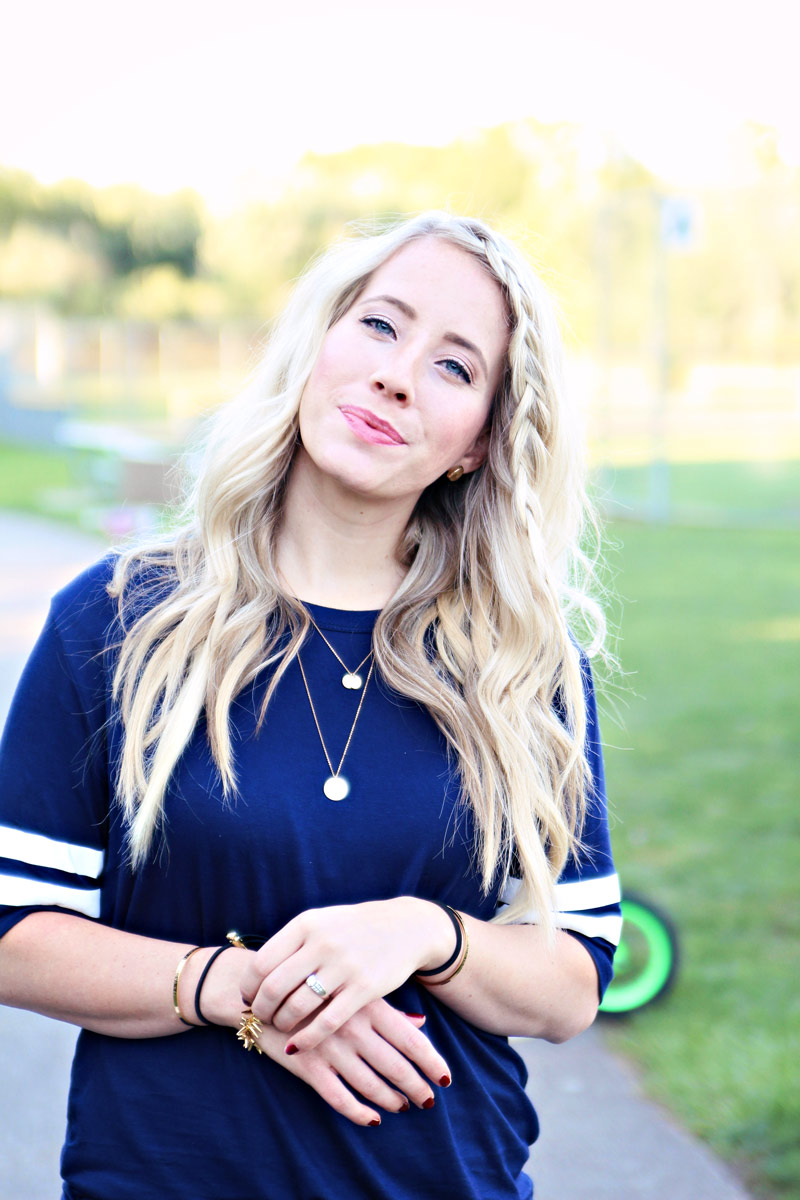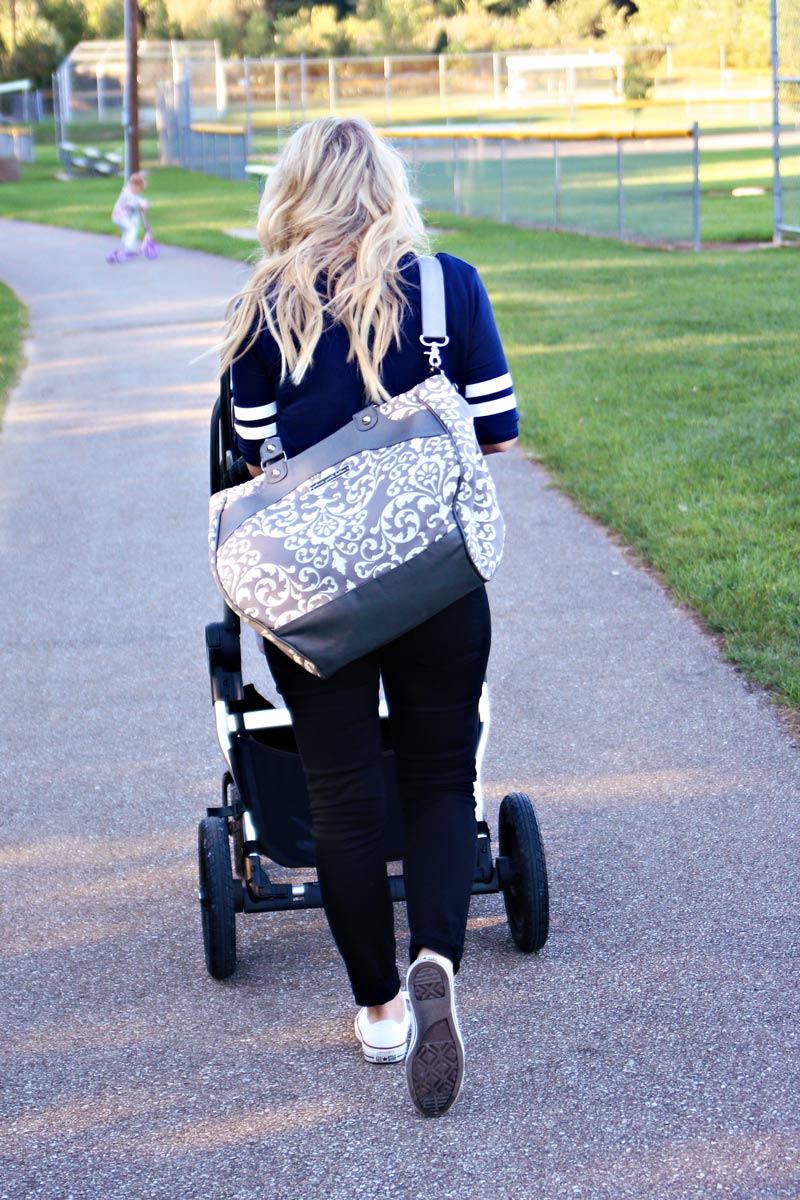 Diaper Bag: c/o Petunia Pickle Bottom Weekender | Stroller: City Select | Top: c/o Poppy and Dot |
Since the weather has cooled we've been taking evening walks to this cute little park near our home. Brian and Boston like to play catch and Savy is all over the swings. When you have four little kids, two of which are babies, it's hard to find a cute and functional diaper bag that will hold everything you need. If you follow me on snap chat (twistmepretty2) you've seen this bag, the Petunia Pickle Bottom Weekender, in action and can trust that when I tell you there's a pocket for everything… I mean it! I think that's what really separates this bag from other diapers bags is that it's just so easy to organize. There's nothing worse than having to stop and drop everything so you can shuffle through your bag to find the binki! When I'm headed out with all of the kids, we end up needing so much stuff!!! Extra clothes, wipes, diapers, creams, snacks, toys, bottles, formula, burp cloths, sippy cups, nursing cover, keys, wallet… I mean the list goes on and on and so the more pockets a diaper bag has the better! The weekender is very versatile too because you can snap the sides closed and make it a little more compact, or you can open the snaps up which obviously makes the bag more roomy. I love that this bag can also function as a weekend bag too, no one said it needed to have baby stuff in it!
I've had so many amazing diaper bags, let me know if you'd be interested in a video review of all of the ones I have and their features! When picking out a bag I think you've really got to decide what you need it for. Do you really only use a diaper bag when you're headed to the zoo? Or are you the type of mom that likes to be prepared when you're headed to the grocery store. … which with four small kids is almost worse than the zoo haha! Before the twins were born I had nearly phased out of a diaper bag, my kids just didn't need much. But now with twice the baby stuff and still needing a little bit of space for the big kids and my own personal things like my wallet, keys and sunglasses, I've just found that it's much easier to have a really and organized large bag than to squeeze into a smaller one. What's your favorite diaper bag? What are somethings you look for in a diaper bag? If you have twins or a bunch of little ones who still need a lot of things when you go out, I 100% recommend this weekender bag. You won't regret it!