Packing your bags for a trip and not forgetting anything is a difficult task for anyone. Add in a couple toddlers and baby twins and you've got yourself a nice little challenge!! I've partnered with Johnson and Johnson's today because they make traveling easier by providing products that work for both baby and mom. Just because a product is labeled "baby" doesn't mean it isn't a mean little multi-tasker that won't work overtime for you. So when you're traveling, ditch the extra product and go ahead and steal a couple from baby. Below I've listed my favorite products to steal and how you can use them.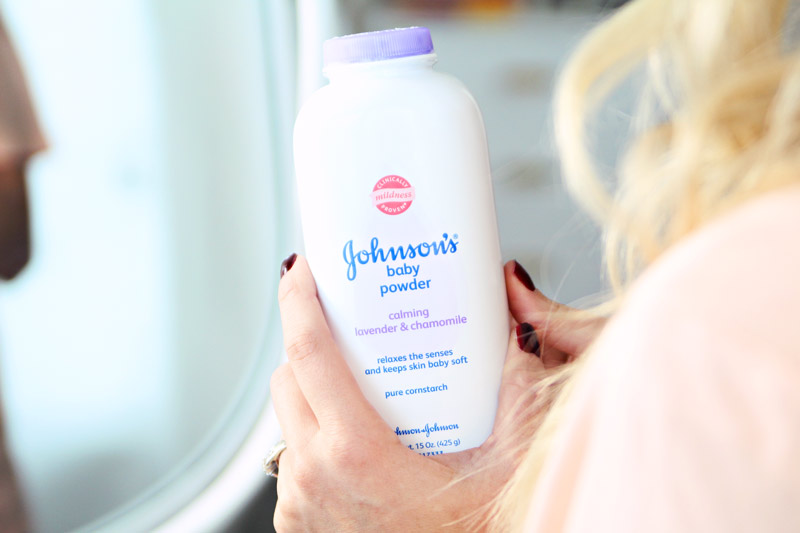 1) Johnson's Baby Powder: This stuff has so many uses it's ridiculous. Not only will it freshen up your baby's cute little bum but it works miracles with sand. Take this stuff to the beach and use it to help clean up the sand that inevitably gets everywhere when you have kids. Baby Powder also works incredibly well as a dry shampoo so ditch the extra product when traveling and just steal some from your little one. You can also use baby powder to untangle a knotted necklace, cool your sheets in the hot summer months and get rid of oil splatters on your clothes by applying baby powder to both sides of the fabric. OH! And let's not forget, it will freshen up stinky 5 year old shoes! And if you're driving in the car for an extended period of time that pretty much counts as a must have product!
2) Johnson's Baby Oil: Baby oil is a magnificent makeup remover! It's also great post-shave, and when you're headed to the beach who doesn't want their skin to glisten ever so subtly?! Aside from moisturizing your baby's cradle cap it also works well on your toddler to hold her wispys in place.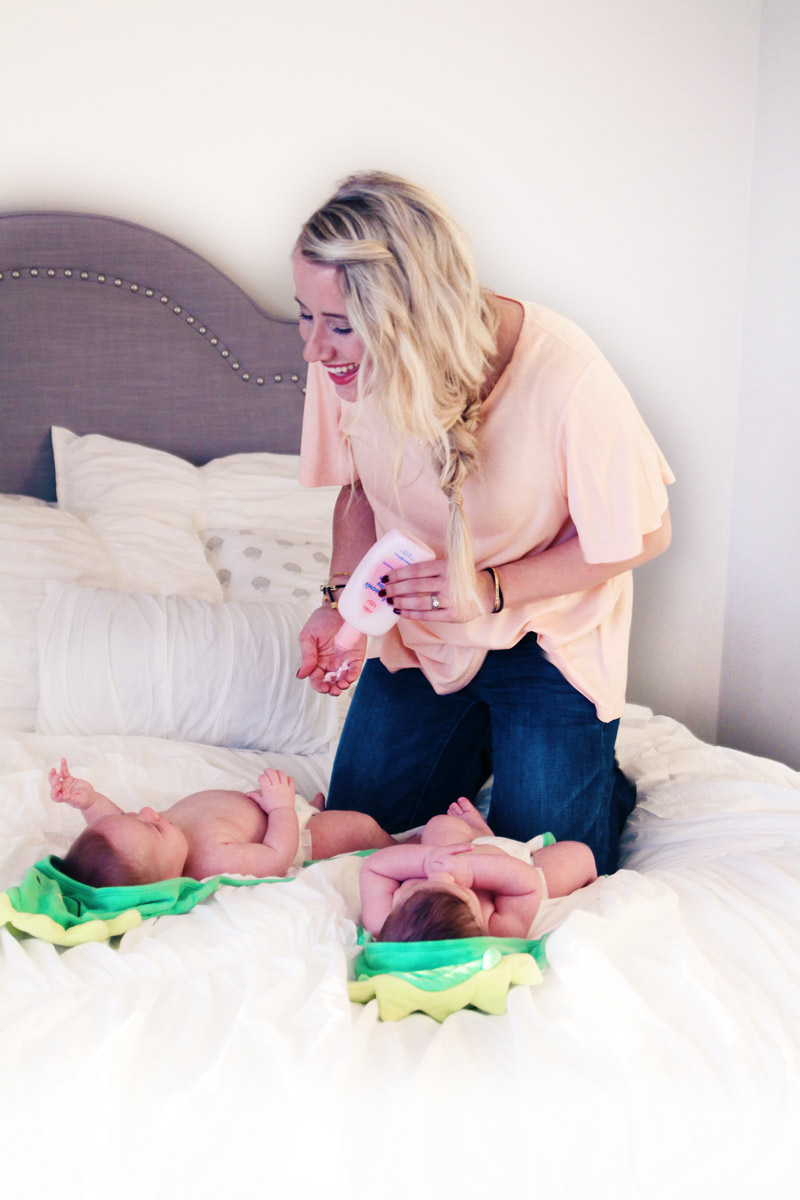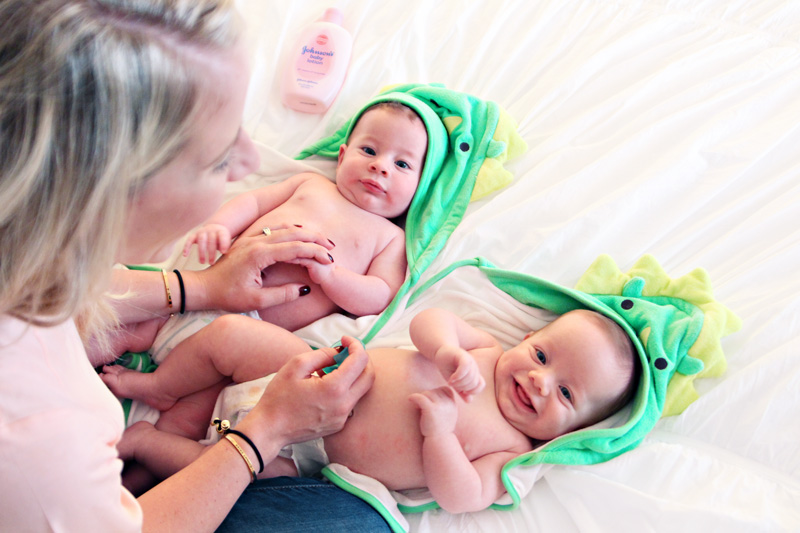 3) Johnson's Baby Lotions: Let's be honest, when your baby grew up you'd sneak to the bathroom and use her baby lotion just to have some of those memories come rushing back. Oh… that was just me? … Awkward! Johnson and Johnson's baby lotion is just one of those smells for me that is baby. I love lathering my boys in the stuff and oh the memories we make after bathtime. When you're traveling, there's no sense in bringing your own moisturizer — just steal it from your baby. Baby lotion also works great to condition scuffed or worn leather. So if you're ever in a pinch, give some baby lotion a try!
___
Note: When I was approached by Johnson's for this campaign my very first question was about the ingredients in their products. They referred me to a lot of literature which you can read here and here about how they've re-formulated and re-branded in order to make every mom feel safe in using their products on their children. I don't ever put my name on something I don't believe in and love. Even though I do like to use other organic products, and I still love my biossance like CRAZY, I still use Johnson's products on the kids. We pretty much have a bottle of baby lotion in every room in the house and sometimes it's just easier and more convenient. But I'm a woman of many products and you'll often find me using many different things on myself and my kids!
This post was written in collaboration with Johnson and Johnson's but as always, all opinions express are my own.