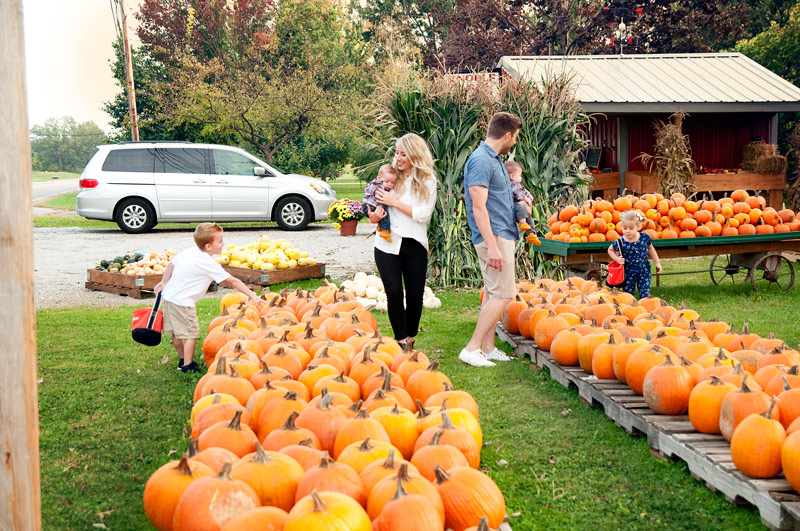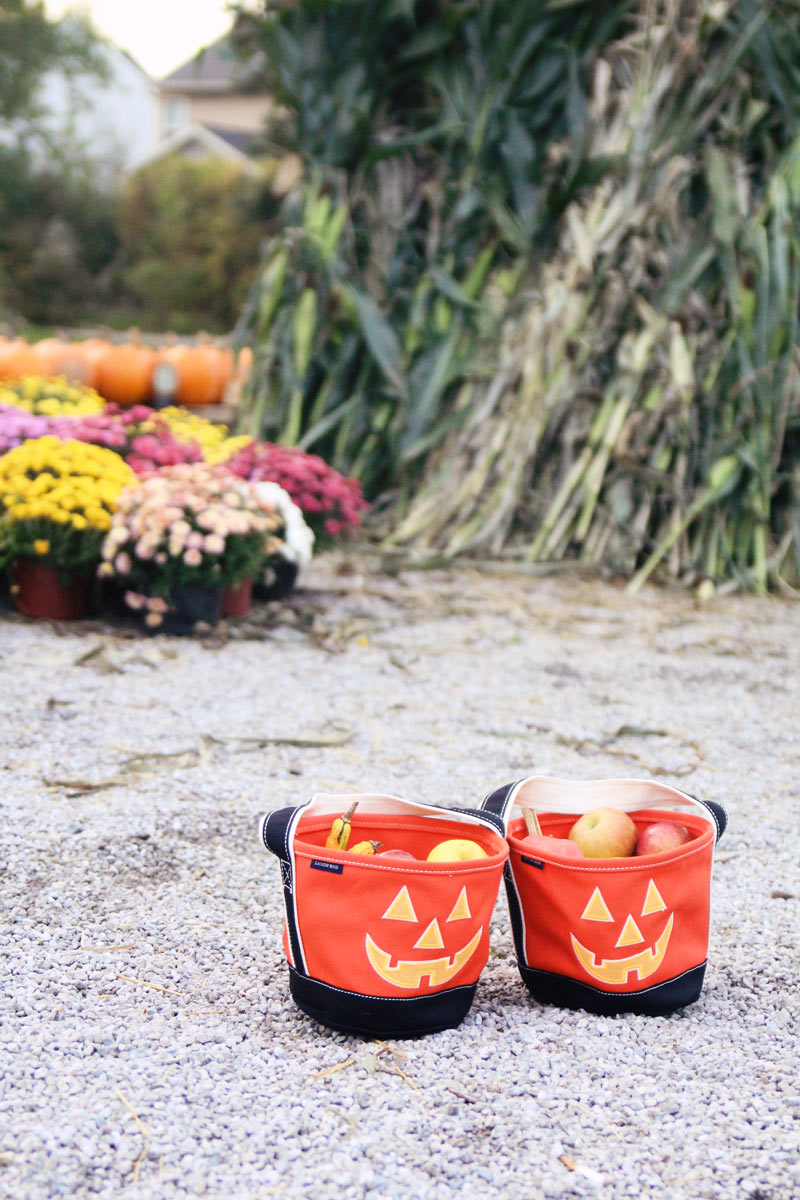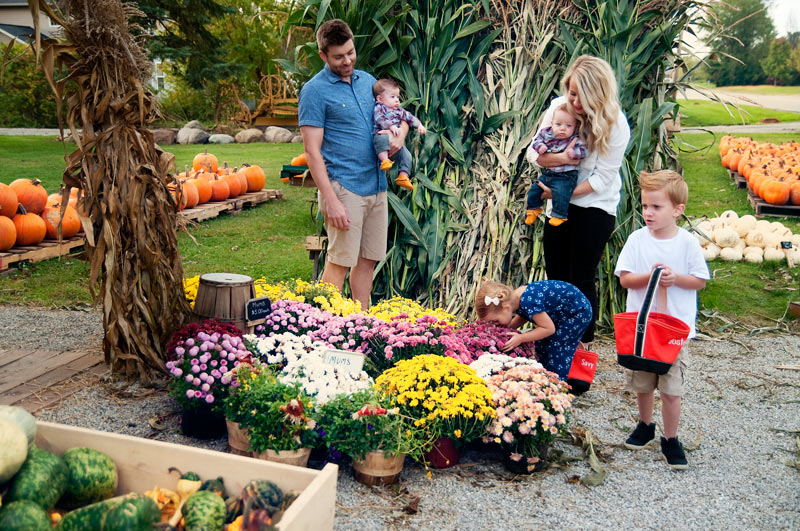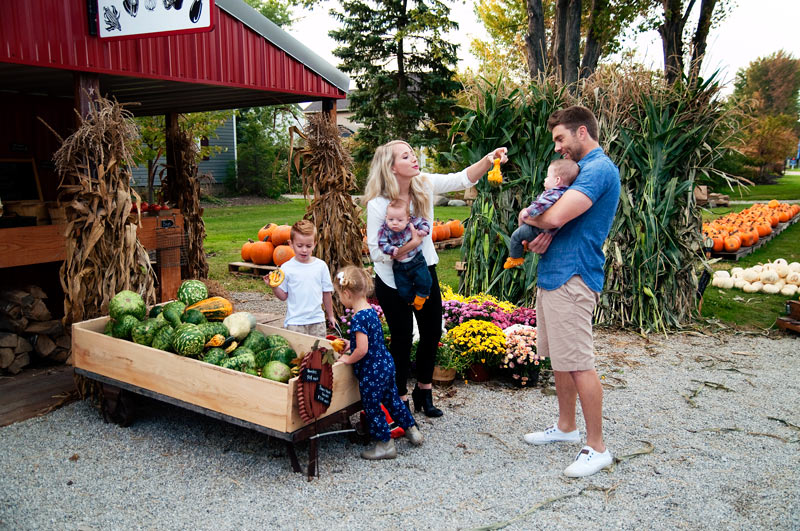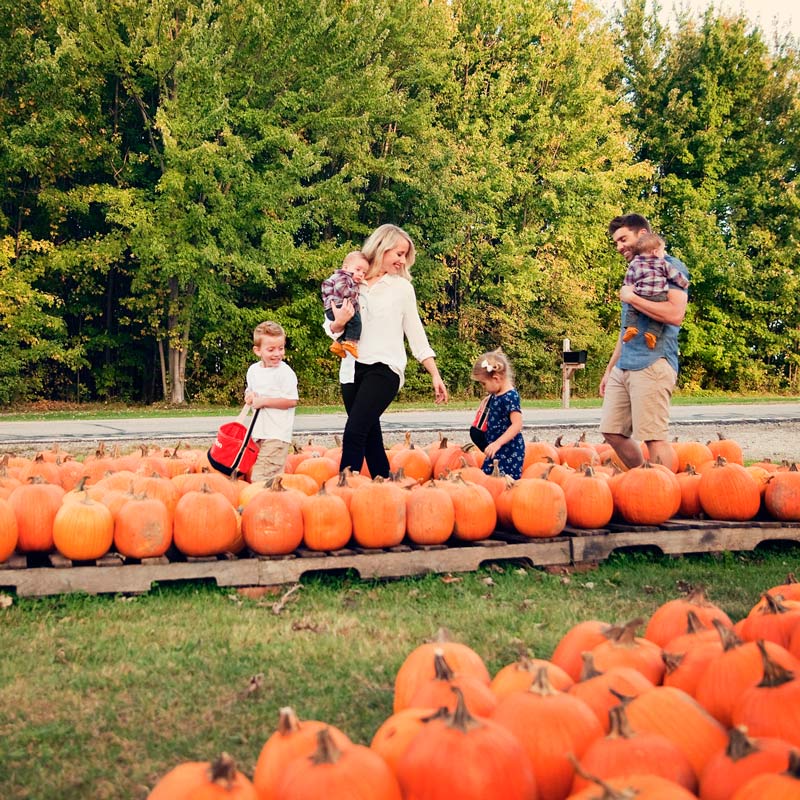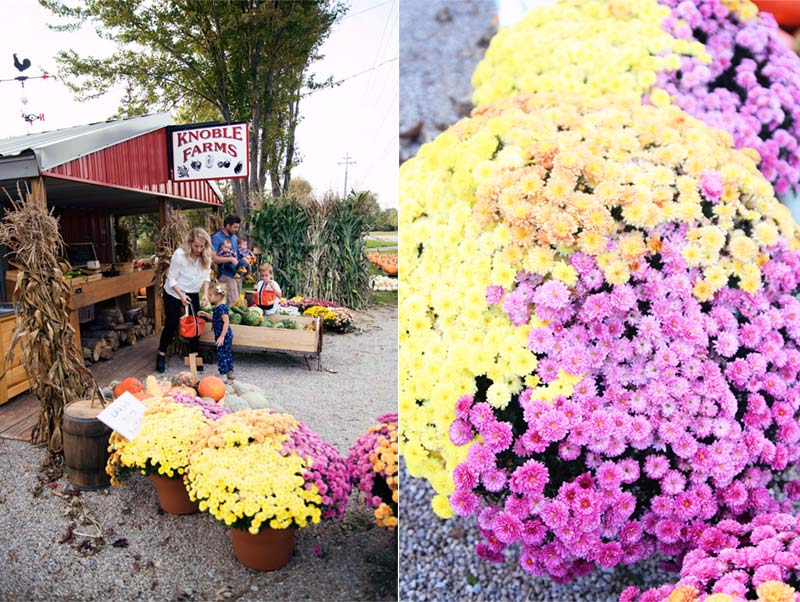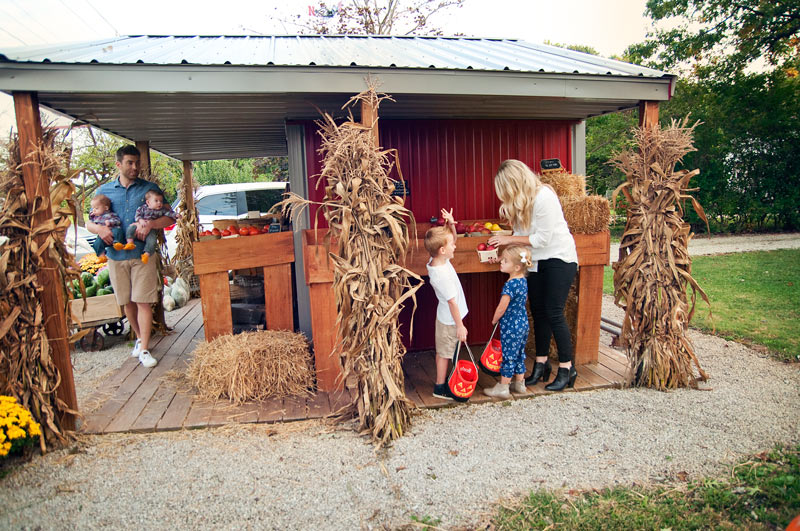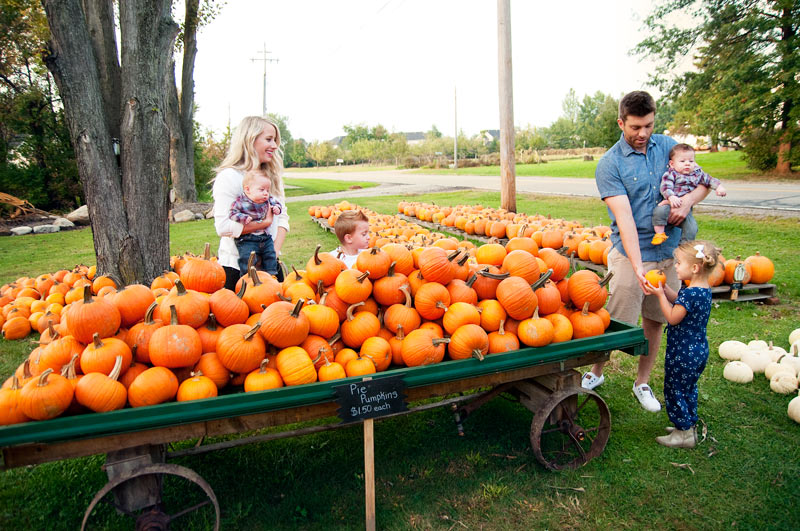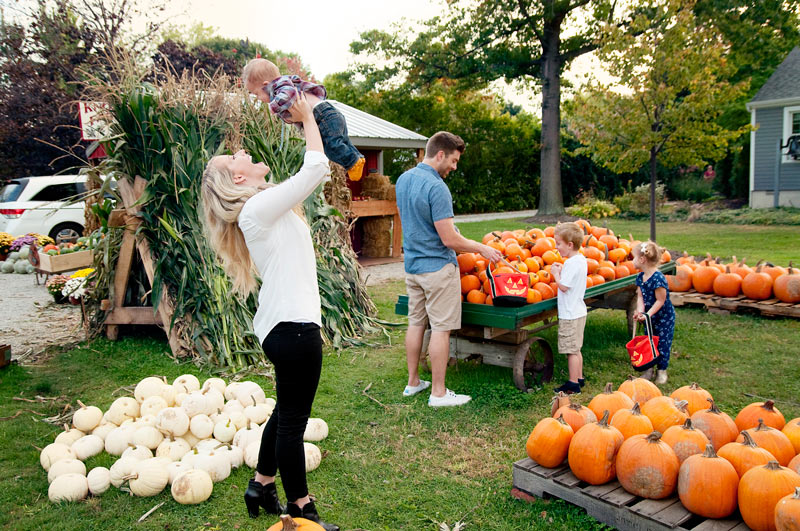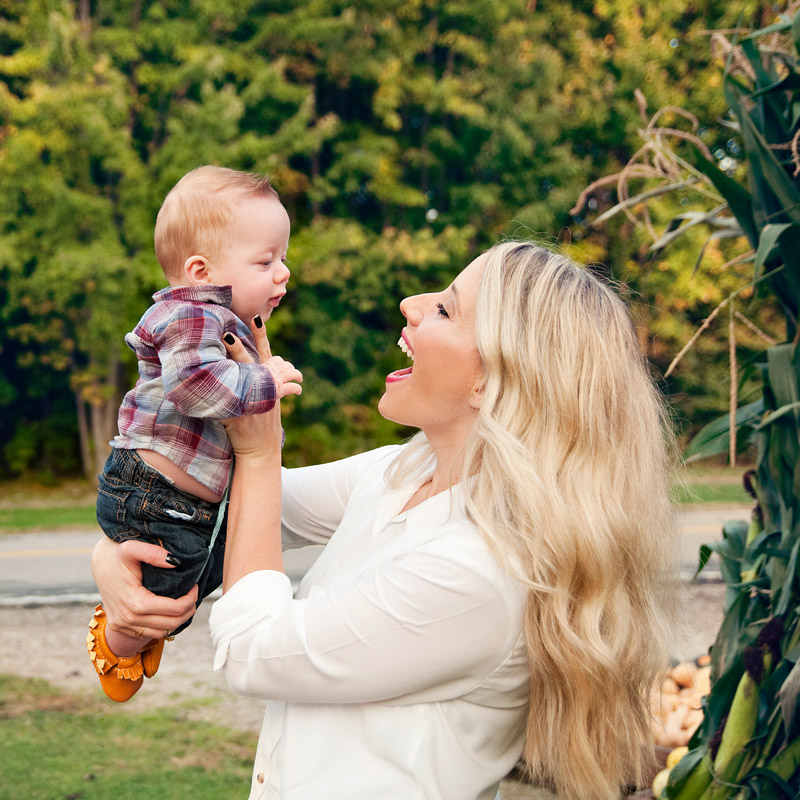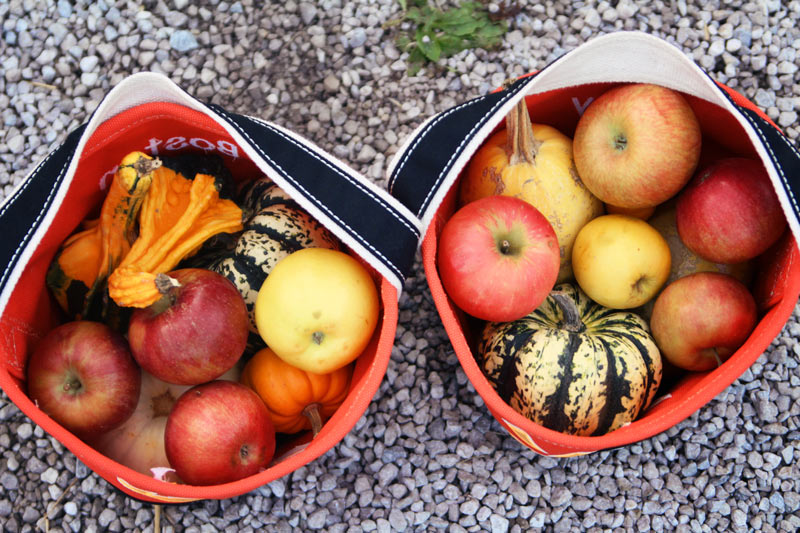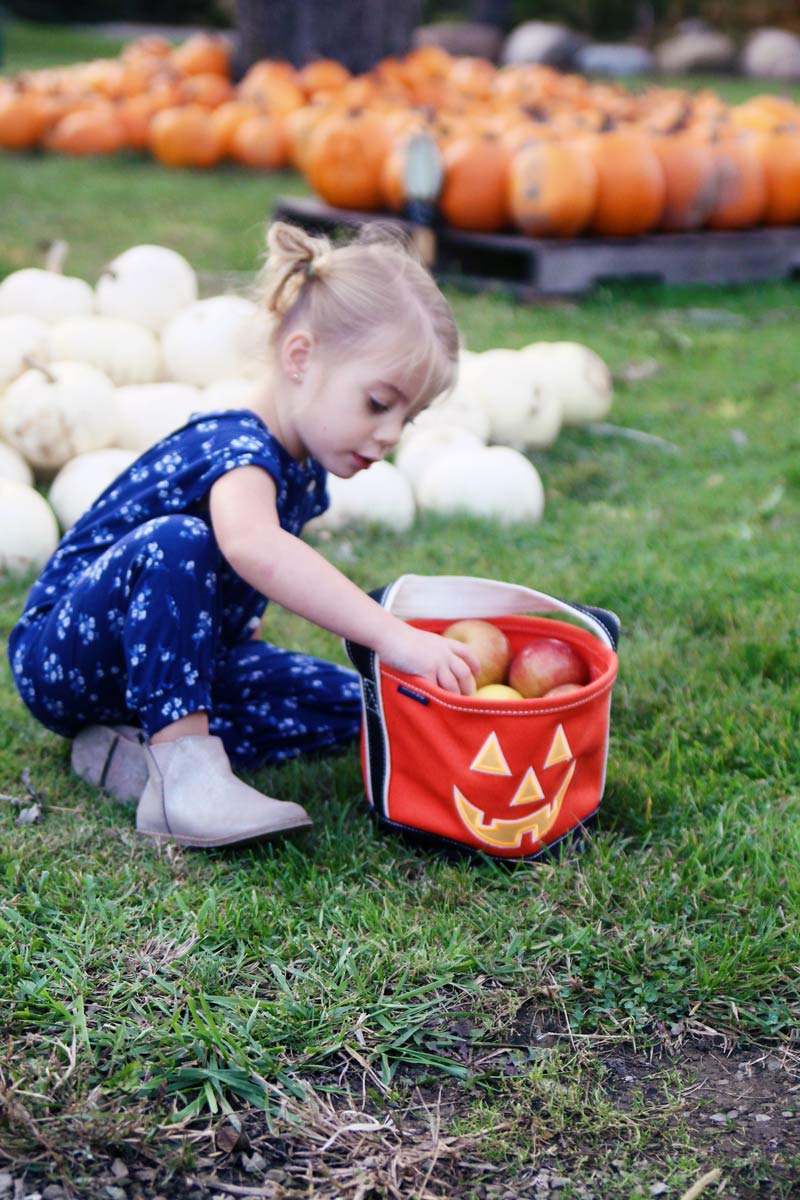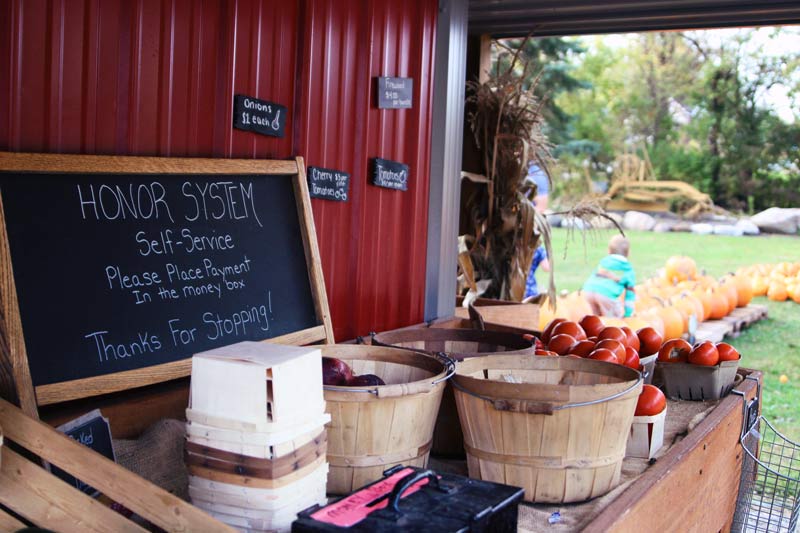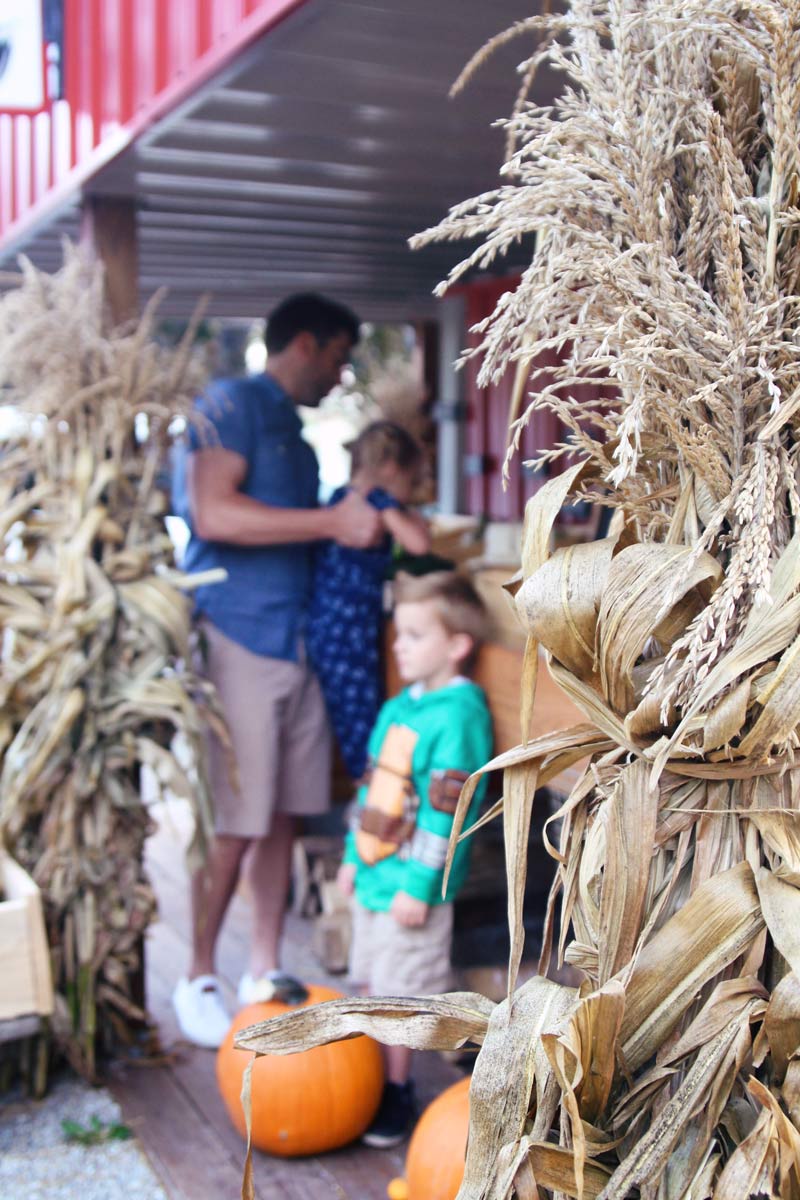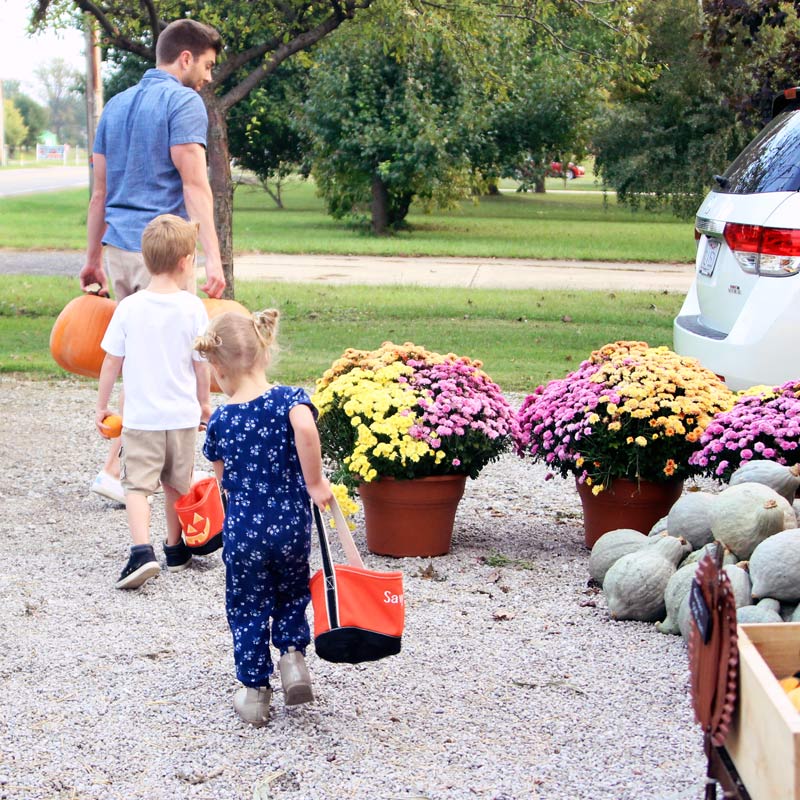 Photography: Lauren K Photography – Avon, Ohio
We discovered the sweetest little farm near our home shortly after moving to Ohio last fall. Shopping for pumpkins and produce there has quickly become one of our favorite fall traditions! The kids are always so excited to get out their Halloween Totes we bought them a couple years ago from Lands' End and the rule is they can buy whatever they can squeeze into the bag! They always feel so special and big because they can pretty much shop all on our own and it's hilarious watching Savy try to fit a man sized pumpkin in her tote! We got their names embroidered on them, they double as their trick-or-treating bag annnnd they glow in the dark… to say my kids are obsessed with them would be an understatement! The farm is self-service and they have the cutest chalk board sign that says "Honor System" and it always provides a spontaneous lesson on integrity. Boston thinks it's so cool that the farmer trusts him to pay for what he takes. Their are prices tags on all the different things you can buy and we make Boston add it all up and give us a total and then mischievous little Savy gets to pay. After our trip to the farm I end up decorating the porch with mums and corn stalks while the kids carve their pumpkins with Dad. Being away from family at this time of year is really challenging — we miss the company of family and close friends. Because of this, Brian and I have made a really big effort to create our own family traditions, something that the kids can look forward to each season. I'm sure it'll be chaos next year with two one year olds running around, but it'll be totally worth it!
I can't give you the most charming little farm ever, but if you're interested in the Lands' End Jack-O-Lantern tote bags, they're on clearance right now for $15! They're super sturdy and it's just one of those fun things we look forward to pulling out every year! Do you guys have any fall traditions you look forward to? I'd love to hear what you guys do!!
**This post was sponsored by Lands' End but like always, the opinions are my own and we genuinely love and use our bags!