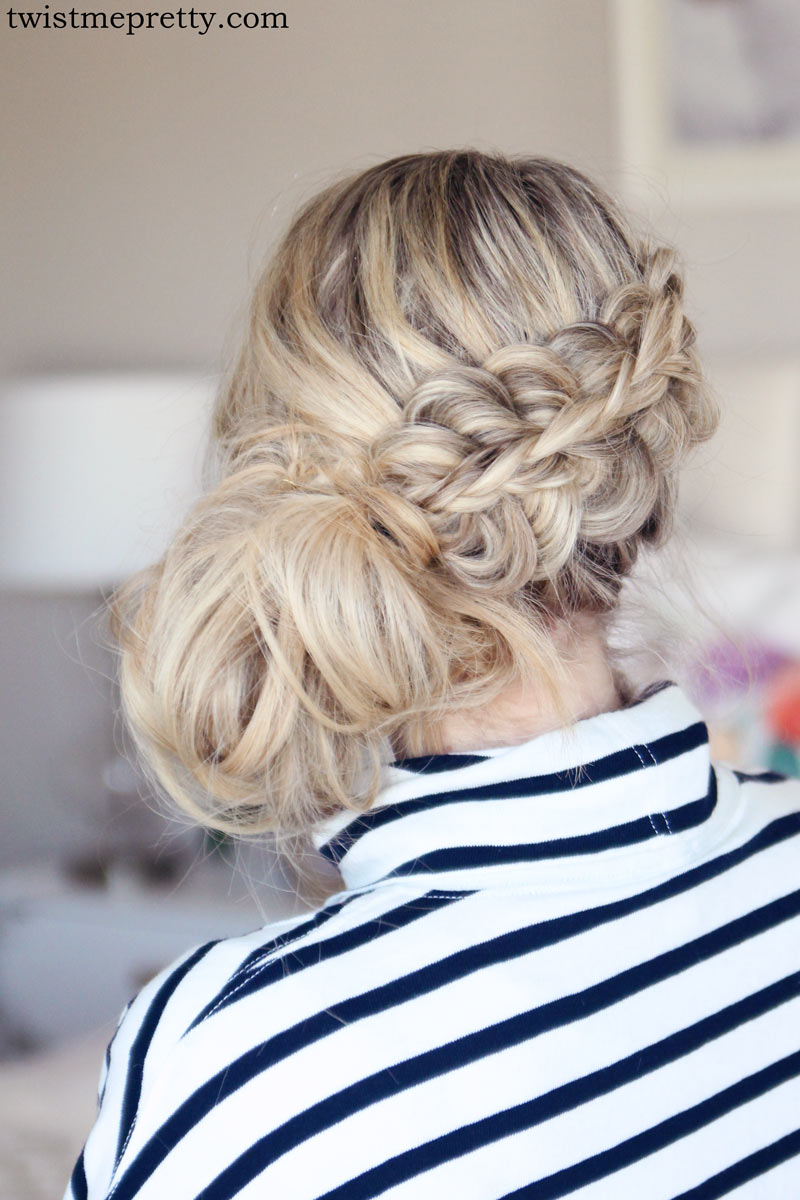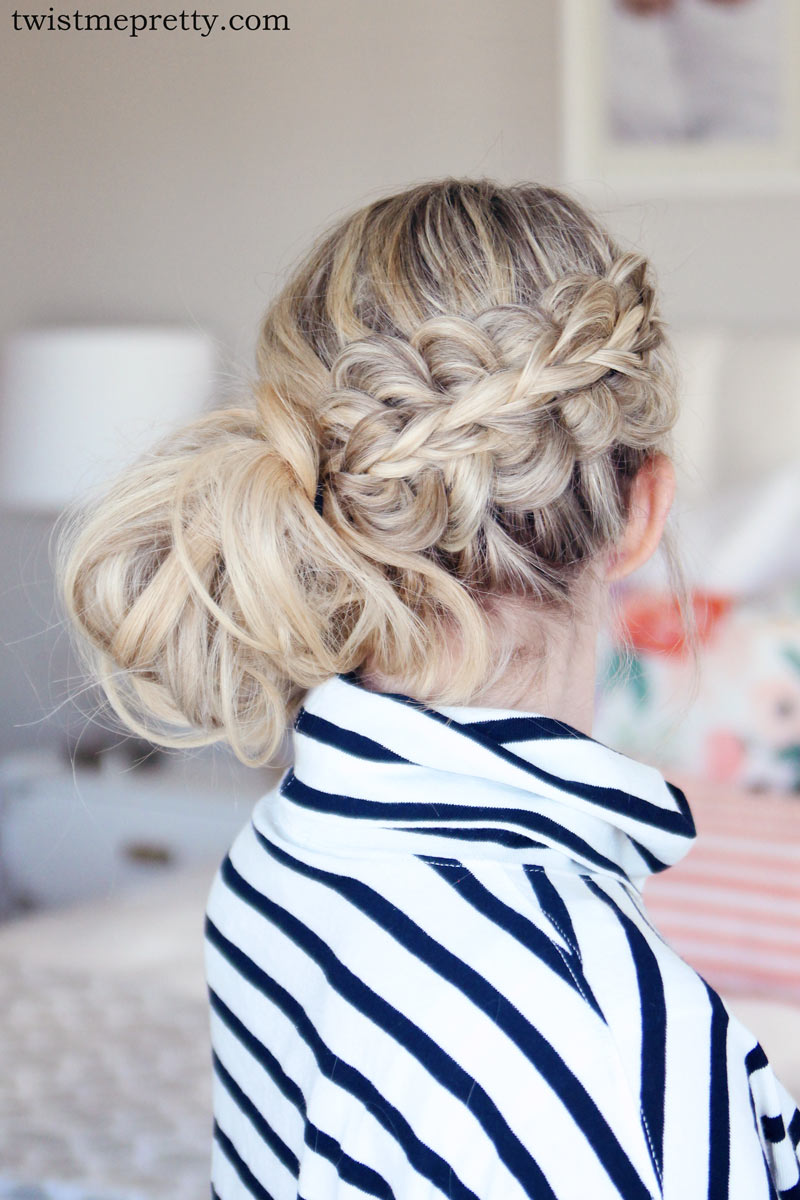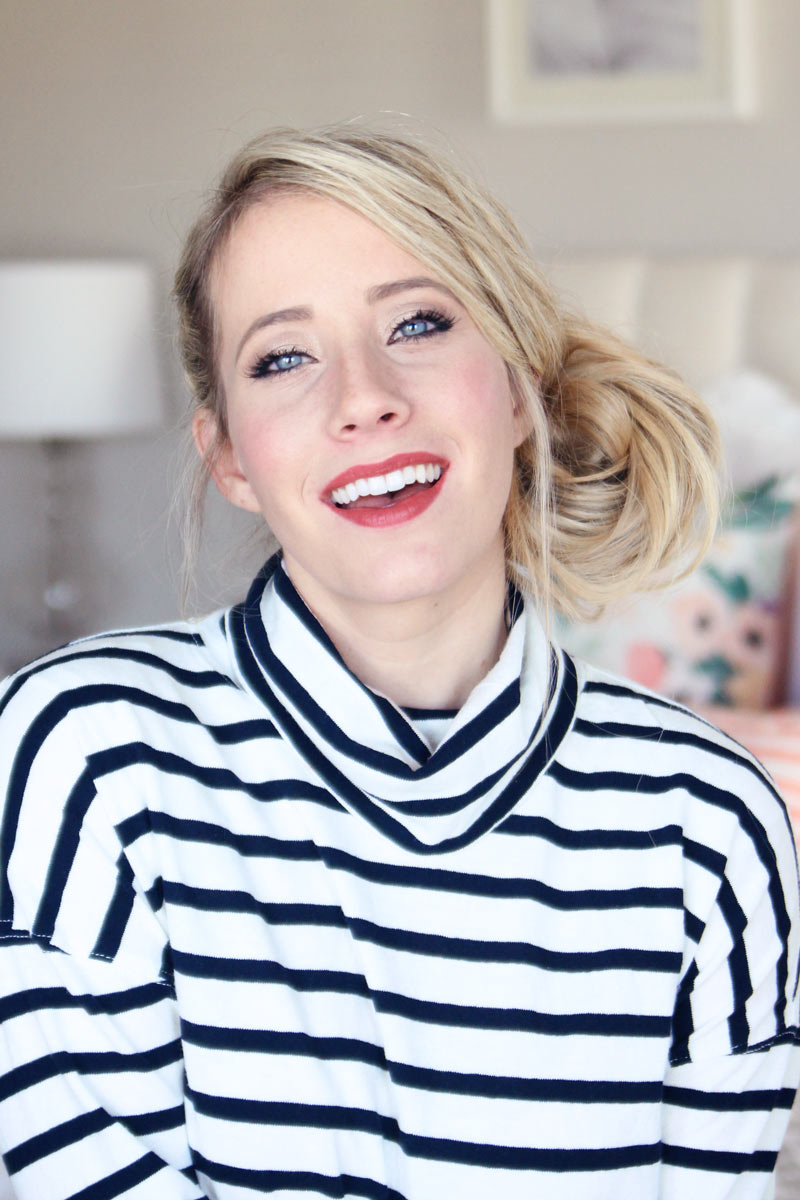 Top: Jcrew Factory (on sale!! runs a little large so order a size down if inbetween sizes) | Lipstick: Lolita
I love love LOVE this hairstyle!!! It's perfect for everything… makes a great dance/wedding updo, it makes a pretty hairstyle for athletes or gymnasts (with a tighter bun of course), a great holiday party style and it's also great for the busy mom. Let me know what you think! This isn't your regular stacked braid tutorial, there's a little pull-through action going on and while it might be a tiny bit confusing at first give it a chance. It's not that hard once you understand the steps and get into the rhythm of it!
Continue reading….
If you're having a difficult time seeing what I'm doing, make sure to check out Chikas chic's tutorial. The mom is doing it on her daughters hair and it might make a little more sense to you! Then circle back around to my tutorial and hopefully the lightbulb will go when you attempt it on yourself again! This really is an easy braid once you understand the steps!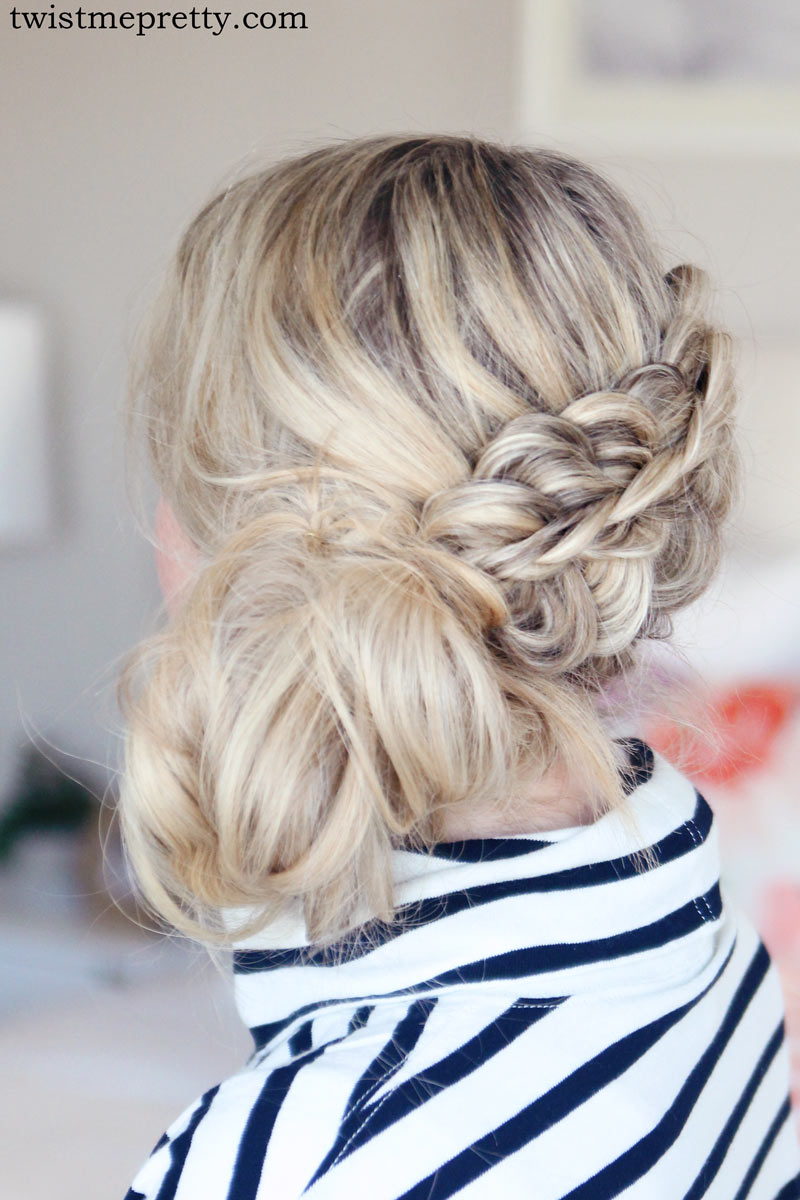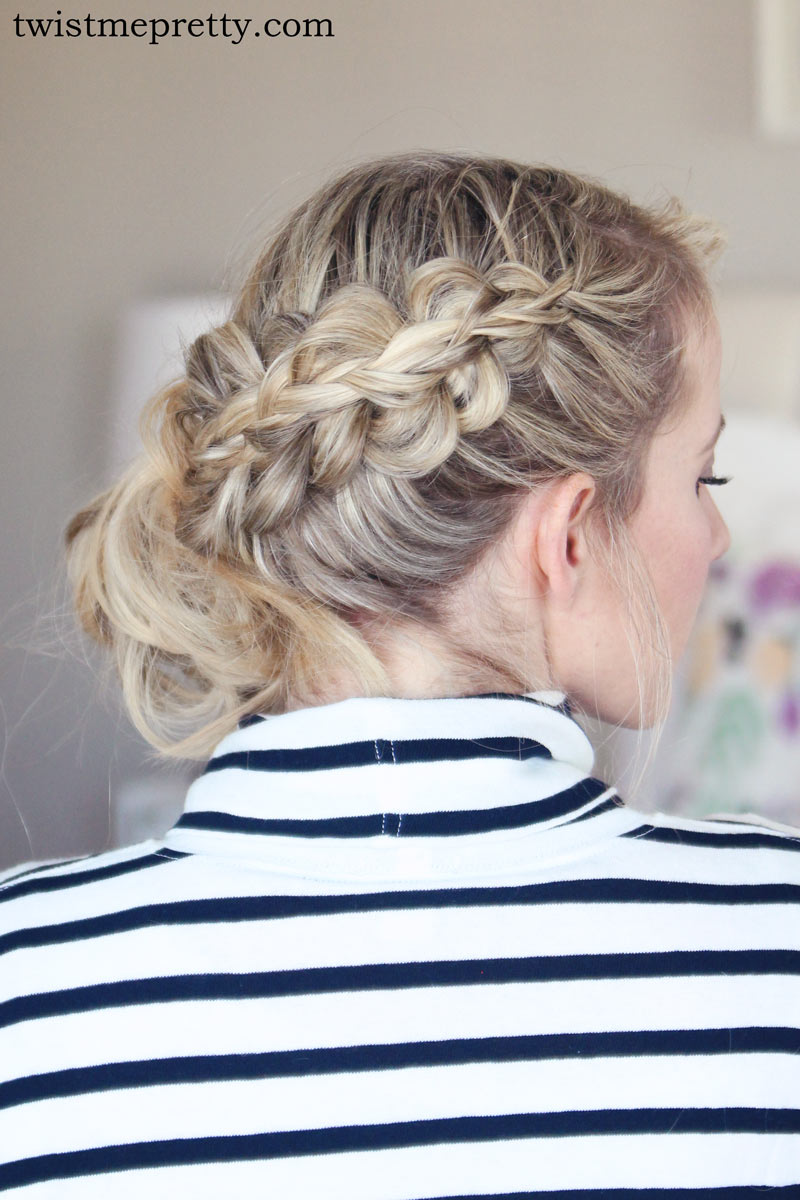 Video Tutorial (please subscribe!!!) Also if this doesn't work right away it's because I had to re-upload… the last part of the video was missing. I'm going to bed but as soon as it's ready to view you'll be able to see it below! MUAH

Pinnable image if you're interested!