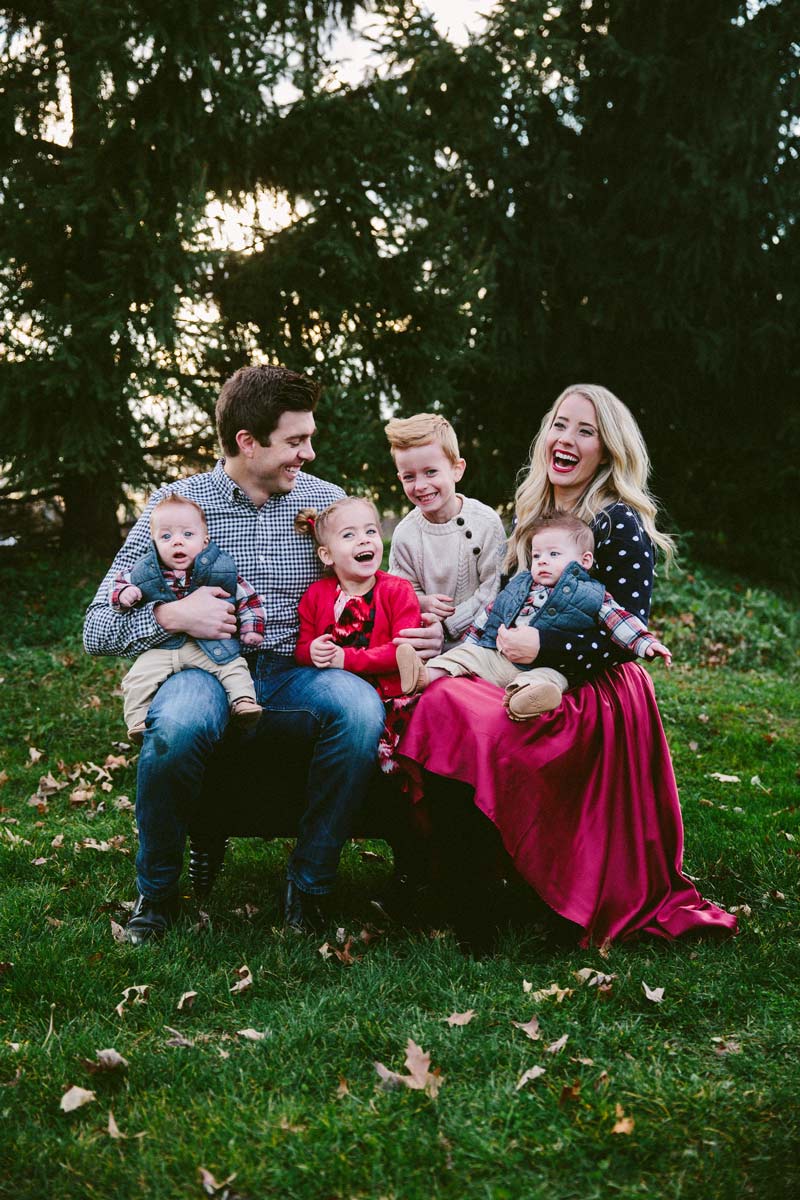 One of our favorite traditions during the holidays is to send and receive family Christmas cards. Since Boston was a baby we've been saving our holiday cards in a special photo album we pull out at Christmas time. The kids love adding our new card to the book and it's always so fun to thumb through years past… to remember how little the kids were, what they were like, how it was with just one baby or two. Going through our holiday cards has been such a meaningful family tradition for us and something we look forward to every year. This year will definitely be one for the books… we doubled our litter and welcomed two new babies into our family!! I think the twins' Christmas card debut was pretty successful don't you? I can't wait to look back on this year and remember how sweet it was watching our four kids become best friends.
I designed our cards this year using Shutterfly and I felt like I was able to quickly create something personal and meaningful for our family. The foil-stamped cards are beautiful and you can upgrade to a pearl shimmer card stock which is gorgeous. It just gives the cards a little extra glow!
To see the rest of the photos and a few tips on choosing the best holiday card >>>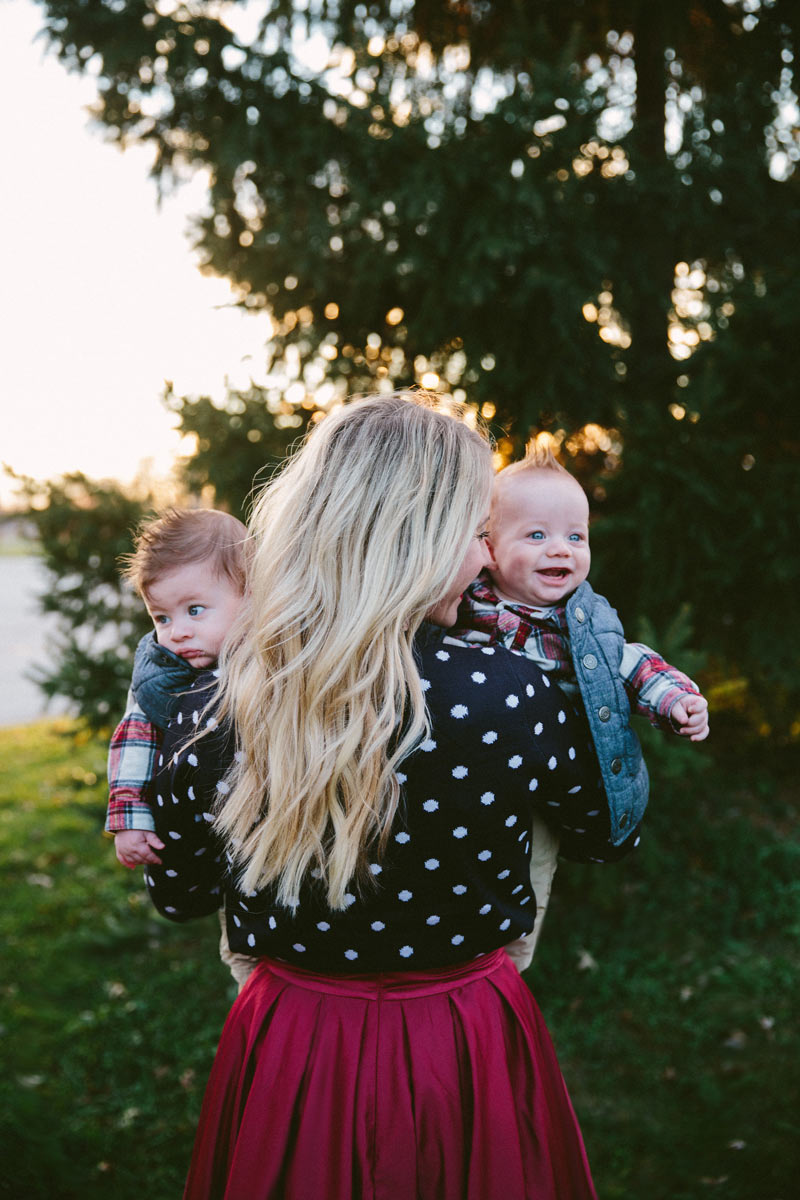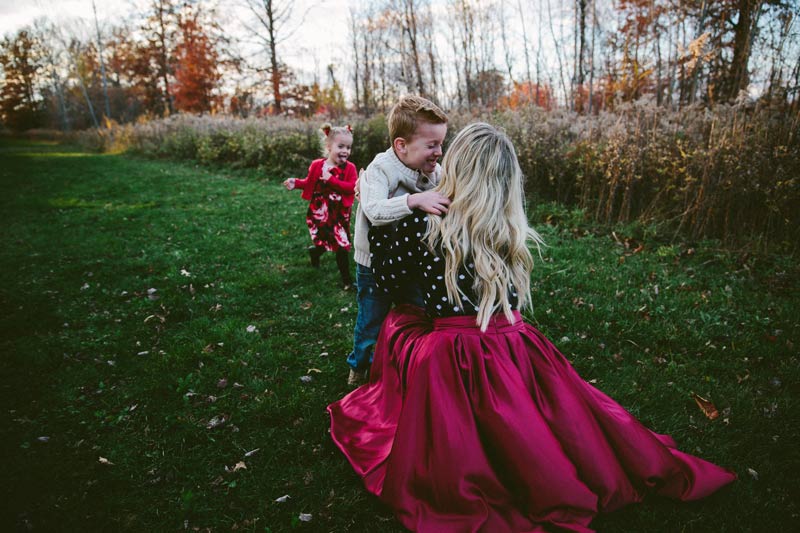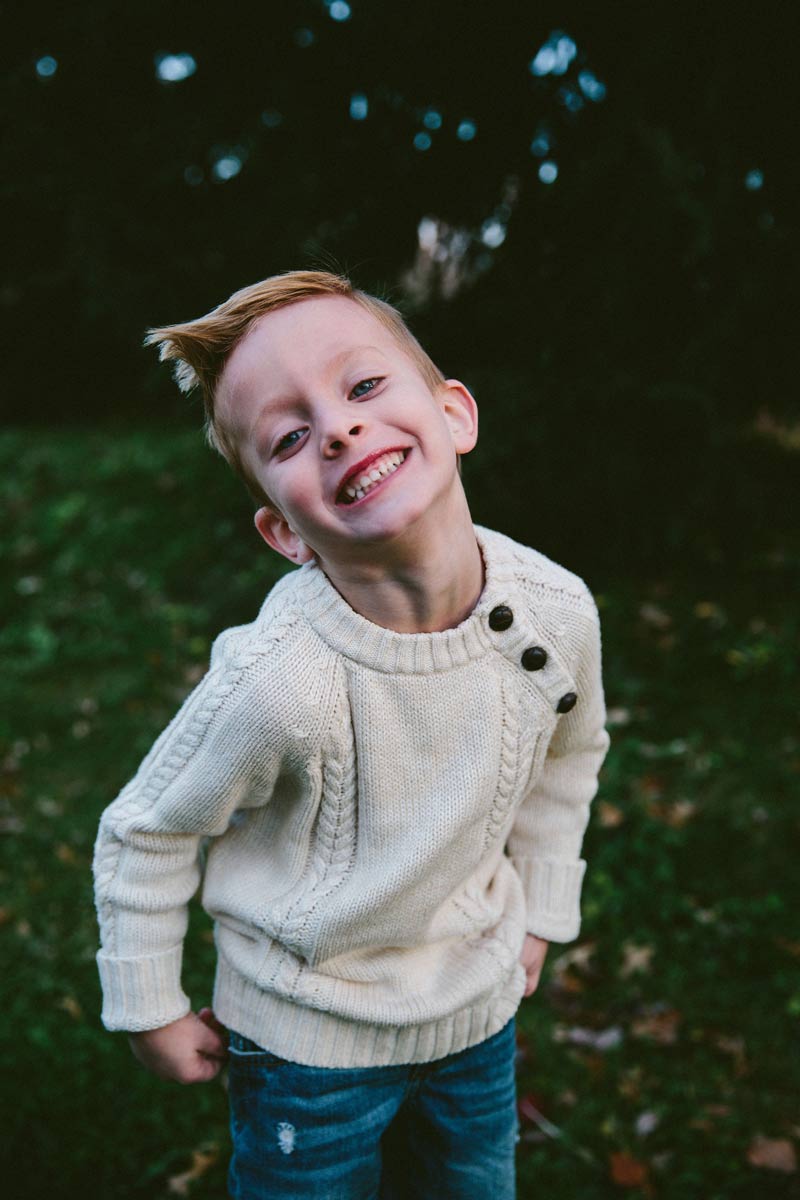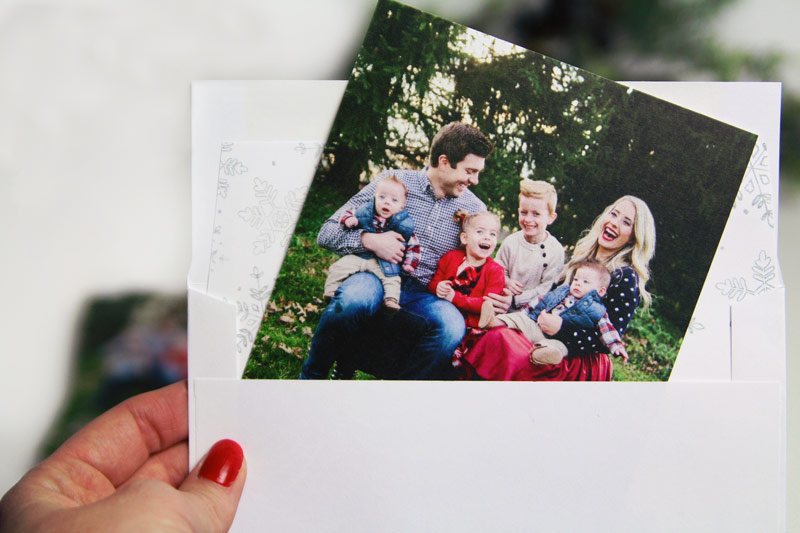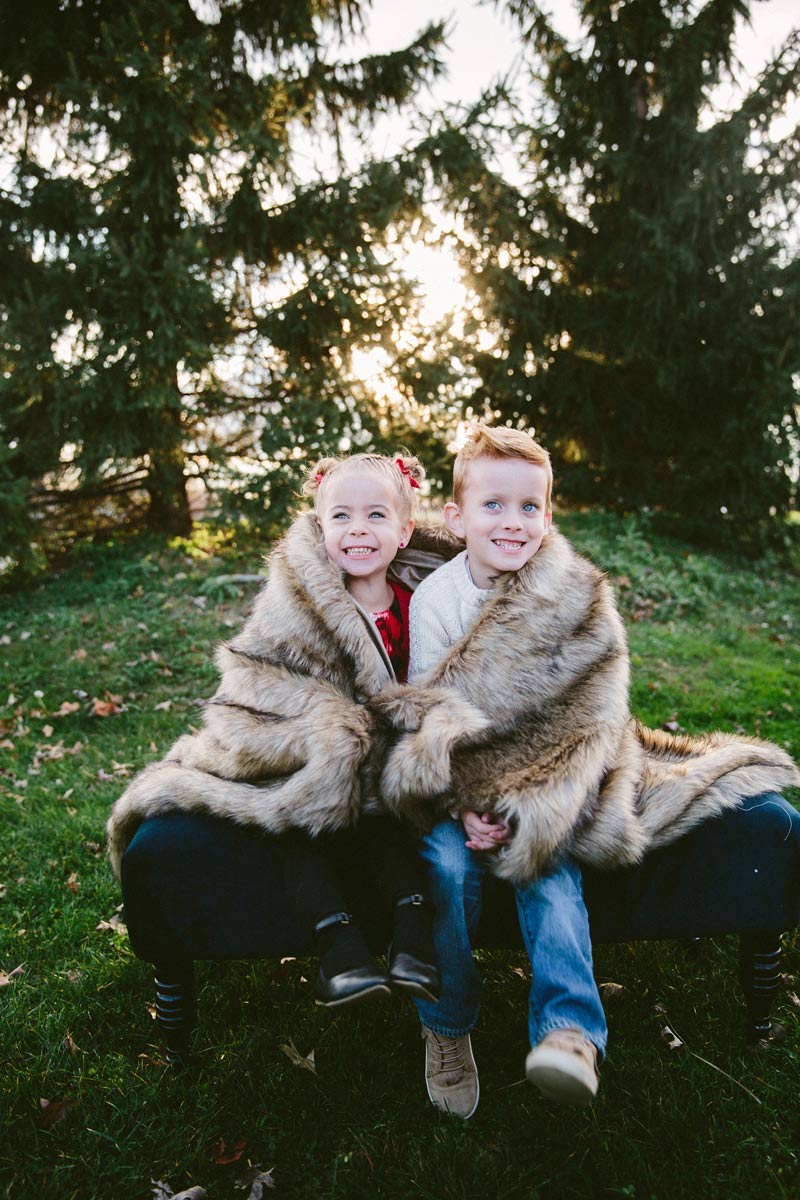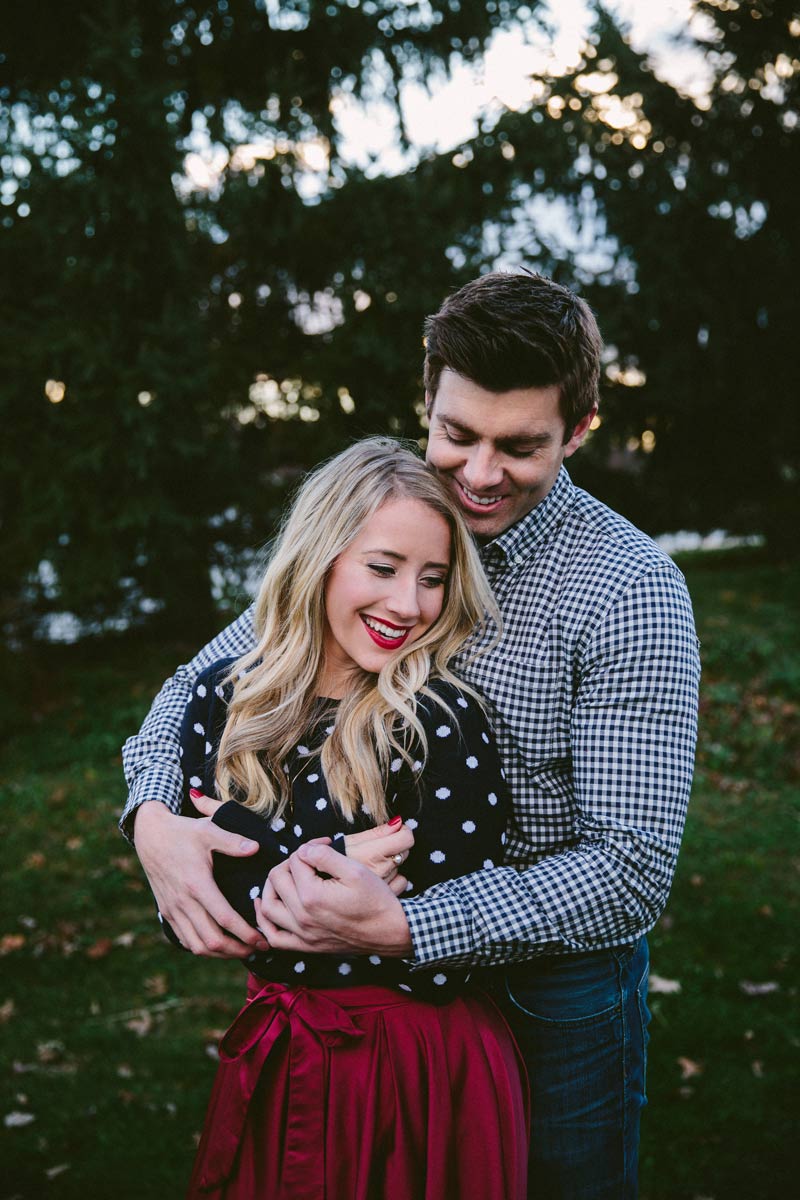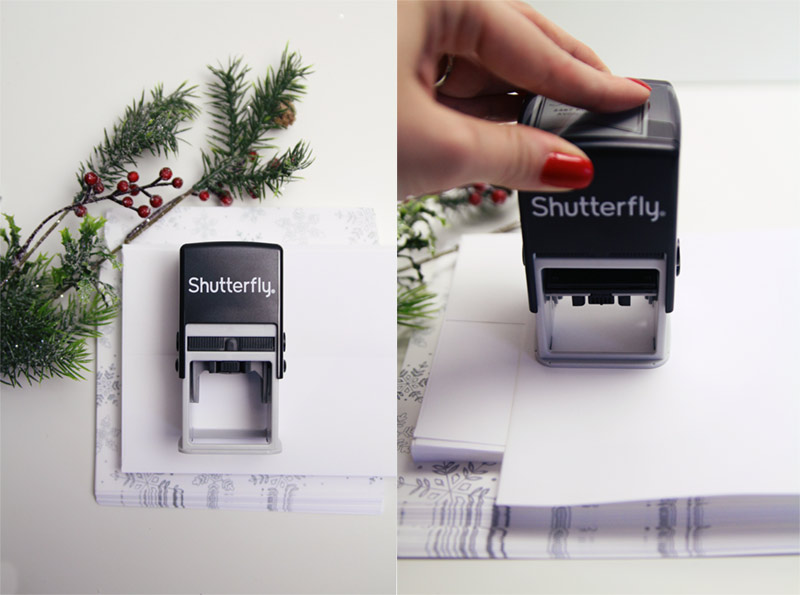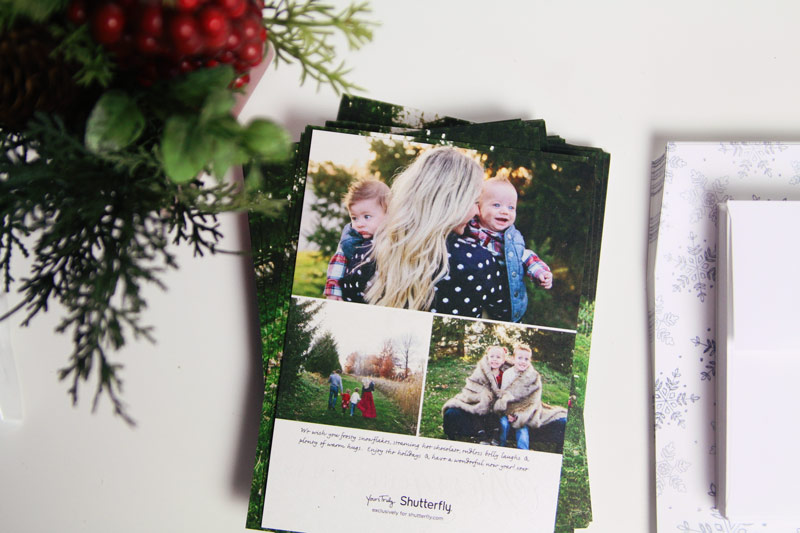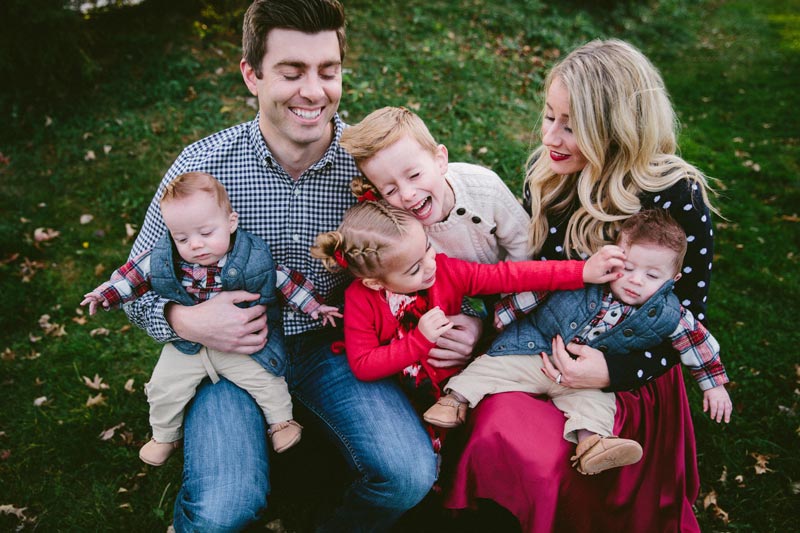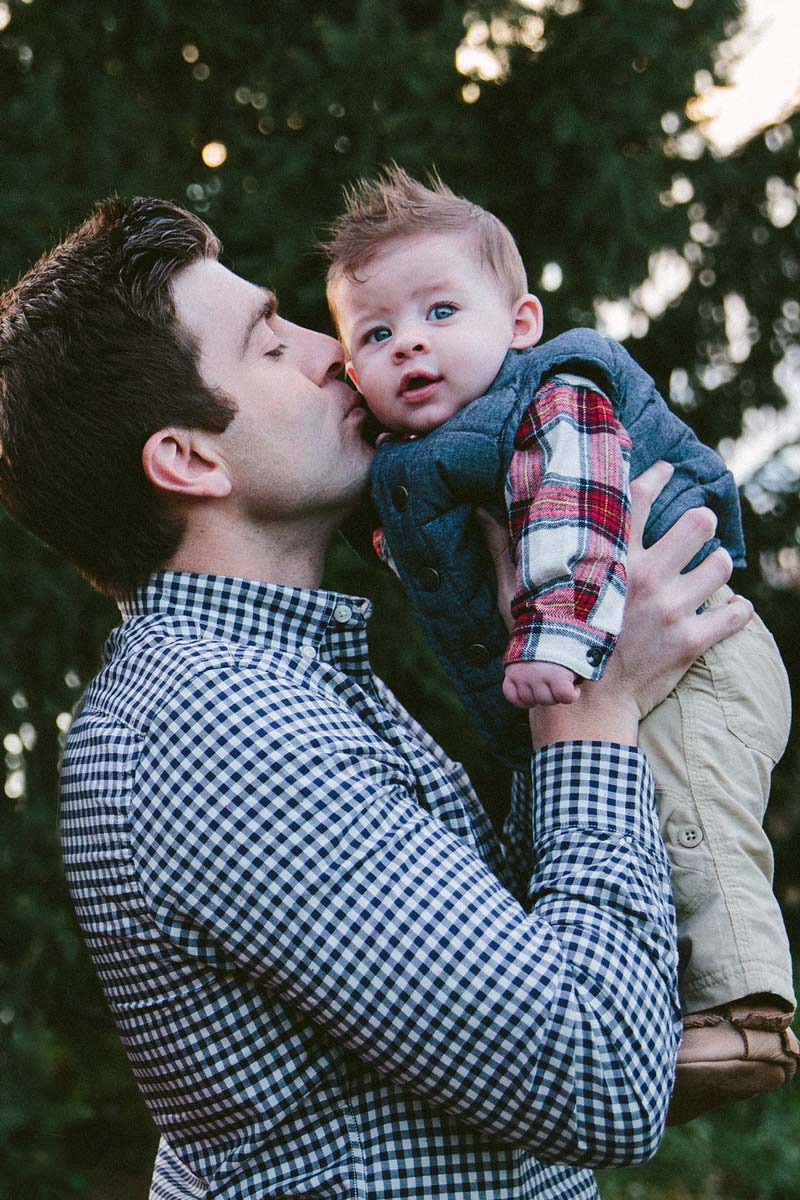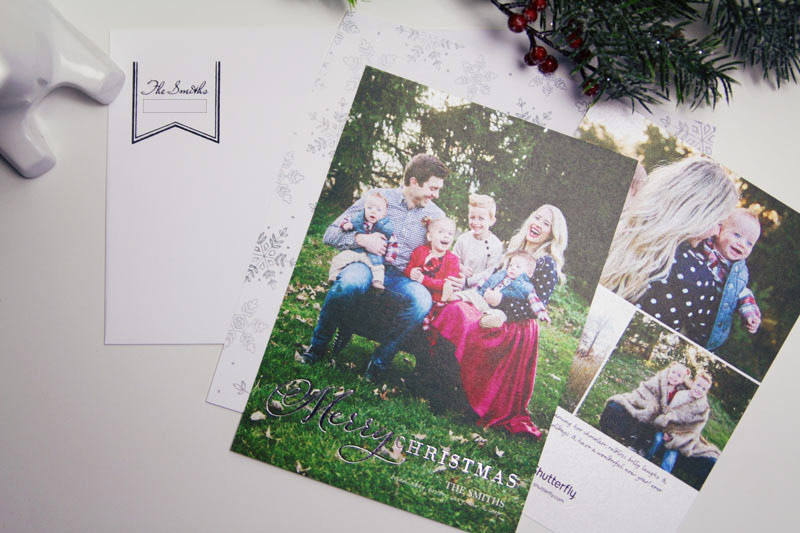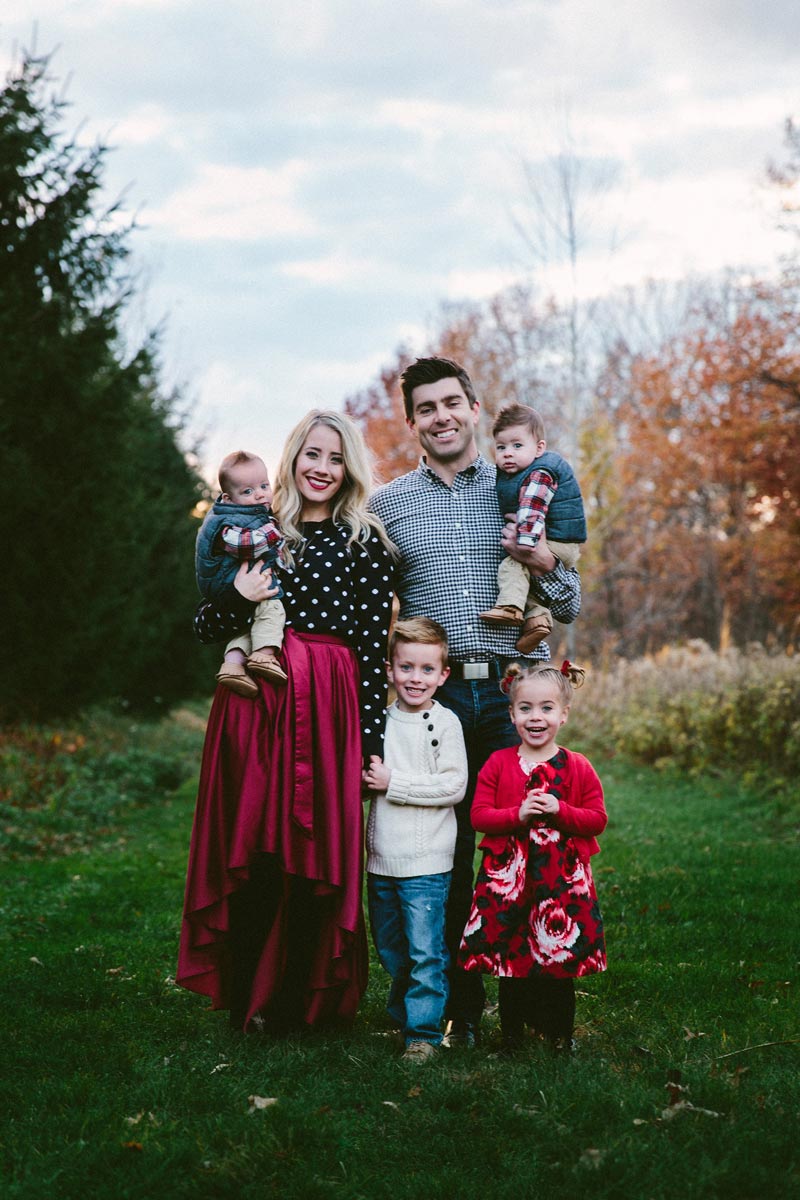 A couple quick tips to help you choose the best card:
Pick out your family photo first.

Deciding on the family picture you want to use first will help narrow down your search for the perfect card.

No need to search through all the horizontal Christmas cards if you know your photo is vertical!
If you can't narrow your photos down choose a tri-fold card.

I was so tempted in picking a tri-fold card but at the last minute chose to showcase just a couple images instead.

Shutterfly has an awesome selection of tri-fold cards where you can highlight so many pictures!!

You can also change the layout on cards to leave more room for text if you want to write in the highlights of your year or the achievements of your kids.
Didn't get around to taking family photos?

Don't worry!!

Take one or a few of your favorite memories from instagram or your iphone, turn it black and white, add a foil-stamped design and no one will be the wiser.

Black and white is your friend when there's a million random colors in a picture you want to tone down!
There are so many easy ways to create a card that's meaningful to you. You can spend as little or as much as you'd like but what's important is that the card inspires you. Let your card tell your family's story! Sending Christmas cards is more than celebrating your year with others, it's a way of journaling and it's something that should be fun and memorable! Do you have any holiday traditions centered around Christmas cards? How do you display or save the holiday cards you get from family and friends? I'd love to hear what traditions you guys have around holiday cards!
———————————————————–
CARD AND OUTFIT DETAILS!
Shutterfly Card I used can be found here and here is the rubber stamp!!
Top: c/o Morning Lavender | Skirt: c/o Chicwish |Bostons Sweater, Pants and Shoes | Savy's Dress and shoes | Boys Flannels, Pants and Shoes | Brians Gingham Button Up
Photography: Tess Smith Photography
This post is sponsored by Shutterfly. Share and celebrate your family update. Shop Shutterfly for personalized holiday cards that are unique, meaningful and that are just the way you want.