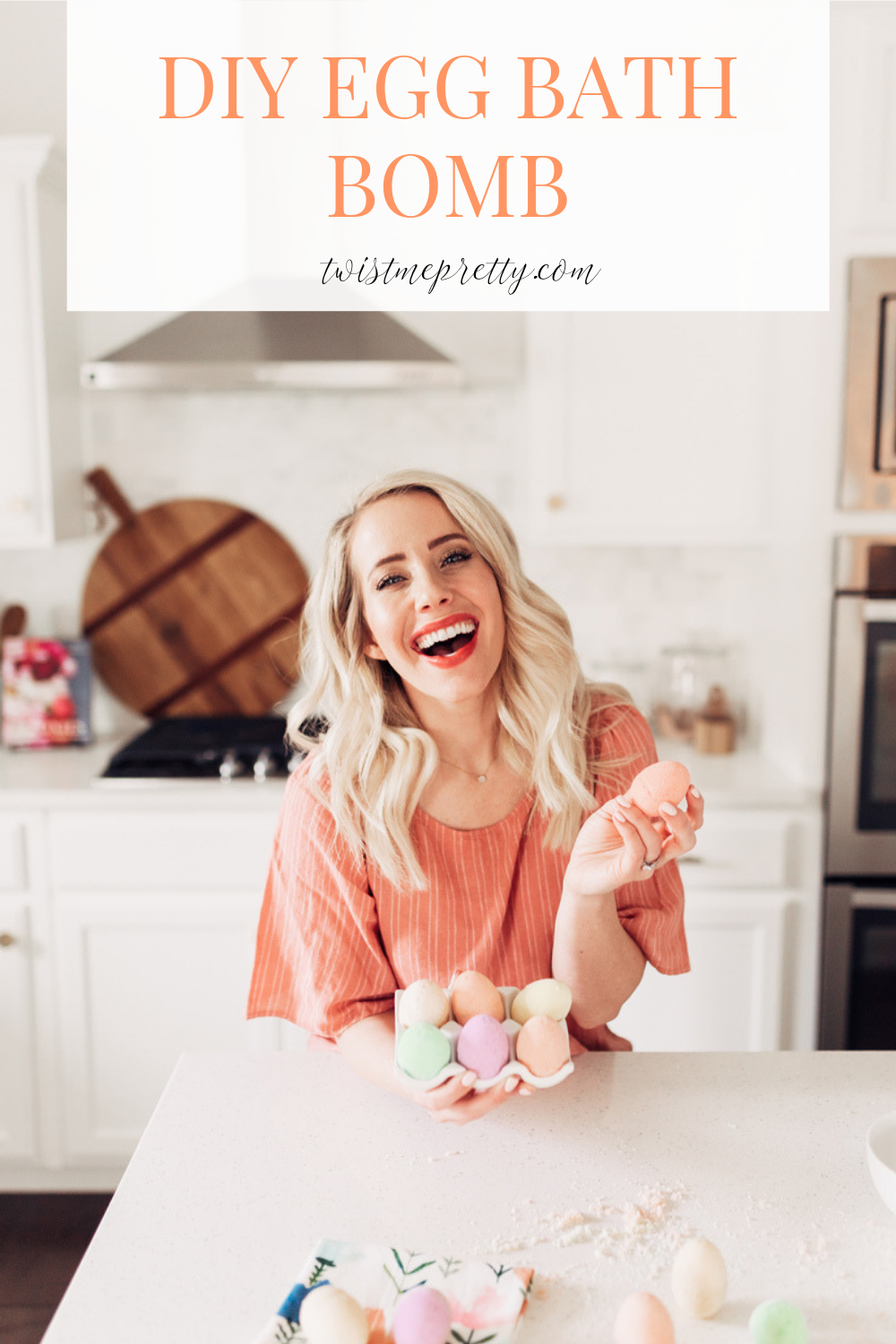 DIY Easter Egg Bath Bombs
Good morning babes! I couldn't wait to share this super fun and easy DIY Egg Bath Bomb project with you — it's coming right in time for Easter! I shared a post a couple years ago about making bath fizz bombs but I thought the Easter egg spin on these was just darling + plus those plastic egg shells make a great and cheap mold.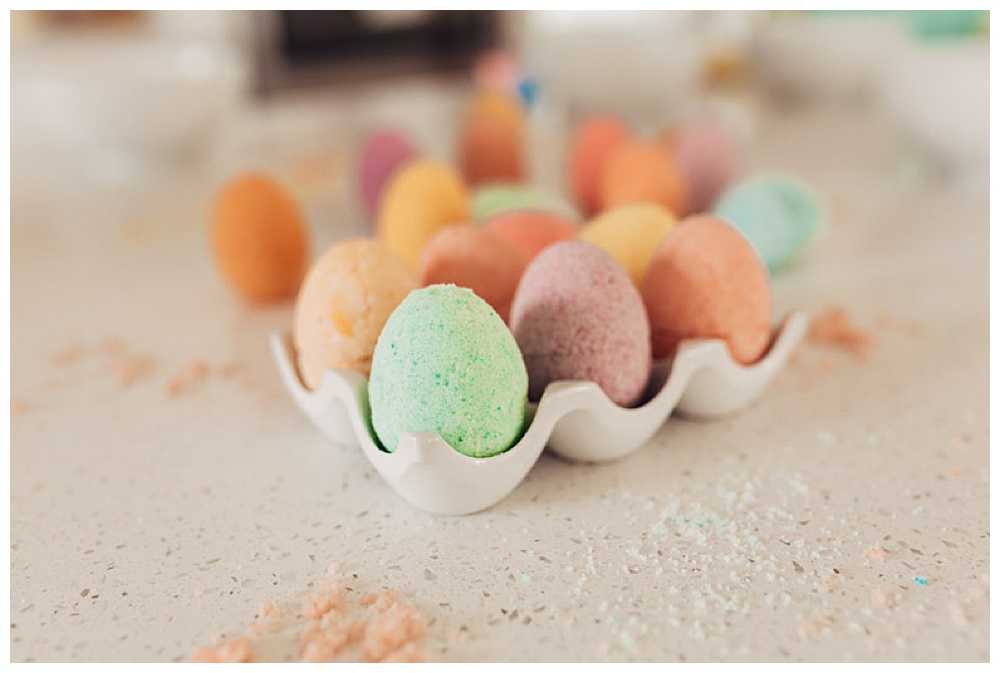 How to make Easter Egg Bath Bombs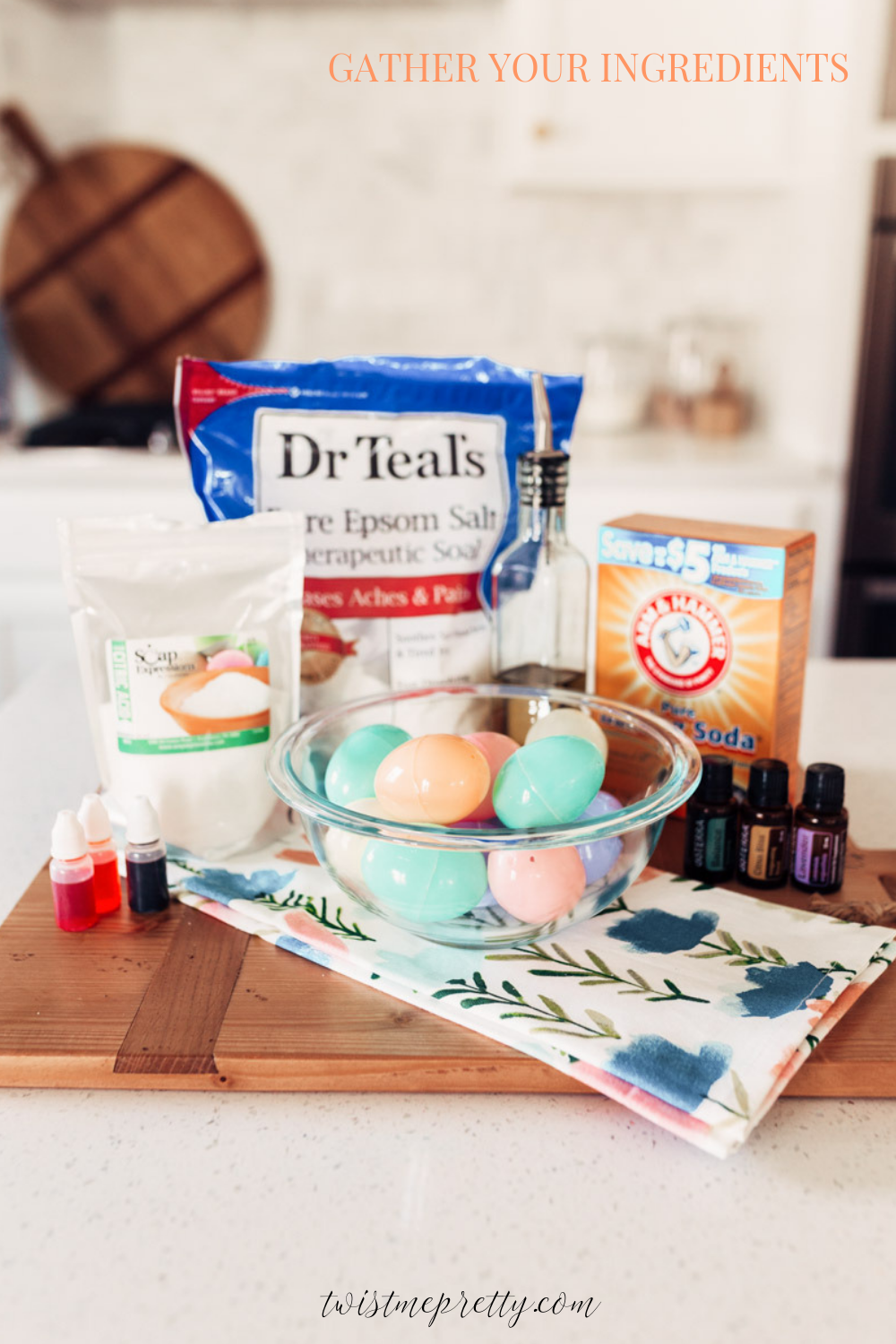 Ingredients:
1 Cup Baking Soda
1/2 C. Epsom Salt
1/2 C. Citric Acid
3T. Olive Oil
Essential Oils
Soap colorant — if you use regular food coloring it might stain your tub. Better safe than sorry and while this link is Michaels, I got mine at Hobby Lobby along with the Citric Acid!
Baking Soda
The main ingredient in this recipe is alkalizing baking soda. It is part of the fizzing reaction.

Citric Acid
Citric Acid is also necessary for the fizzing reaction that makes bath bombs feel like bathing in champagne. I picked my citric acid up from Hobby Lobby.
Directions
Bath bombs only take seconds to make so make sure you have all your ingredients on hand before you start. If you measure them out first, you'll fly through it even faster!
Step 1. Combine all of the dry ingredients (baking soda, salt, citric acid) in a large bowl and mix well until combined.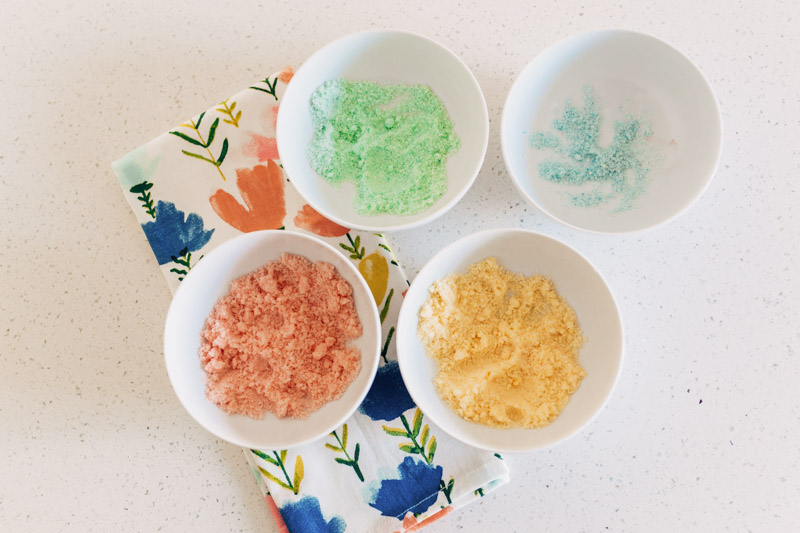 Step 2. Add the liquid ingredients (oil and essential oil) to the dry ingredients a few drops at a time.
Step 3. Mix well with hands. Mixture should hold together when squeezed without crumbling.
Step 4. Quickly push mixture into the egg mold, one half a a time. Before snapping the egg together put a little bit of loose mixture in between and then close up the egg. Let the mixture sit in the egg for 5-10 minutes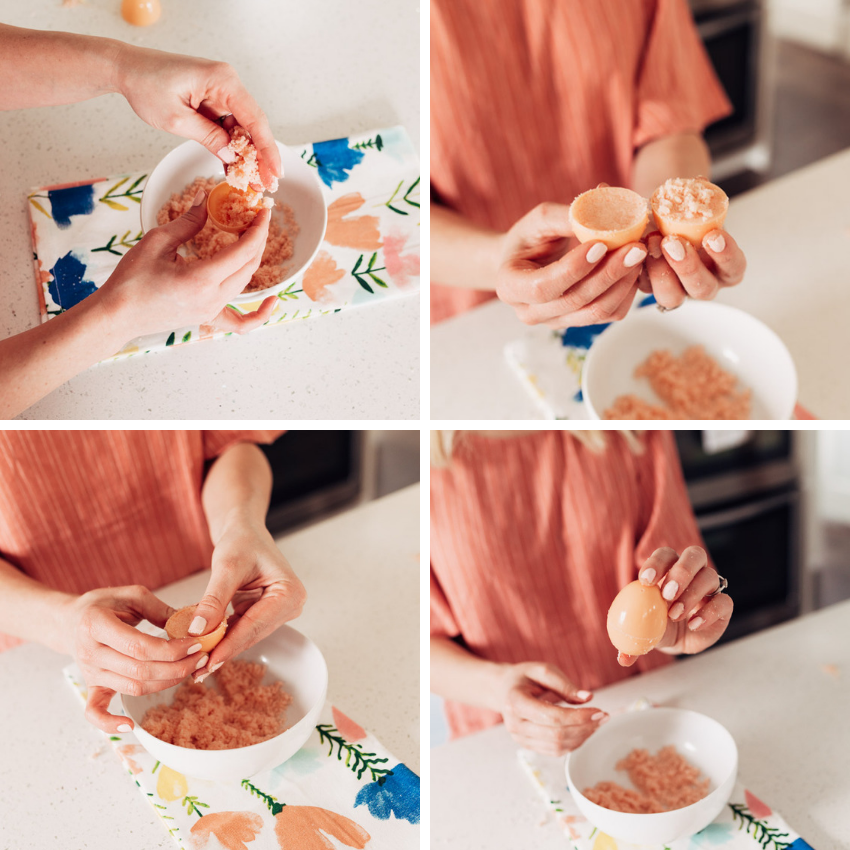 Step 5. Gently press on the egg to open it up and let the mixture dry out of the mold for the next 24 hrs. I found that when they were left in the mold over night, the mixture was harder to get out of the egg without breaking!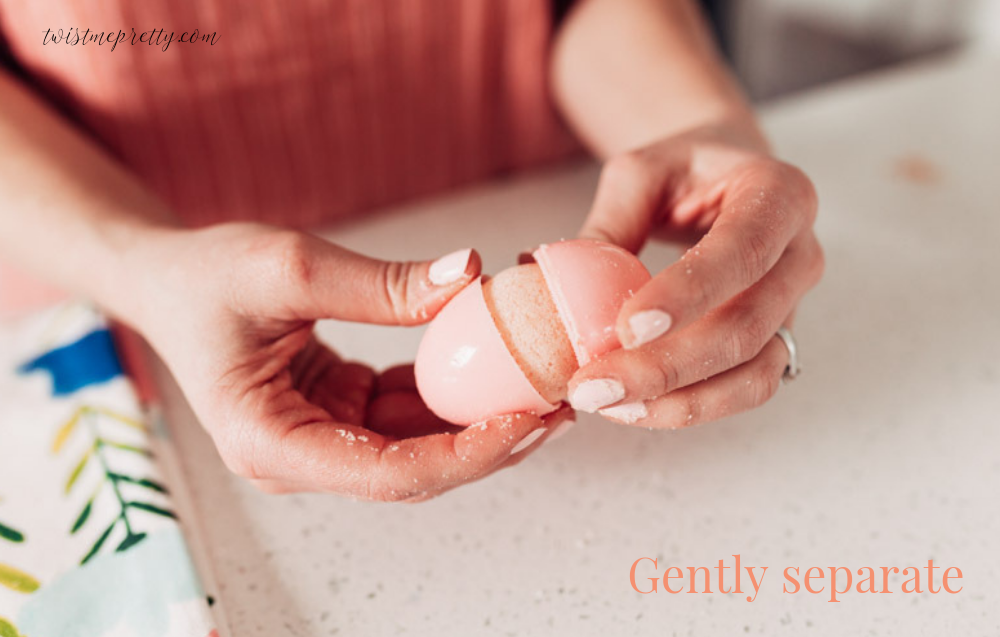 Step 6. Store in an airtight container and enjoy in a hot bath.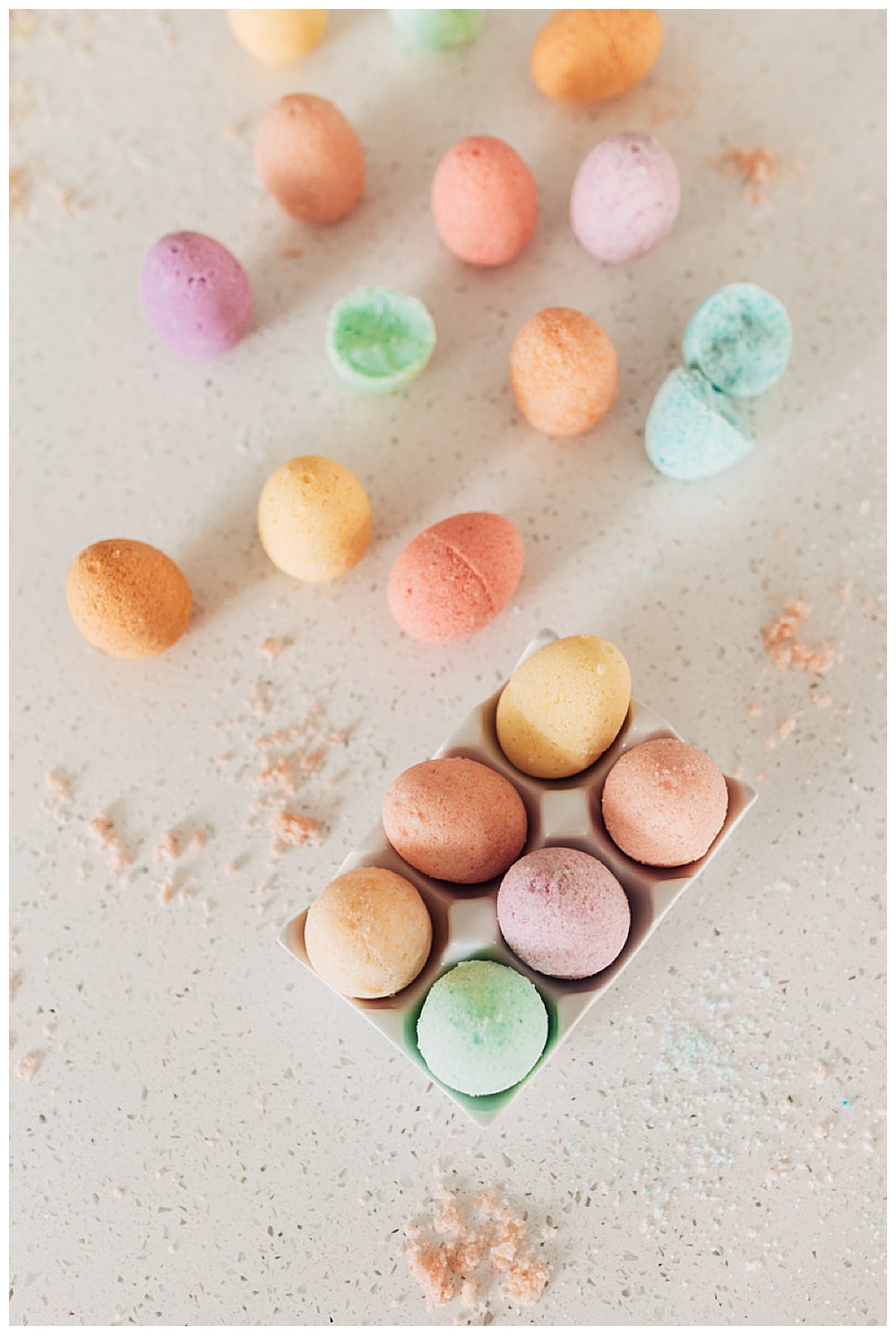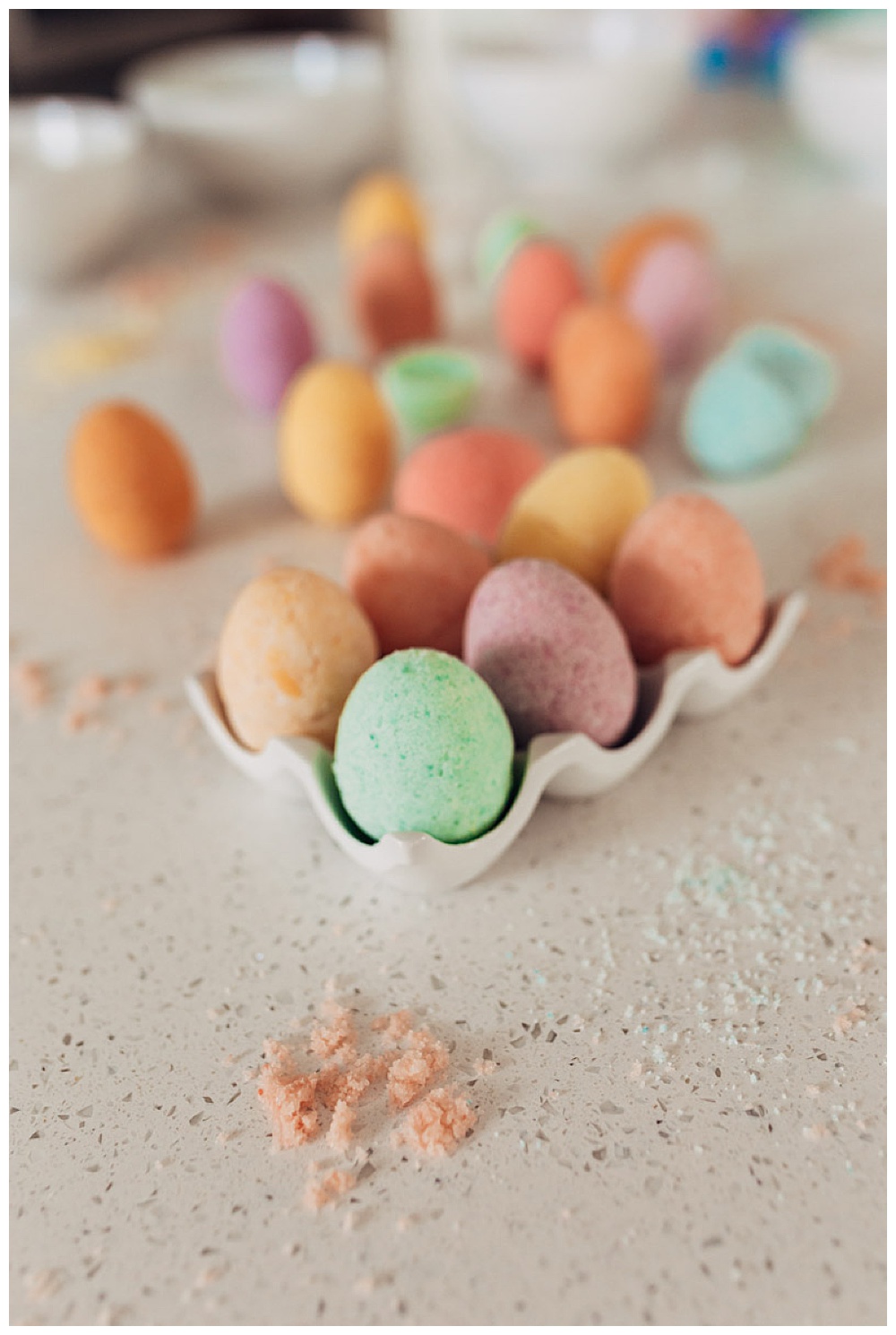 Pretty colored eggs that will help ease your tired muscles.
Aren't these Easter Egg Bath Bombs just the cutest? Like I said, they are fun and easy to make. I think they would make a great addition to any Easter basket too! How about you, do you love taking baths at the end of the day? What is your favorite way to relax?
xo-
Abby