YOU GUYS!!! Layers clothing is BACK! Do any of you remember their classic tees? I was pretty much obsessed with them in high school and college. I owned one in every style and color and I wore them with everything. Then one day, I went to buy a few more (because let's be honest, you can just never have enough white tee's) and they were GONE. Vanished into thin air. A piece of me died that day. Turns out there was a warehouse fire in 09 and they lost everything. A few years later and they're back and on their feet. The glorious classic layering tee's PLUS MORE are back. LAYERS IS BACK!! I'm like, giddy about this right now. They did a soft launch this season with swim wear and are about to launch some new fall styles — so be. excited!
Anyway, just wanted to share my super happy news. And because I love you all so much, I've teamed up with Layers to offer you 20% off your entire purchase until Aug 31. Sha-bam. Use code TWISTMEPRETTY at checkout.
Before I go any further, I have to tell you more about these classic tee's from Layers Clothing. You know when you find the perfect bra and it's like the heavens open and the angels sing? It's something you wear everyday but something you don't want to notice and it's obviously got to be soft and comfortable. Most importantly though, it's gotta get the job done. That's how I feel about Layers Classic Tee's. They are perfect for layering. They're crazy soft, breathable, cover all the right places and so light you don't notice you're wearing them. I've worn mine under chiffon blouses that are a little thin and somewhat see through, I've worn them under baggier tee's that show everything when you raise your arm, I've worn them under button ups and I've also just worn them alone. I'm telling you, these are like finding the perfect bra!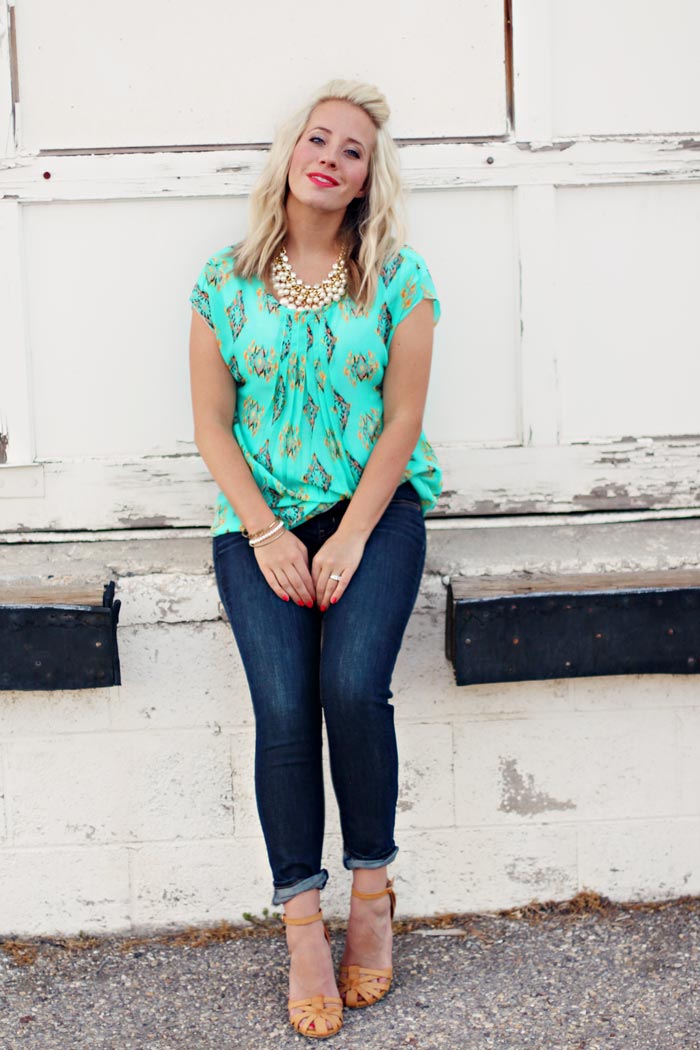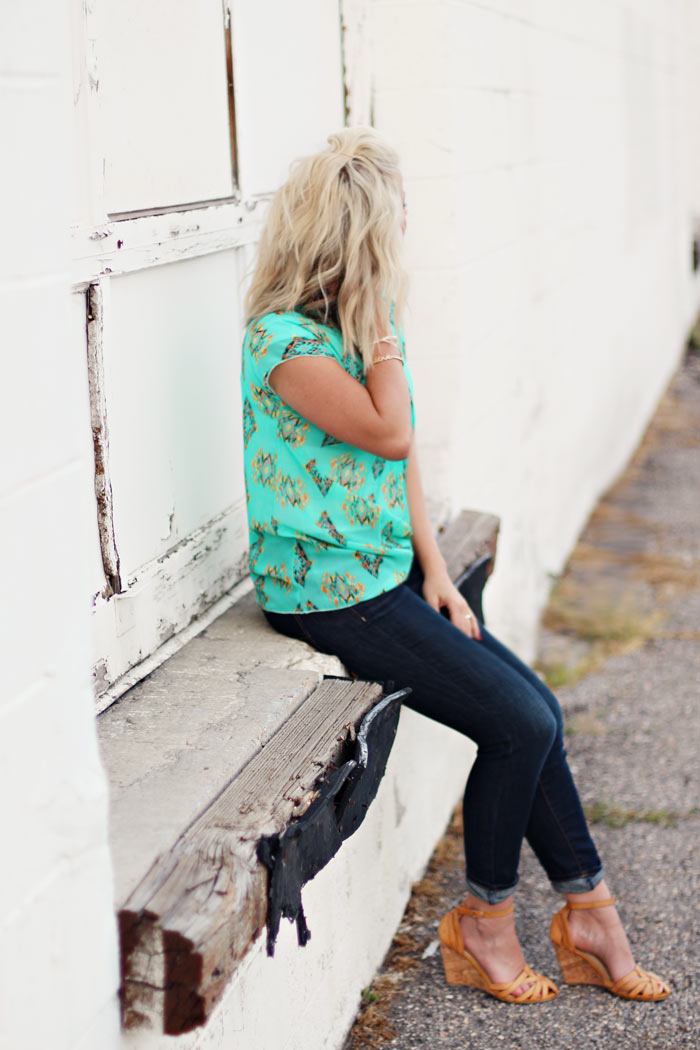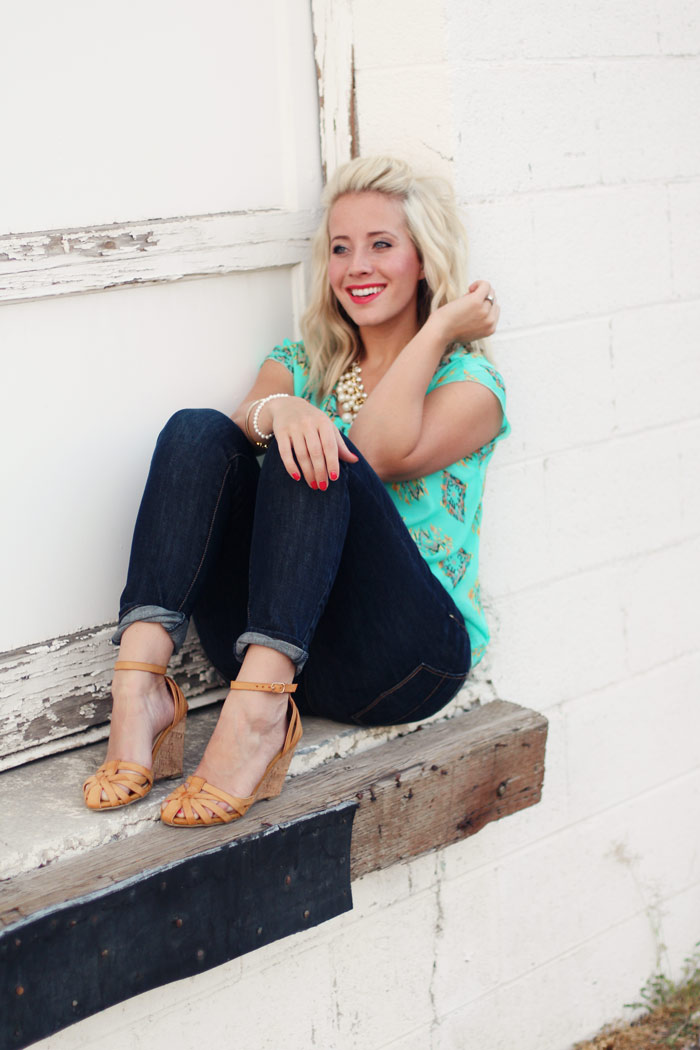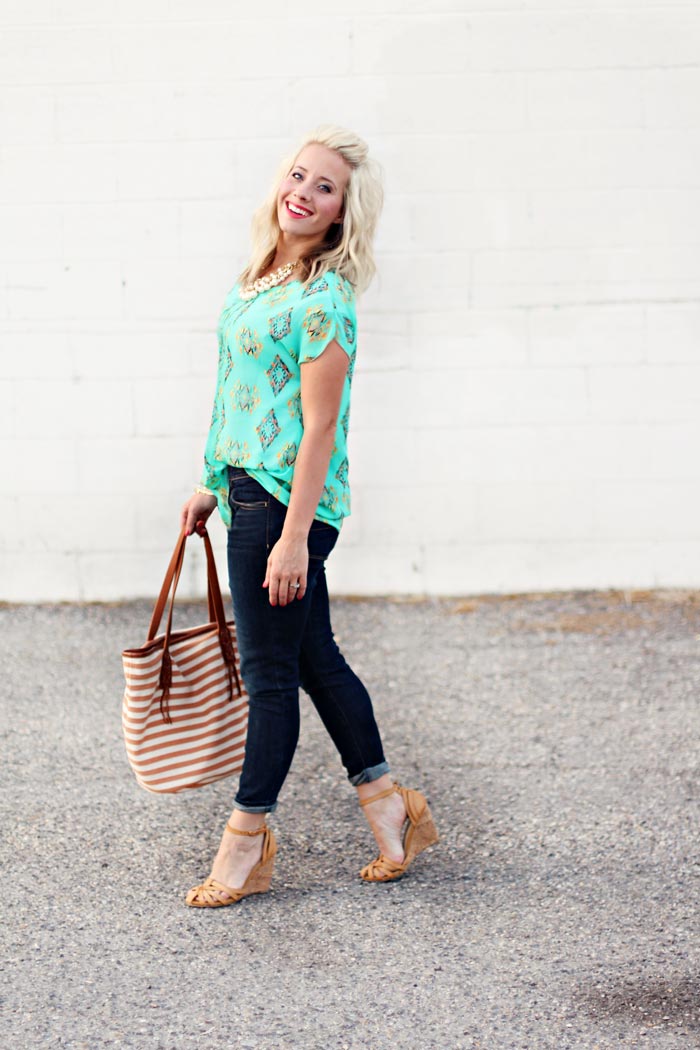 Mint patterned top c/o Layers Clothing
Classic white tee c/o Layers Clothing
Skinny Jeans from AE
Nude Sandals c/o White Plum (sold out) similar here and here
Striped Bag c/o Massi
Necklace c/o Tiny Dazzles
Thanks for reading! And if you want real time updates on my crazy self, check me out on instagram @twistmepretty.
xoxo
This post was sponsored by Layers Clothing but all opinions are my own