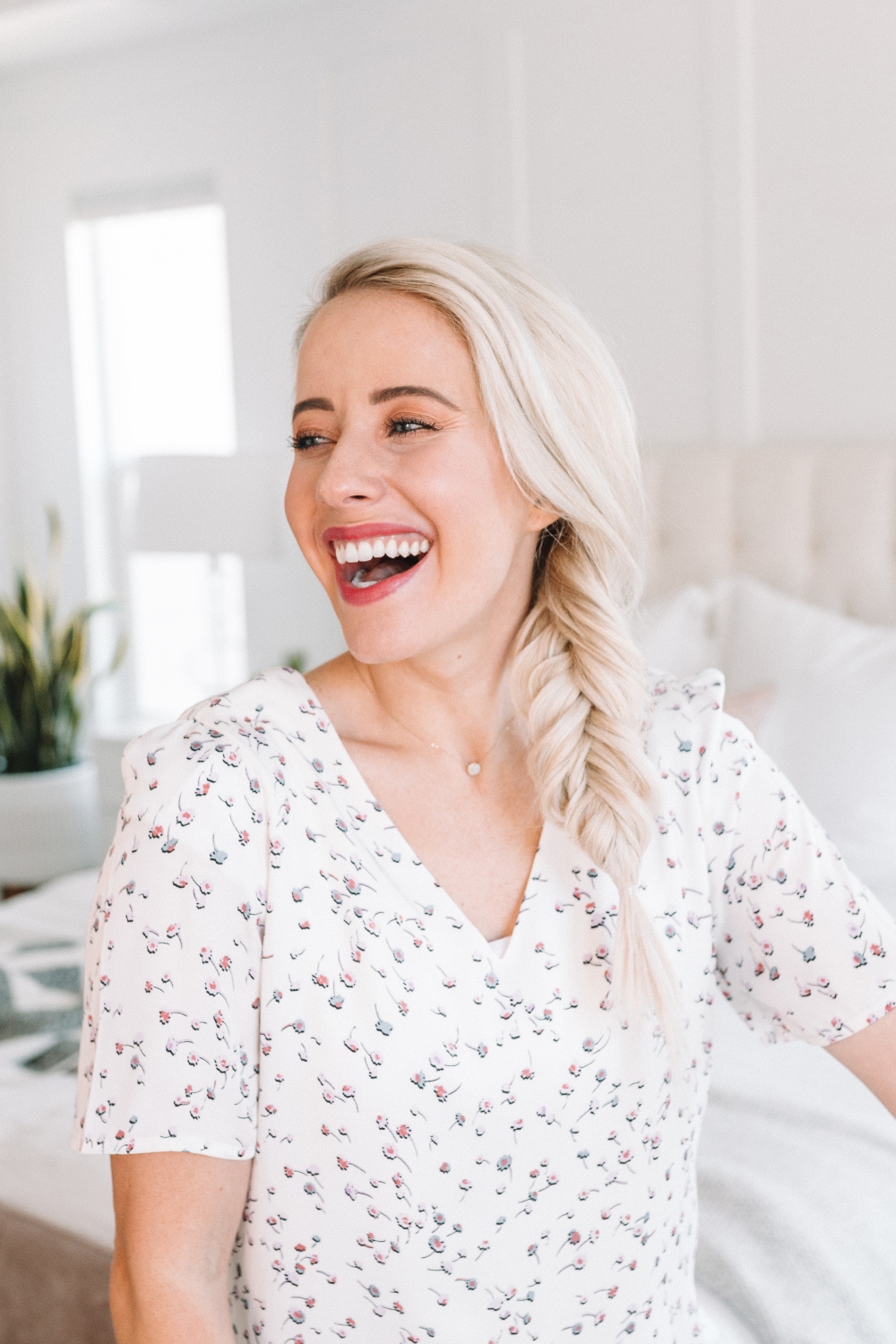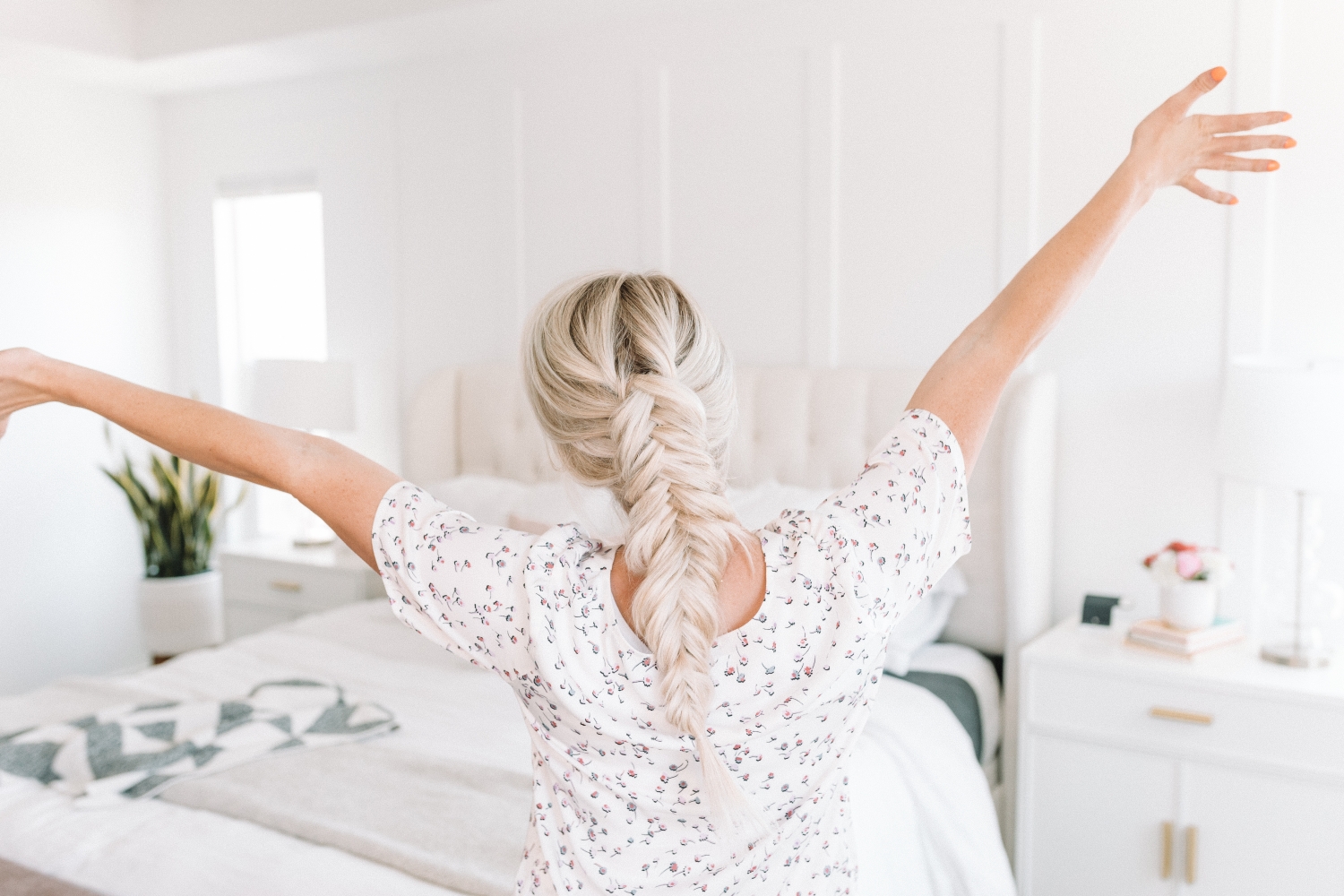 HEY BABES!!!!! It's week THREE of our Learn How To Braid Challenge, can you even believe it?! This week we are going to conquer the fishtail braid and I am SO EXCITED!!! I feel like the fishtail braid gets a bad wrap because it looks so intricate and complicated. If I'm being 100% honest with you though, I think it's the easiest braid to learn. Technically there are four pieces you're dealing with but Iike to look at it as only TWO. And once you learn the steps you're like — for real? That's all there is to it?!
On Instagram we'll be practicing the basic side fishtail braid for a couple days so that you get really familiar with the steps. I want you doing them in your SLEEP!!!! And then we'll move onto dutch fishtail braiding which is just like it sounds, a fishtail braid that incorporates more hair and pops off your head with amazing texture and volume. If you love the dutch braid, you will be obsessed with the dutch fishtail braid.
If you're learning, stop the video after the side fishtail braid. That's all you need to learn for now. Then when the time comes, I'll graduate you to dutch fishtail braids and the styles will get a lot more fun! You ready?!
*** IF YOU'RE NEW. We are doing a 30 hairstyles in 30 days challenge designed for beginners. The first week we learned french braids and all the styles that week progressed and built on each other. Then we were onto dutch braids, this week is fishtail braids and next week we're onto waterfall braids, which I'm DANG excited about! If you'd like to join us, subscribe to the newsletter HERE or below and I'll start sending you the hairstyle of the day email that'll help you prep for the following days hairstyle. If you're nervous about it or think it isn't for you, check out the #30in30twistmepretty hashtag and just scroll through all the pictures of not-so-sure braiders that look like EXPERTS to me!!!
First up, we've got the side fishtail braid.
This is the easiest most simple way to learn the fishtail braid. And don't get discouraged if your braid starts looking fuzzy after a few hours. That's just part of the fishtail braid's charm! I don't wear it on my shoulder unless I'm willing to embrace the frizz and if I want one that wears well all day I'll do a dutch fishtail braid up higher so that it doesn't move around on my shoulder!
Next we've got our dutch fishtail braid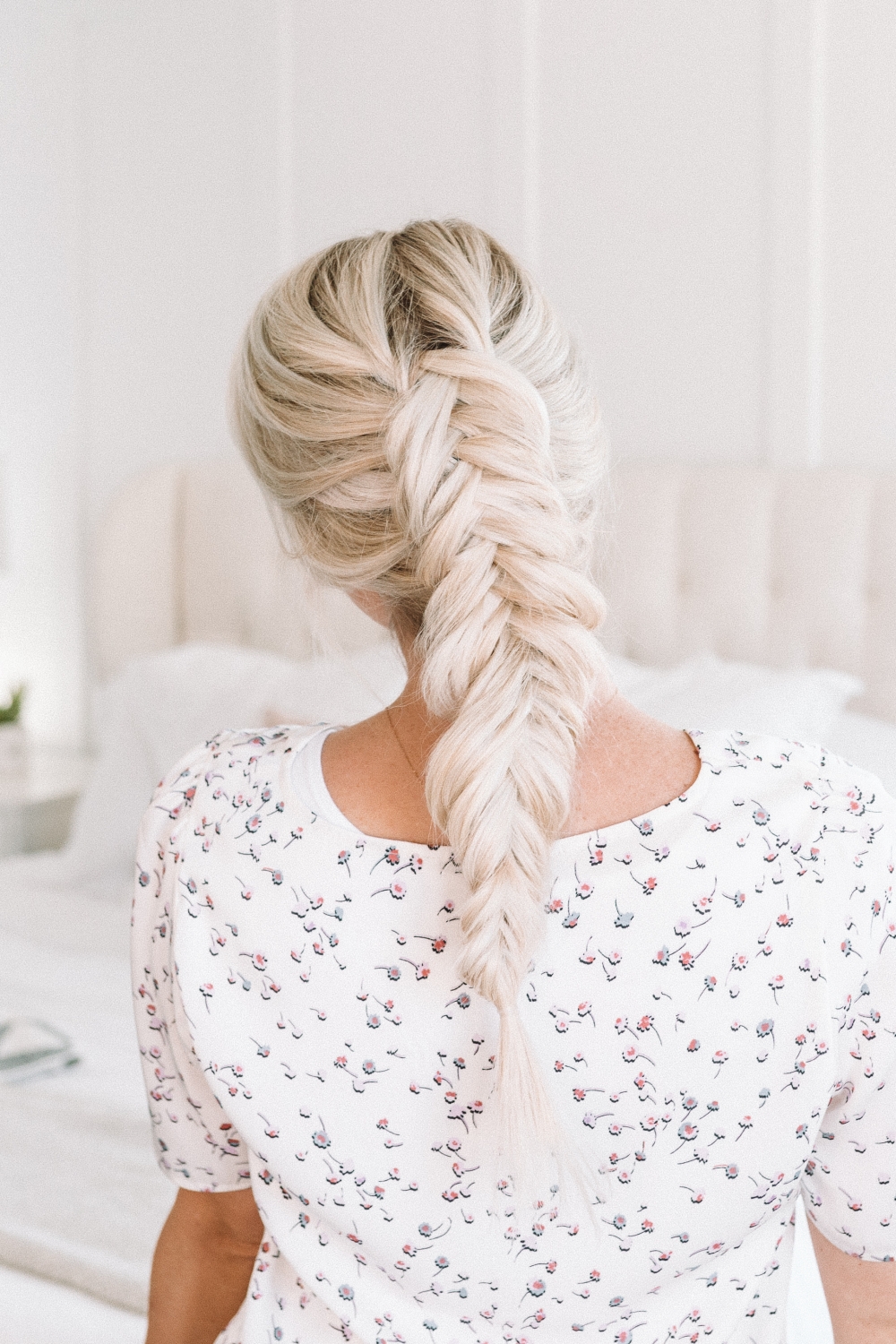 The prettiest of all the braids, am I right?! What I LOVE about this style is you honestly don't need a lot of hair to get that super fat braid. If you want it longer, you'll need to have long hair or wear extensions, but don't let fine/short hair deter you from this braid. I'll give you a few other options below that work for everyone!
Dutch Fishtail Braid Half-Up/Ponytail Styles: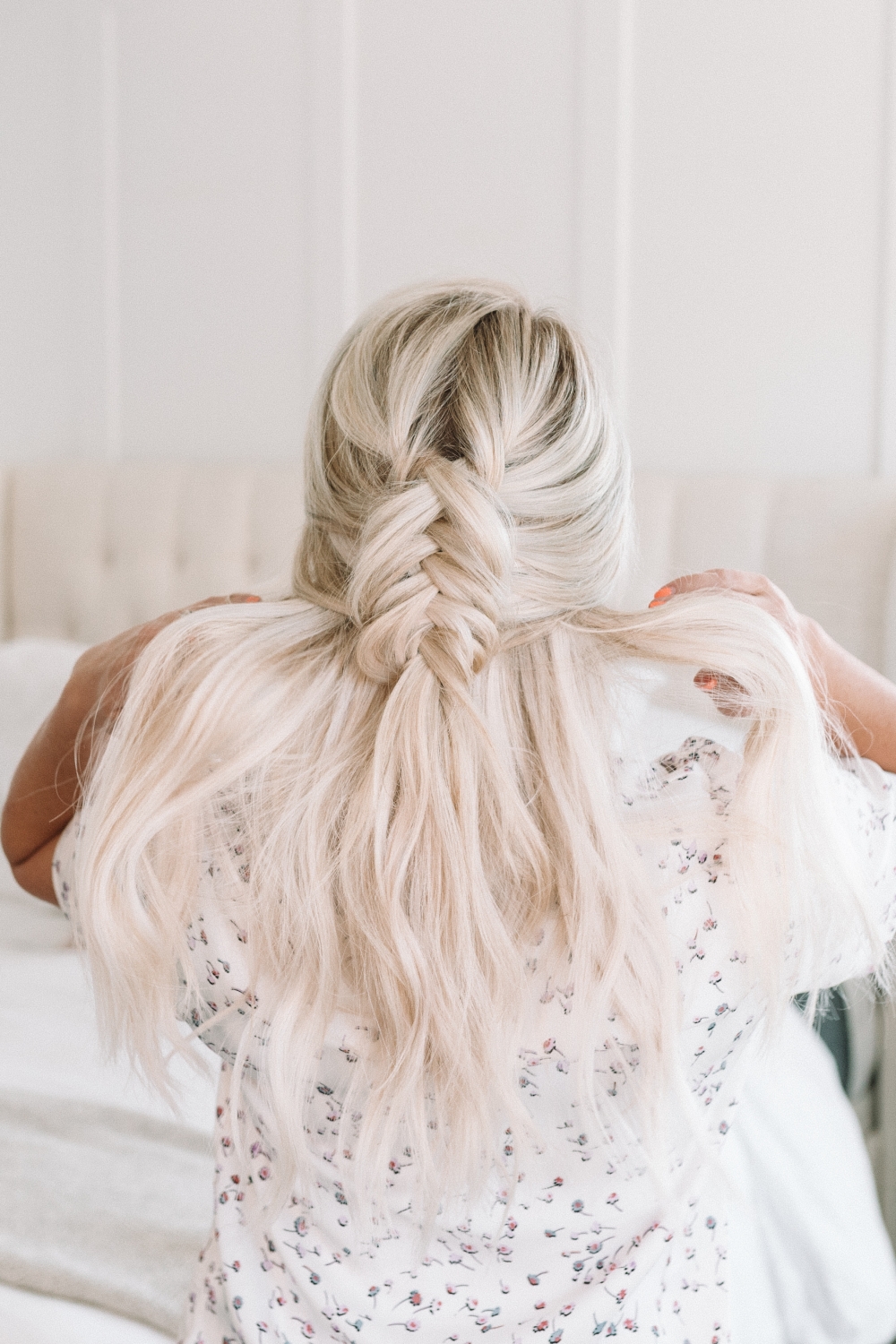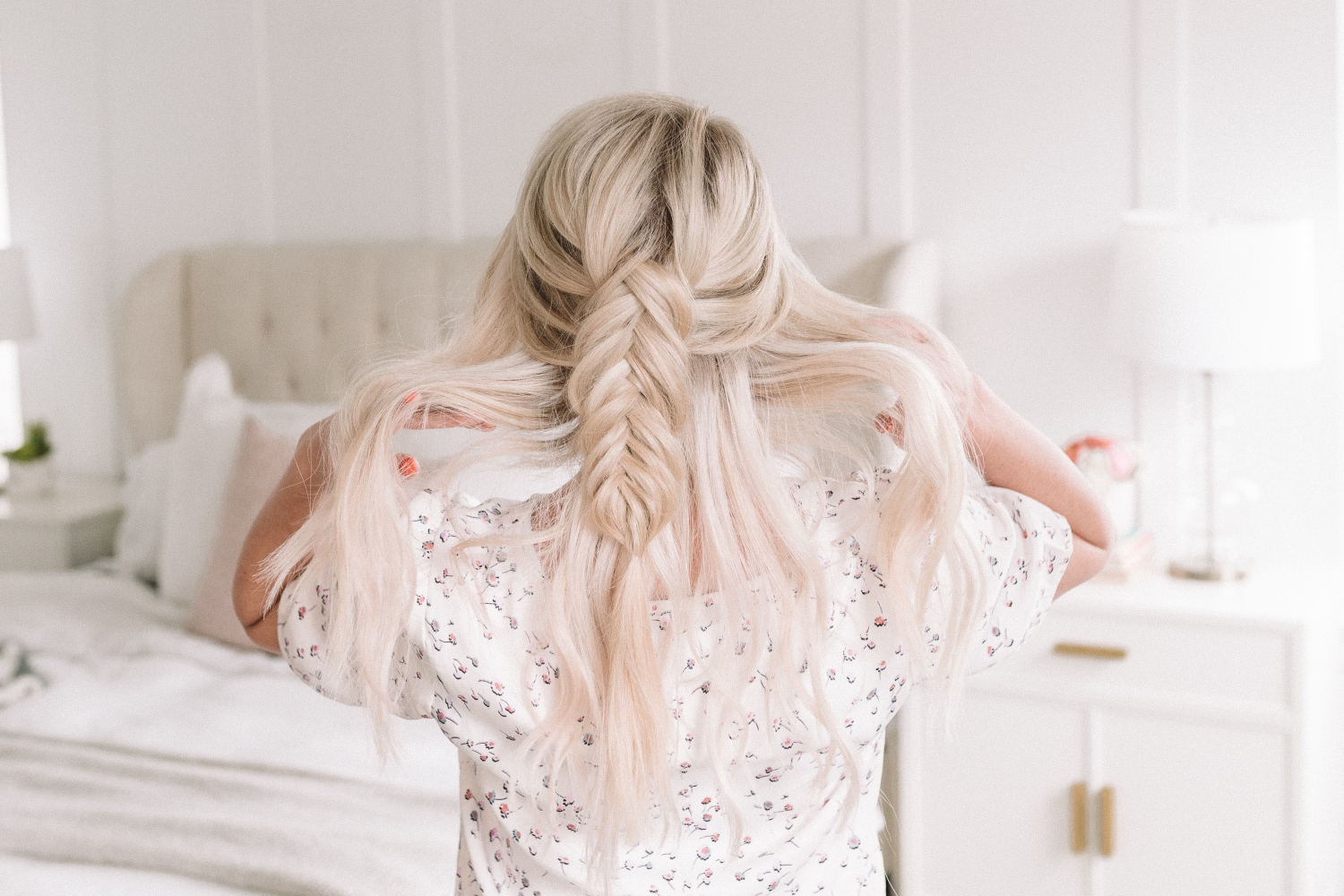 These two are so fun and pretty. Honestly they're fairly fast to whip up in the mornings and one thing I really like about these two styles is that the fishtail braid won't get fuzzy on you. It's not brushing against your shoulder and so for the most part it stays in place all day!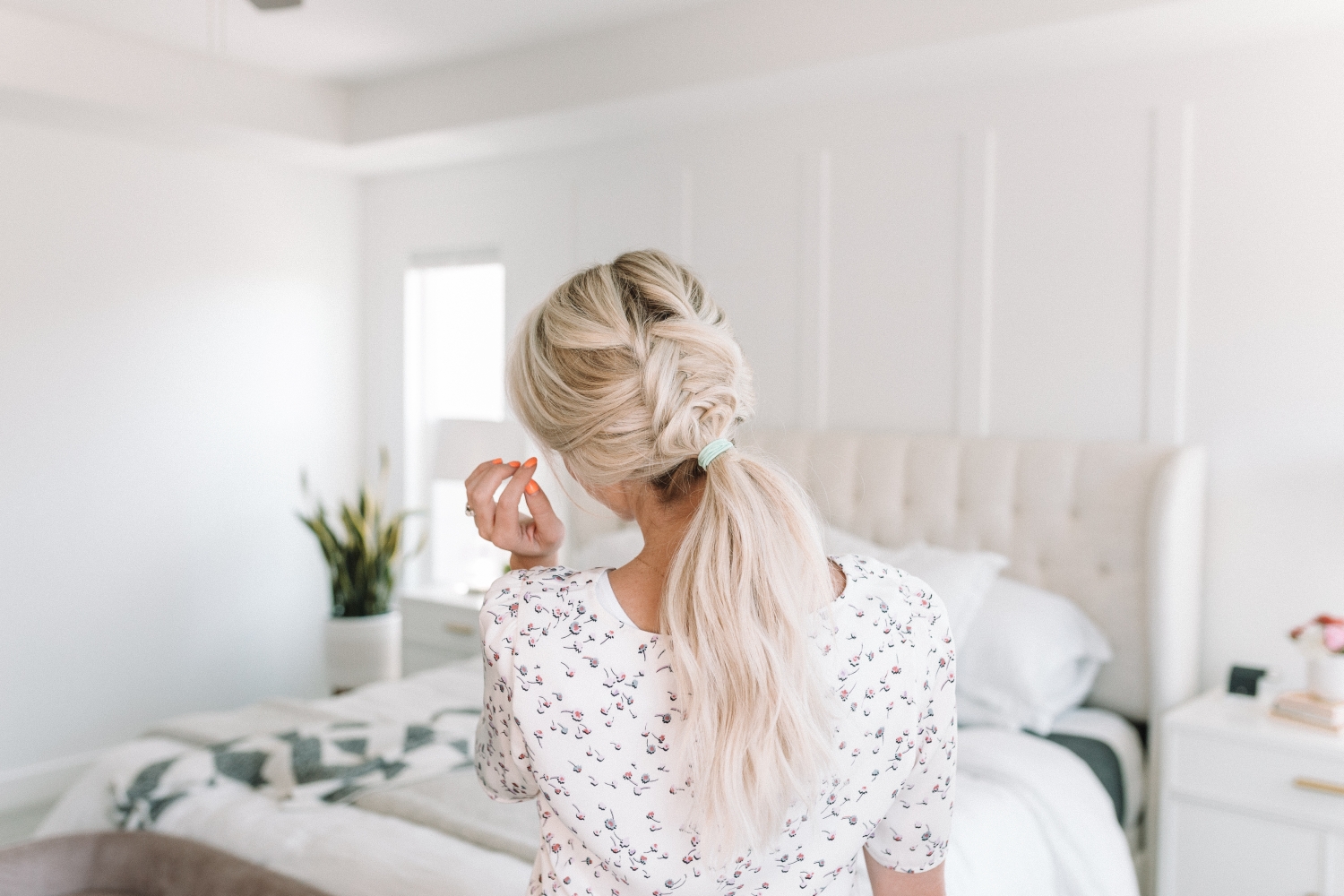 And then of course you can always throw the ends up into a ponytail or messy bun. This style works great if it's ONE MILLION degrees outside or if you don't want to curl the ends of your hair!
If you're looking for a few other fishtail braid options, checkout this post here.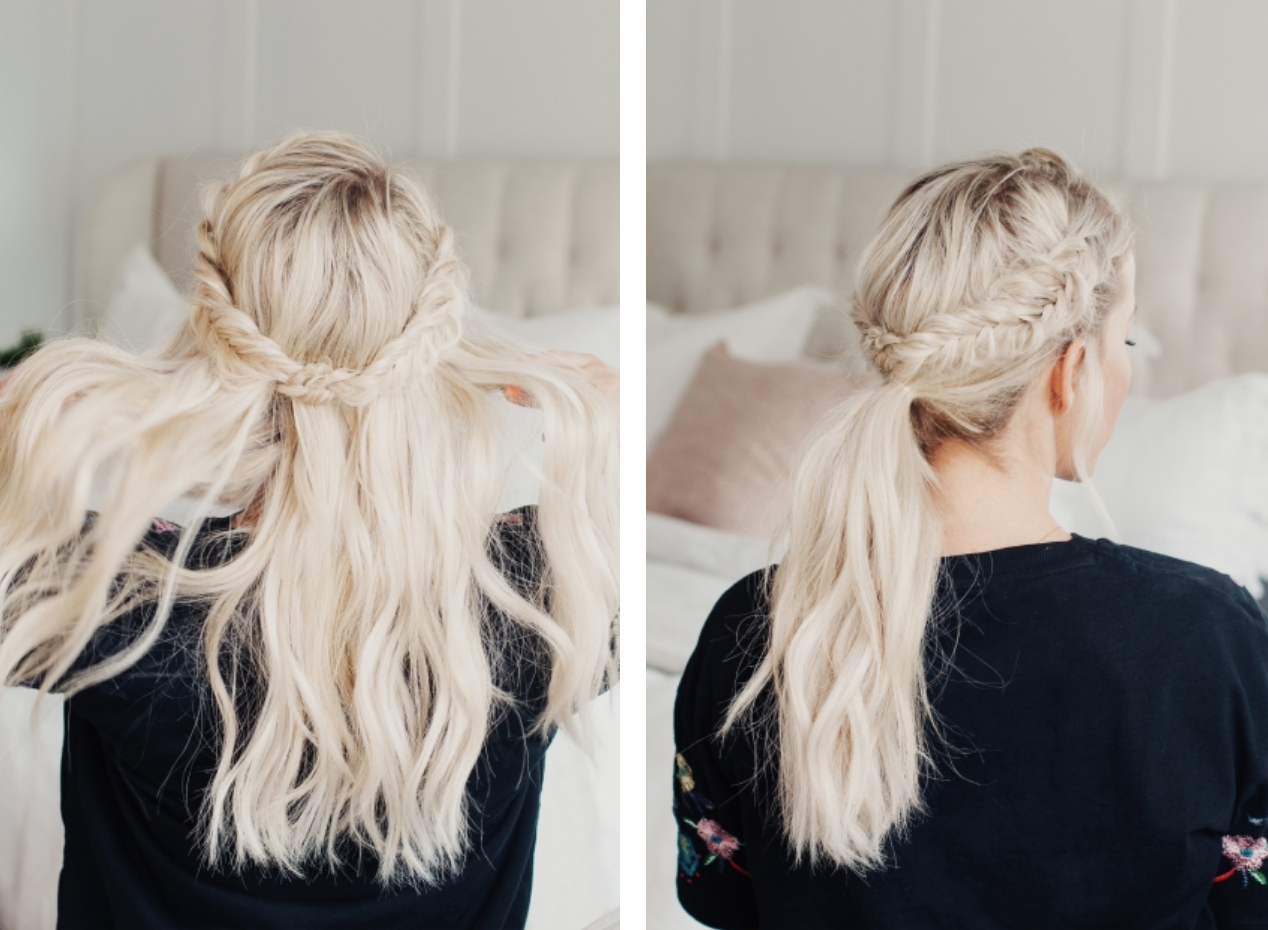 Don't forget to sign up for the newsletter so I can send you challenge details and you can find the video tutorial of these fishtail braid hairstyles below. Love you guys!