My 15 Favorite Spring Beauty Must Haves
Happy Monday, loves!
Can you tell by my posts what is on my mind lately?! With all this snow Utah is still getting, all I can think about is SPRING!! Like…hello, it is halfway through March! Give me all the sunshine and springtime vibes!
With that in mind, I wanted to round up my favorite fun, spring time (and who am I kidding – all the time) beauty favorites!

Rather than just seeing a collage of all of my favorites, I wanted to tell you WHY I love each of them!
Here we go! My 15 Favorite Spring Beauty Must Haves
Everyone should be sleeping on a silk pillowcase. Let me repeat that… EVERYONE! It is so amazing for the health of your hair AND your skin! It helps your hair not break and get roughed up while you sleep, and it doesn't absorb facial oils and products like other fabrics do. It is a must.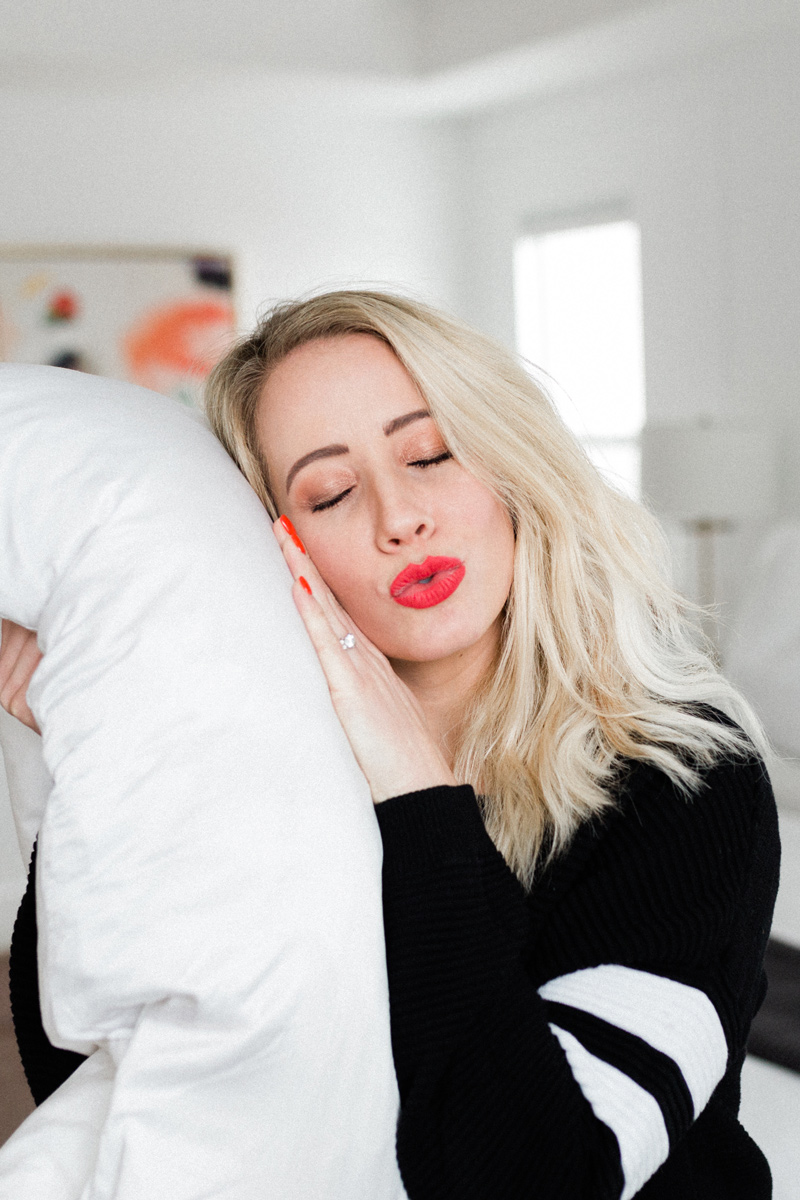 Another thing that is great for your hair! If you're ripping through your hair with a brush after the shower… STOP! I mean it! Your hair breaks so easily when wet, so getting a good wide tooth comb like this is a great (and super cheap) investment.
Not all hair clips are created equal. These are SO great for sectioning your hair and keeping it out of the way while curling or braiding. I even use this to clip my hair up when I am washing my face. These ones are the best of the best and accommodate thin or thick hair!
There are a million texturizing sprays out there. But I cross my heart, pinky swear, that there is not ONE better than this one. This is like… THE. ONE. It has my heart forever.
If you've been following me for any amount of time, you know dry shampoo is a must have in my life. And, it should be a must have in yours too! I've tested them all and this is the best. Try it. Trust me. You're welcome ;).
I REALLY want to link you up to my favorite shower cap but it's out of stock — wahhh. Keep an eye on The The Beyouty Bureau shop, hopefully she'll restock soon. I found this one on Amazon, it's under $10 bucks and should do the trick! It goes right along with the dry shampoo from above. Blast your roots with that, and put this terry lined shower cap on before you hop in the shower. It keeps all moisture off of your hair because of the towel-like lining, and has plenty of room to pile your hair inside!
I love to spray this in on day one hair. It gives your hair a boost of volume, and also has a light hold for your fresh curls.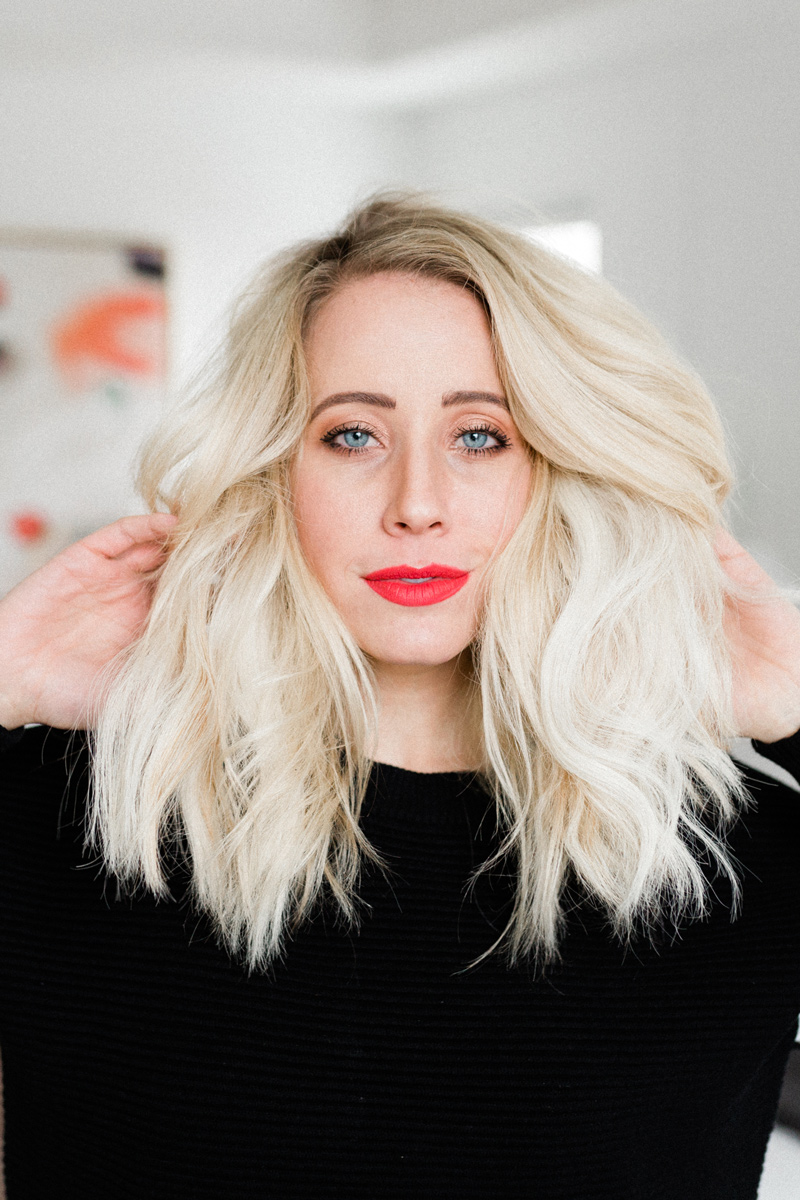 Shop all my Hair Faves here –

This is full coverage, without being too thick and gunky under your eyes. It dries to a soft matte finish, and doesn't settle into fine lines.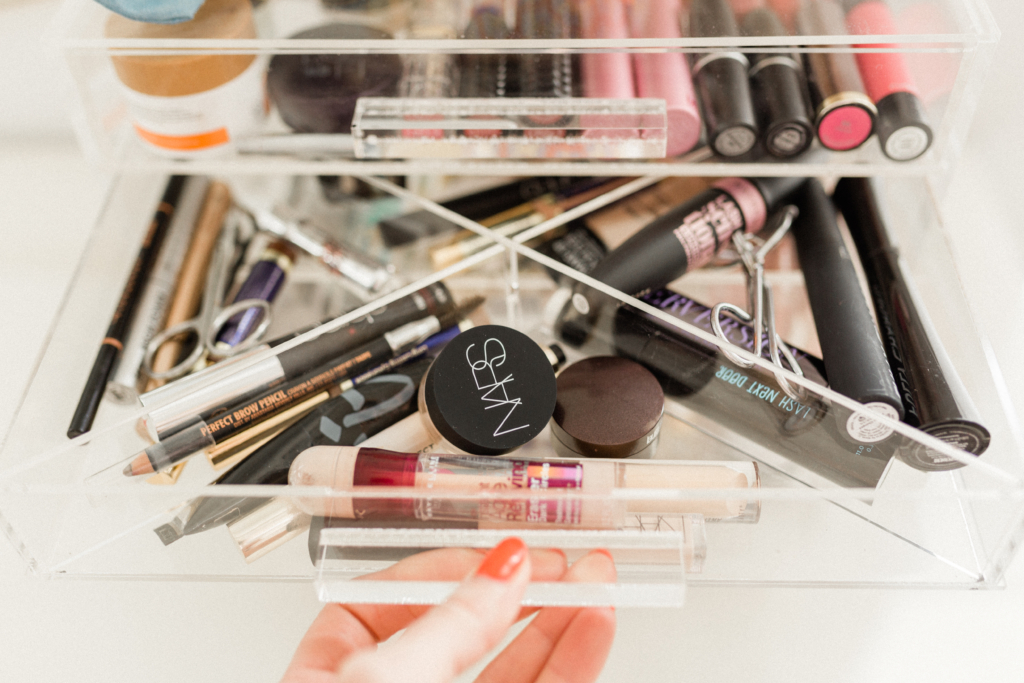 This is brand new from Tarte and I am obsessed! It has eight matte powder shades, and four glitter shades. I love Tarte eyeshadows because they are full of pigment and really pop. And how cute is this case?!
If you're still using a powder blush, you need to make the switch! I love how cream blushes just melt into your skin, and look like you just have a natural, pretty flush on your cheeks. I do the shade Orgasm in this one, and it looks good on almost every skin tone!!!
This lip balm was developed with plastic surgeons and it is so dang good! It hydrates and smoothes the fine lines in your lips, and turns to the perfect pink flush on everyone's lips. It looks different on every person! It's called "Your Perfect Pink" and that's exactly what it is! So fun for a fresh spring makeup look.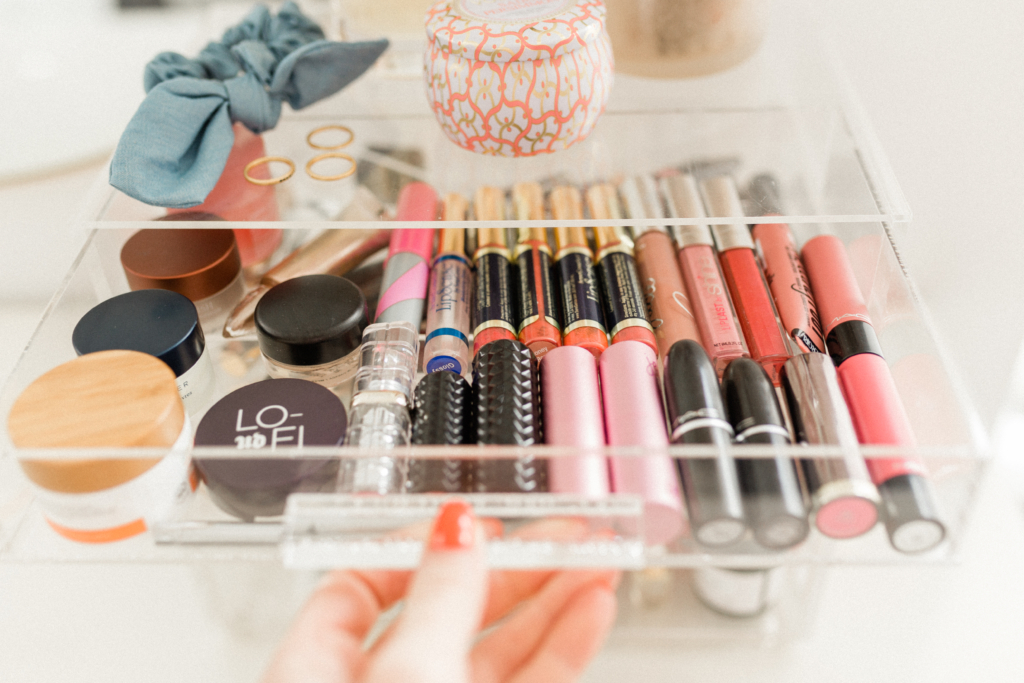 This goes along the same lines as the cream blush – if you're using a powder highlighter, it can tend to look a little less natural. For a pretty, spring make up look, I love this liquid highlighter that just gives you that perfect amount of glow!
This brand new makeup brush set is on mega sale, and I cannot get enough of it's cuteness!!!!! Cactuses are everywhere right now, and I love the fun pop of color. This brand has quality brushes, and this is the perfect starter set, or to update old brushes you've been using for a while. Treat yourself!
Per Kayti's recommendation, I bought this new cleaner and love it! Real life = we are all NOT cleaning our makeup brushes as much as we should. They store bacteria and old, crusty makeup, and should be cleaned about once a week. I love how easy this brush cleaner set makes it for me – you put some solution in the tin, and swish your brush around, then rinse in the sink. Super easy, and super worth it. Clean makeup brushes apply makeup so much better, and you can rest easy knowing you're not applying bacteria on your face with that makeup!
When you do all that hard work APPLYING the makeup, you need to make sure you are locking it in with a setting spray! I love this one because it has a natural finish, and it's a 4-in-1. It primes, sets, hydrates, and refreshes skin. Yes, please!
Shop all my Makeup Faves here –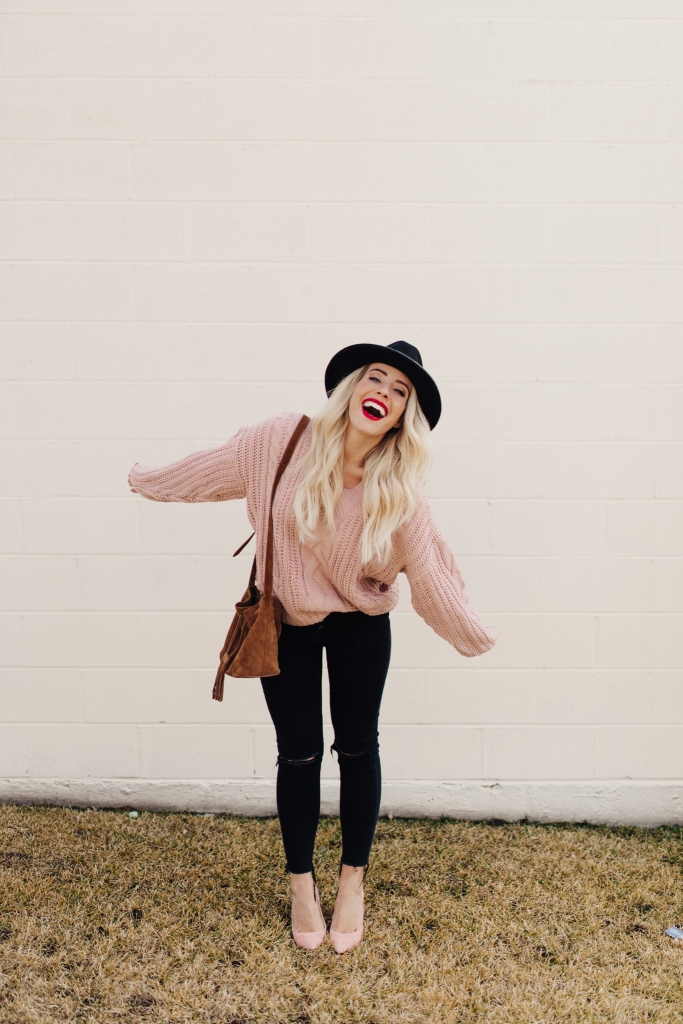 That's it! Do you babes like when I list them all out like this?! I don't want to hit you with too much info, but I want to always share WHY I love products! You girls are my fave, and if I love something, I want to share it with you!
Can't wait to see how some of you use these for your fresh Spring makeup looks! Tag me so I can see them all!!!
XOXO