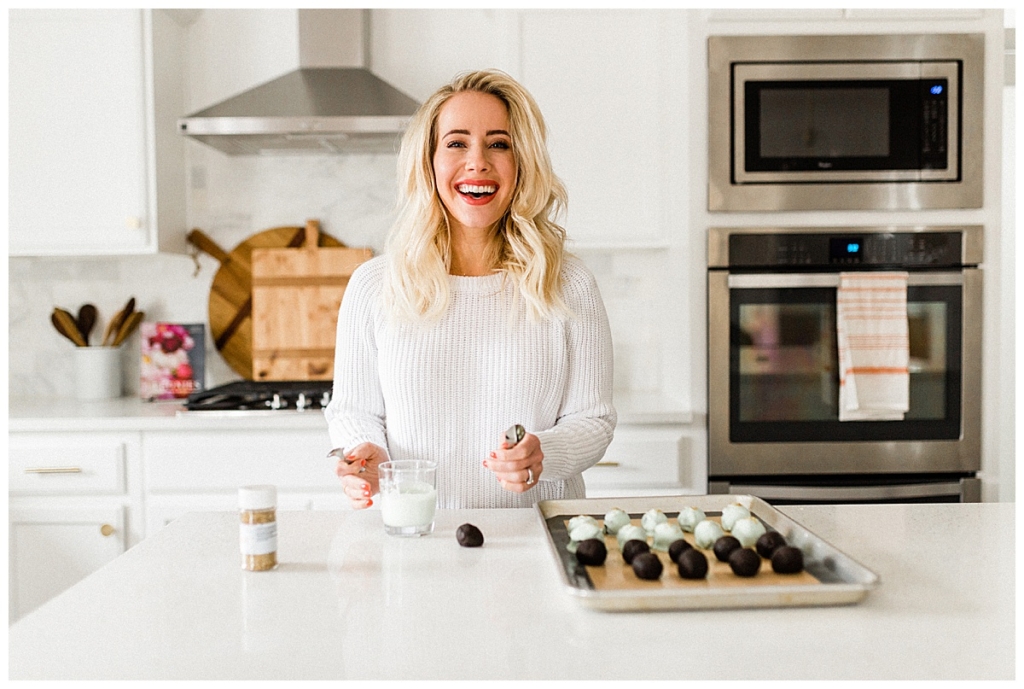 St Patrick's Peppermint Oreo Truffle Recipe
Are you ready for a super yummy Oreo Truffle St. Patrick's Day treat? My bestest sister-in-law in the whole wide world introduced me to these bad boys. I'm not sure if I should thank her or shake her. I can't stop eating them. They are good for breakfast. They are delicious as an afternoon snack and a perfect pre-dinner treat. They're so easy to hide too. I can just pop one in my mouth before Boston sees. No more retreating to the bathroom to indulge in chocolatey treats. Ha!
Needless to say, I love them.
And yes, of course, I will share.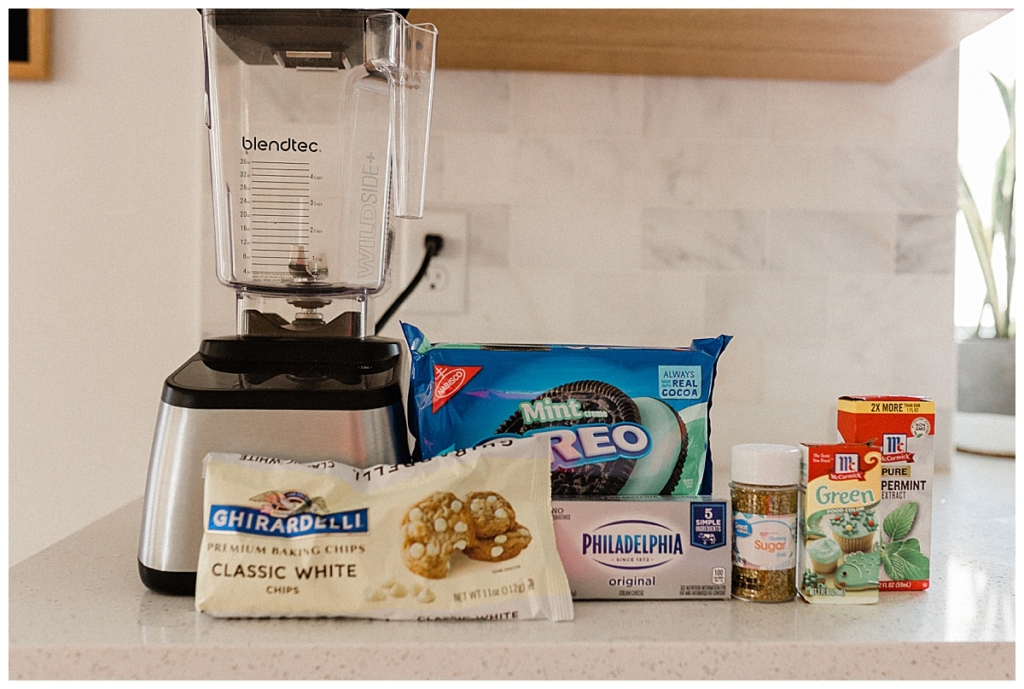 Ingredients
8oz cream cheese, white chocolate chips, a package of Oreos, sugar, green food coloring and peppermint extract.
Step 1.
First, crumble up the entire package of Oreos. You can either put them in the blender or mash them in a ziplock baggy. Get your kids involved, this recipe is so easy and fun I promise they'll love it!
Step 2.
Next, add your cream cheese. Either throw it in your blender and blend it up or put it in your bowl and squish it with your hands.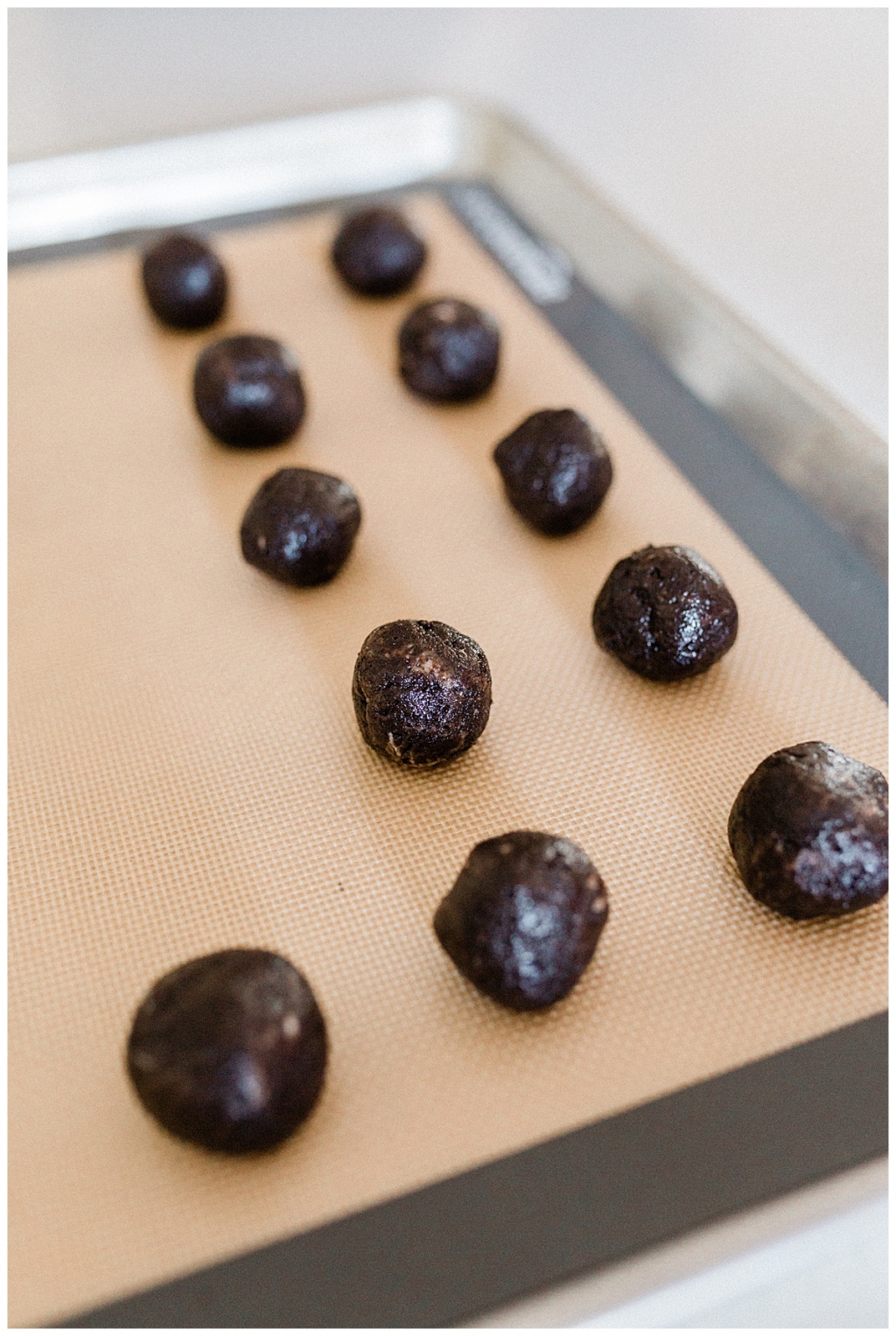 Step 3.
Next roll them into little balls. I used my cookie scoop to get a consistent size.
Step 4.
And then I rolled them with my hands to make them look prettier. Now you get to put them in your freezer for 30 minutes. It'll help them to not crumble when you dip them in your chocolate.
Step 5.
When your balls are finished, melt your chocolate chips. I put mine in for 30 seconds and stirred the chips around with a spatula. The chips weren't melted enough so I continued melting them for 15 second increments. Then add a couple of drops of peppermint and food coloring to your preference.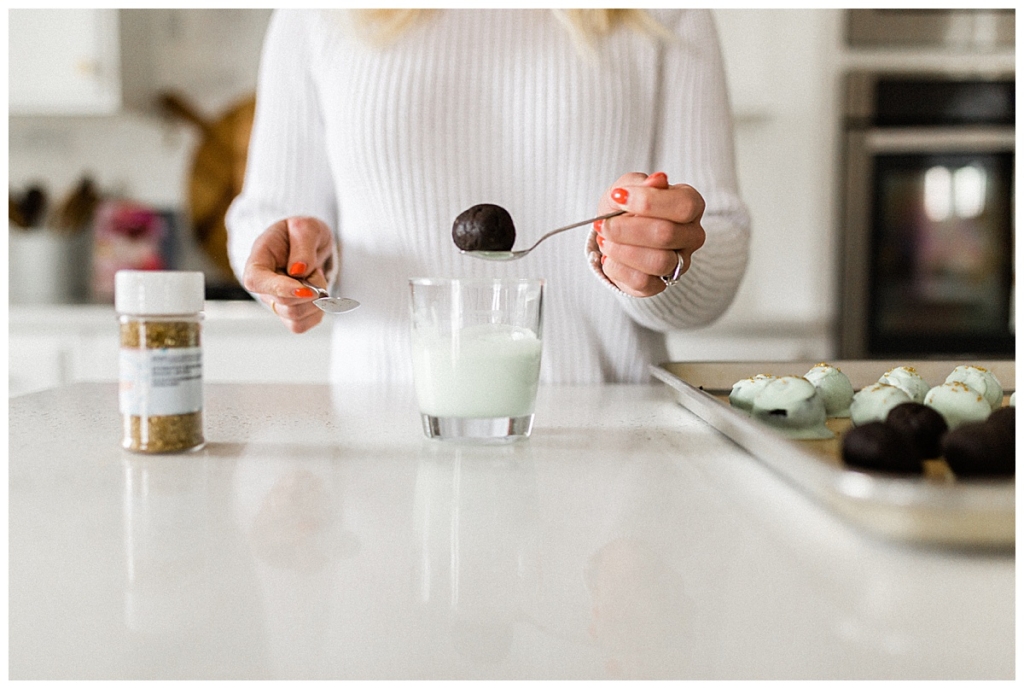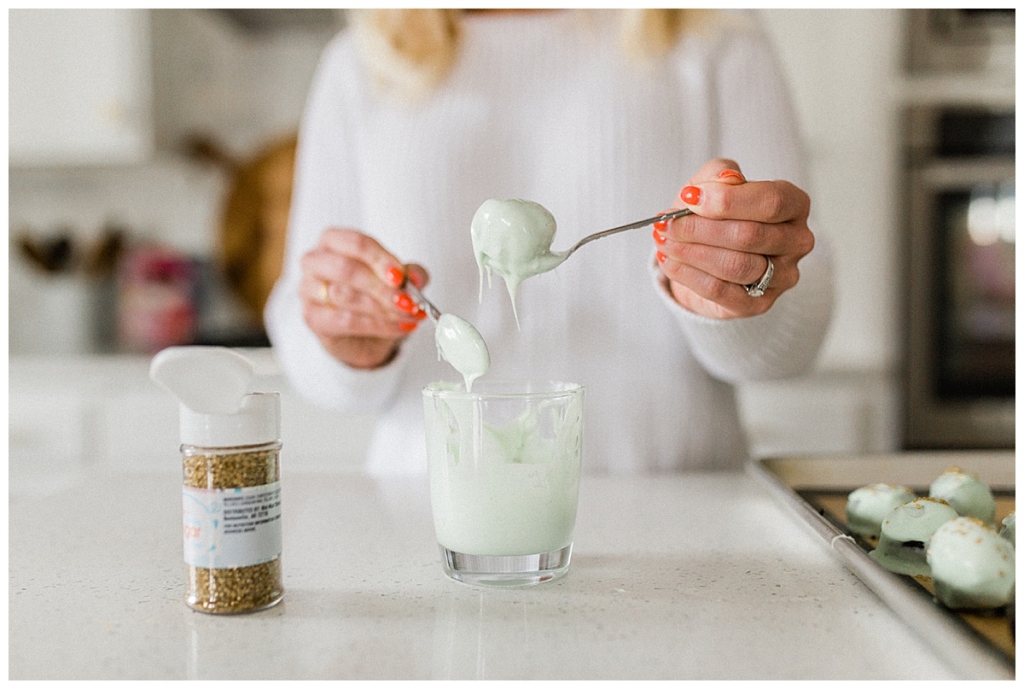 I used two spoons and just dunked them. You've got to work fast or your chocolate will harden.
Step 6.
After you dip them, sprinkle a little bit of the raw sugar on top for a little extra yum and sparkle.
Once all the balls are finished put them in the fridge for a tiny bit.
Now you may indulge! YUM!
These are the perfect gift for your man, your kids, your friends and well…you. Ha! These are so yummy!
Here are some of my other favorite recipes.