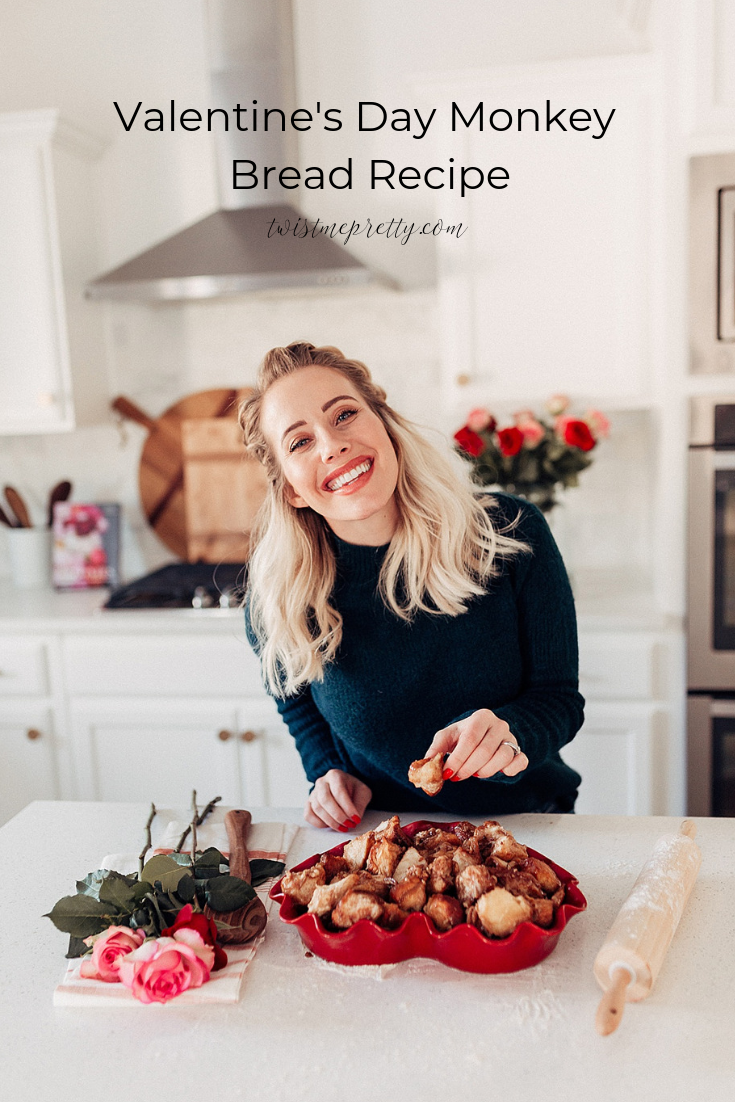 Valentine's Day Monkey Bread
Hey Babes! Valentine's Day is a day for sweets and I'm pretty sure calories don't count either, so boy oh boy do I have a recipe for you. And, this is kid tested and simple as can be. You ready? Today I'm sharing with you my Valentine's Day Monkey Bread Recipe.
This only takes 6 ingredients, 10 minutes to prepare and 30 minutes to bake. It is ooey and gooey and oh, so yummy. You are going to love it!

How to make Valentine's Day Monkey Bread: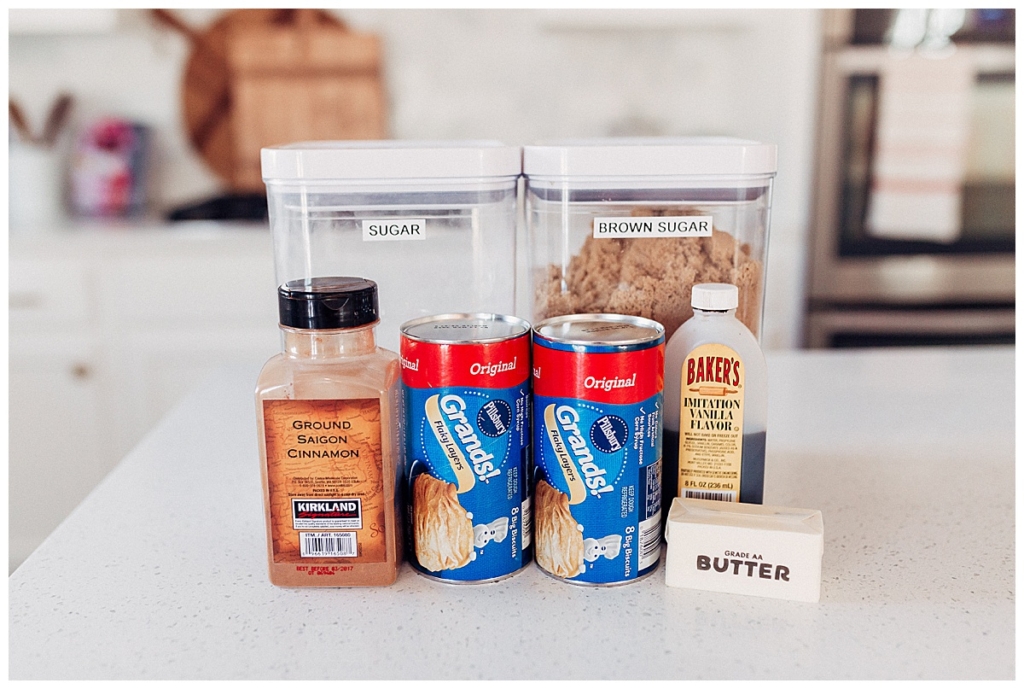 Recipe from here.
Ingredients:
3-

8 ounce packages

buttermilk biscuits

1

cup

sugar

2

teaspoons

cinnamon

1

cup

butter

(2 sticks)

1/2

cup

packed brown sugar

1 tsp vanilla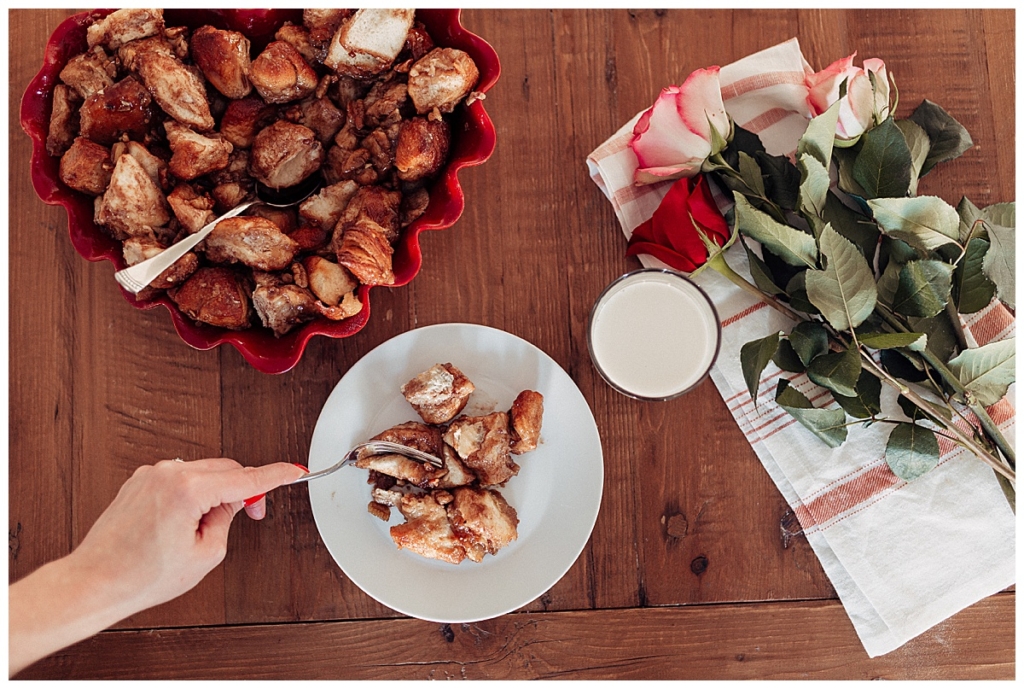 Valentine's Day Monkey Bread Step 1:
Prepare your favorite (and cutest) baking dish or bundt pan by greasing it with cooking spray or butter. Preheat oven to 350 degrees F.

Valentine's Day Monkey Bread Step 2:
Cut each biscuit into our equal sized pieces
Valentine's Day Monkey Bread Step 3:
In a bowl, combine 1 C sugar and 2 tsp cinnamon. Drop and roll the pieces of dough into the cinnamon and sugar.
Arrange them into the prepared pan.
Valentine's Day Monkey Bread Step 4:
In a small saucepan, combine 1/2 cup of the leftover cinnamon and sugar mixture with 1/2 C brown sugar and 1 C butter and 1 tsp vanilla. Bring mixture to a boil and then immediately remove from heat.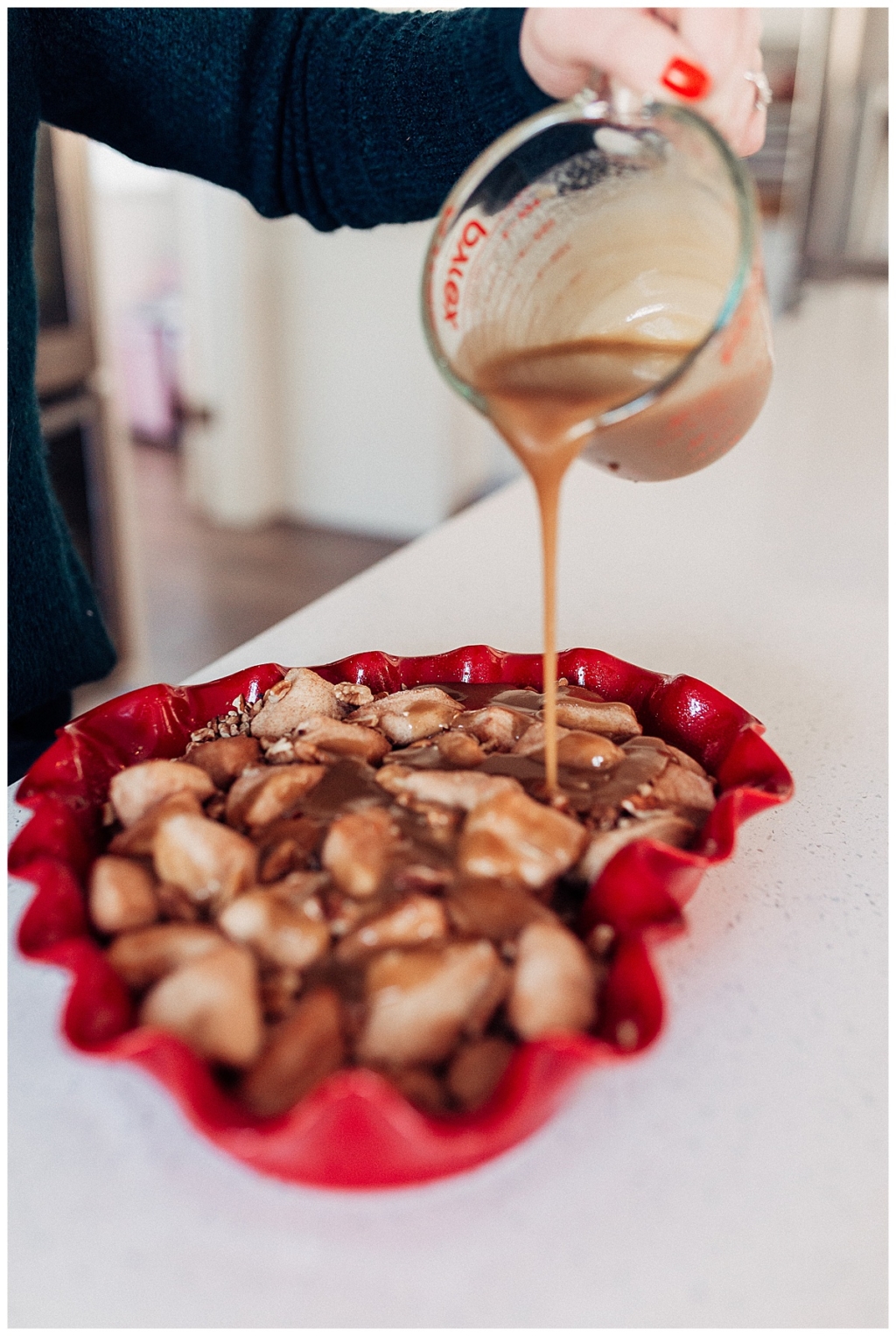 Drizzle hot mixture over the rolled dough balls.
Valentine's Day Monkey Bread Step 5.
Bake in oven for 30 minutes. This time may vary depending on oven and pan used. Continue cooking until tops are starting to crisp and turn golden brown.
Allow pan to rest for about 5 minutes (if you can wait that long).
Products
ruffle heart dish | vday dish towels | pink vase | banner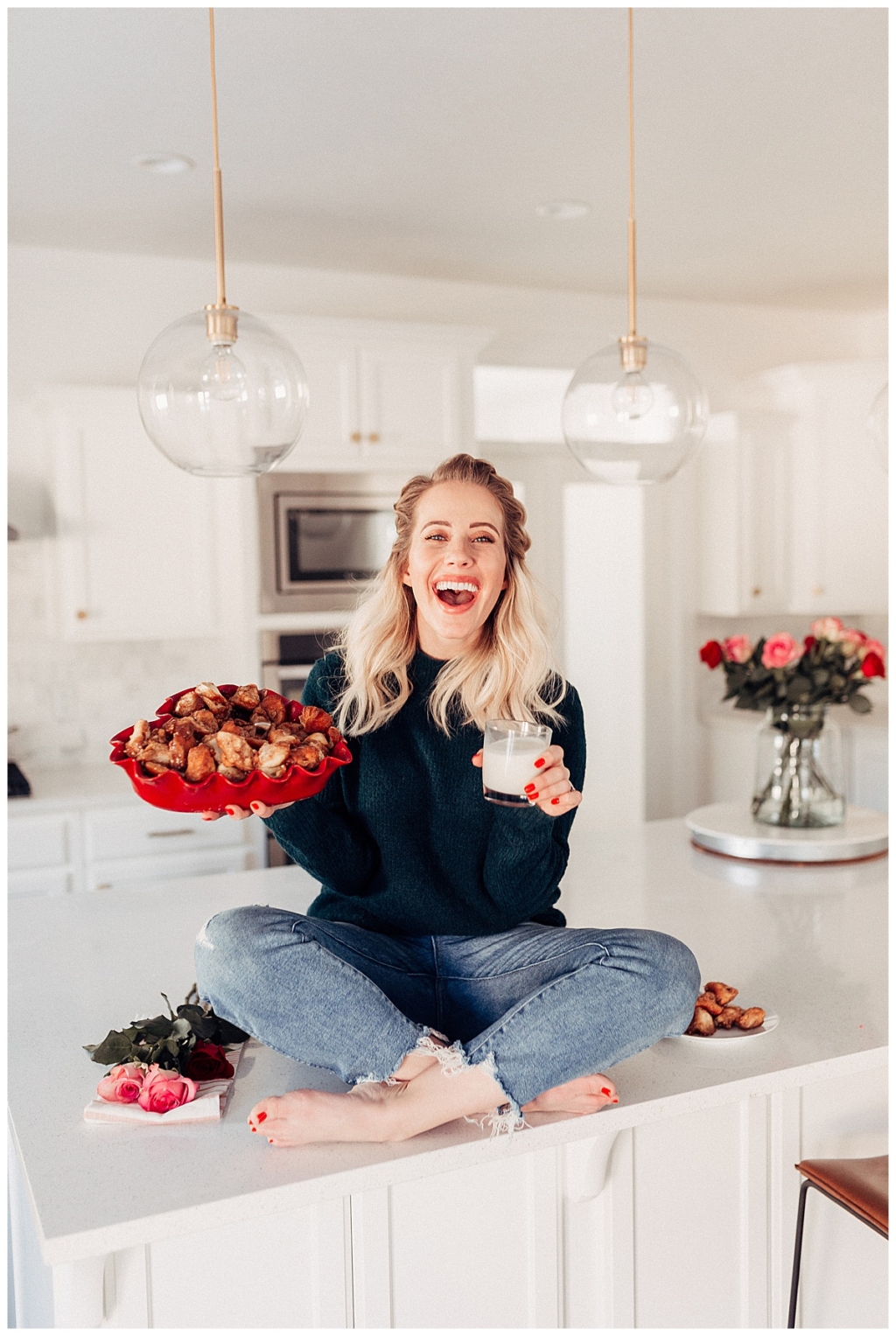 What do you think? Looks so yummy, right? This is the perfect recipe to get your little ones to help with. They will love cutting the biscuits and dipping them in the sugar. This makes THE best Valentine's Day breakfast. Have you ever made monkey bread? I'd love to know if you've tried this! Leave me a note in the comments.