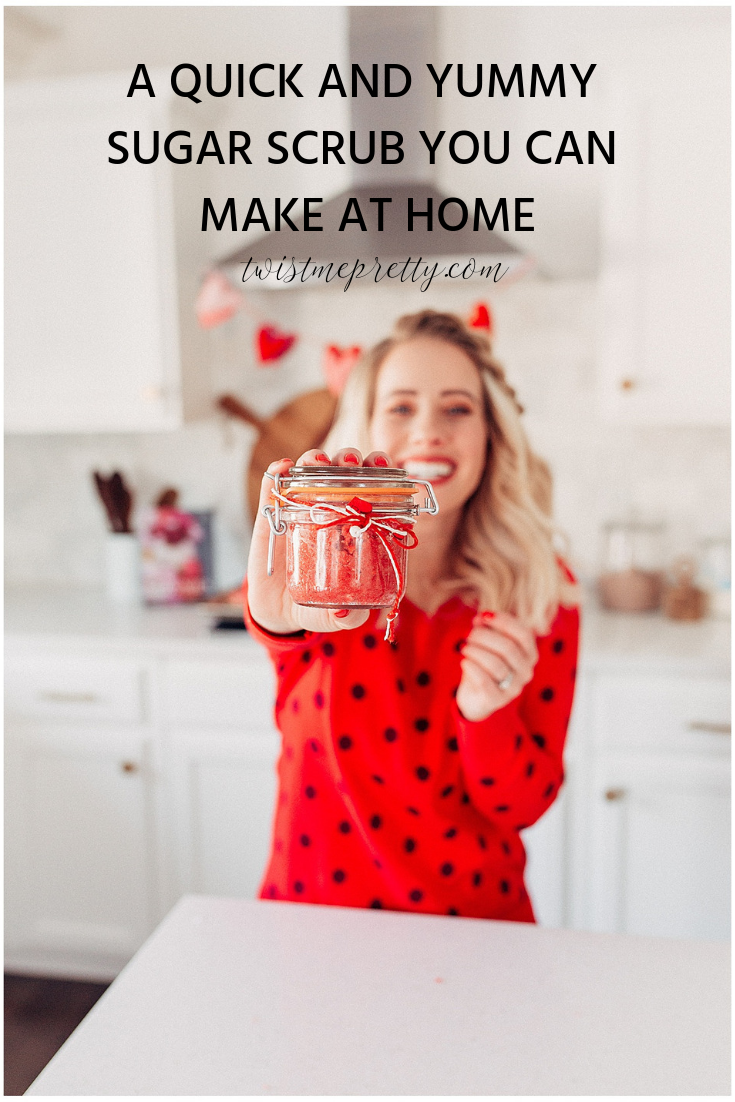 Valentine's day is coming up and I have THE perfect DIY gift for you to give to your favorite gal-pals. This sugar scrub is easy to make and your friends are going to absolutely love it. Get ready to have your. mind. BLOWN!!! This is the yummiest scrub of all time and I'm so excited to share it with you!
You can get freeze dried strawberries at Walmart but I pulled from our food storage and opened this baby up. Can I tell you how delicious freeze dried strawberries smell?!
Let's get going with the simple recipe for DIY Sugar Scrub.
DIY Sugar Scrub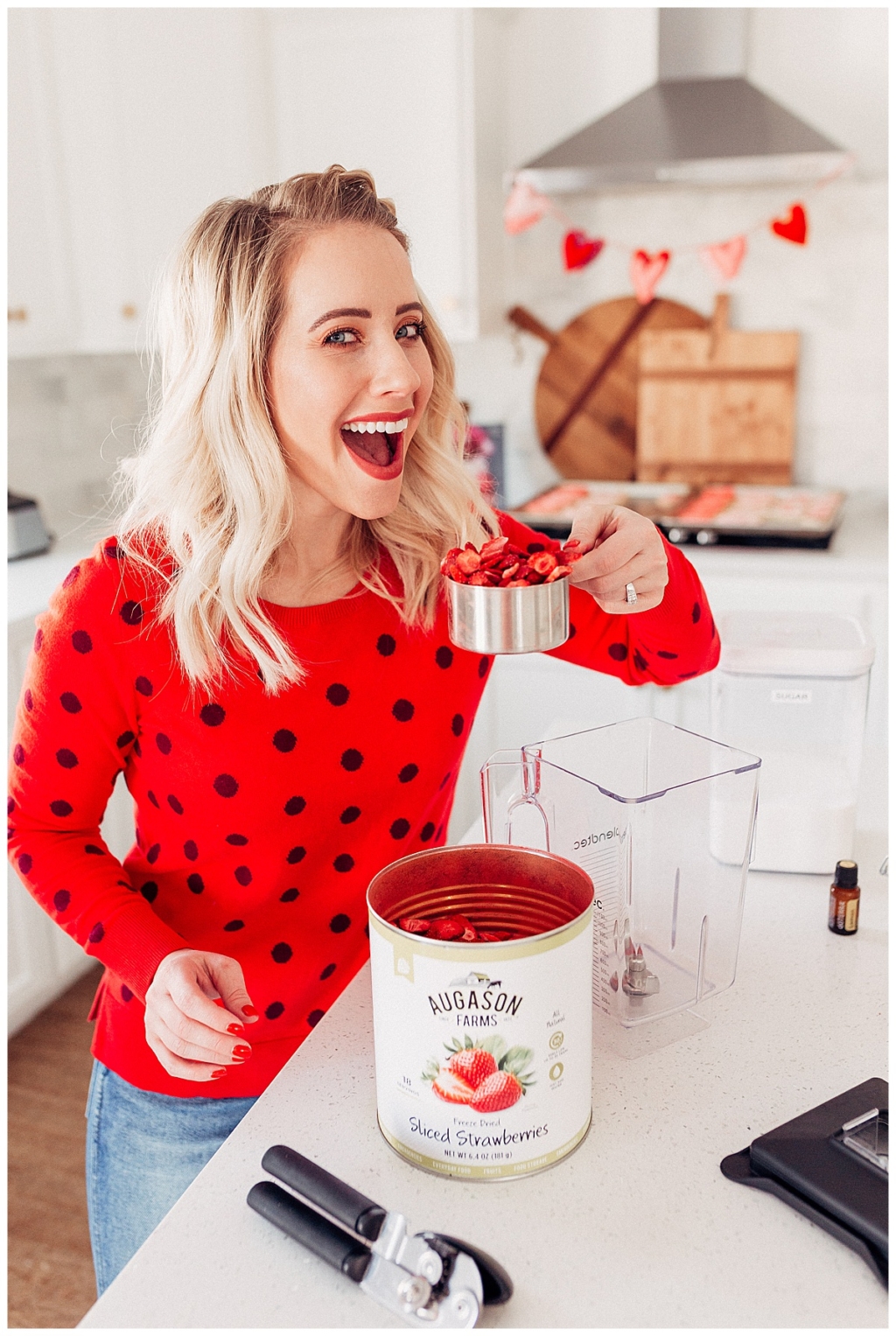 Step 1. Crush the strawberries
Put the strawberries in a blender and pulse until crushed or put them in a plastic sandwich bag and crush them with a rolling pin. I chose the rolling pin route because -dishes.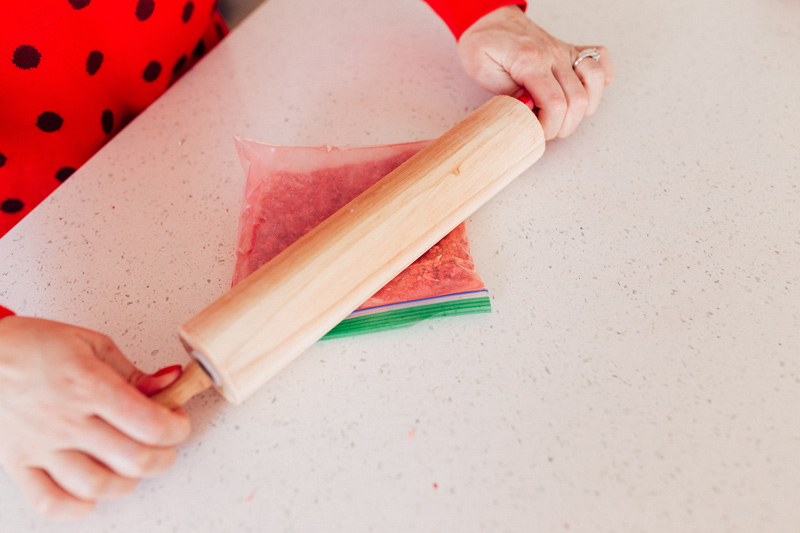 Step 2. Mix with sugar
Put the crushed strawberries in a bowl and mix in the sugar.

Step 3. Spoon in your coconut oil
Using a spoon, mix in the coconut oil.

Step 4. Add your oils
You can add whichever oils are your favorite but at least once please try the lemon essential oil. With the fruity smell of strawberries, the lemon gives it the yummiest smell!

Step 5. Mix
Mix what you can with a spoon and then with freshly washed hands, of course, go ahead and get your hands into that scrub! Knead your scrub until it's all combined!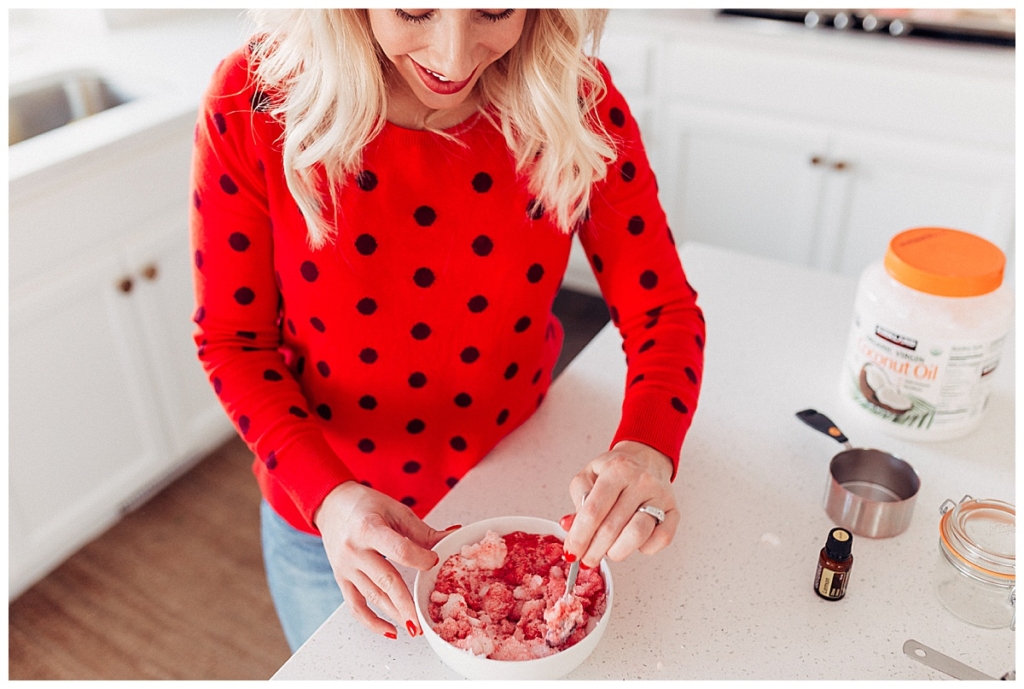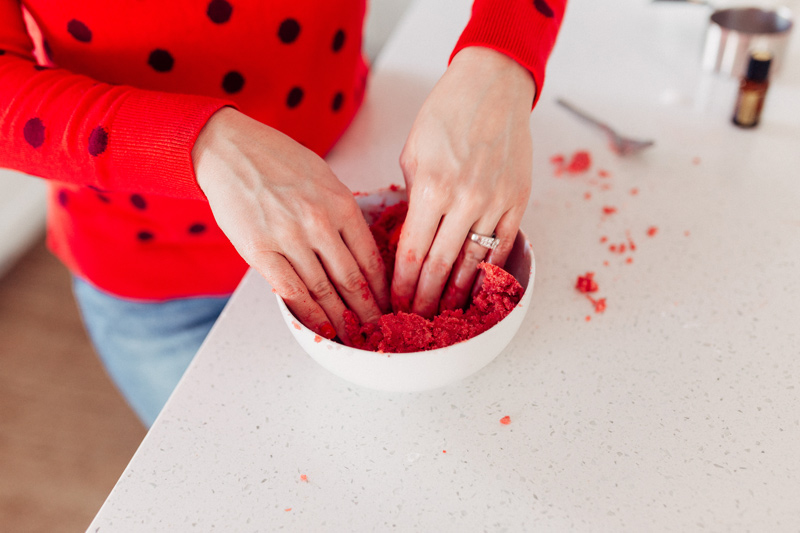 Step 5. Separate into jars
Put in two jars and decorate with your favorite ribbons and bows.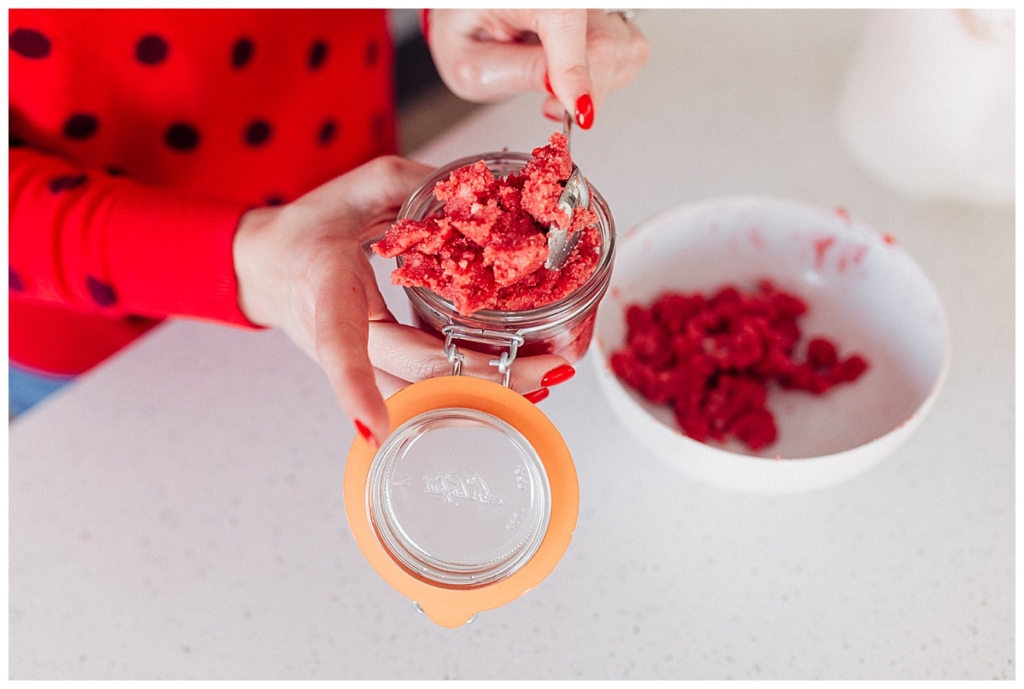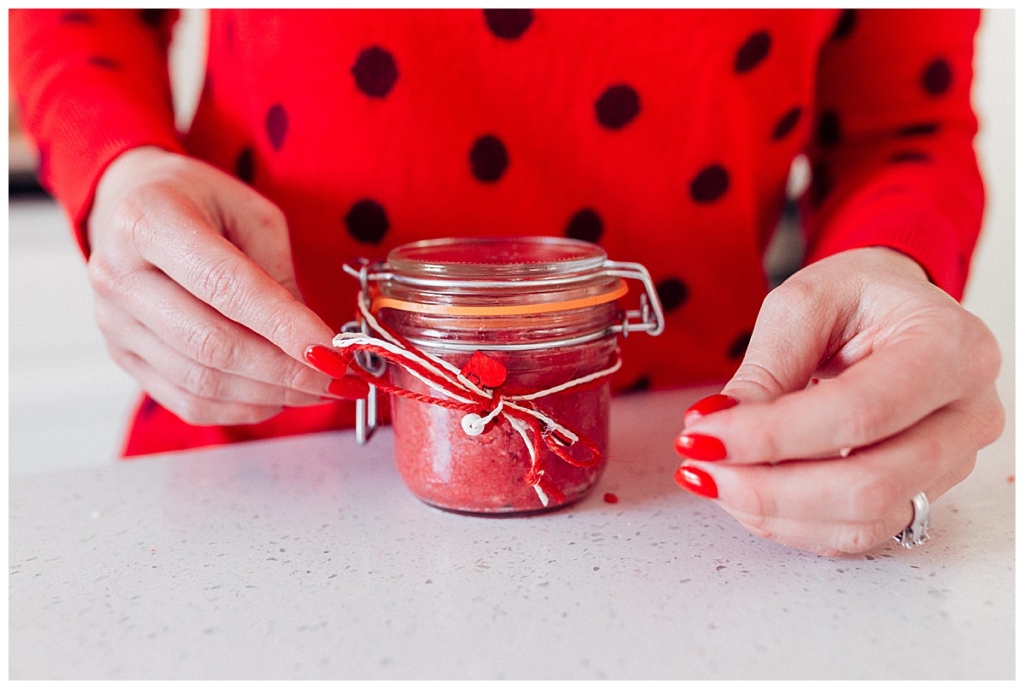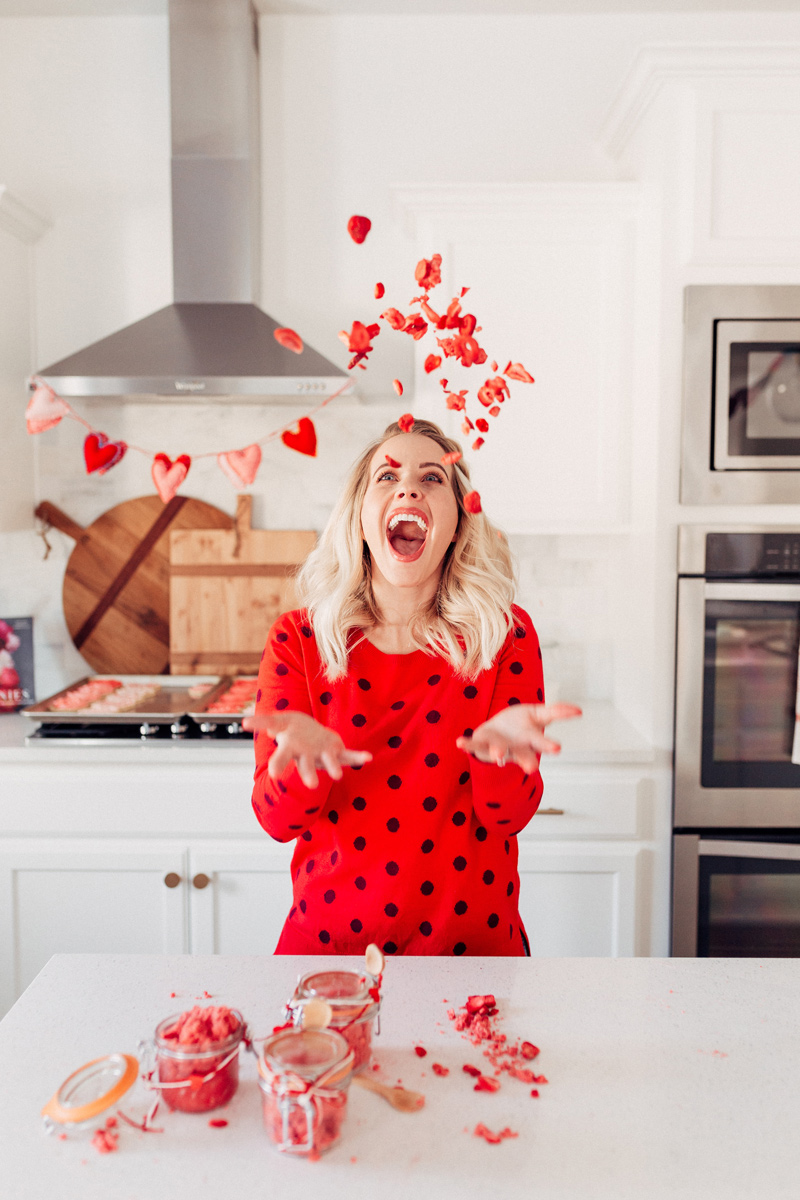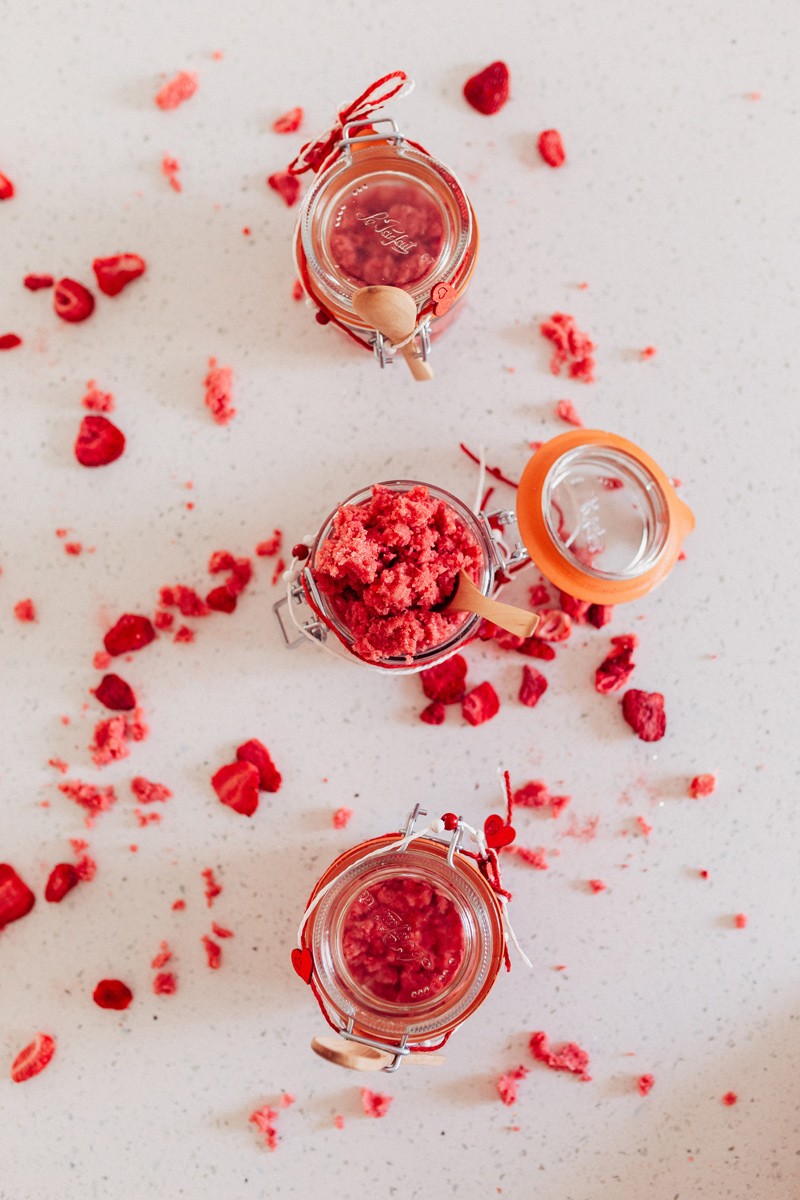 YUMMY!!!!! Use this on your lips, your body, your hands or feet – basically anywhere you want a soft silky finish. If you haven't seen the Rose Water tutorial make sure to check it out!! And are you liking these DIY's?! They've been so fun to create!
xo