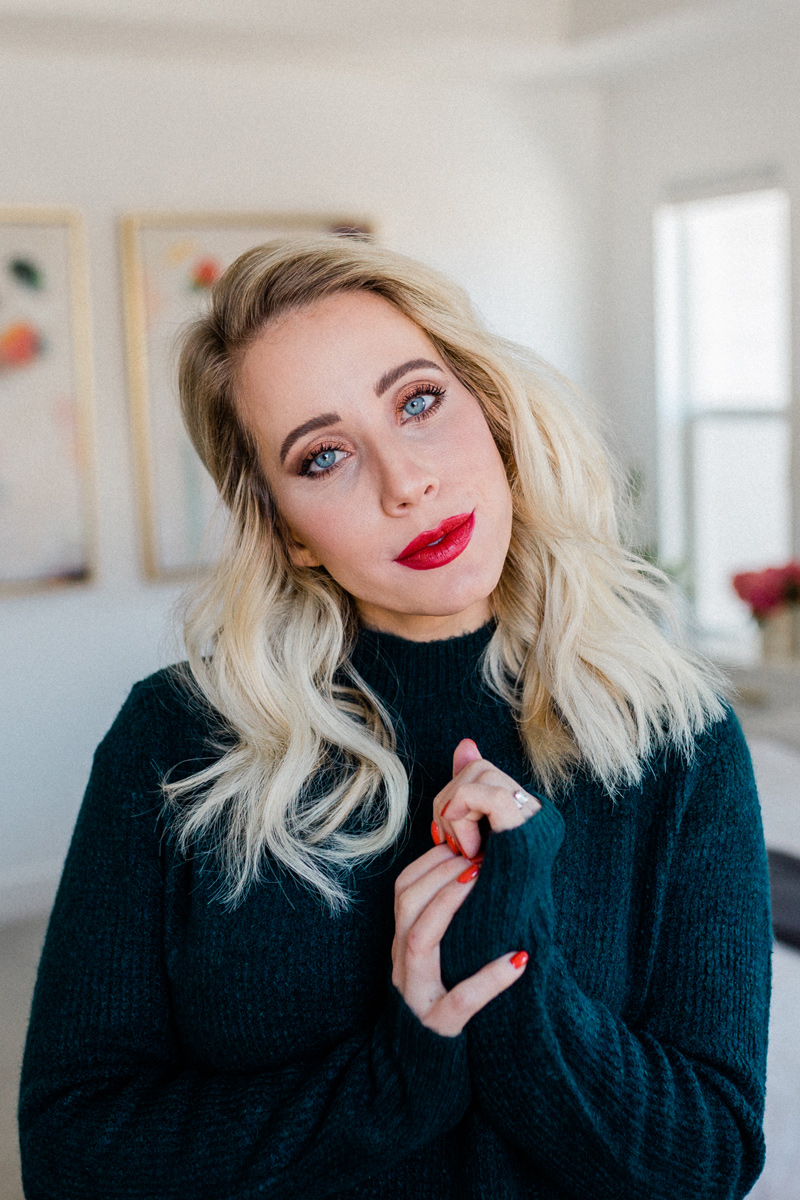 Valentine's Glam Makeup Tutorial
HIIIIIII!!!! We've got one week until Valentine's Day, babes. Do you have any fun plans?! I'm trying to get my mother-in-law to watch my kids for the weekend to surprise my husband with a little trip to St. George so he can golf. Well, I guess so we can golf. The things I do for that man! I'll keep you posted on what happens. If no surprise trips lurk around the corner, though, I know we'll end up going to a nice restaurant and there are foreseeable chocolates in my future haha! I happened upon this really beautiful Valentine's Glam Makeup look the other day and wanted to share. It's easy enough and doesn't take much time so I thought you babes would like it.
If you're also wondering about the hair, you can read this my 7 tricks to get flirty full curls full of volume for short hair or watch my video on how to curl hair with a curling wand! Also I've wrapped up a few favorite Valentine's outfits in this post here and have shared my favorite Valentine's Hairstyles in this post here!
"VDAY2019" will get you 35% off entire site + free shipping on orders over $35
❤️ ShopFlourish.com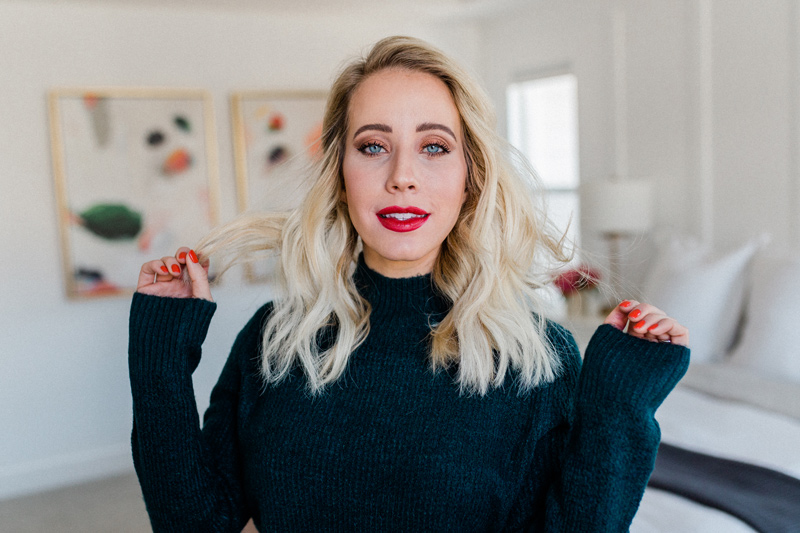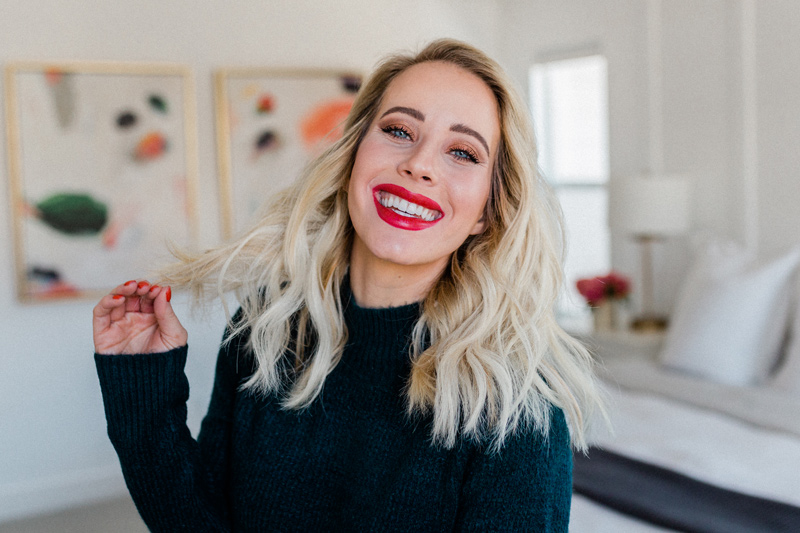 Quick question – do you prefer the red orrr…..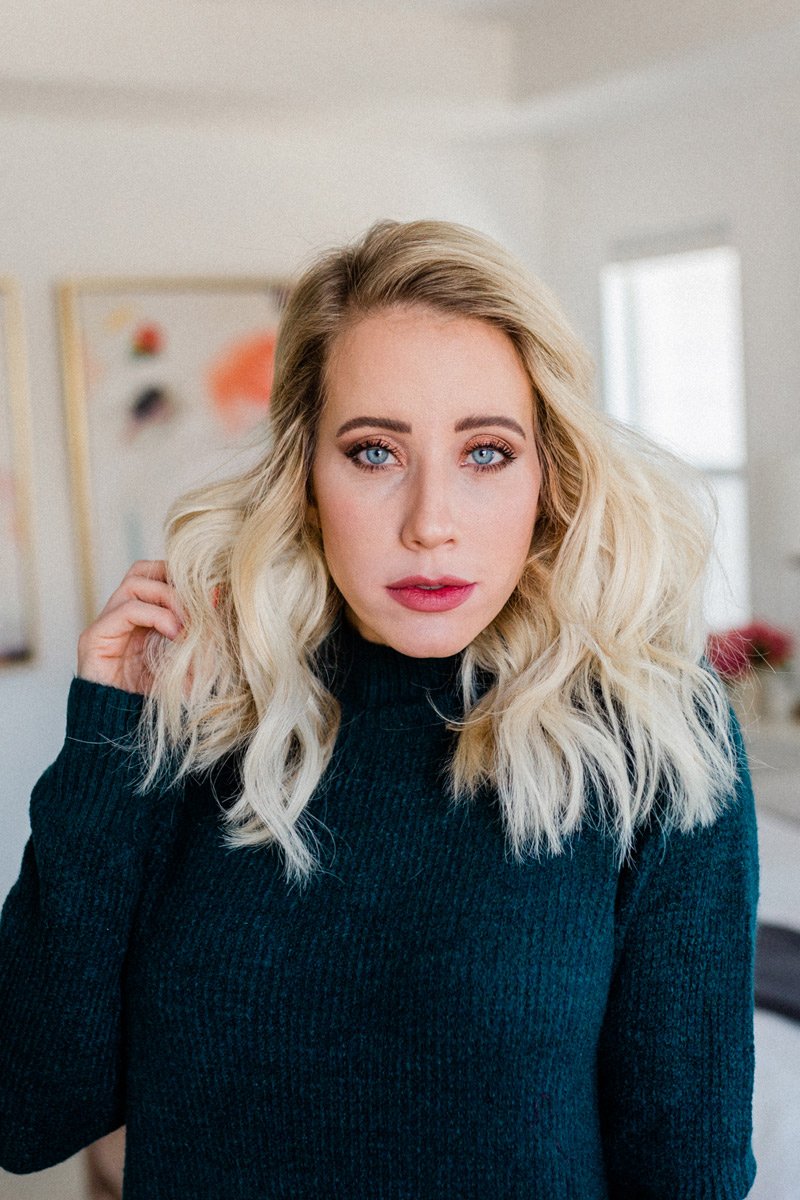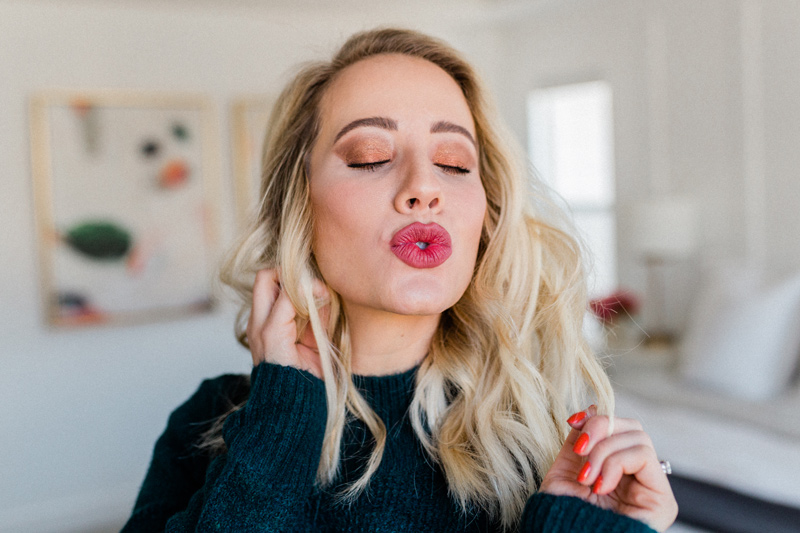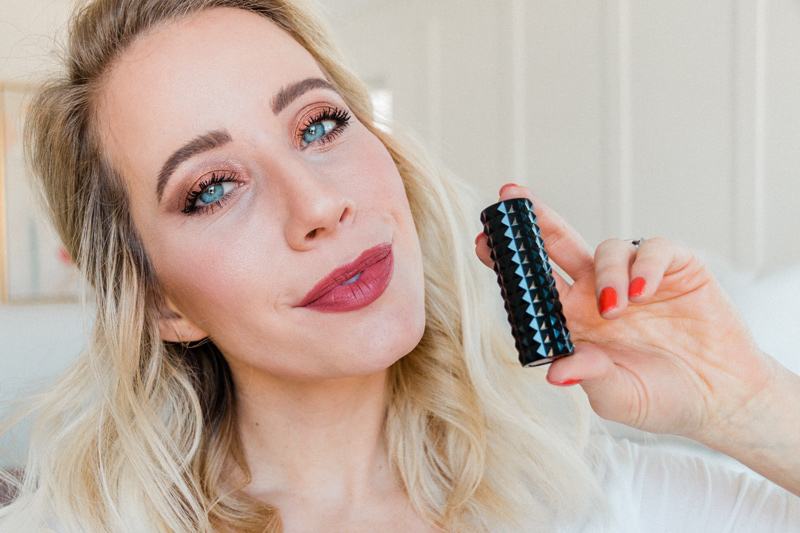 This neutral rose color? Or….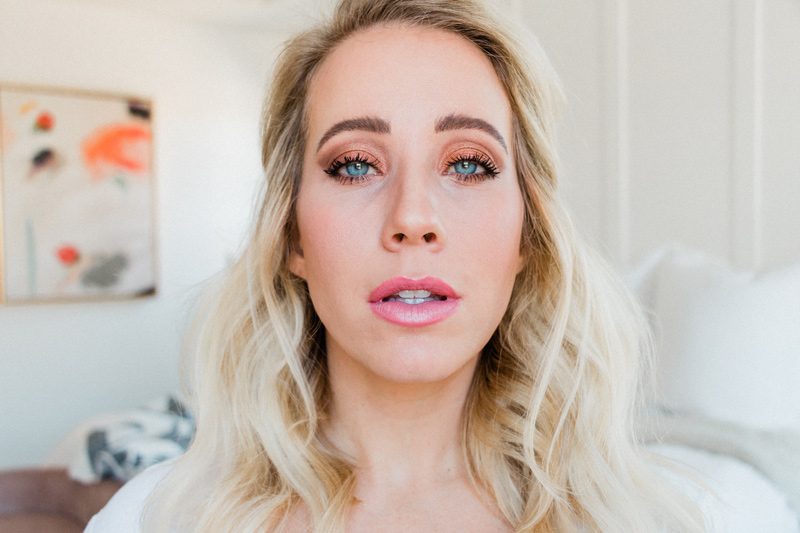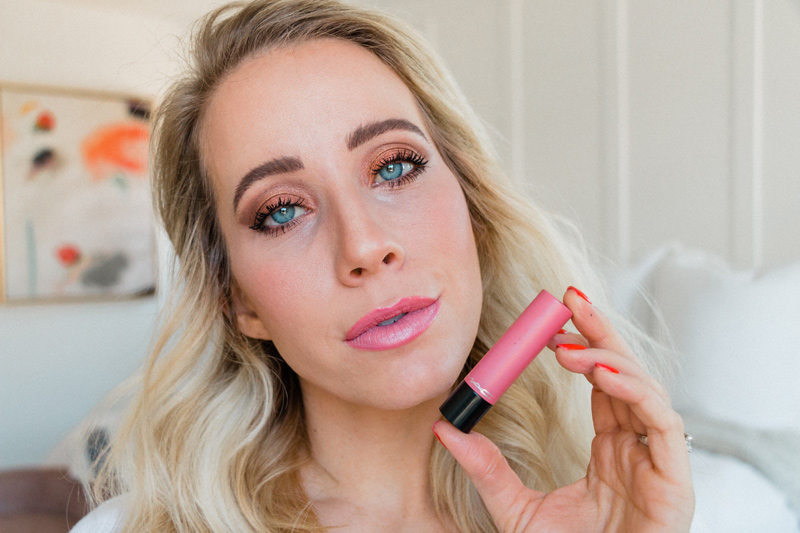 This baby pink?
I'm torn. The neutral glam eye works with all three colors. What one would you wear? Checkout the tutorial below and in order of when I used them here is a list of all the products!
FACE
Urban Decay Urban Defense – minimizes pores and makes your makeup go on so nicely
MakeSense Anti Aging Foundation (creme beige) nourishes + protects and covers blemishes + uneven skin tone
Nars Creamy Concealer (vanilla) – under eye concealer to brighten and conceal dark circles
Foundation Brush from It Cosmetics
Fenty Beauty Match Stix (mocha) – adds dimension back into the skin
Nars blush (Torrid)
Sephoras angled blush brush #49
Urban Decay SIN Afterglow Palette

Brows
Shadow Sense (moca java + garnet) long lasting color to fill in the brows
Angled Brow Brush
Benefit Gimme Brow (shade 3) – adds fullness to your brows
Mote Liner in Brown – adds great dimension back into sparse brows
It Cosmetics Celebration Foundation
Fluffy foundation brush

Eyes
Macs Paint Pot in Painterly – Eyelid Primer
Urban Decays Beached Eyeshadow Palette (out of stock but THIS palette has all the same colors + more!!)
Angled eyeshadow brush
Luxie fluffy brush 205 tapered blending brush (only available in the full set linked below)
Luxie 501 small contouring brush
Super hero IT Cosmetics mascara

Lips
Laneige Lip Sleeping Mask
Macs Liptensity Medium Rare – PINK
Lipliner in the color SOAR
Kat Von Dee – LOLITA
Macs Liptensity MULLING (out of stock but Ruby Woo is a LONG TIME favorite!)
Lipliner in the color CHERRY

If you need a few brushes here are a couple of my favorite sets!
Luxie 5 piece face set
Full set with eye brushes
Makeup Tutorial
And for your Beauty Boards on Pinterest!!!