Does anyone else feel jipped?! I could've sworn it was just November and we were all gearing up for the fun, cozy holiday season. And now? Now it's almost VALENTINE'S DAY!!!!!!!!!! How is this even possible?!?!?! Because the season of love is almost upon us I wanted to round up some super cute sweaters and Valentine's Outfits for you.
I don't know about you girls, but in my book, Valentine's Day is for sure the best excuse for cute clothes and of course, a fun date night! I rounded up some sweaters that are PERFECT for the month of February and your Valentine's night date, but also can be worn alllll year round. I'm all about price per wear – you gotta get your money's worth, ya know what I mean?! The more times and occasions you can wear a piece, the more the price per wear goes down!
Valentine's Outfits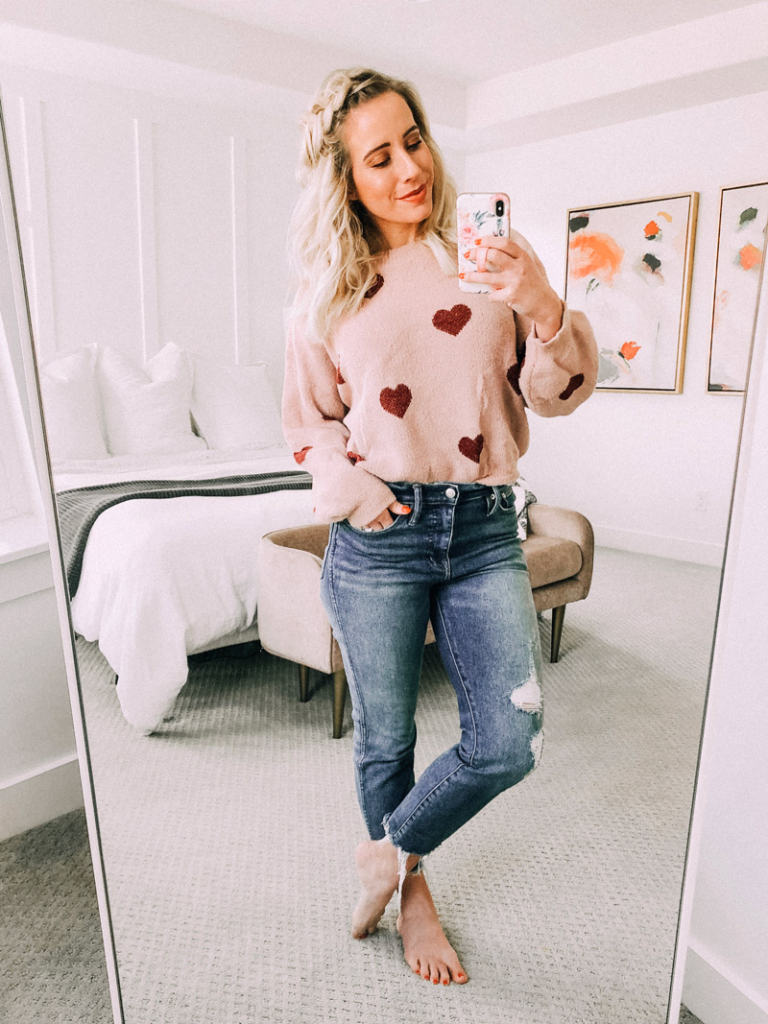 Sweaters :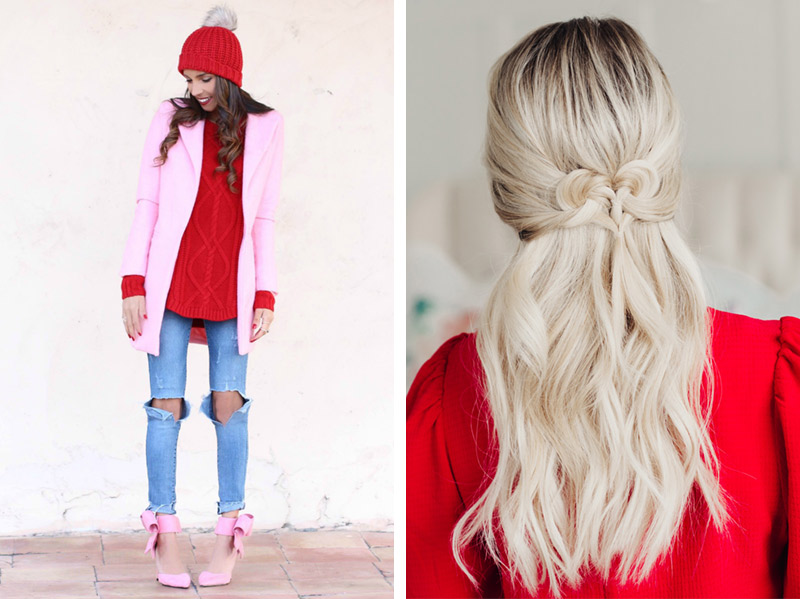 I wanted to show you a few options on how I would style one (or all) of the sweaters from my picks!

Date Night:
For date night you could easily dress up any of these sweaters with black coated skinny jeans (linked under $100 and suck you in so good) and a pair of heels (linked under $60 and the best basic)!
Everyday Mom Look:
For an everyday look half-tuck one of the sweaters in on the front and then pair with any distressed denim (linked under $40 – every woman needs a pair) and booties (linked on super sale under $70).
Comfy Casual Vibes:
For that stay-at home comfy look, throw on some super cozy joggers (linked under $45 and SO comfy) sneakers (linked under $30, total designer dupe) and a cute beanie!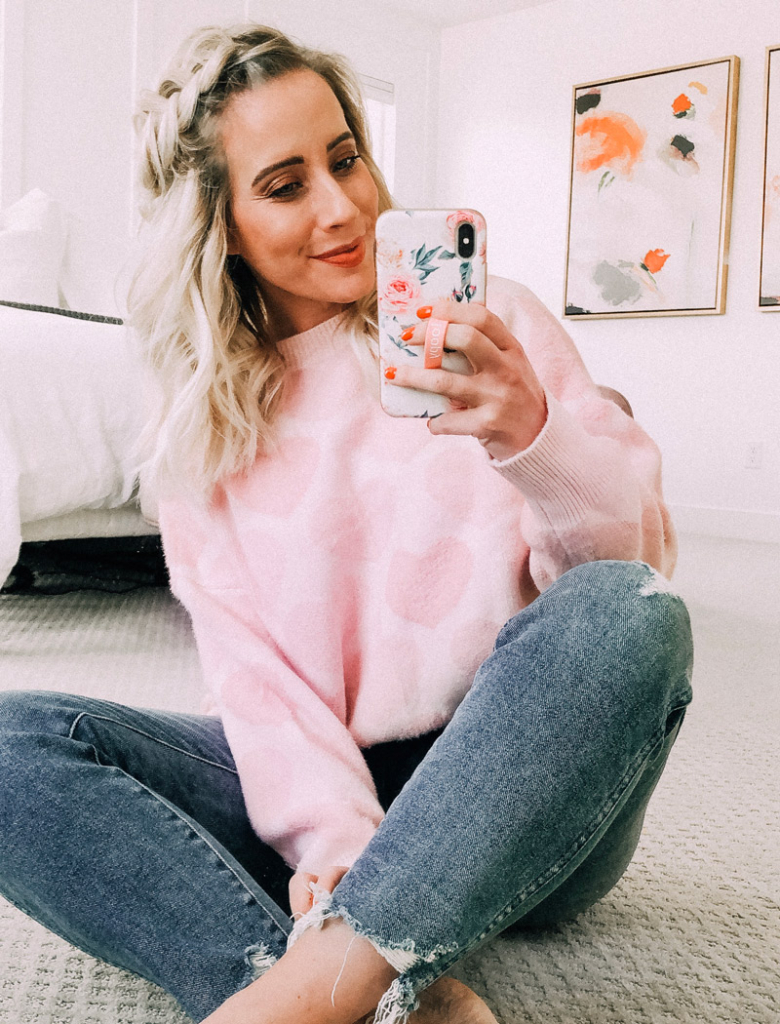 And there we have it!! A few super cute and festive Valentine's Outfits, I'd love to know which one is your favorite! Do you like posts like these? I haven't done anything like this in awhile but I think content like this is so fun to put together. ANYWAY! Happy Valentine's Day soon! If you're looking for a Valentine's Day Hair tutorial check this one out here.
xo babes!