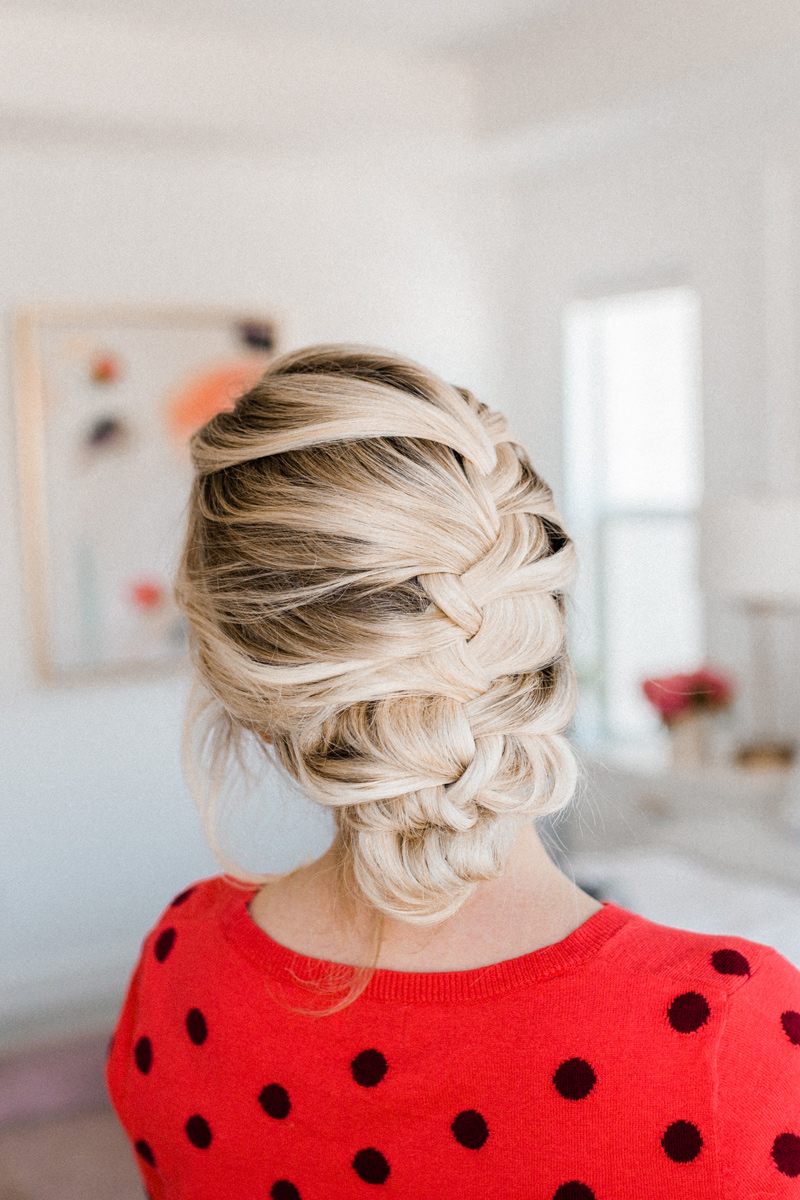 ❤️ 4 EASY Valentine's Hair Tutorials ❤️
HAPPY VALENTINE'S DAY!!!!
Oh wait, it's not even February yet?! Man I'm on top of things! Call me crazy but I look forward to Valentine's Day all year long. I start celebrating it weeks in advance because c'mon… roses, treats, a fancy date night, cute hairstyles and clothes. What's their not to love about the holiday OF LOVE?!!!! Because it's one of my favorite holiday's of all time AND because Valentine's Day usually calls for a dressier style, I'm sharing 4 easy Valentine's Hair Tutorials that work well on short, medium length, and long hair.
You're welcome. Aren't they cute?
Valentine's Hair Tutorial #1
This first hairstyle sort of happened by accident, I'm still learning how to style this shorter length hair! All this is a french braid draped over a messy bun. It's EASY!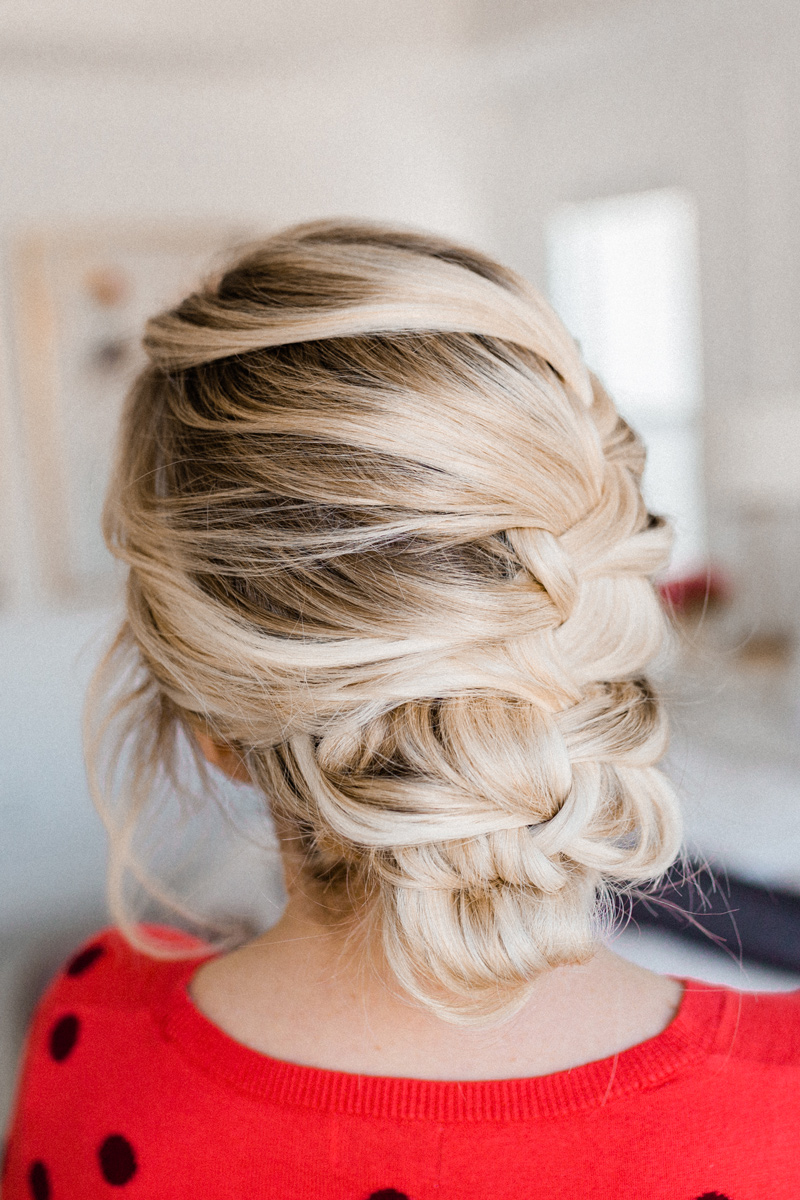 Valentine's Hair Tutorial #2
Of course I needed an actual heart shaped hairstyle, duhhhhh. I absolutely adore the one I styled last year – (check that out here if you haven't seen it) but my hair isn't long enough anymore to pull it off. I decided to create something that would work with shorter layers and happened upon this heart shaped hairstyle. What do you think? I would have liked it a little smaller and daintier but with what I had to work with I was happy with how it turned out! What do you think?


Soft waves:
The soft waves are brought to you by the Flourish Trio – 25 mm barrel. Y'all this iron IS EVERYTHING!!!! If you need a new curling wand do yourself a favor and get a good one!
This curling wand comes with three barrels so you can switch up your styles and lengths whenever you need + it's made out of 100% titanium which gives your hair that long lasting curl and fights frizz. It also has the adjustable heat settings which are SO IMPORTANT! If your iron has an on/off switch only chances are your frying your hair.
We'll be making a bigger deal about this sale in the next few days but for those who are actually reading these posts — enjoy the code VDAY2019 for 35% off on orders over $35 + free shipping! You can check out this video here to see how I curled my hair with a curling wand and then make sure to check out the post "14 Mistakes Your Making While Curling Your Hair". Are you guilty of any of them?!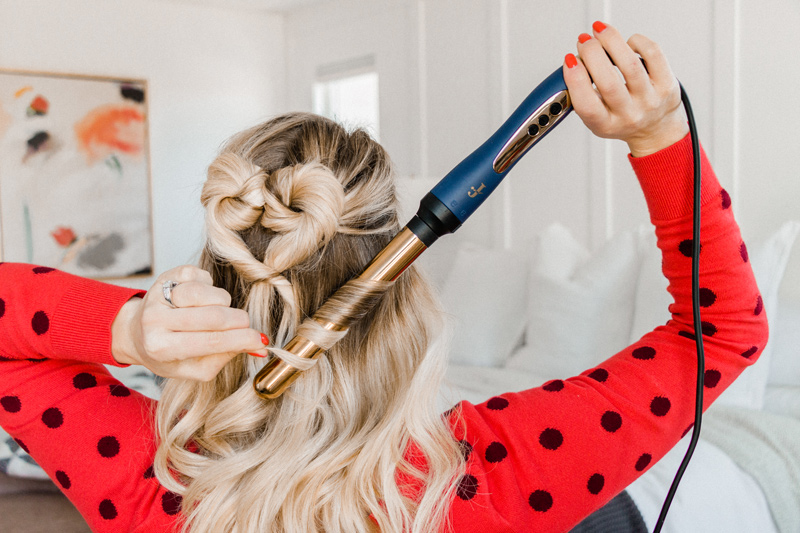 Valentine's Hair Tutorial #3
This pretty little number is so dang easy and it's perfect for Valentine's Day. I get so many compliments on this style. It's fierce and edgy and works great on all hair lengths!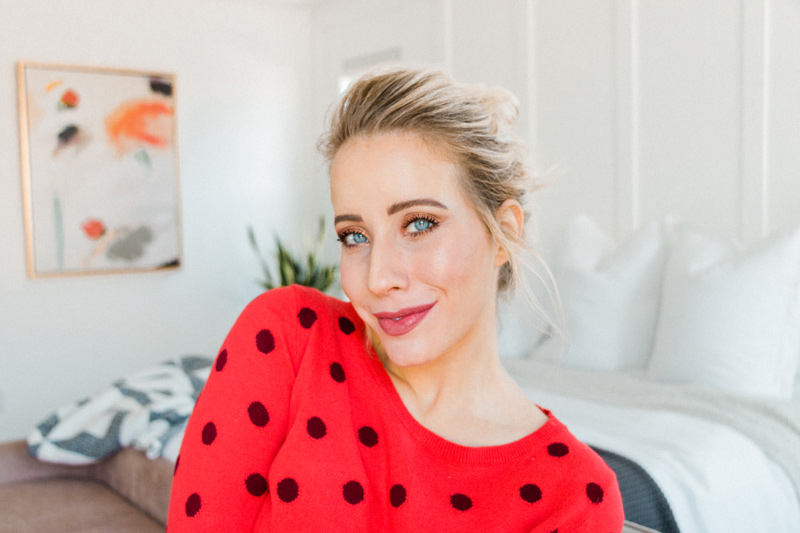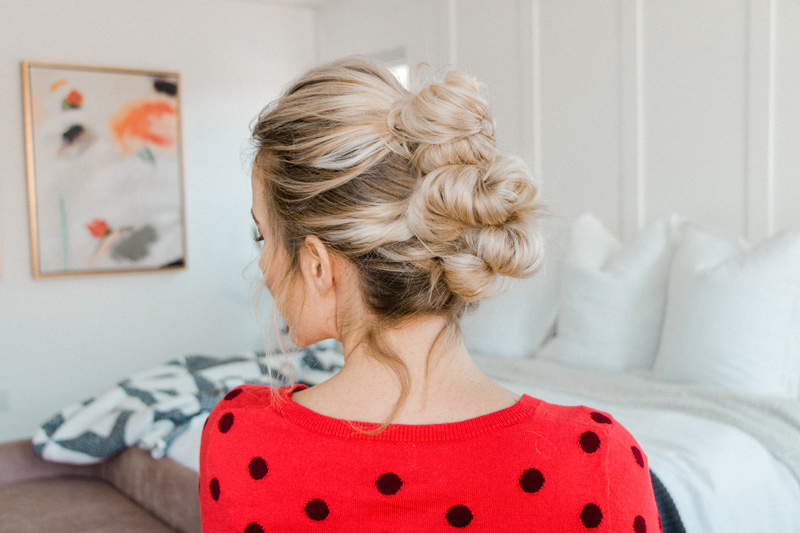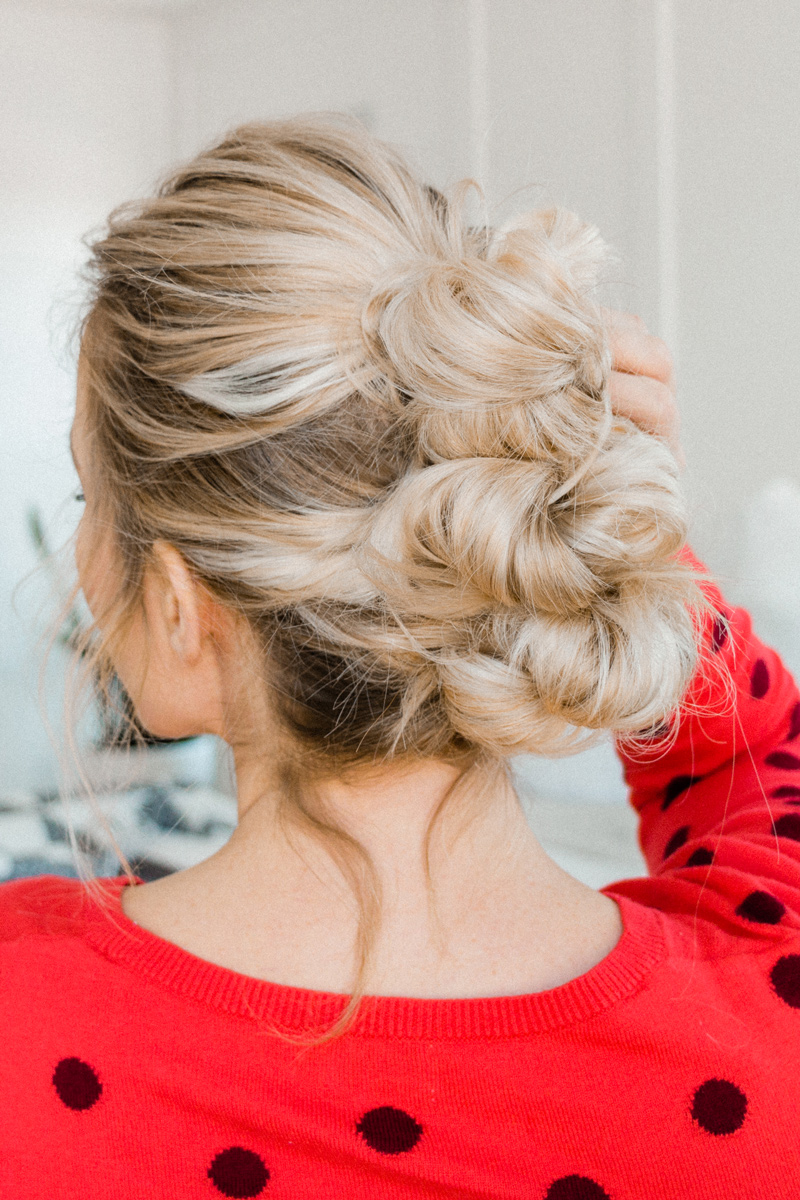 Valentine's Hair Tutorial #4
Hairstyle #4 is GORGEOUS. It's a dutch french braid and then I finished it off with this super cute bun, it's basically a knot that I've secured with bobby pins.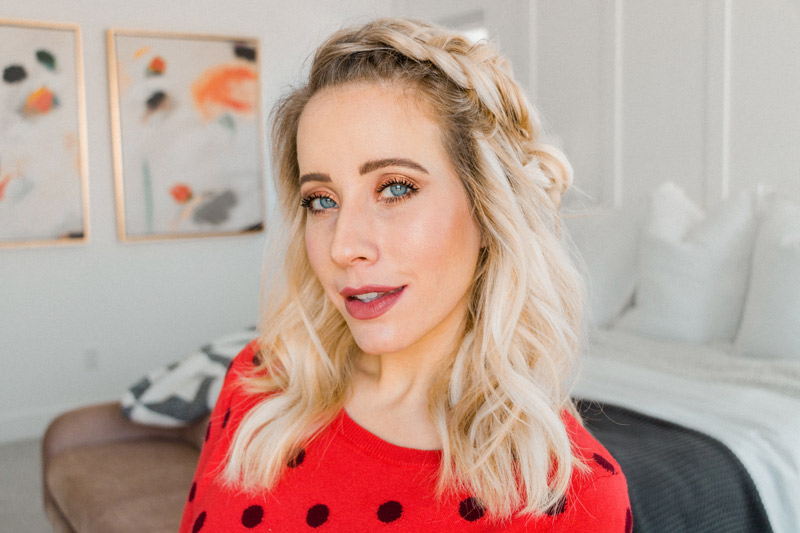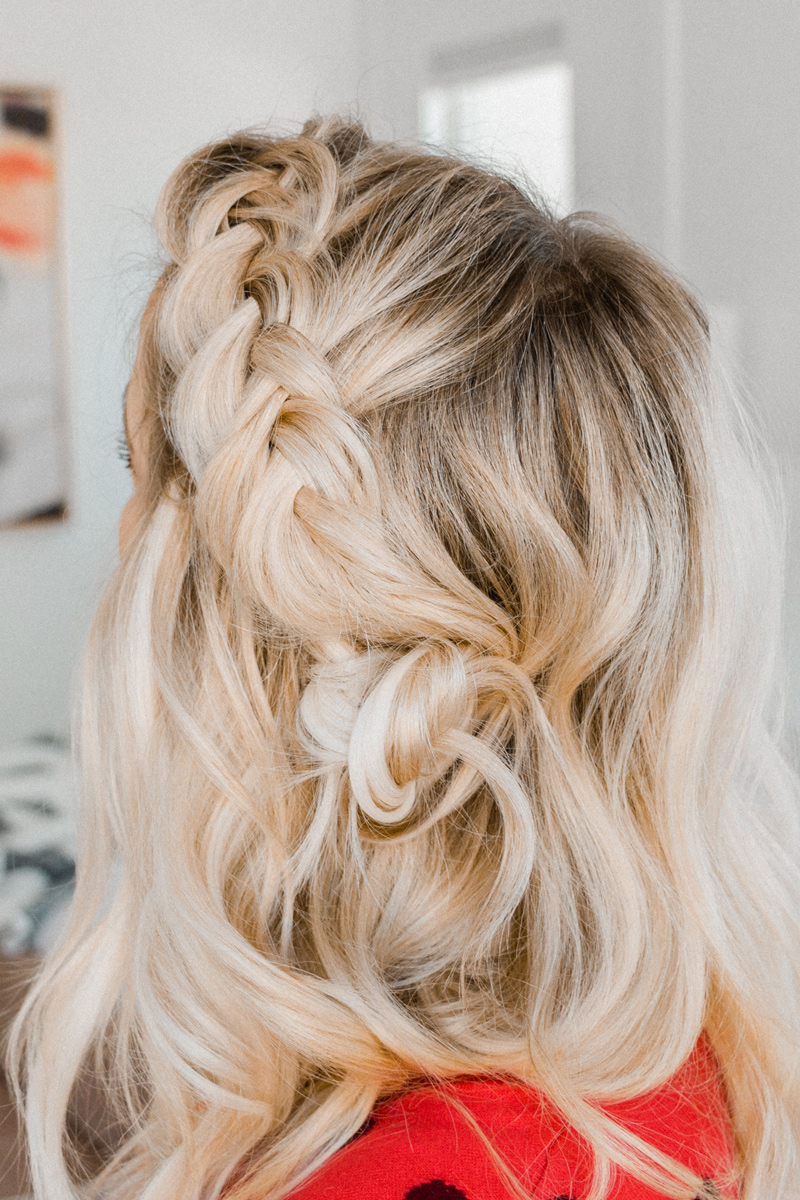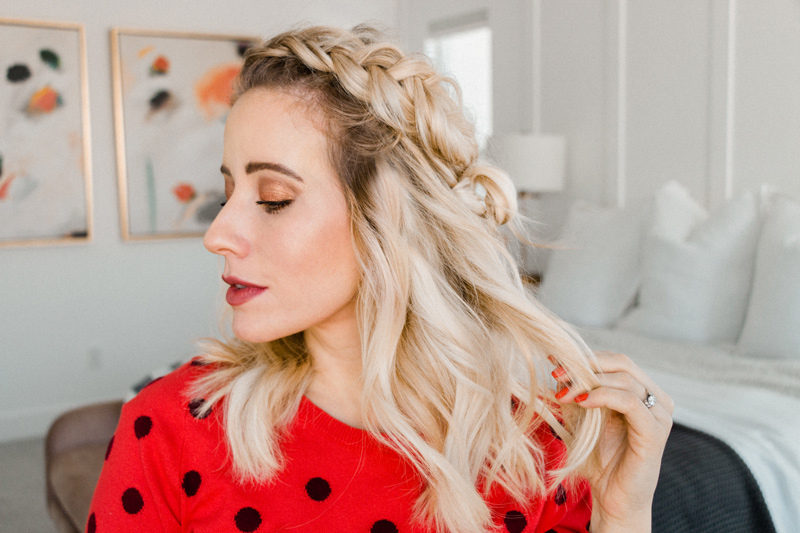 What do you think of these Valentine's Hair Tutorials?! Which one is your favorite? Do you have any plans for Valentine's Day this year? I'd LOVE to get away this year without the kiddos – love them – but I'm just dreaming of alone time with Bri. It's ain't gonna happen though because four kids is a hard ask even if it's for a short weekend!
_______________________________
PINTEREST: