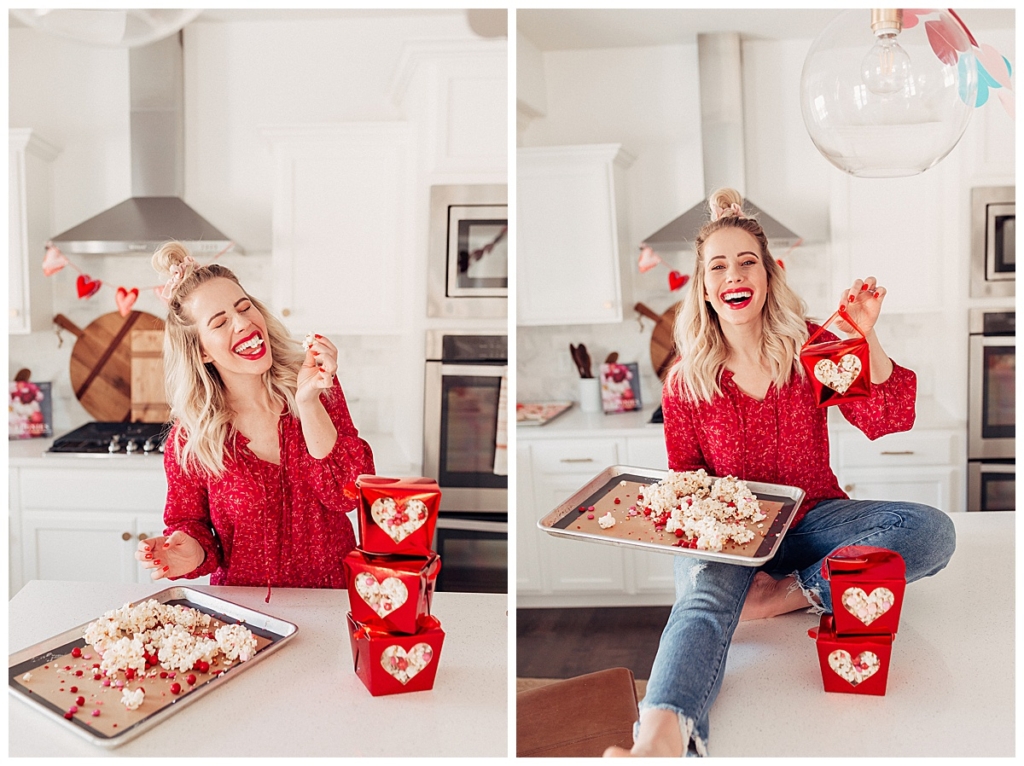 How to make Valentine's Popcorn
Guys, we finally made it to Valentine's week!!!! Because I know one of our favorite things to do together is bake and watch movies I thought it'd be fun to share one of my very favorite Valentine's Day Popcorn recipes. It's something you can totally let the kiddos help with because it's so super easy and it's just a fun and festive way to celebrate Valentine's Day and spend time together as a family.
I got these cute little red heart-shaped containers at Hobby Lobby – have you seen their Valentine's section? Goodness gracious, everything is so super cute! We made so much popcorn that I gifted a lot of it to neighbors and friends.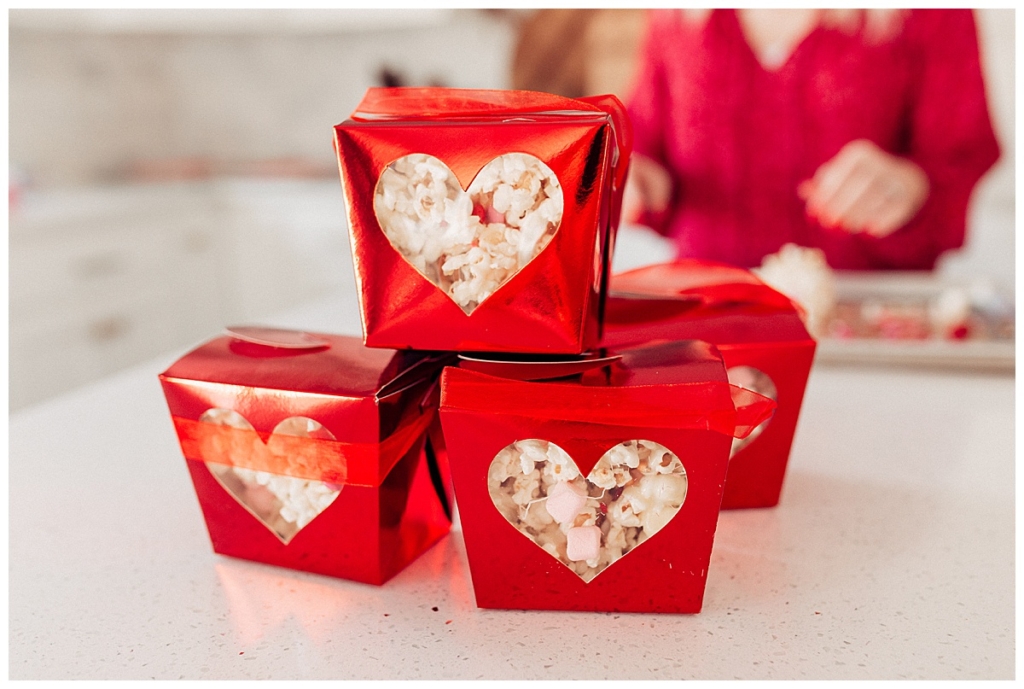 This recipe is so quick, easy and yummy that you are going to want to share this with all your friends. So, you ready? Let's get to this how to make Valentine's Popcorn.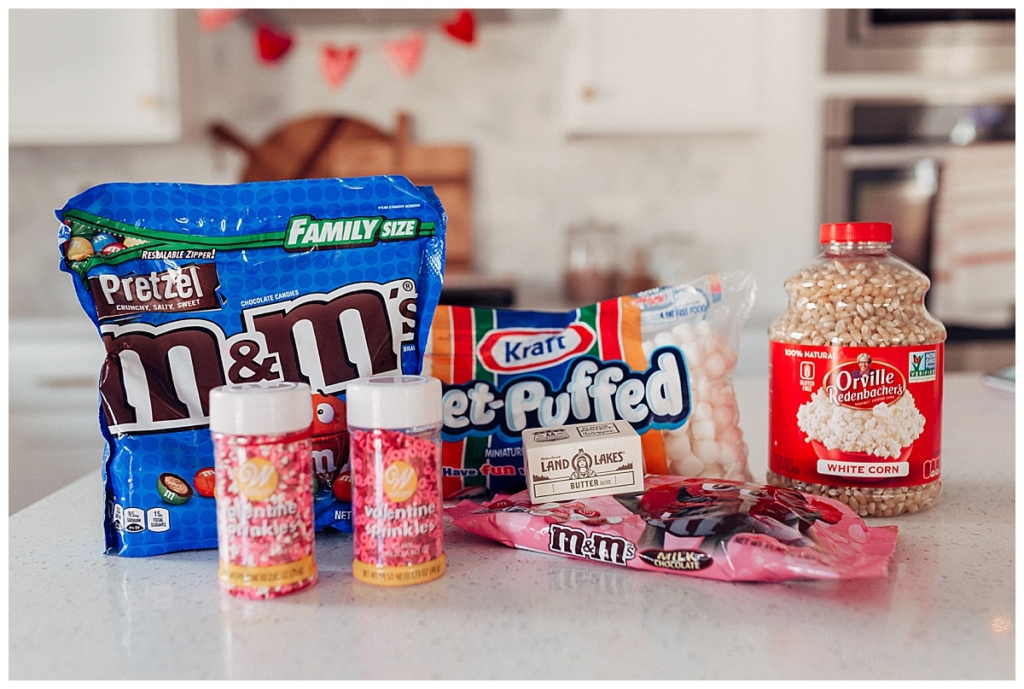 Ingredients:
M&M's (I got the pretzel ones because I love a little salt and sweet action)
Regular M&M's
3 C mini marshmallows
3 T of butter
10 cups popped popcorn (I'll admit, I cheated a little bit and used microwaved popcorn.)
Sprinkles and your favorite Valentine's candies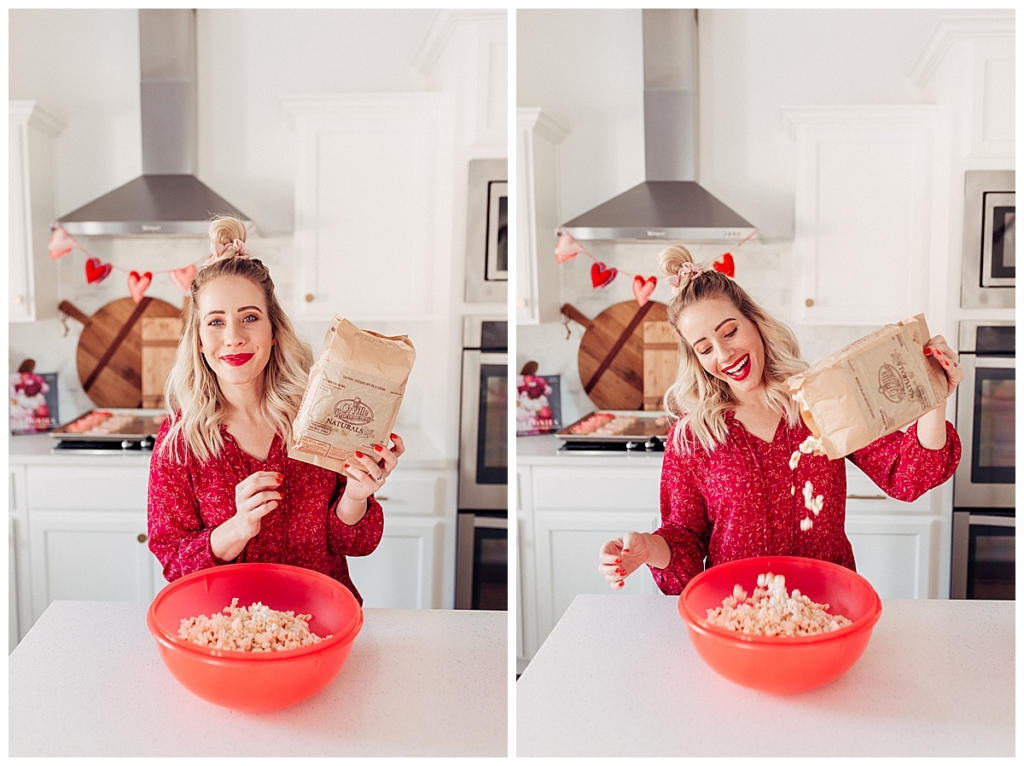 Step 1: Pop the popcorn
Whether you pop your popcorn on the stove, in a popper or in the microwave, get that corn popped! After you pop your popcorn, sprinkle with salt. Having the salt with the sweet is so so good.
Step 2: Melt the butter and the marshmallows
In a pan, melt the butter and then add the marshmallows. Stir until marshmallows are all the way melted.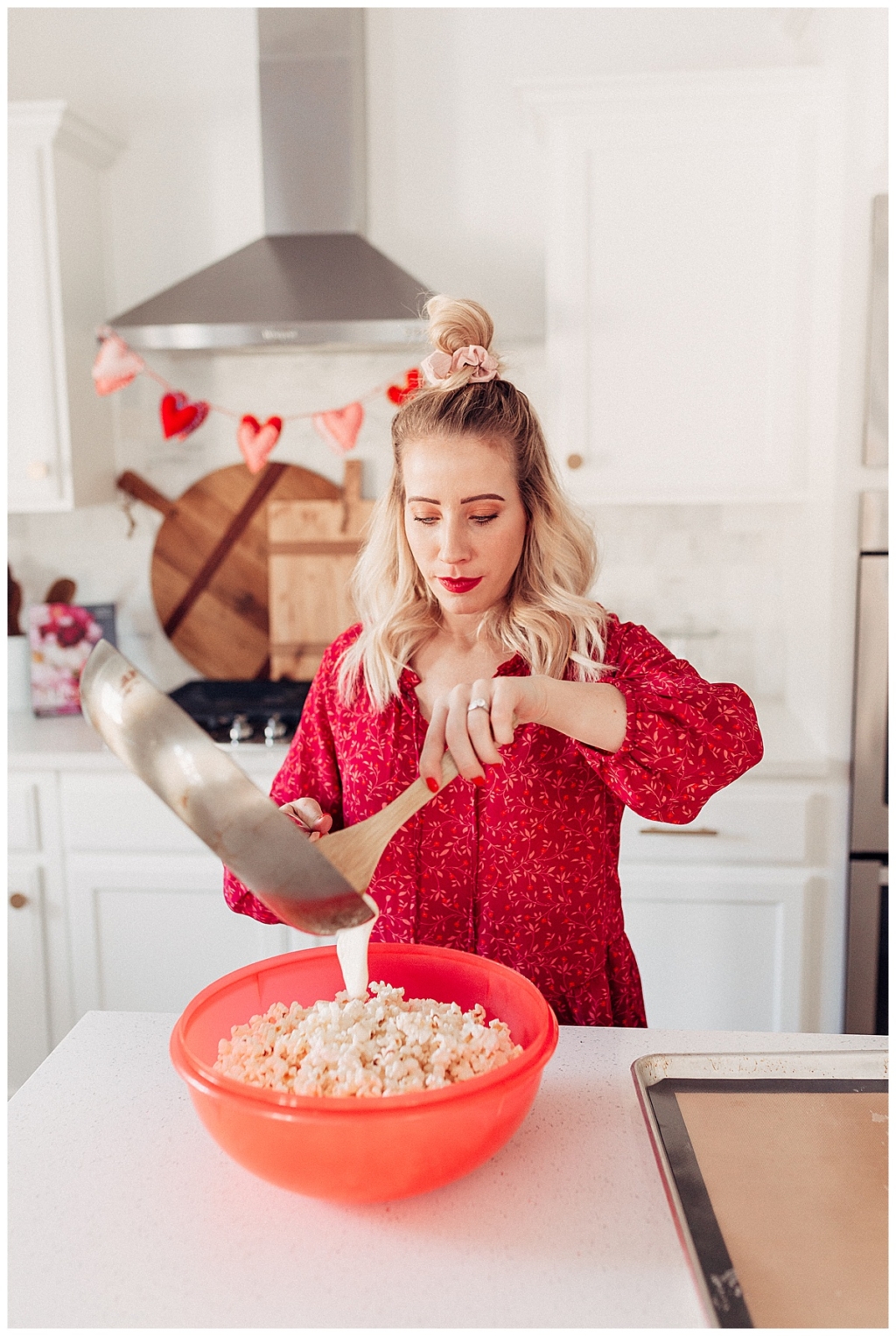 Step 3: Pour over the popcorn
Once the marshmallows and butter are melted, pour 3/4 of the mixture over the popcorn and toss to coat the popcorn lightly.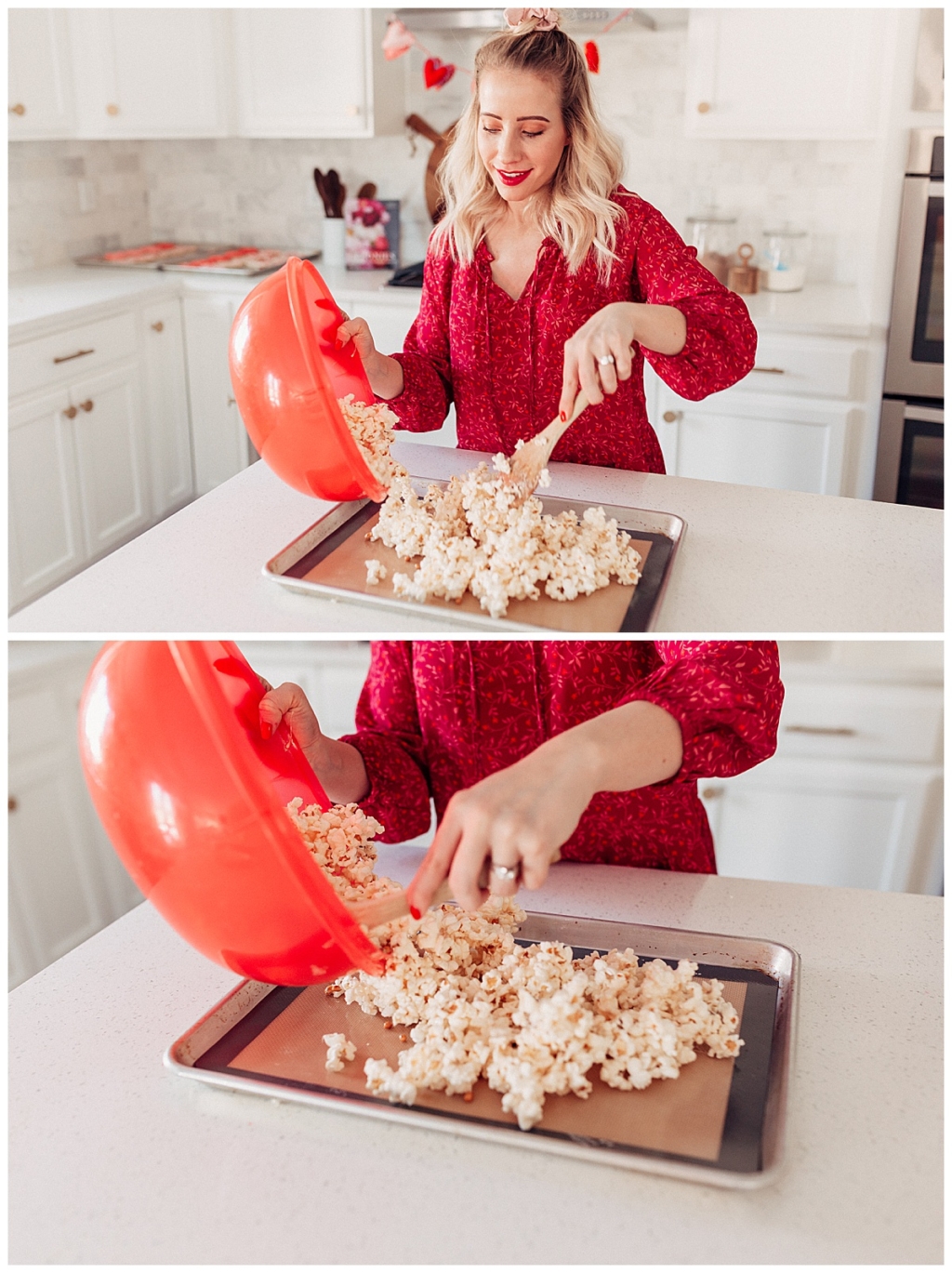 Step 4. Pour on pan
After tossing the marshmallow and popcorn mixture, pour out onto a cookie sheet lined with a silicone baking sheet so that it doesn't stick. Drizzle the remaining marshmallow/butter mixture over the popcorn.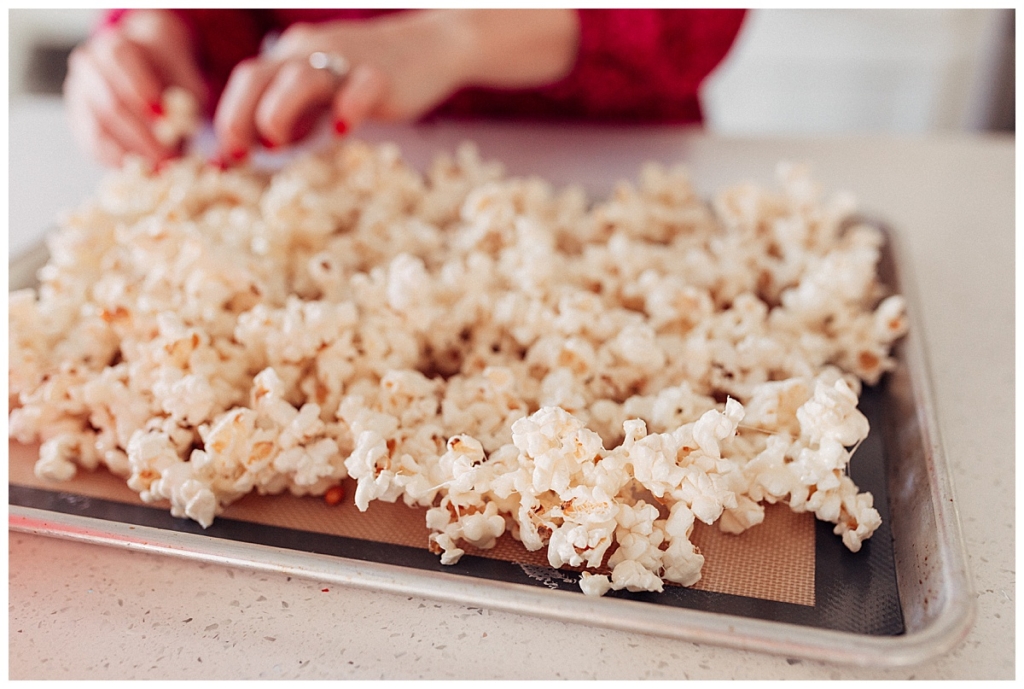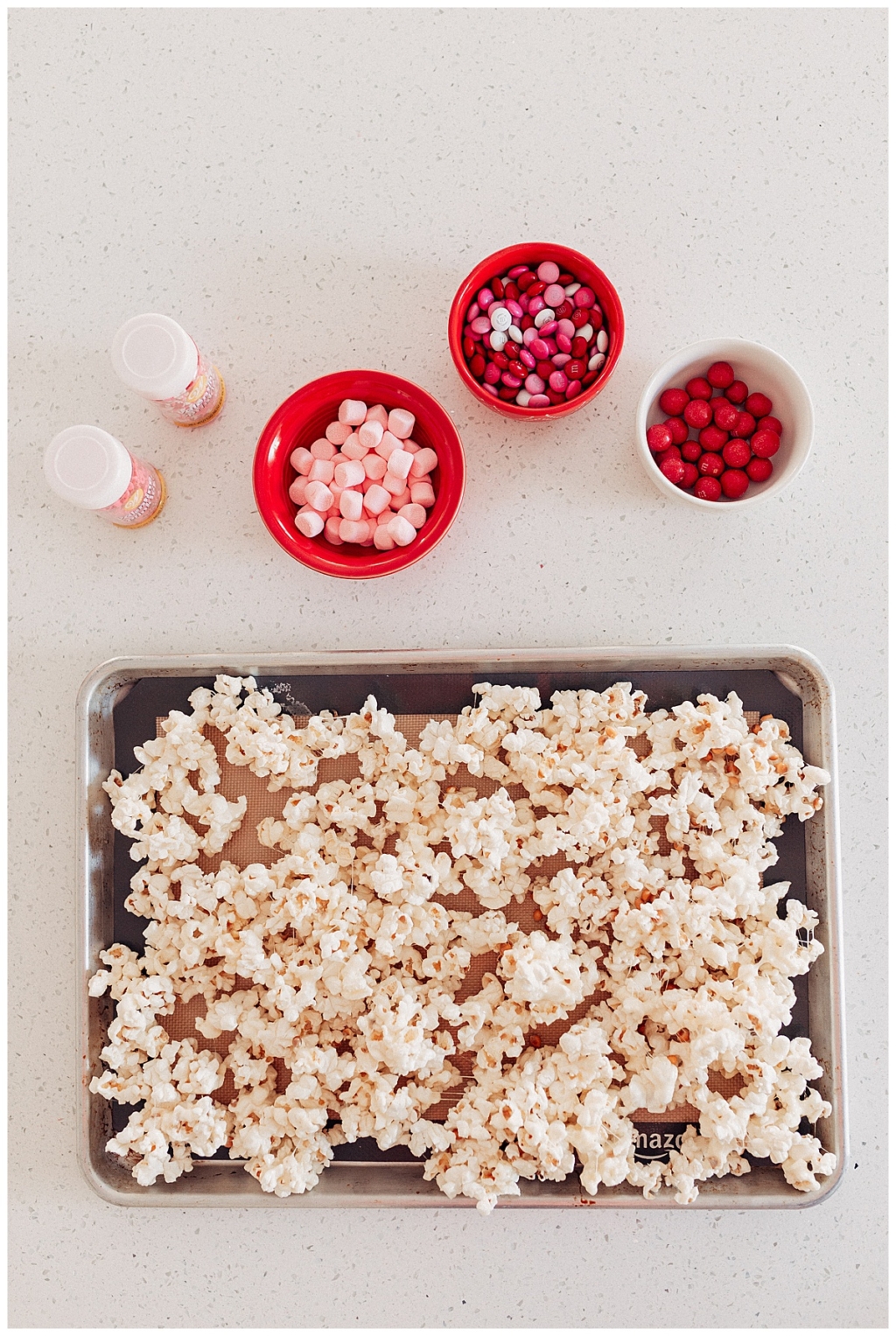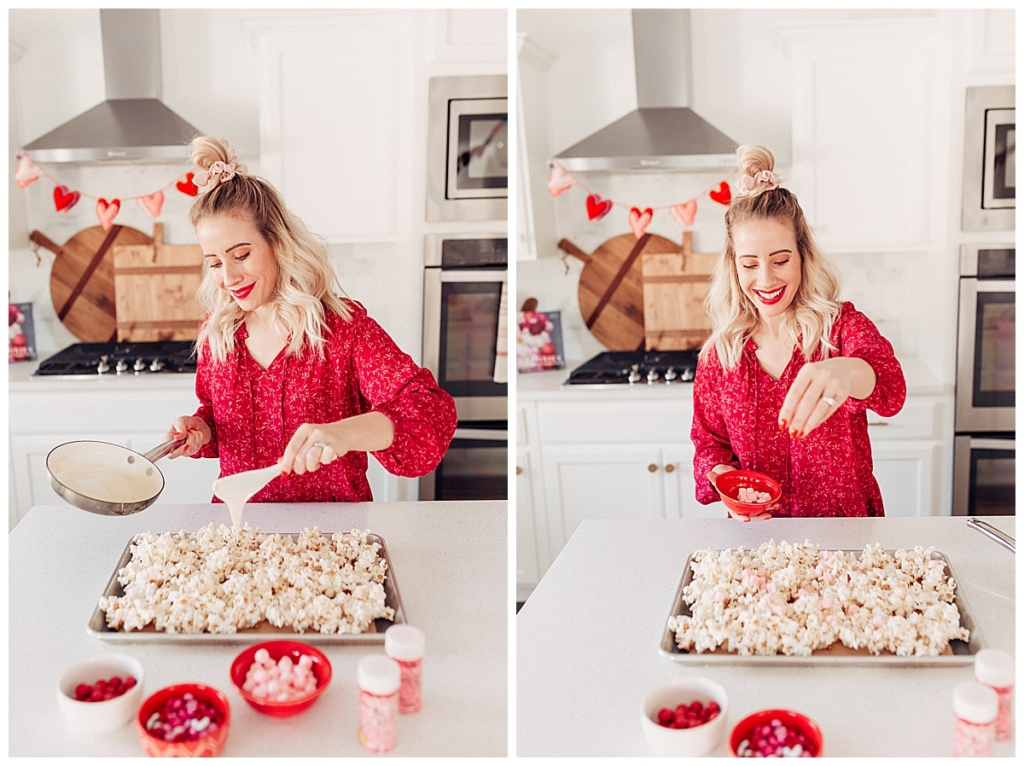 Step 5. Decorate
Now it is time to decorate and add the candies. Sprinkle marshmallow popcorn with sprinkles, m&ms, and candy. Don't wait too long to add the candies. You want it to be warm so that it sticks to the popcorn.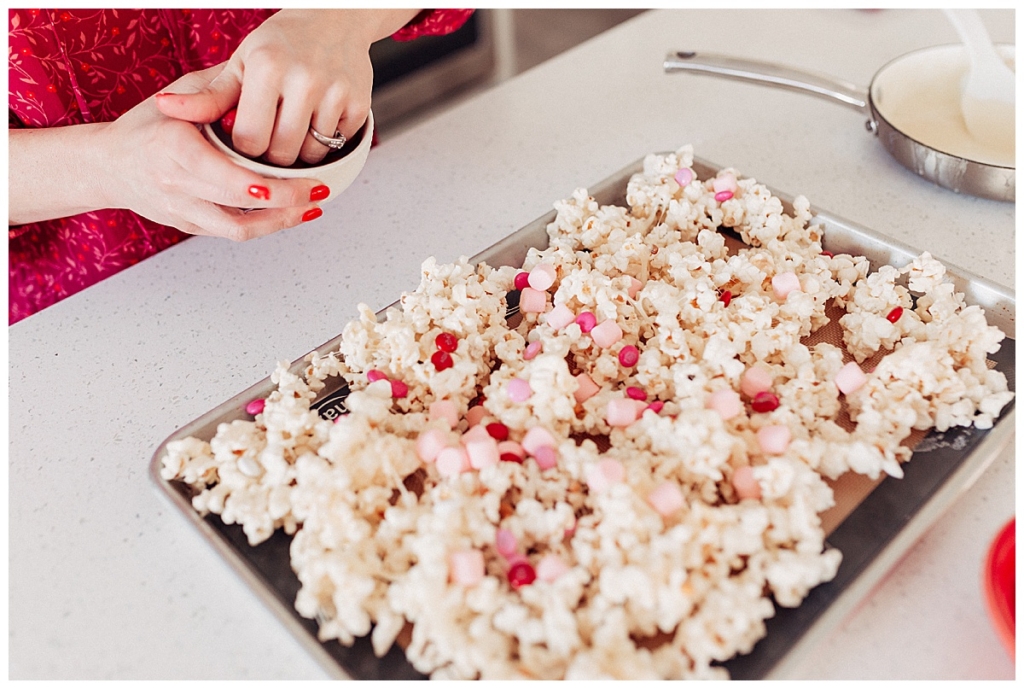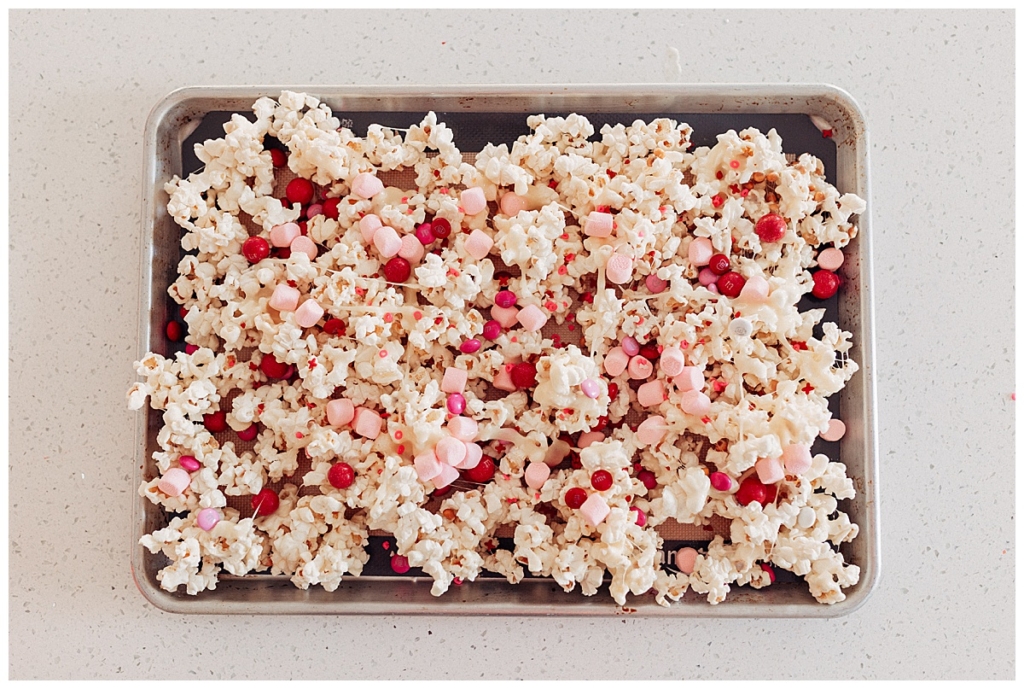 Step. 6 Package it
After it has cooled, with washed hands or with a wooden spoon, fill your boxes with popcorn (and steal a few–or a lot– of bites for yourself. You better act quickly because I promise, this popcorn does not last long).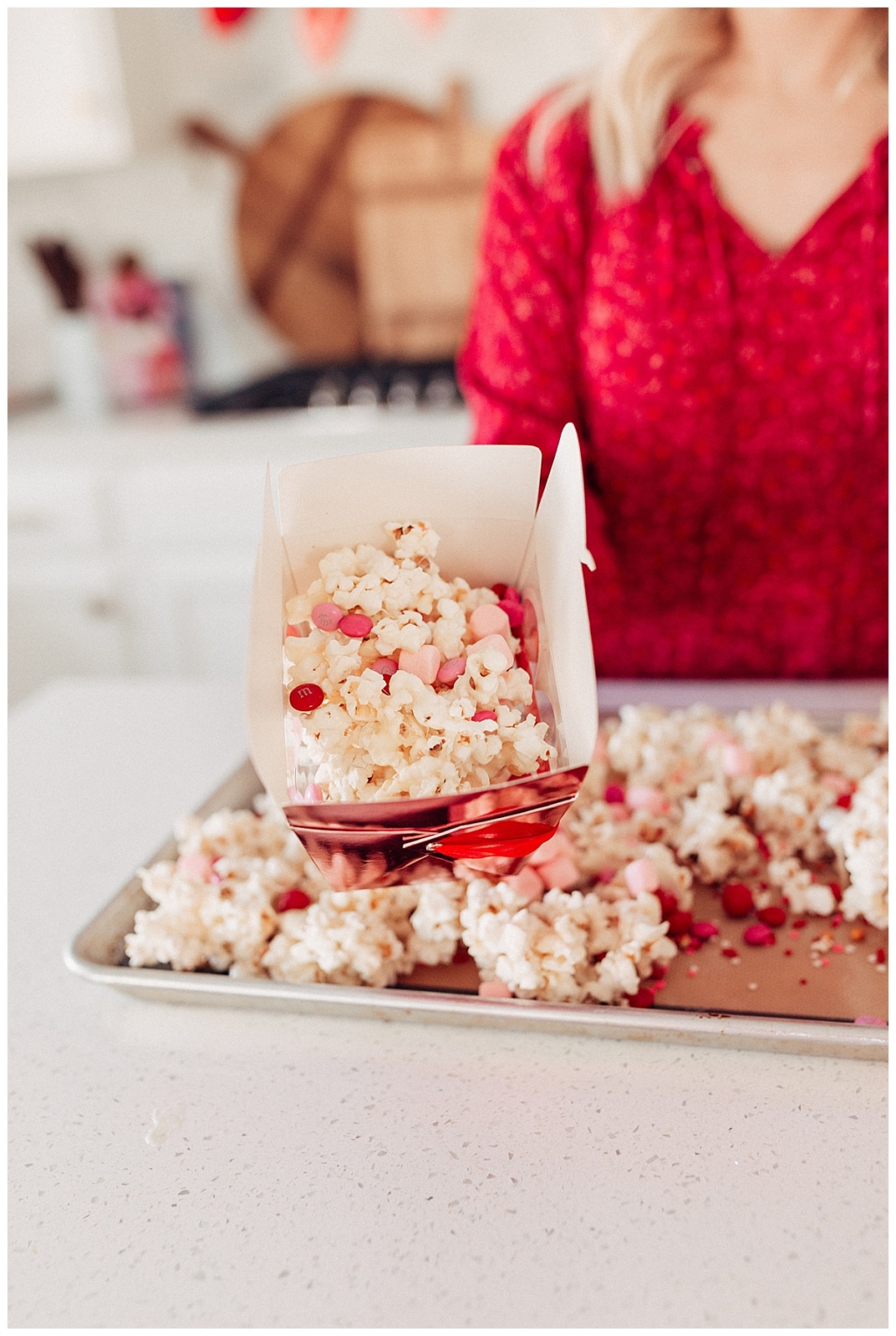 Alright, babes, what do you think? I can't wait for you to try this easy Valentine's popcorn recipe. You are for sure going to love it!
Check out my other Valentine's Tutorials now | My sugar cookie frosting tutorial | Homemade Rosewater tutorial