Every year, right before Thanksgiving, we make a batch of Grandma Jacks infamous Pumpkin Bars. You think you know what they taste like but I can promise you they're 100x better. We've already devoured this batch and my mouth is watering like crazy. Am I going to need to make another batch tonight? Probably haha! They're honestly the lightest, fluffiest, could eat the whole pan, most delicious pumpkin bars you've ever had. They're full of gluten and fat and lots of sugar. If you're looking for something healthy or low carb, this is not your recipe. The entire goal of these pumpkin bars is to make you happy and so they're full of alllll the good stuff!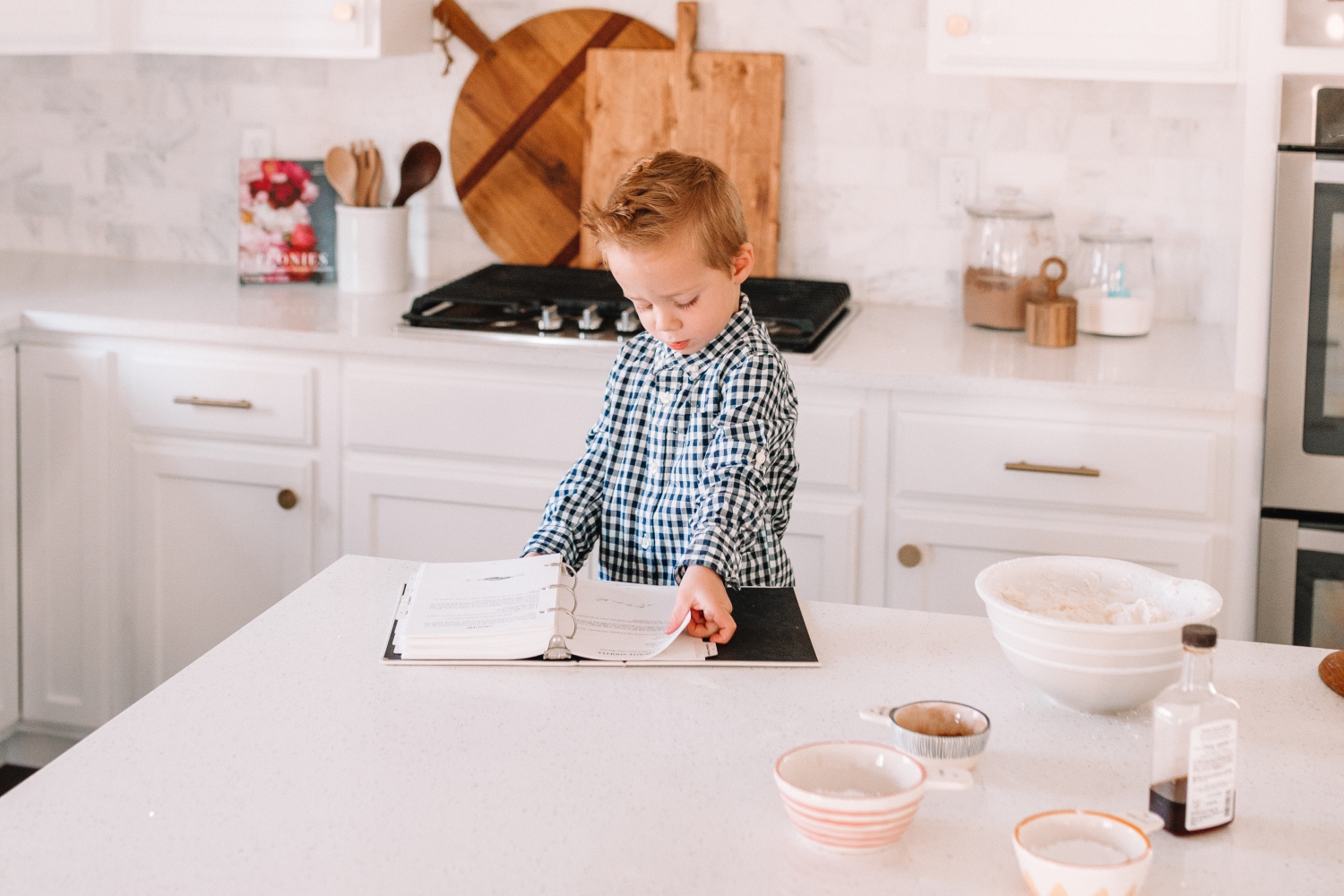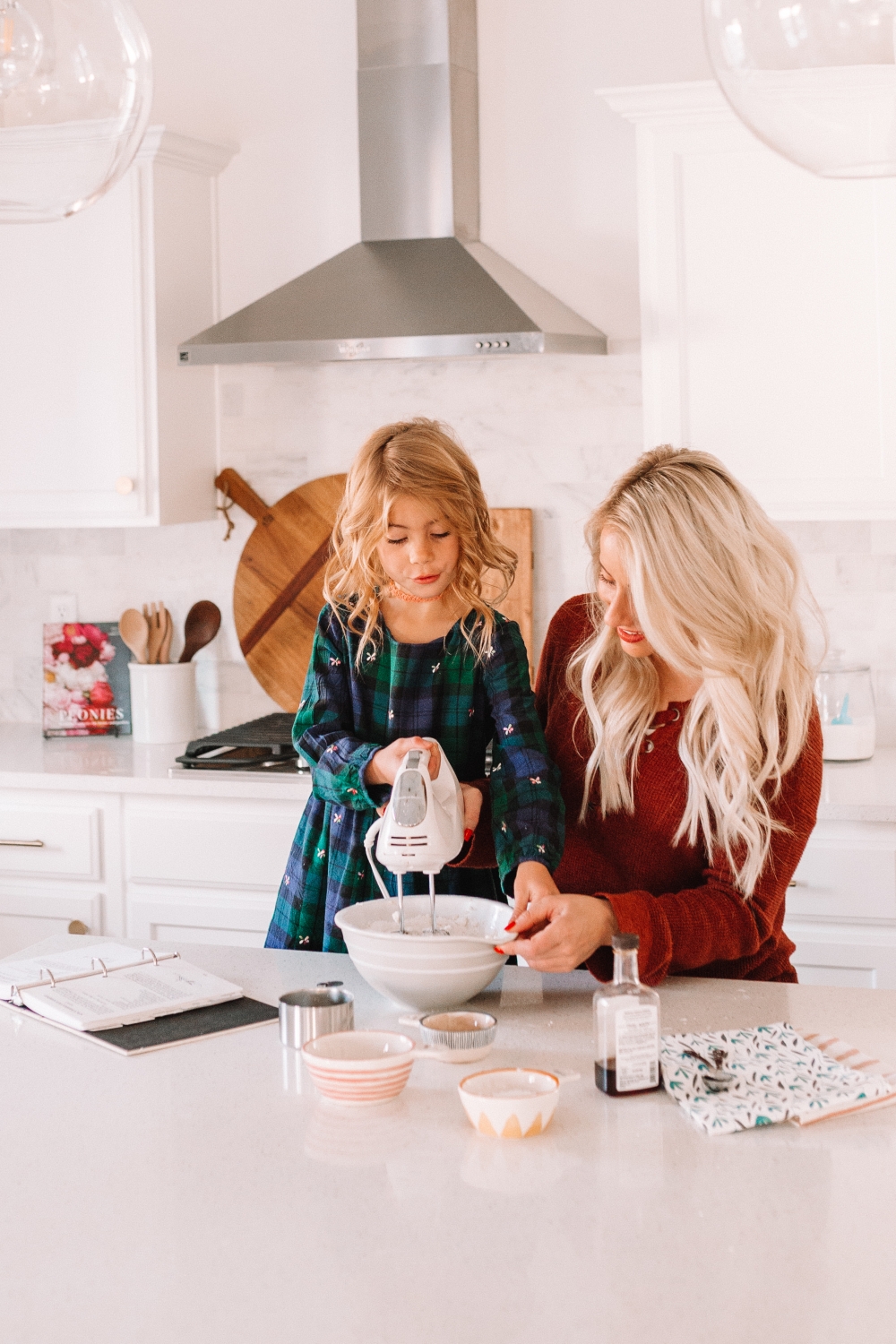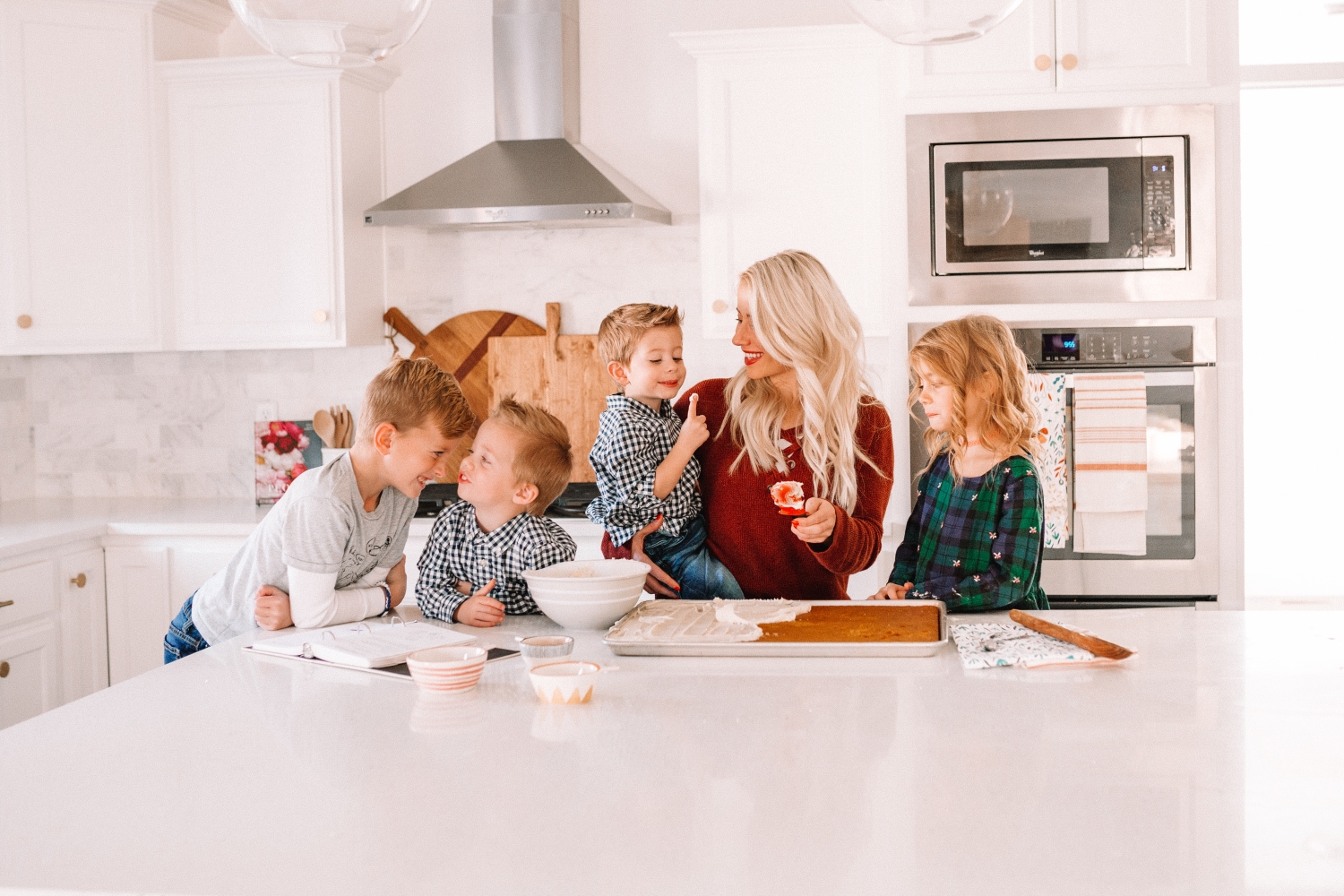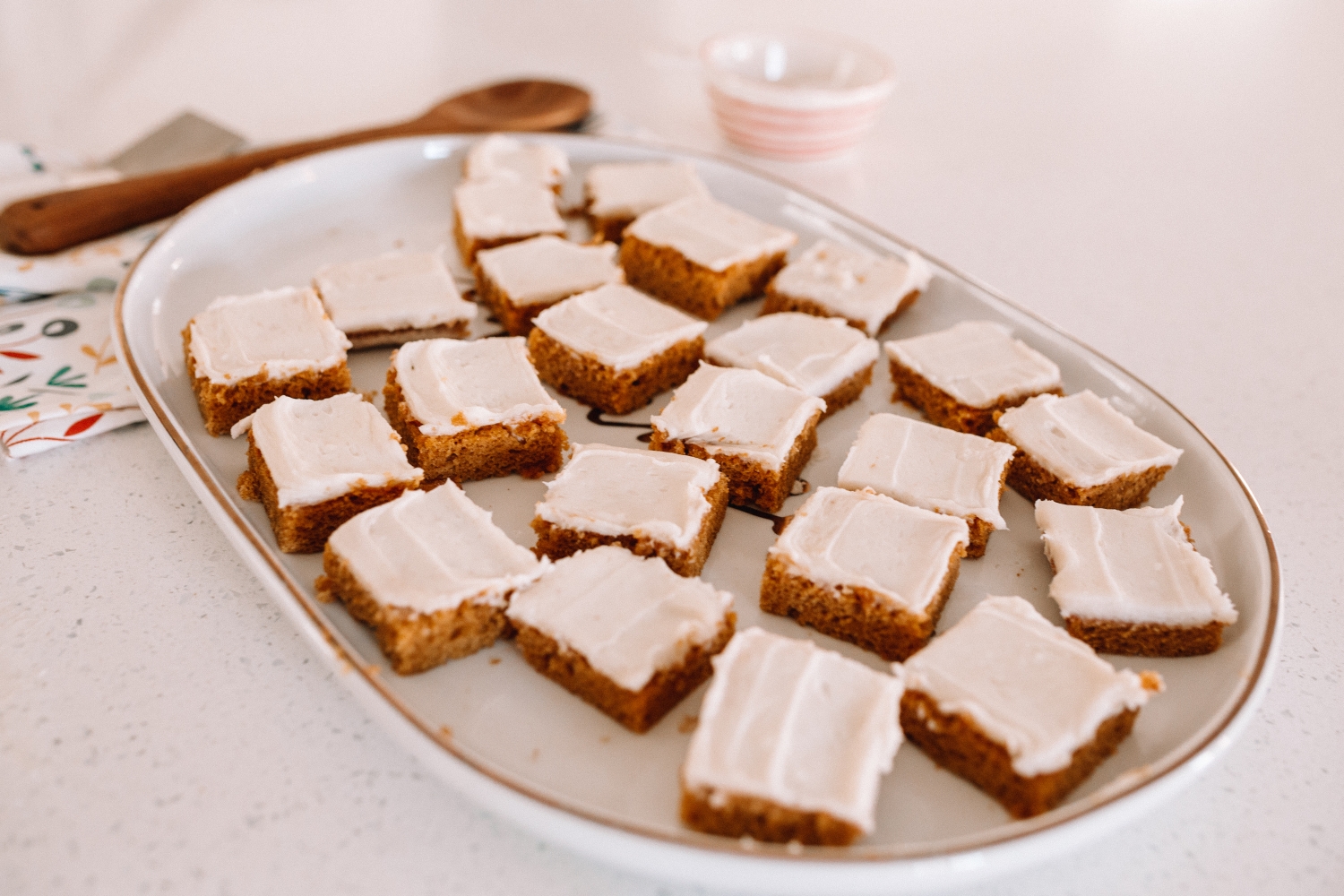 PUMPKIN BARS:
Preheat ove to 350 degrees and spray a jelly roll pan
Ingredients:
4 Eggs
1 cup Oil
2 1/4 cup Sugar
15 oz can of Pumpkin
2 cups Flour
1/2 teaspoon Salt
1 1/2 teaspoon cinnamon
1 teaspoon Baking Soda
Instructions: Beat together the eggs, oil and sugar. Then add: pumpkin, flour, salt, cnnamon, and soda. Pour batter into a jelly roll pan and bake for 20-30 minutes
FROSTING:
Ingredients:
6 oz Cream Cheese
2 tablespoons Sour Cream
12 tablespoons Butter
4 cups Powdered Sugar
2 teaspoons Vanilla
Instructions:
Combine cream cheese, sour cream and butter. Then add vanilla and powdered sugar one cup at a time until incorporated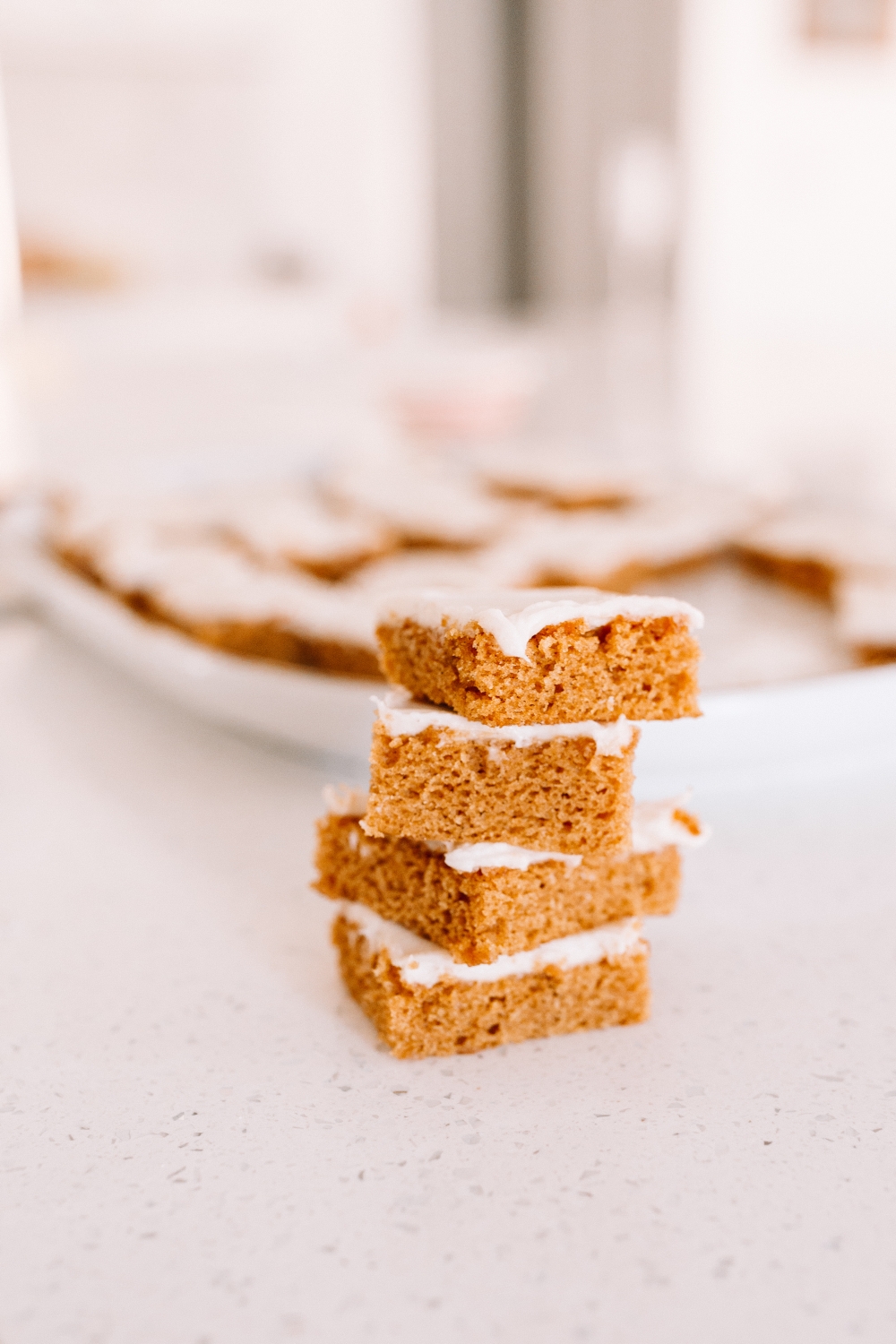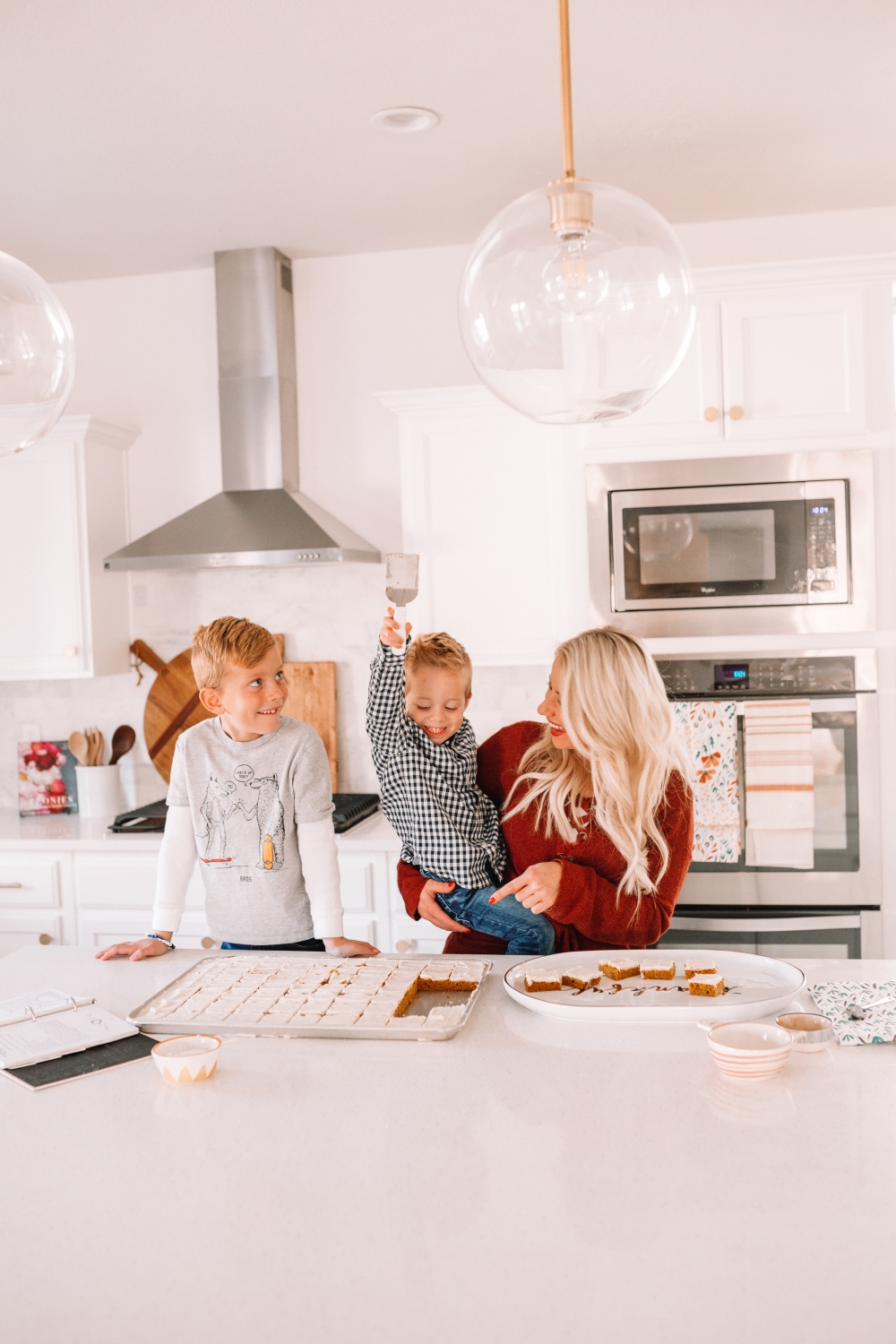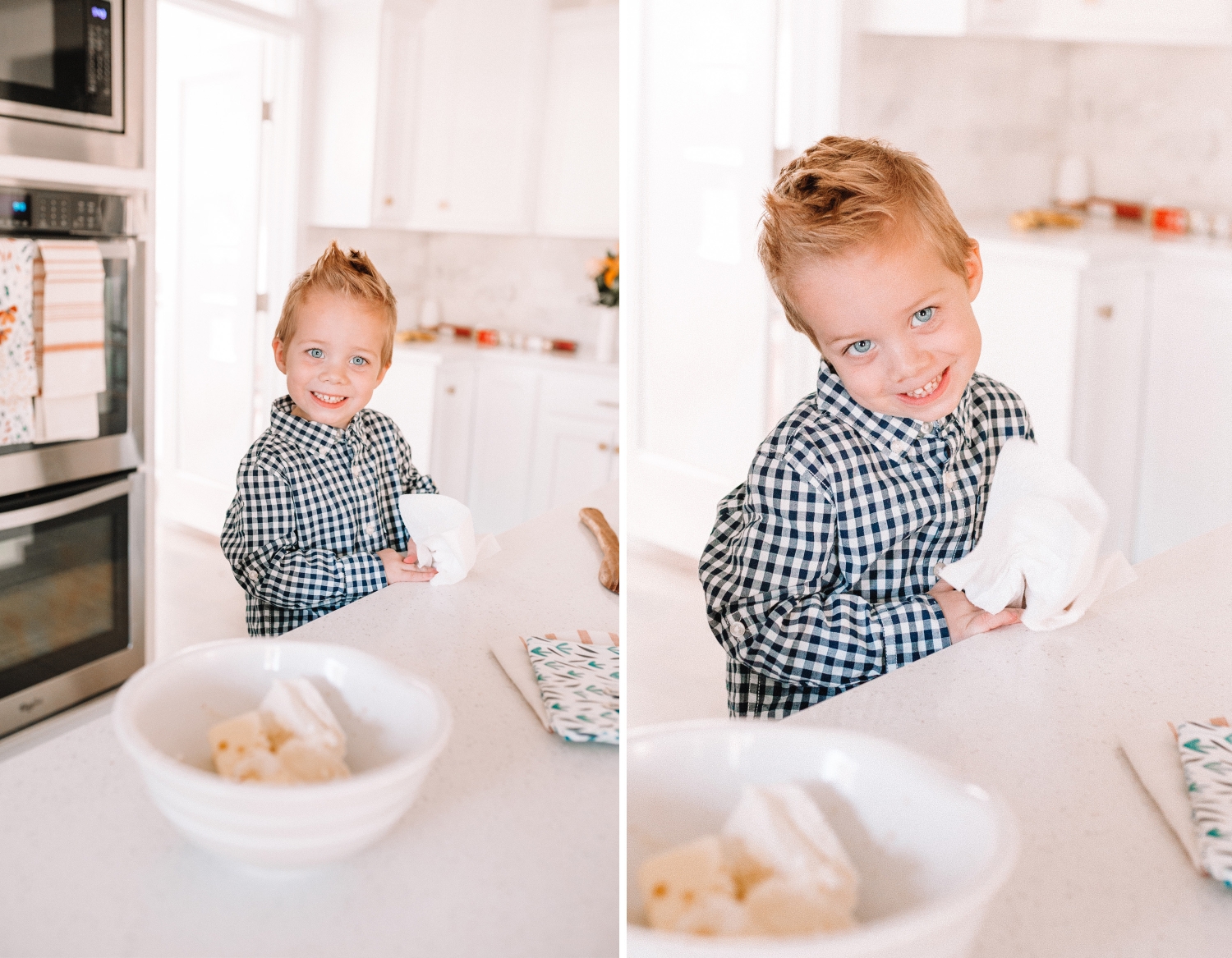 I had to include these pictures — Kai has been giving me this cheeser lately where he rolls his top lip under and tucks his chin. It's literally the cutest thing I've ever seen!
You'll just cut them into bars and plate them however you choose! These are seriously SO easy and quick to whip up that they make great treats to bring to parties or events or to just share with neighbors.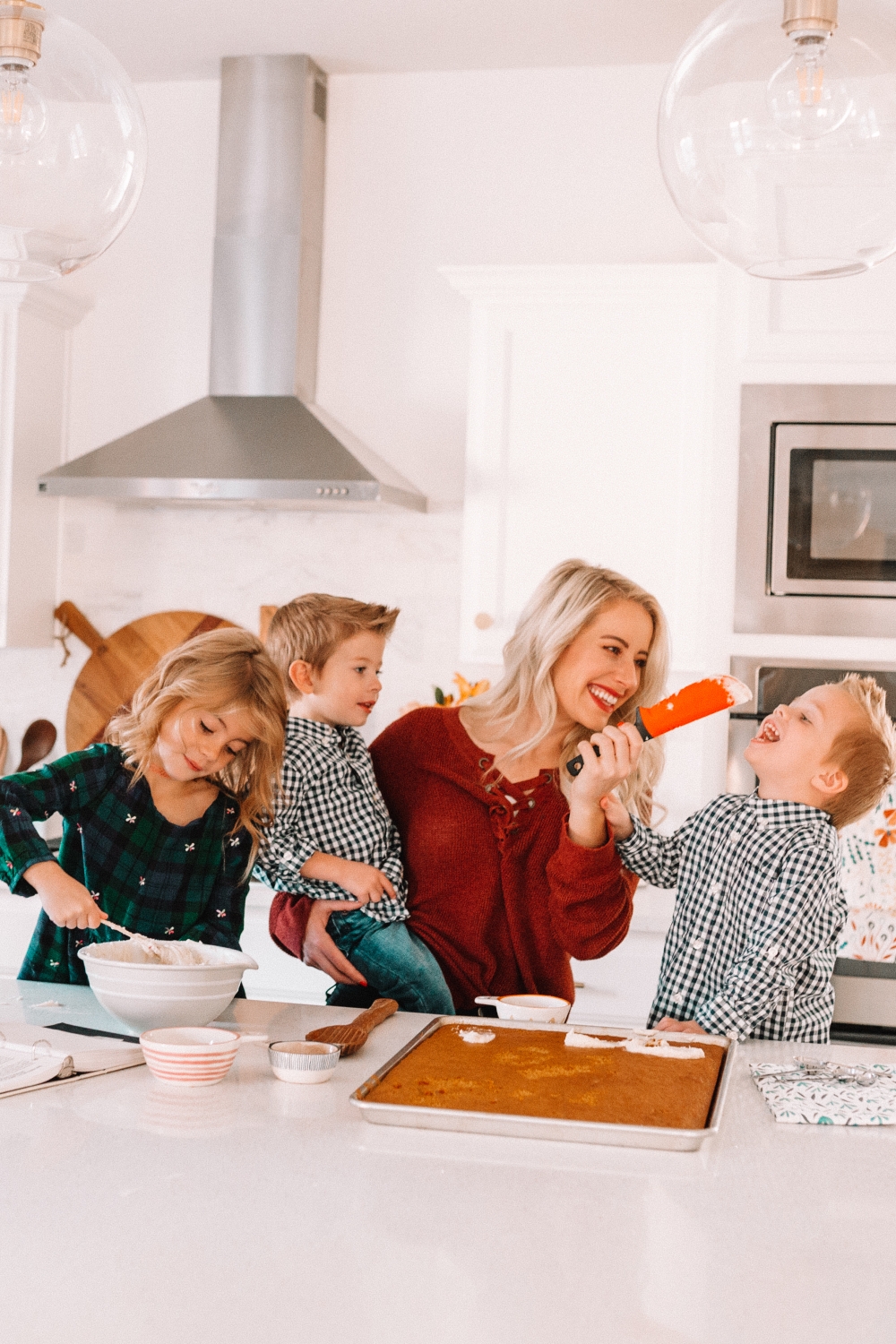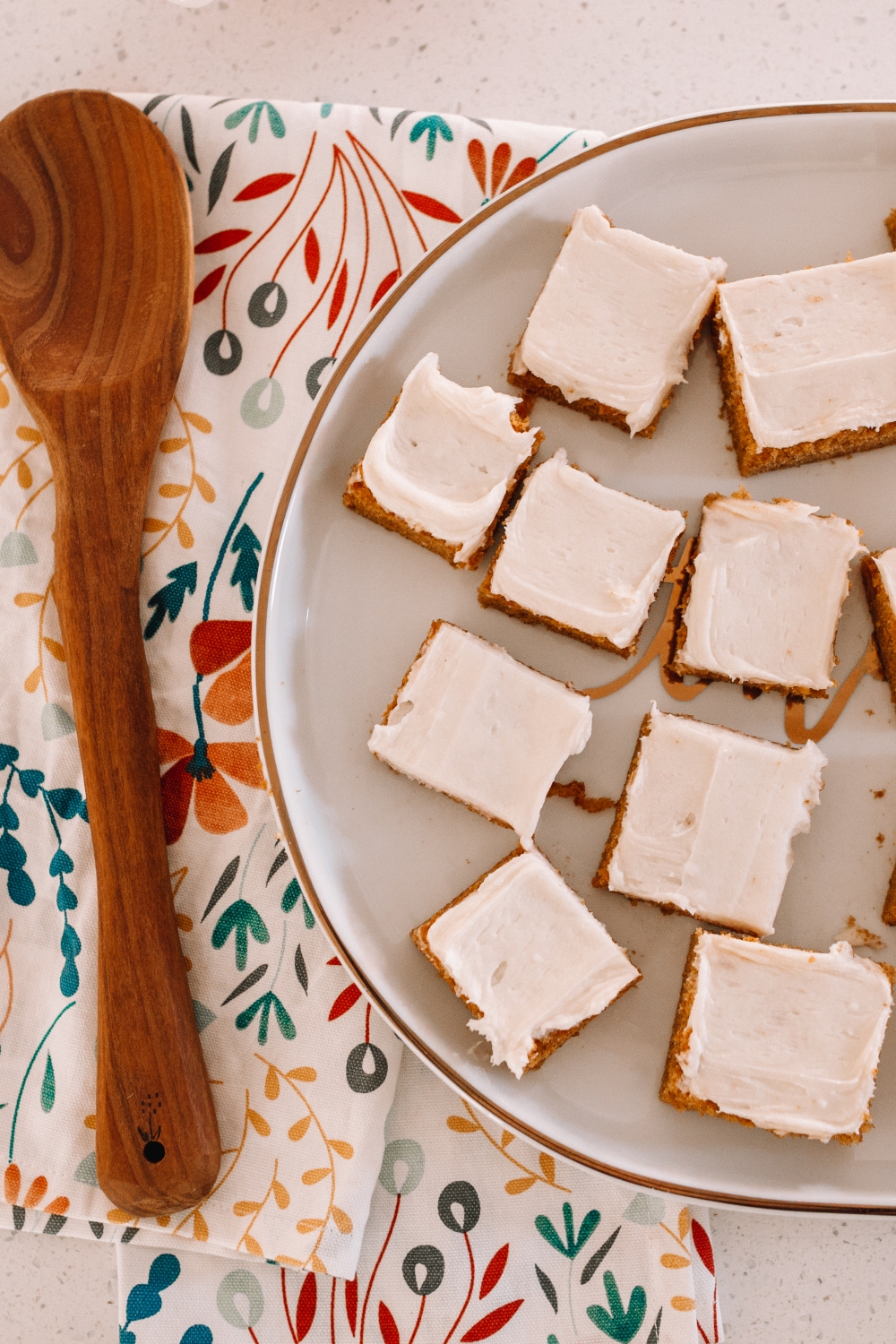 What's your favorite fall treat? Anything specific you look forward to? I've been waiting for pumpkin pie all year long but honestly I just want more of these pumpkin bars! I probably ate half the pan last week and I'm not even exaggerating. I really need to clean up my act. It's nearly impossible to start eating clean though this time of year. Someone send me some motivation!! I hope you guys have the best Thanksgiving weekend and we'll see you soon!