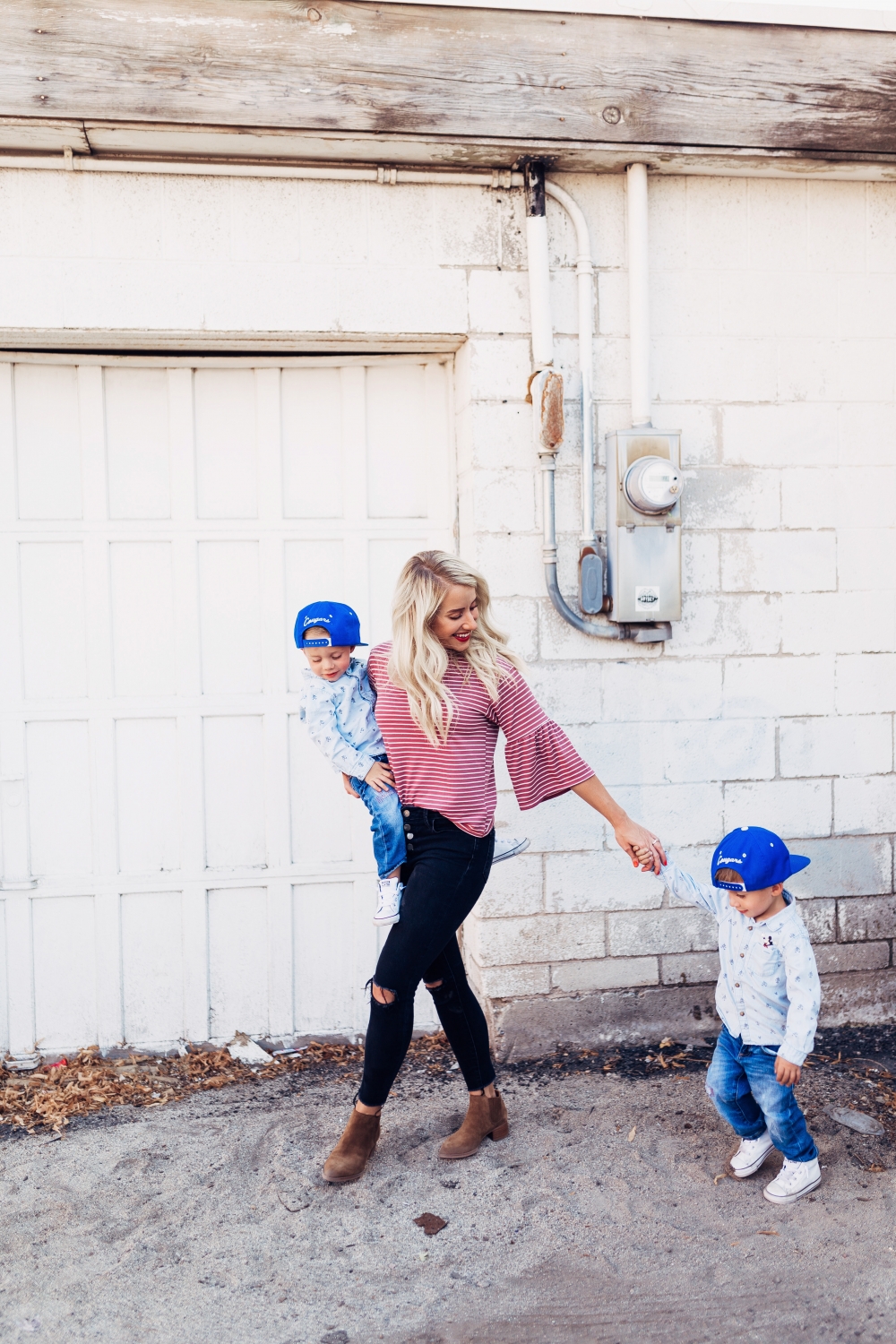 Hiiiiiii friends!!! First of all, I just wanted to say THANK YOU THANK YOU THANK YOU for the amazing pre-launch of my new brand Flourish. We sold out of nearly everything ? and I'm just overwhelmed with gratitude! It's humbling to know that so many of you believe in me and trust me and I'm just crazy excited for you to start using our products!!! For those that purchased or maybe sent emails to customer support, we are getting to them this weekend and also placing another order to fill the store back up. Flourish will open again >>soon<< and both orders will arrive at the same time so fingers crossed for Christmas delivery!
Now that the pre-launch is out of the way, I am slooooowing down and spending much needed quality time with my family. All my kids but especially Kai and Coop have been so patient with me, they're just the chillest dudes on the planet. Happy and content to do anything and go anywhere and their new pup… goodness gracious he's the cutest thing and they ADORE him!
He's twice this size now — growing SO FAST! They love him and spend half their mornings outside running around chasing him and being chased.
Mister Coop hurt his little front tooth and it started to turn grey. Naturally I freaked out because… IT'S HIS FRONT TOOTH AND LOOK AT THAT PERFECT SMILE!! I immediately took him to the Dentist, they x-rayed it and apparently his tooth is fine. The dentist said only time will tell on how the tooth continues to react but it could go back white, get darker, fall out, who knows! So our fingers are crossed it doesn't get worse but his tooth seems to be fine thank goodness. Poor boy though, must have hit it good on something and we didn't even know! Have any of your kids had a tooth die? TELL ME EVERYTHING!
In other news, I just became part of the new Rad Parents Club on the Amazon Appstore! It's a newsletter that parents can sign up for to receive news on kids content, deals on apps and games, and more. They have their own website where you can check what other "Rad Parents" like ME ? are up to and what games we're loving. For the launch of the Rad Parents Club (which is going to BLOW UP because y'all it's Amazon, I promise you'll want to be in the know) Amazon Appstore is running a promotion with over 100 deals on kids games and toys from Toca Boca, Budge, Barbie and more! The deals run from 11/15-11/21 so head over and check it out.
Being a mom is the best!!! It's the hardest most thankless job in the world, but the most rewarding. Even though incredibly busy with work (always ebbs and flows) Brian and I have made an effort to spend more quality time with our kids. They haven't been grande gestures either, just every day things like sorting the laundry or unloading the dishwasher together. It's in ordinary moments that magic is made! I hope you guys have an amazing Thanksgiving weekend, we're turning on the ovens and rolling up our sleeves, bring on the PIES! What's your favorite thing about Thanksgiving?