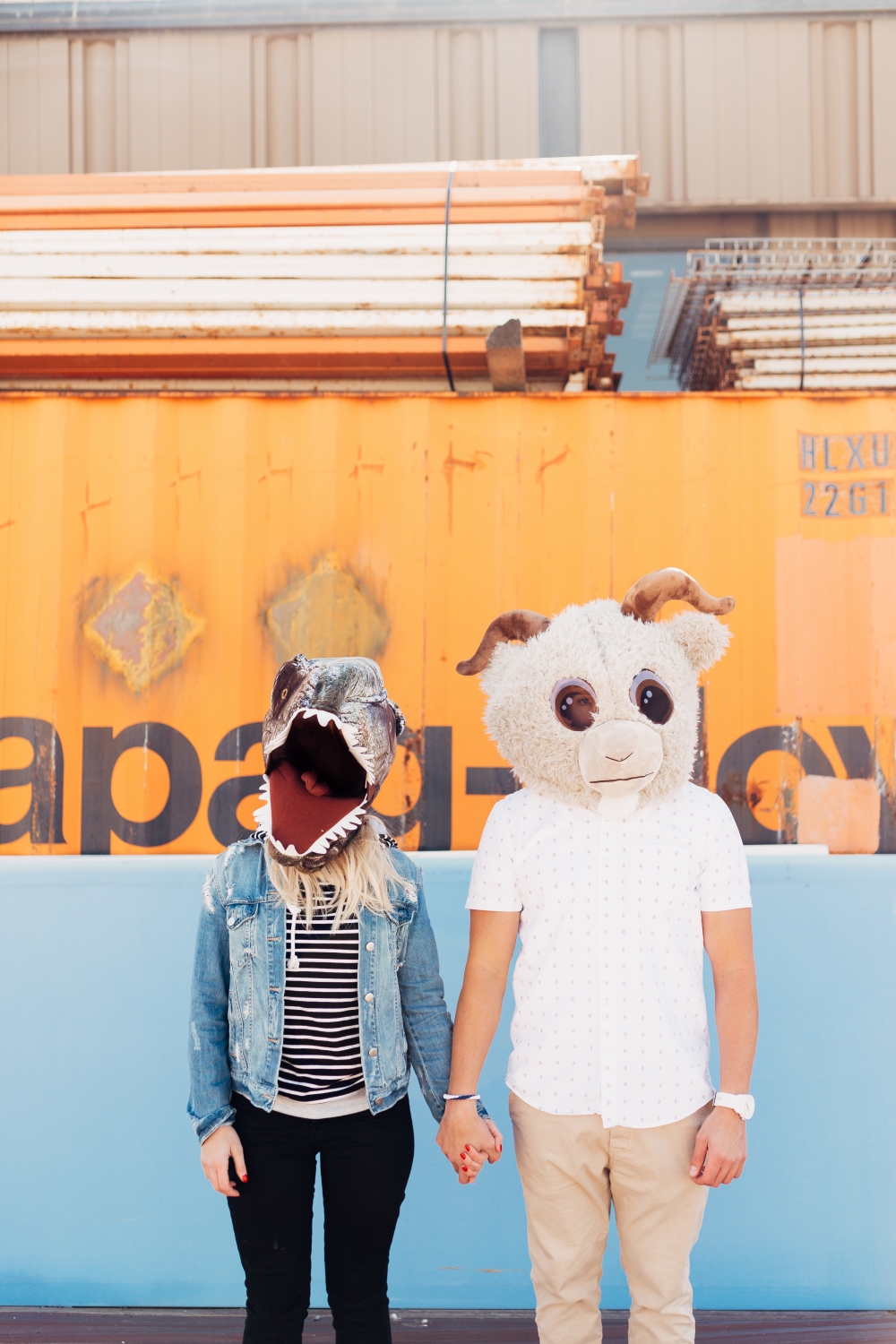 Halloween costumes are my jam. I love going all out and it's not unusual for me to spend hours painting faces, crimping hair and layering all sorts of fabulous things together to create the perfect costume. But sometimes…let's be honest, sometimes I just don't have the time! Life is busy during October with all the pumpkin patches and corn mazes and of course there's always lots and lots of baking to do! Even though I LOVE Halloween, sometimes life requires a costume that's quick and easy. I've seen these Maskimals all over the place and thought I'd give you some last-minute Halloween costume ideas if you're needing an affordable and quick costume for your monster mash parties and masquerades. They're the perfect costume that allows you to wear your regular street clothes and not spend a whole ton of time, money, or energy on anything fancy but that still keeps you livin' that festive Halloween life, ya know?!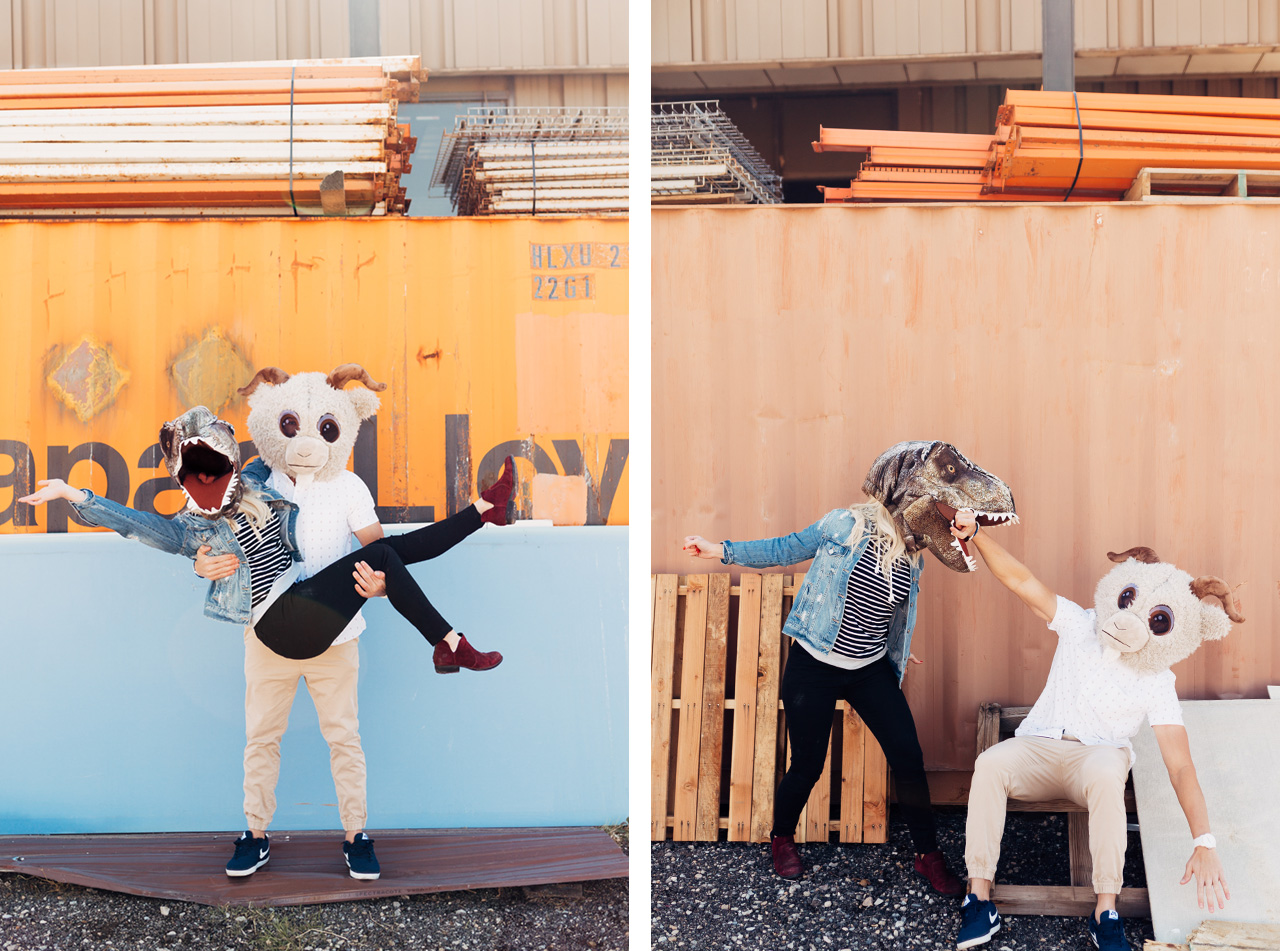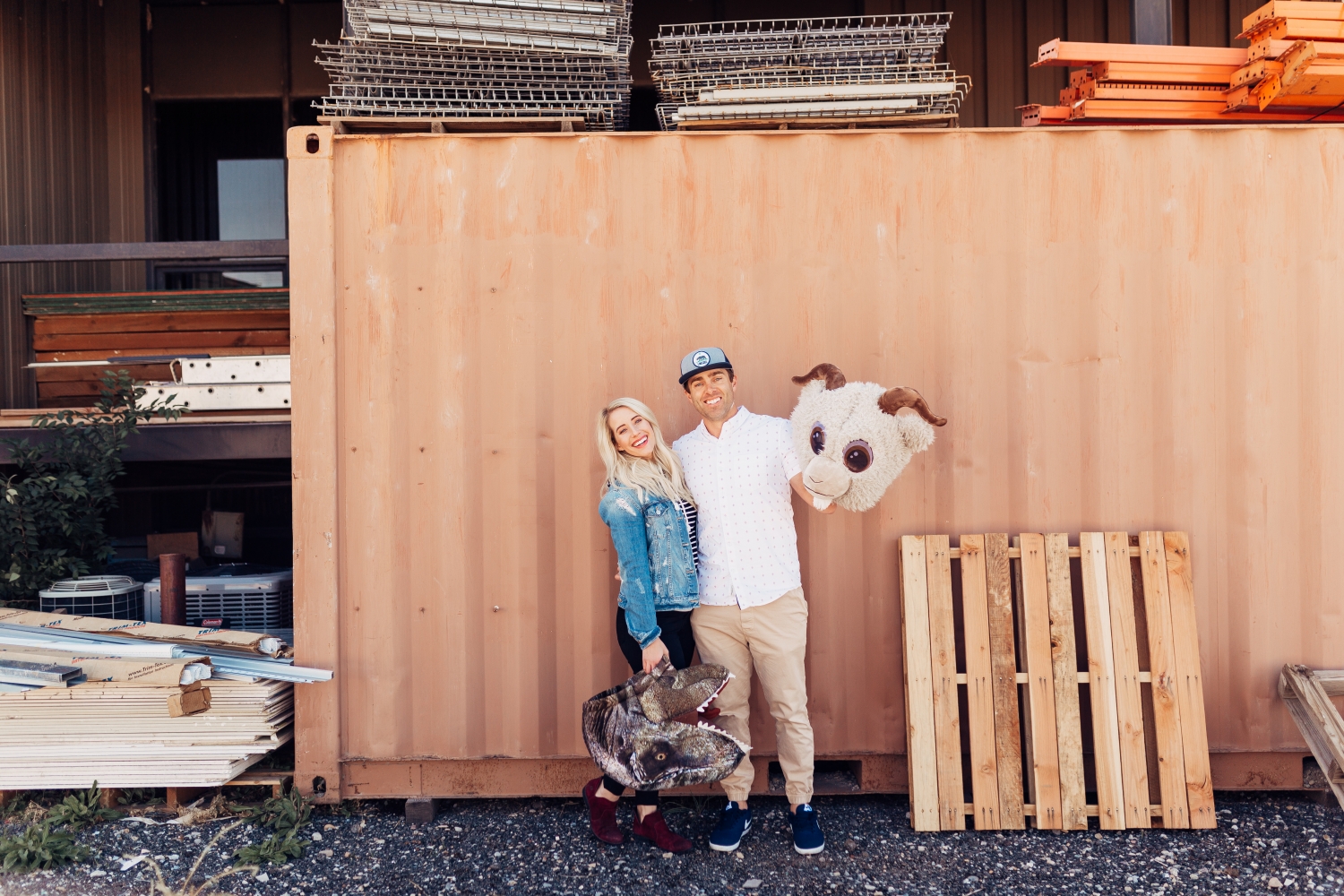 You can find Maskimals only at Walmart! The quality is really nice and there's a ton of different Maskimals to choose from. We actually had a hard time choosing our favorite couples masks because there were so many good ones! You could do Jack and Sally from the Nightmare Before Christmas movie or there's Batman and Wonder Woman. A cat and dog would be cute and it'd be super easy to snag shirts that say MEOW and WOOF on them! There's also Santa and the Grinch, and then a few different school mascot rivals. You could do Auburn vs Alabama or we thought it'd be awesome to dress up as Cosmo and Swoop with the Cougar and Eagle Maskimals. I know the Utes are technically hawks but if you wore the right jerseys it'd still be so funny!
Anyway, there are so many to choose from and those are just a few of our favorites. We landed on the goat and t-rex maskimals… what do you think?!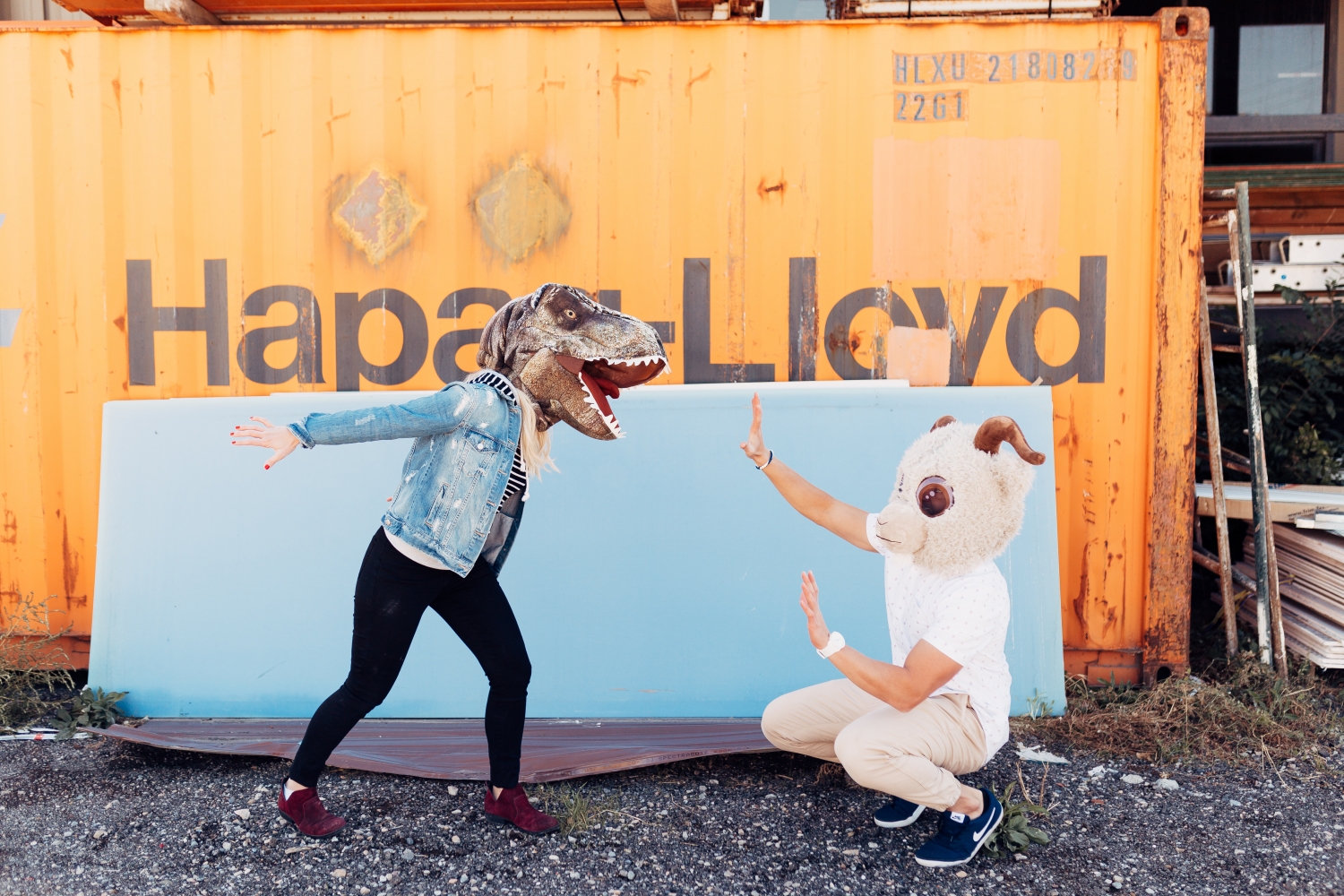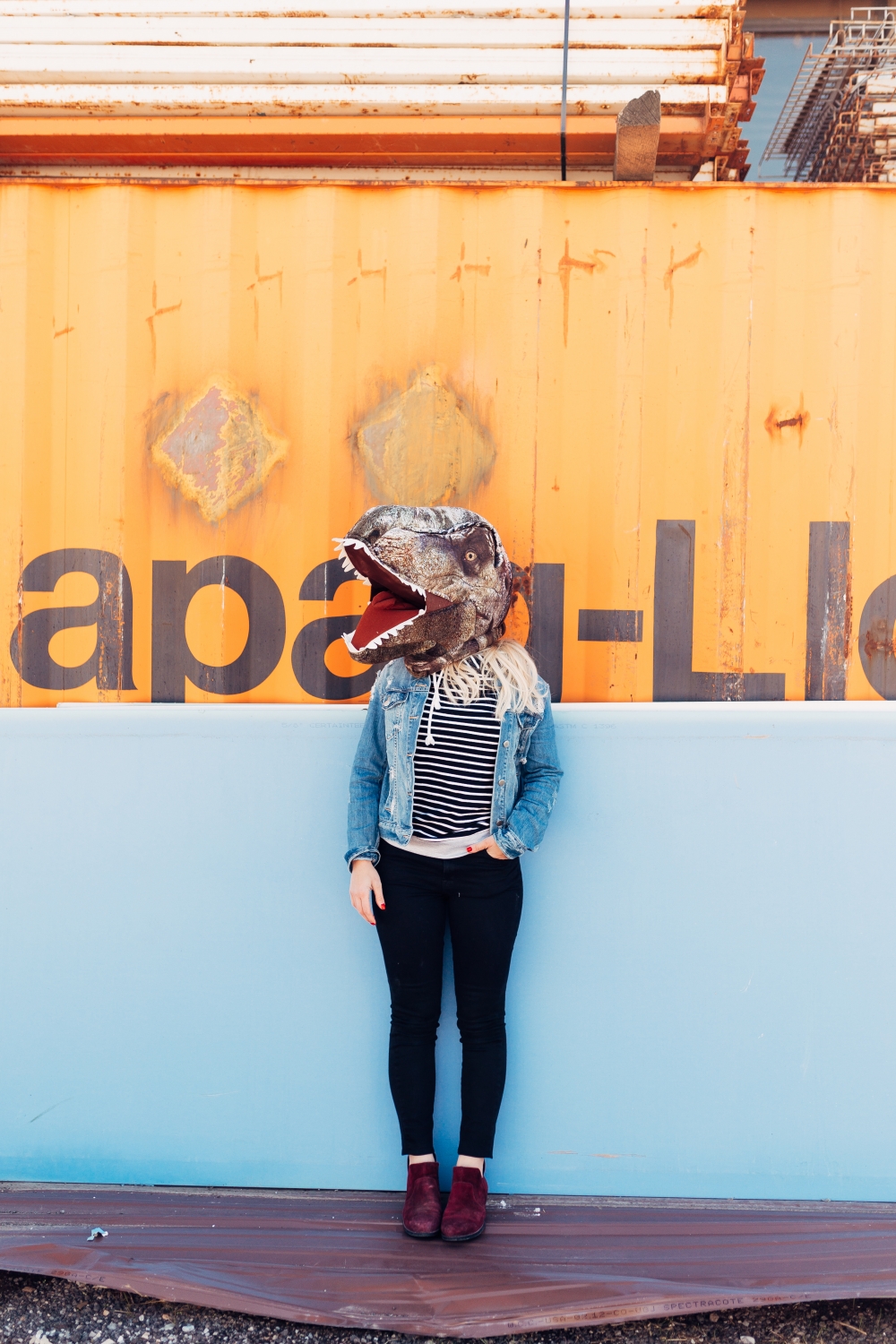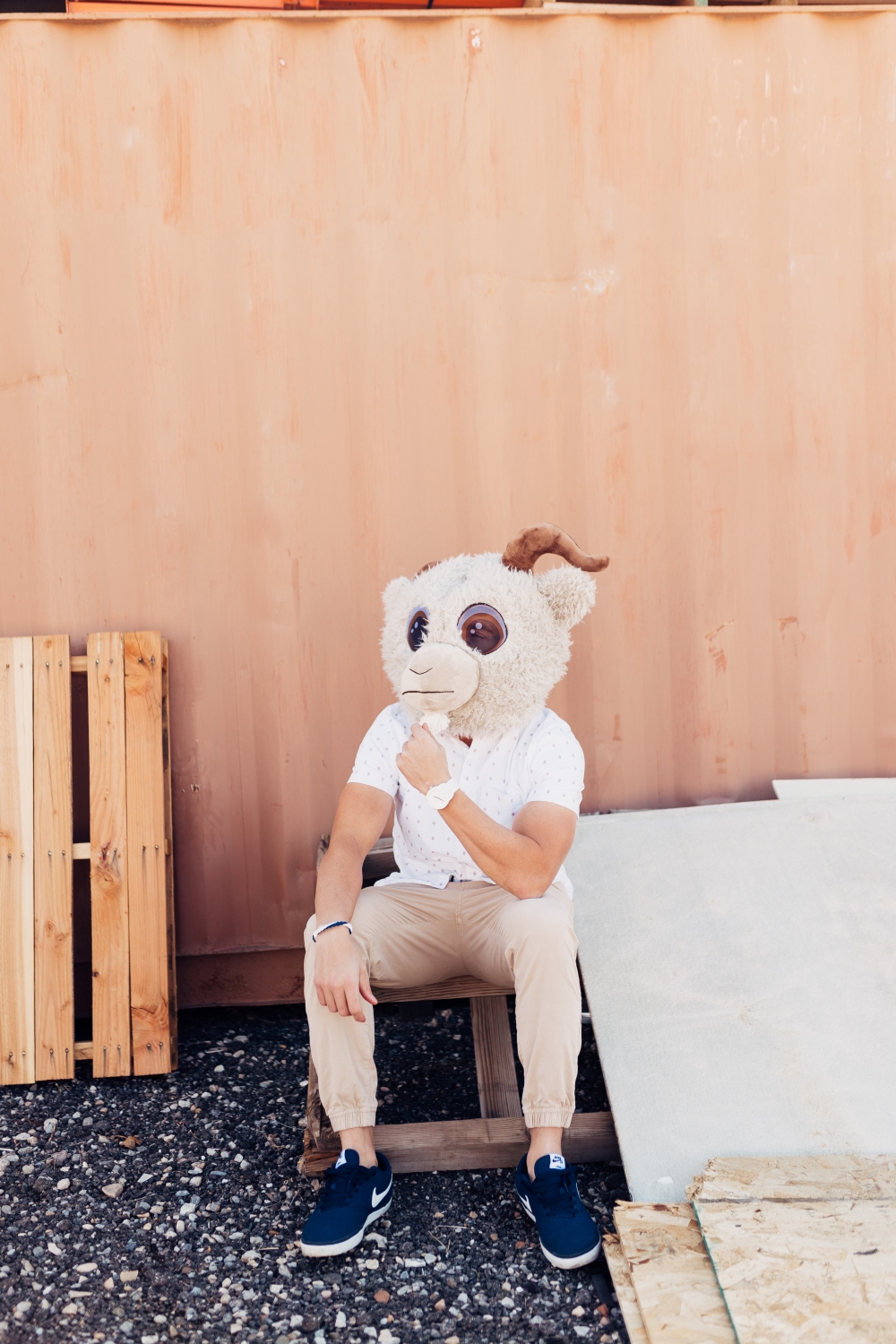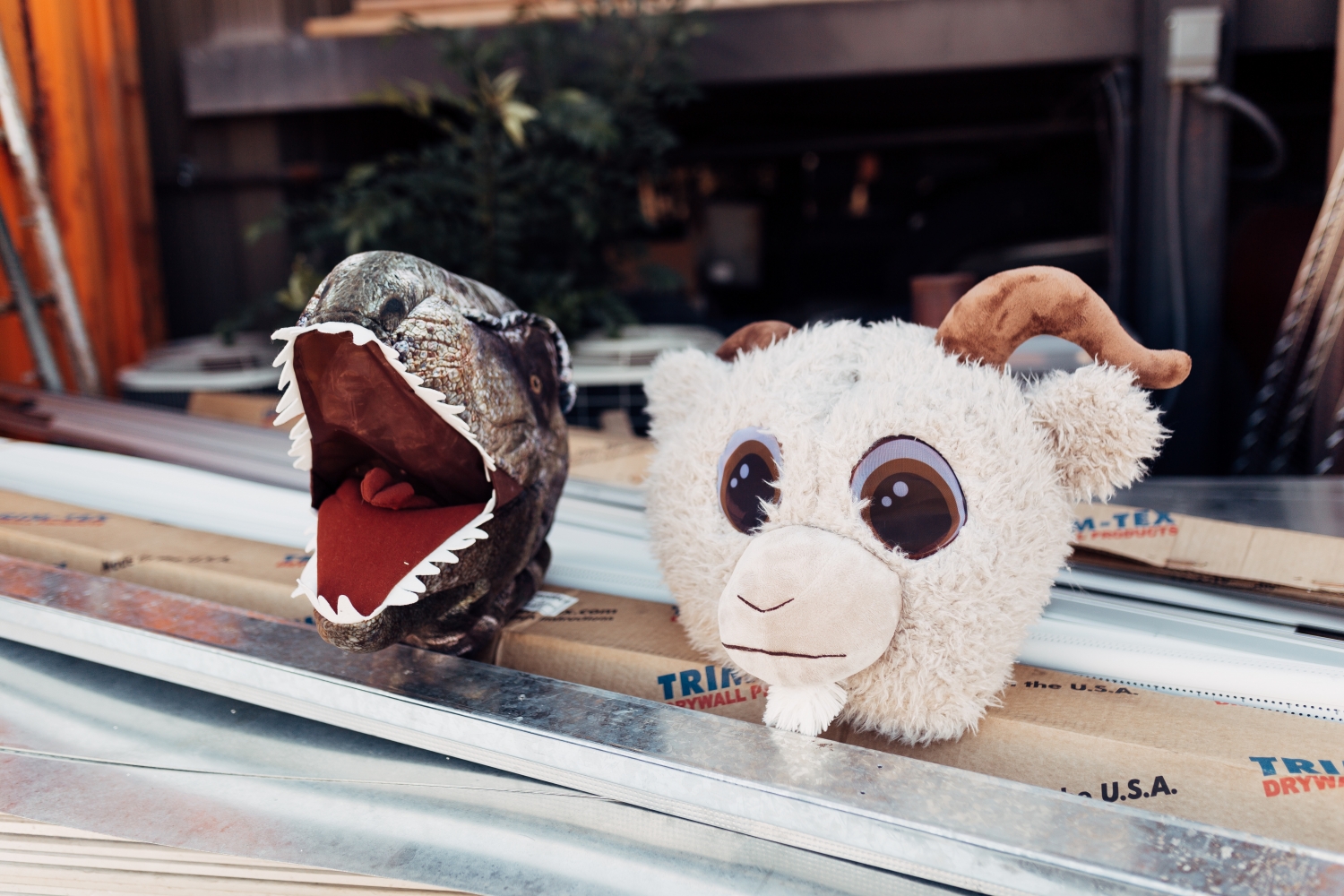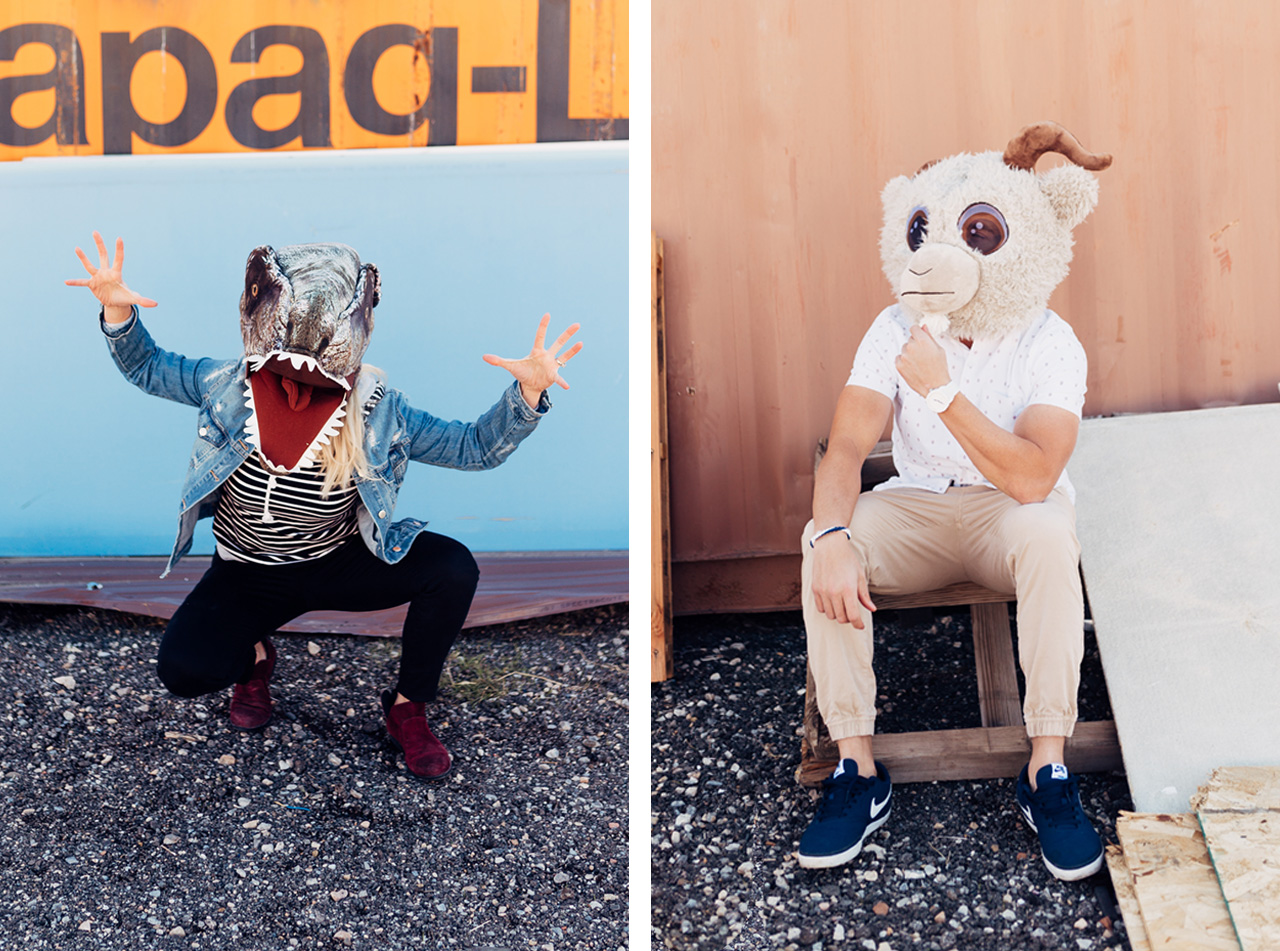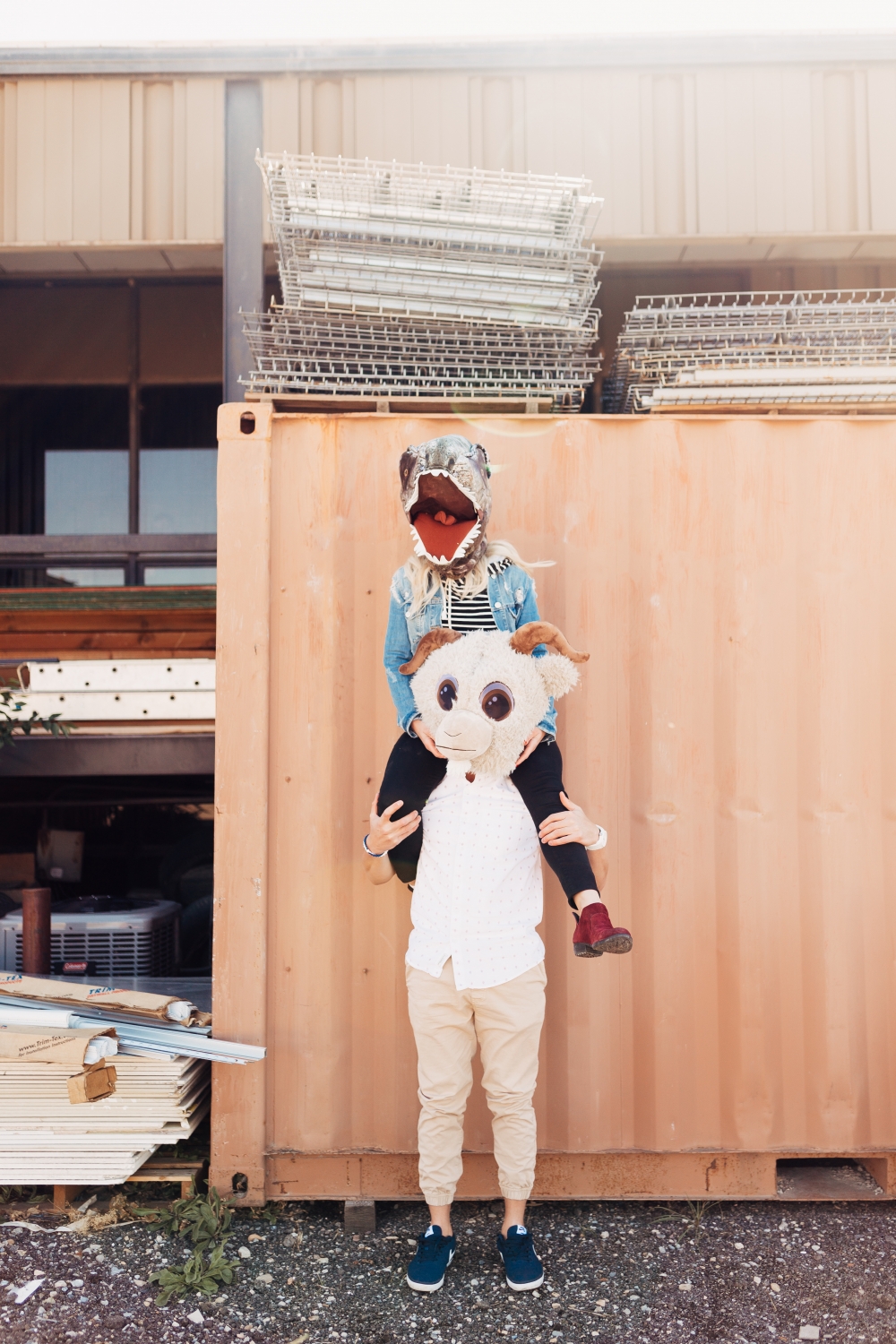 This has been Brian's favorite photoshoot to date because he's not had to make any facial expressions hahaha meanwhile, you know I'm roaring as loud as I can in my mask. I can't help myself!
The kids have been running around the house trying to scare each other in them and the masks literally cover half their bodies, it's so hilarious to see their little legs waddling inside!
So there ya have it! A super easy, affordable and fun costume that takes zero effort but still dishes out the festive Halloween spirit. Are you dressing up this year? Do you ever go to Halloween monster mash parties or masquerades? I'd love to hear what your costume is or if you're going as a couple, what you guys are planning to be?!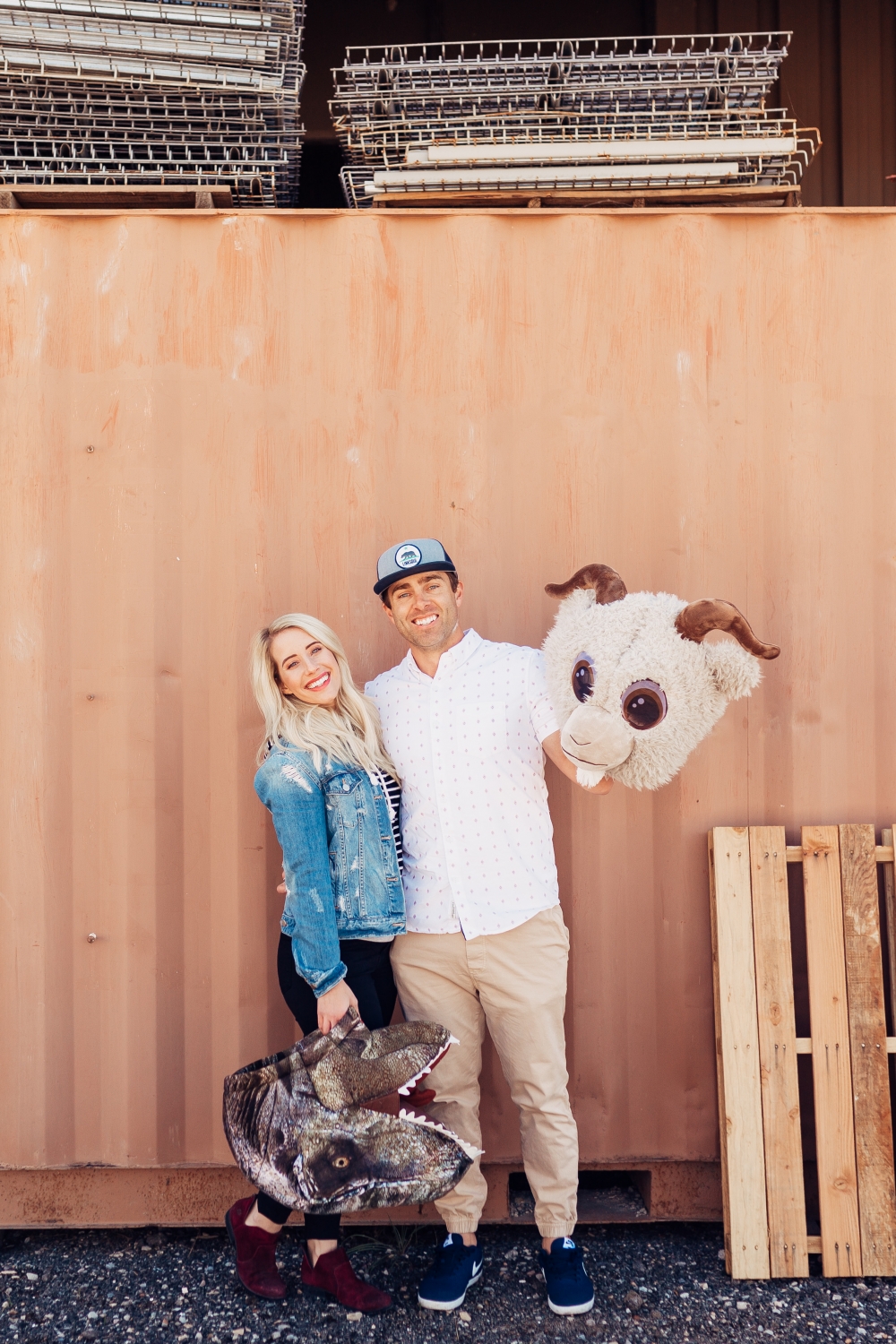 Thanks Walmart for sponsoring this post, all thoughts and opinions are my own