8 Easy Spring Break Hairstyle Roundup
Hey Babes!
Is it Spring yet? I mean really. These last few months have been super cold and while I love the snow, I am ready for some Spring weather. With Spring break only a couple weeks away, it is time to get your spring hairstyles ready. I'm sharing with you some of my favorites. I hope you love them as much as I do.
Here is my 8 Easy Spring Break Hairstyle Roundup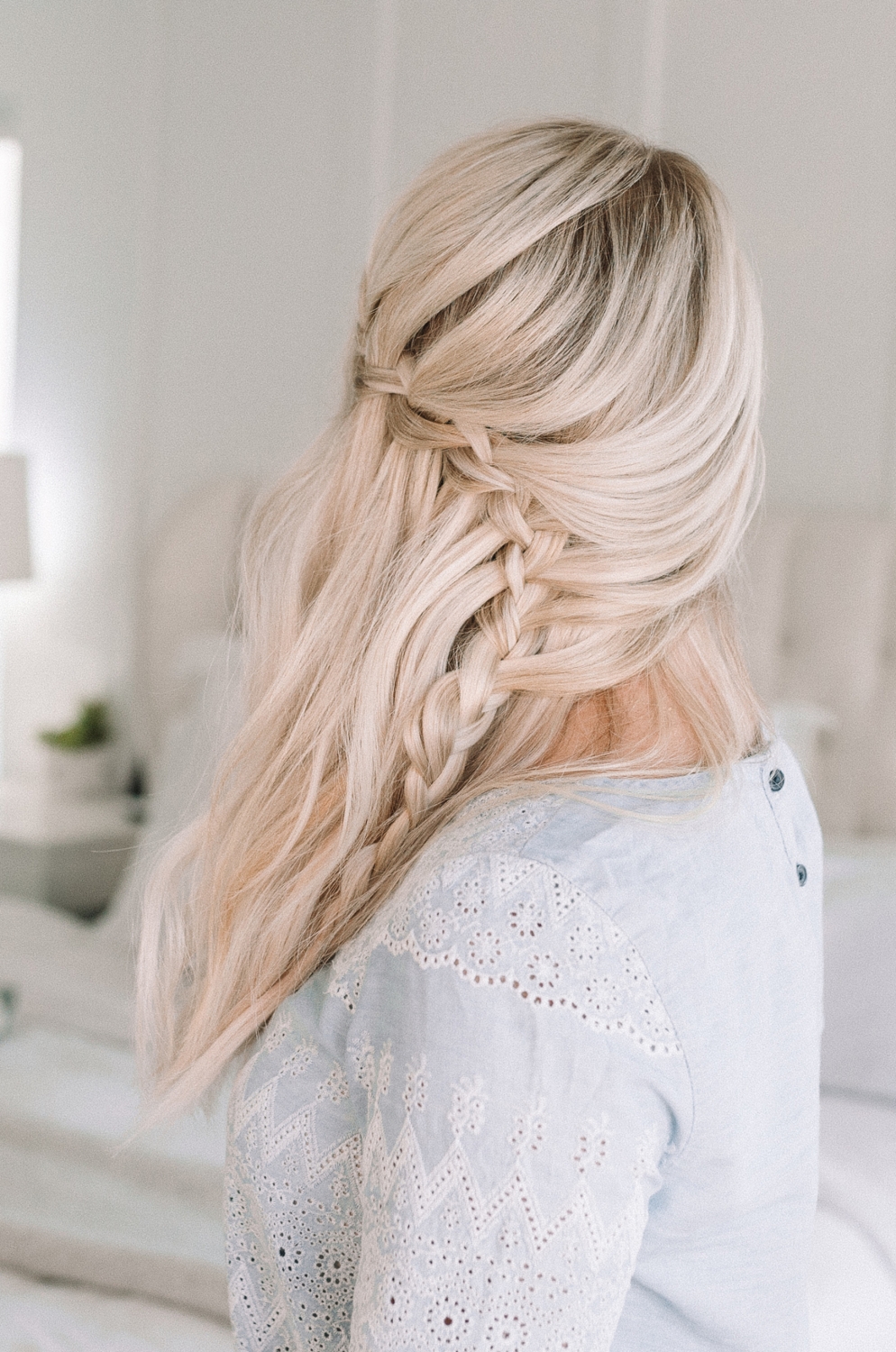 The waterfall braid seems tricky but it's actually very easy once you know what you're doing. If you can master the french braid, then you're already halfway there. In a waterfall braid, you braid the outer sections of hair over the middle piece just like in a french braid. However, after each stitch, you drop the bottom section and replace it with a new one. So don't be nervous!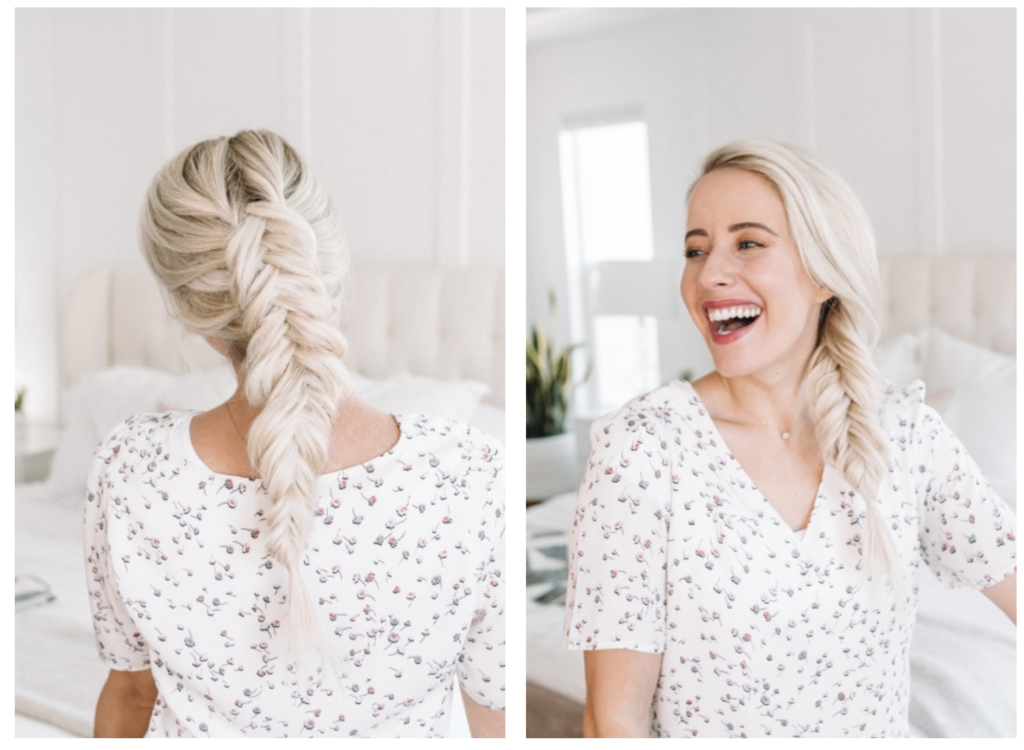 I feel like the fishtail braid gets a bad wrap because it looks so intricate and complicated. If I'm being 100% honest with you though, I think it's the easiest braid to learn. Technically there are four pieces you're dealing with but I like to look at it as only TWO. And once you learn the steps you're like — for rel? That's all there is to it?!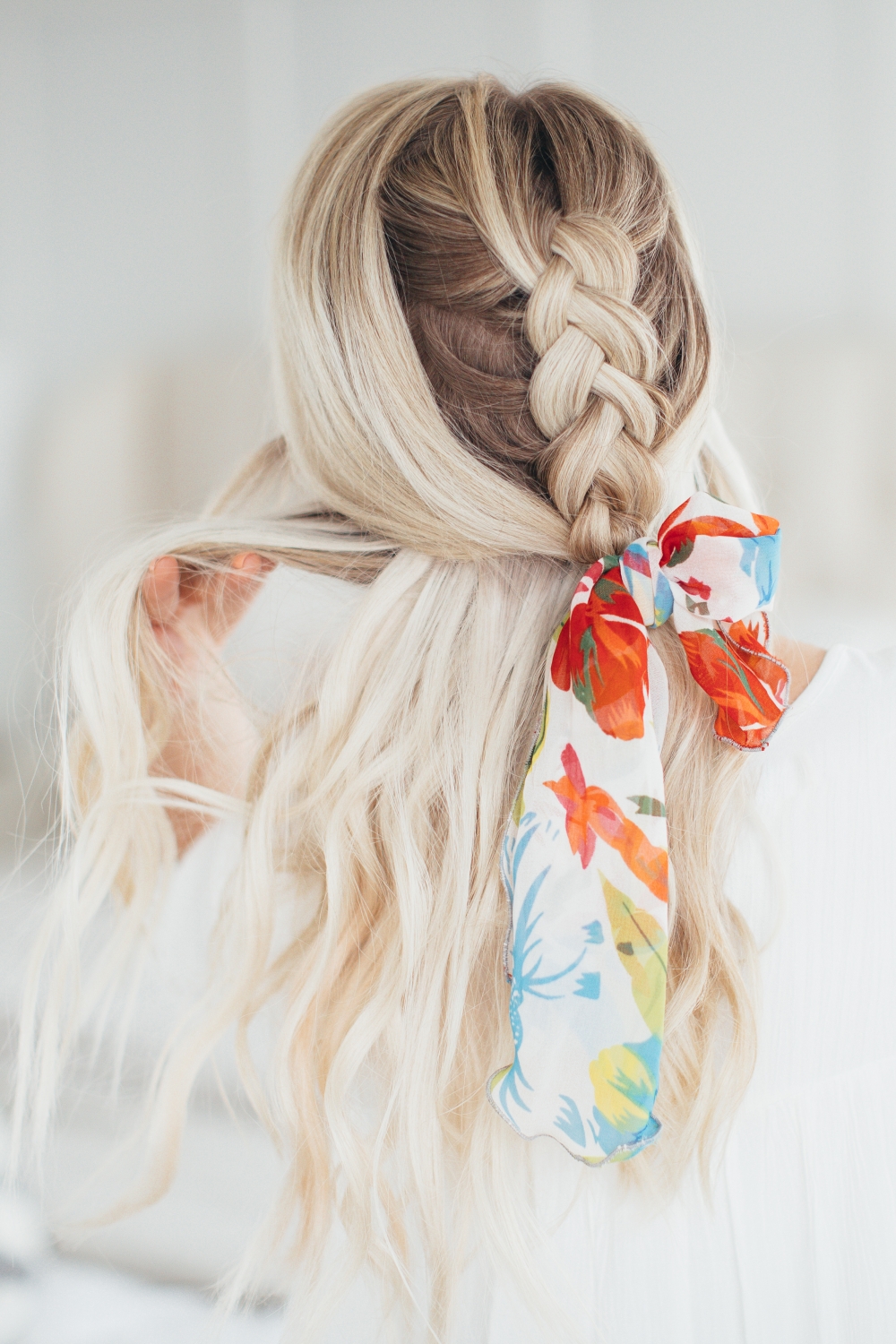 Half Braid for medium to long hair
I think this is such a beautiful braid, perfect for those breezy days at the beach or a day running errands around town! This style will also work great on medium length hair. As long as your layers in the front are long enough to tie in the back, you should be good! If you need some cute hair scarves, make sure to check out the ones at Flourish, they're adorable and I'll be sharing 10 ways to style a hair scarf in the next couple of weeks so keep an eye out for that!
There's nothing more beautiful that a good chunky dutch braid, am I right?! I wanted something simple but that looked super elegant and put together and came upon this little hairstyle below. I incorporated a couple of twists into the dutch braid and BAM. Isn't it gorgeous?!
I'm all about easy half up styles and this one is a stunner!! It's just a succession of knots pinned together with bobby pins. Pretty right?!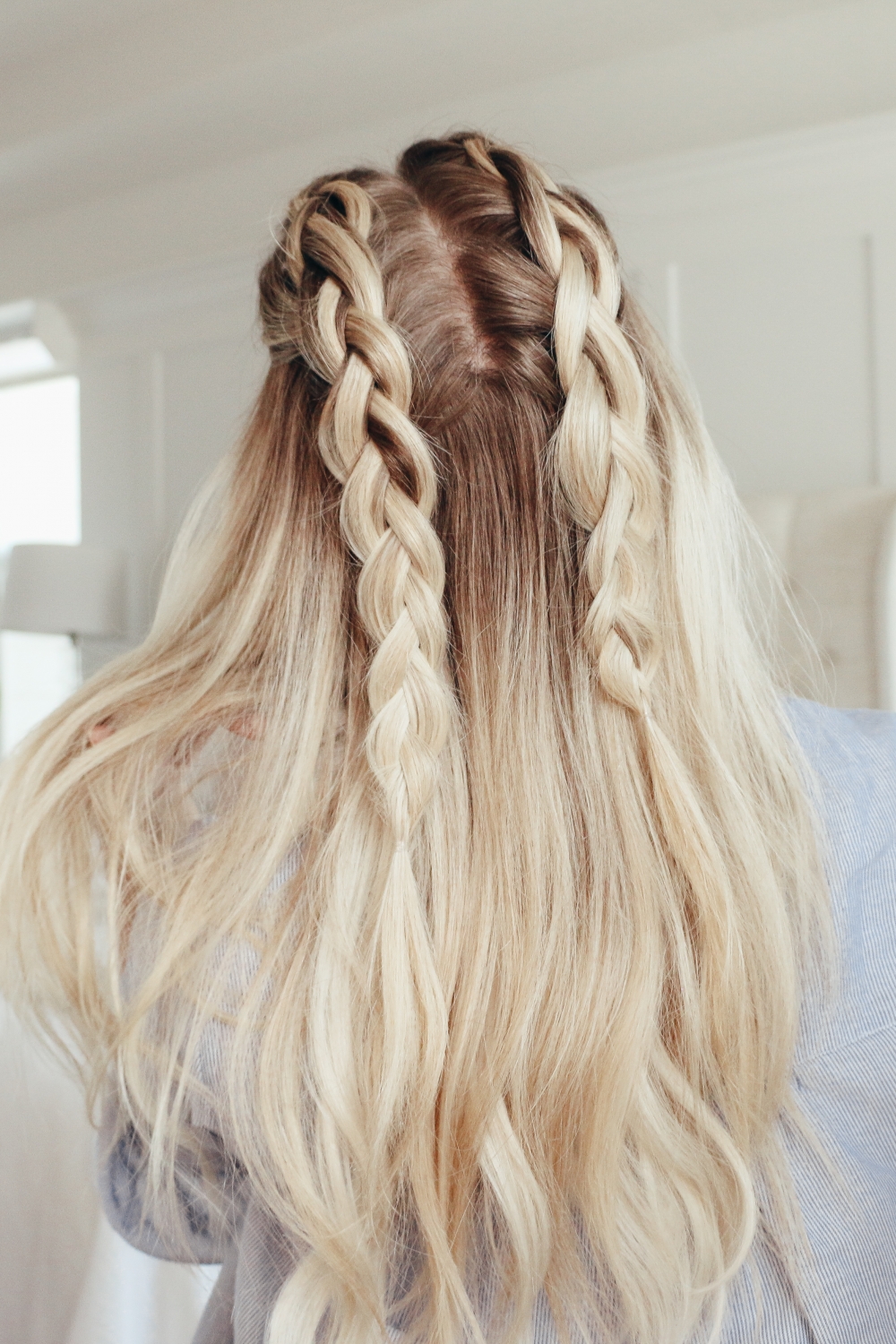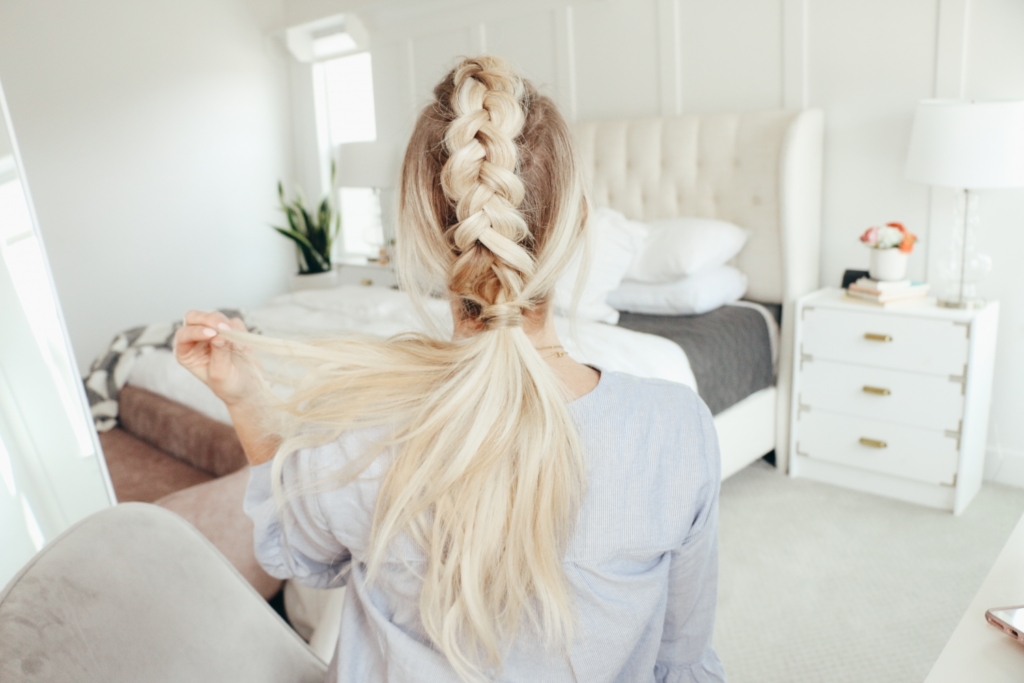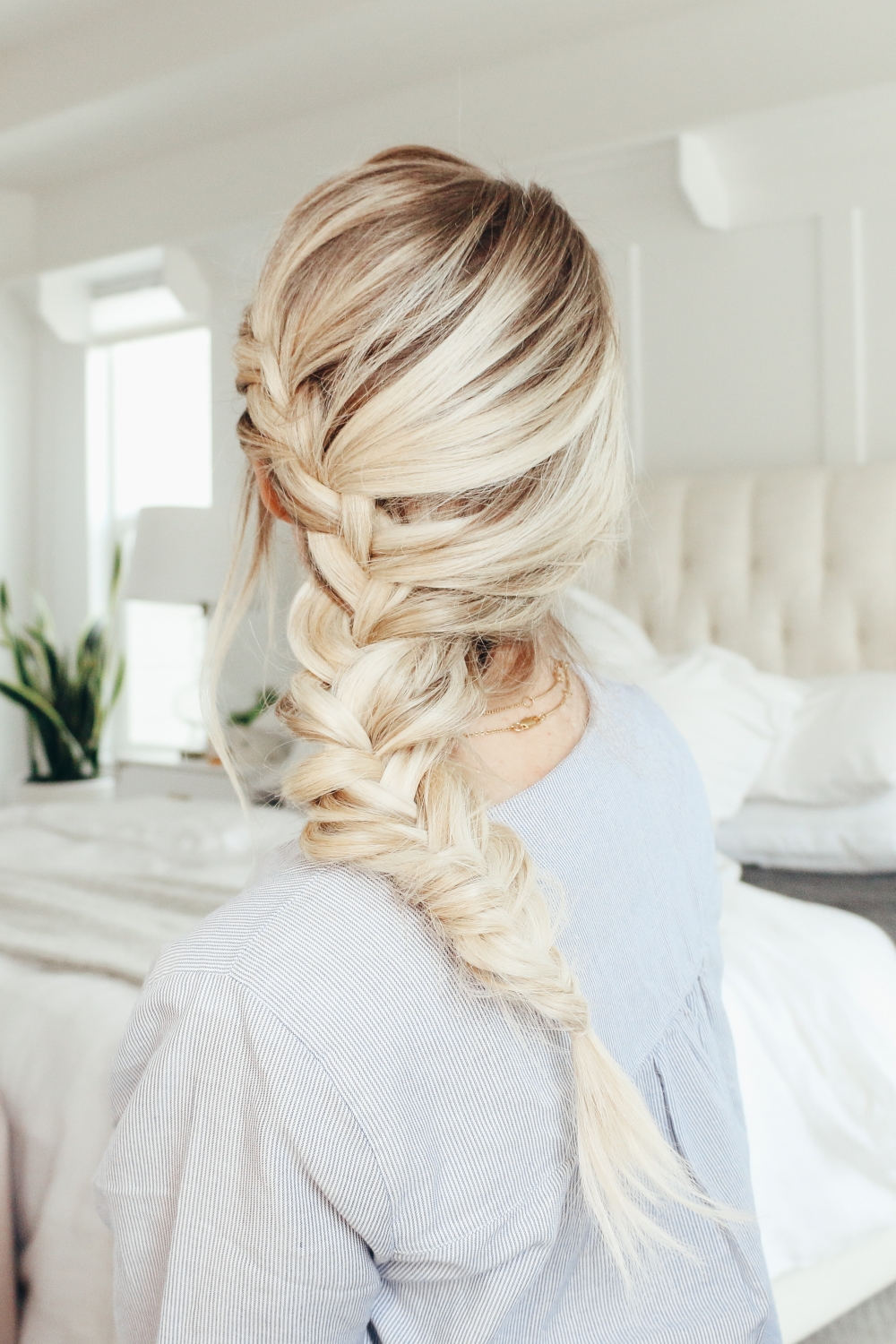 Last year, I did a quick video on 5 spring hairstyles that is worth revisiting. You've got looks from a braided mohawk (I mean come on, who doesn't want that?) to half up twin French braids. This post is sure to be your go-to for Spring break plans.
Alright, friends. What do you think? Which one was your favorite? Let me know in the comments so that I can make more tutorials that you love.