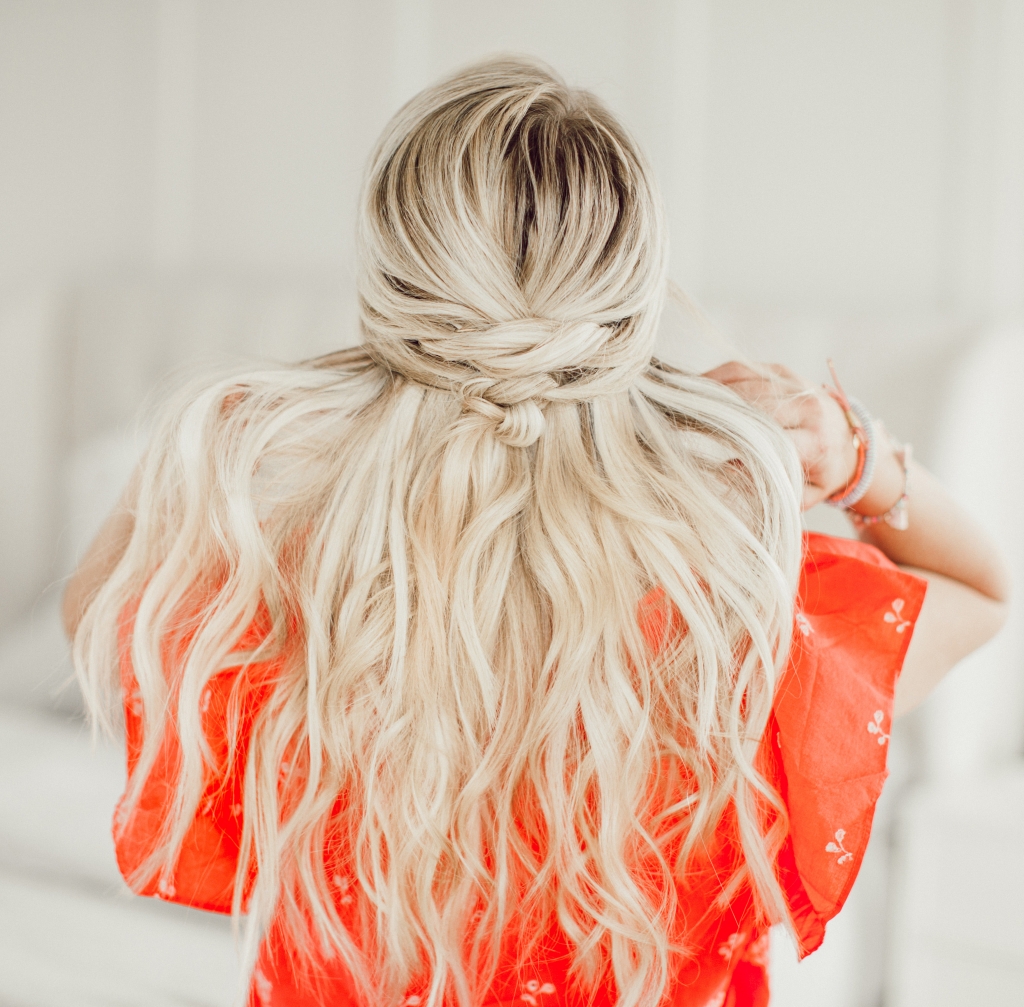 Helllloooo!!!!!! How are you this week?! I've been a little quiet on the blog lately but have some really fun projects comin' atcha soon! Man, can I just say that being a mom and being an entrepreneur is HARD WORK?! Do any of you run a business? I feel like there's this constant fight to keep a home/life/work balance! My problem is I wanna be creating allllll the time! When Brian and have finally settled into bed and are watching a movie or something, all I can think about are new projects I want to start working on — it's just how my brain thinks! It's what makes me so efficient with my time but it can also be my achilles heel. What are some things you do to keep that balance? If you're interested, I'll compile a list of a few things I do to stay organized and on track with my goals. Haha, no matter how organized I am, though, Mom life just happens and sometimes you gotta throw you list to the wind and just wing it!
The Knotted Braid Tutorial
Yesterday I had a few minutes to film this really easy hair tutorial and a couple hours this morning to get it edited and up on YouTube — YAYY!!! I'm so proud of myself. I didn't think I'd get to a video this week! And isn't it the prettiest hairstyle of all time?! It's SO fast and easy and it'd look really pretty combined with a fishtail braid or low bun. I hope you try it! And remember, if you're hair is really clean, amp up the dry shampoo or texture spray so that those pins have something to grip. The dirtier the better for a style like this!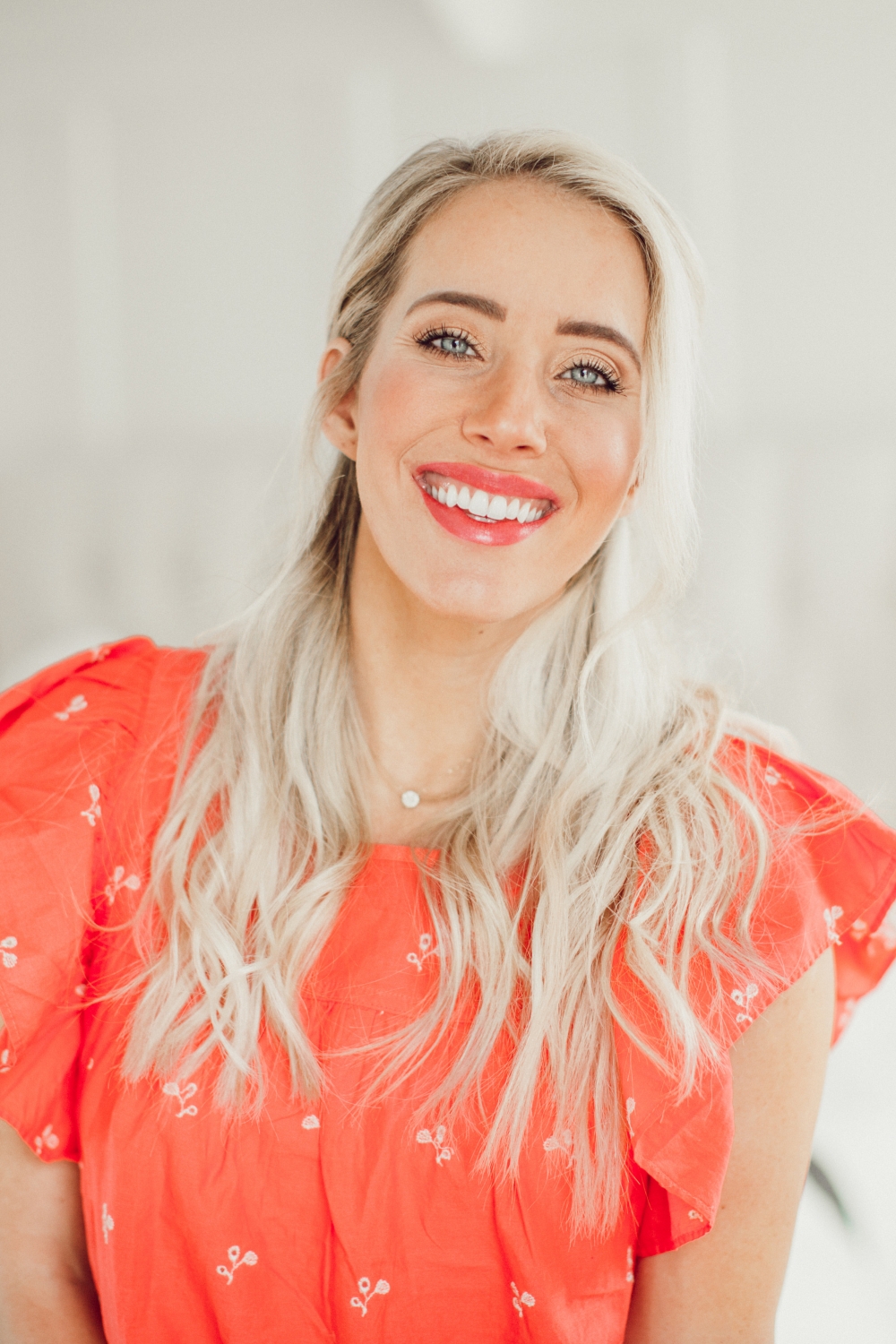 K LOVE YOUUUUU!!!! Watch the 3 minute video below ??. You can also subscribe to my YouTube channel here.