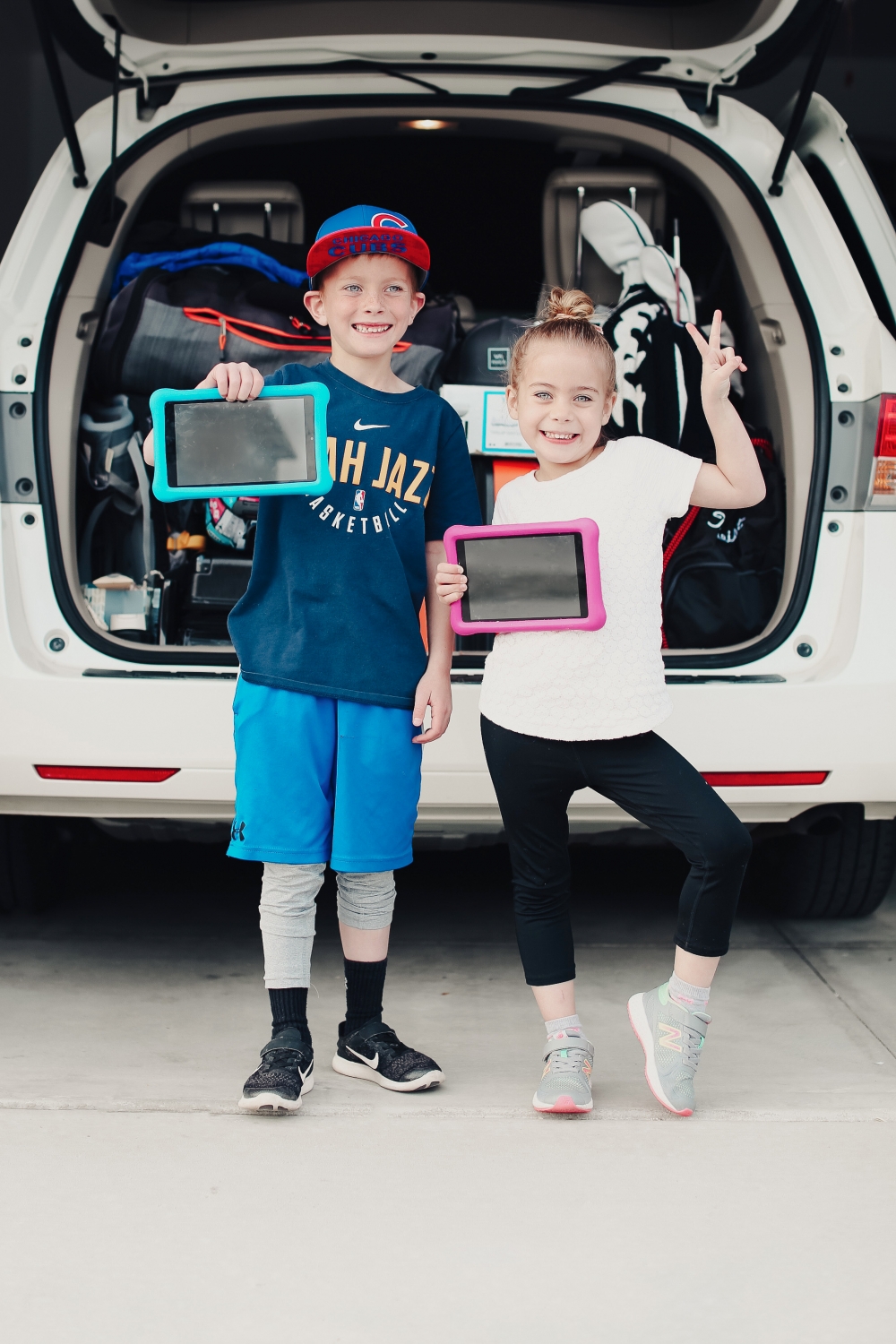 Thanks Amazon for sponsoring this post!
Hey babes!!! Last week we decided to take a little road trip down south and visit some warmer weather in St. George, Utah. Have any of you ever been? We did a little hiking at Zion's National Park and enjoyed some old fashion pool time at the hotel! Other than the boys keeping us up all night, I'd say the trip was a success! It was planned super last minute and we didn't have much time to pack. I grabbed a few snacks and the kid's Amazon Fire HD 8 Kids Edition Tablet's and off we went!!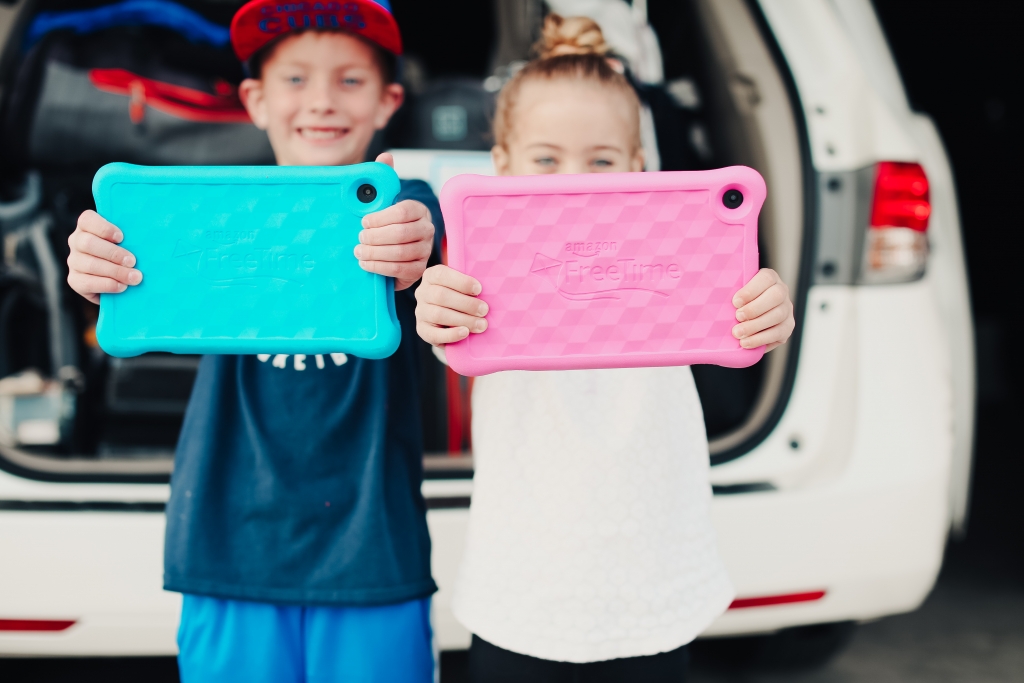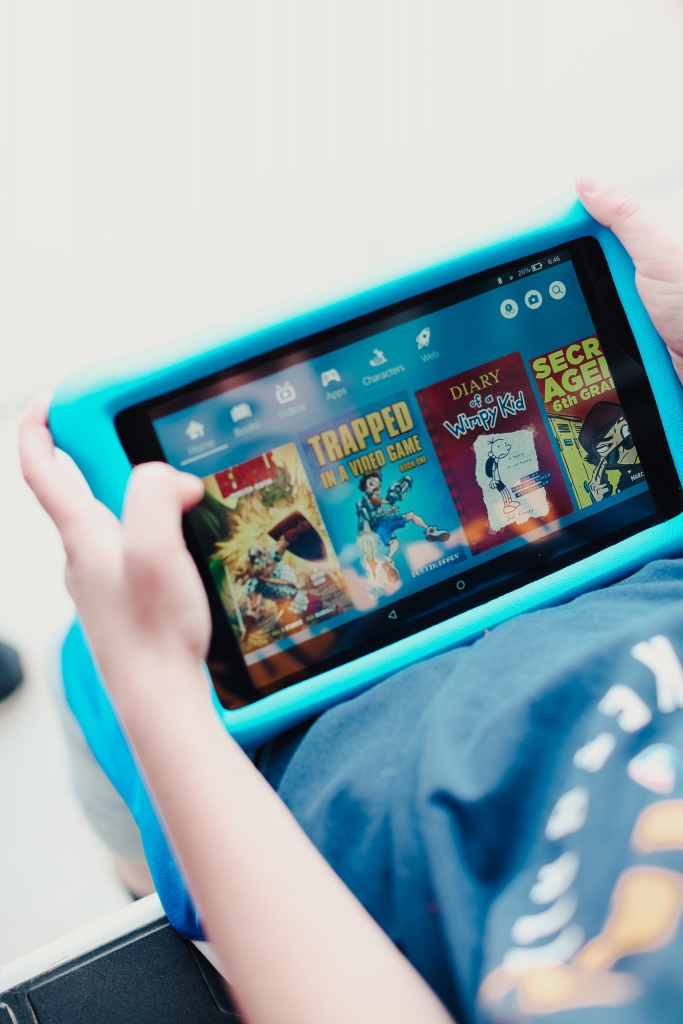 Because I continue falling deeper and deeper in love with the Amazon Fire HD 8 Kids Edition Tablet, I wanted to give you a quick update and share how we use it while traveling with the kids. And in case you missed it, I talked about keeping kids safe from the dangers of technology here and also our favorite FreeTime apps here if you're interested in any of those reads!!! One thing that stands out to me when you're road tripping is you've gotta find a tablet that works without wifi. Have you ever had a kid meltdown because their app no longer works? Or because their video won't play?! Trust me. It's awful. We don't have wifi in the swagger wagon so having content on the device that can be used without the internet is a game changer.
With the Amazon Fire HD 8 Kids Edition Tablet you can log in to the Parent Dashboard and download all the games, apps and movies you want so your kids can play and watch them while the tablet is offline! It the best!
Another thing I love is you can set limits in the FreeTime app. So before Boston can play Minecraft, he's gotta read for 20 minutes and then work on math for 20 minutes. And I don't have to be the one who nags them about it! Another thing I love is the 2 year worry free guarantee. Your kid accidentally smashes it in the car door? Or spills his drink all over it? Send it back to Amazon and they'll replace it with no questions asked!!! If you're going to invest in a tablet for kids, THIS is the game changing factor for me.
I'll share a few other activities and things I pack for long road trips in another post including our favorite snacks and games but I wanna know first, are you an over planner or are you more simple?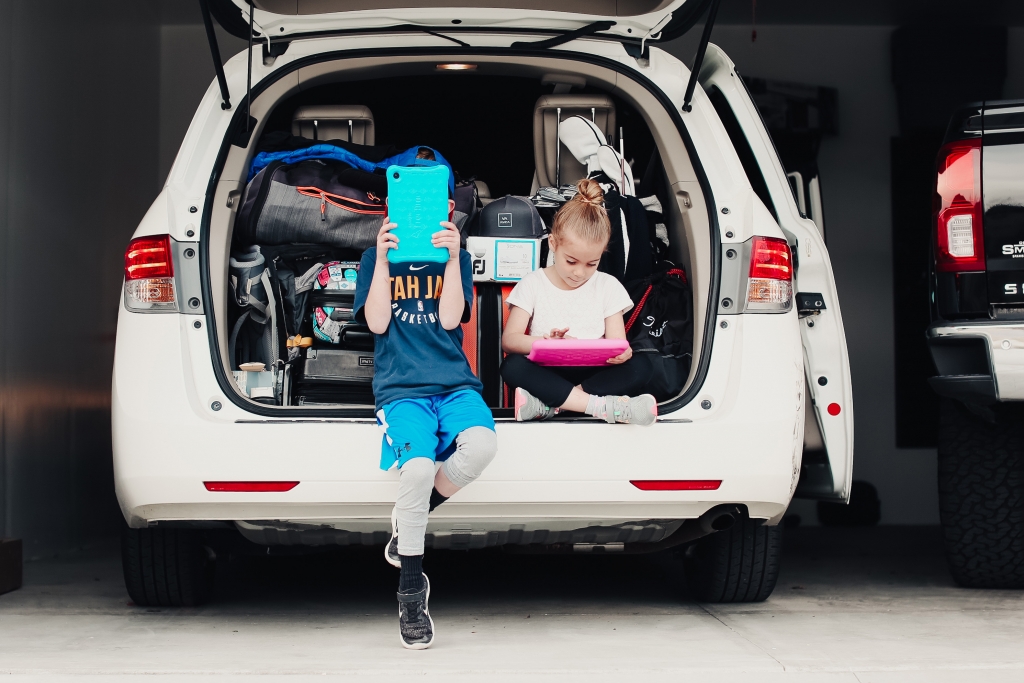 Thanks Amazon for sponsoring this post!