Hey girl, hey!
I like to think of you girls as some of my besties. And what do besties do?! Brunch together, text late at night once the kids have finally gone to bed, and of course, share the best sales with each other!!!
Old Navy is quickly becoming one of my go to's when it comes to clothes for the whole family. This post is not sponsored, I just really love their stuff that much, so I have to share it with my girls!
They're having a HUGE SALE now through March 3!
30% off for everyone, and 40% off if you're an Old Navy/Gap cardholder! That's a serious deal!!!
First up, tops.
I am thinking Spring, and pastels and basic neutrals are my favorite spring and summer pick.
I think my favorite is the white, short sleeved button up. Such a great basic that can be dressed up with some black pants and heels, or dressed down for everyday, with some distressed denim and cute sneakers.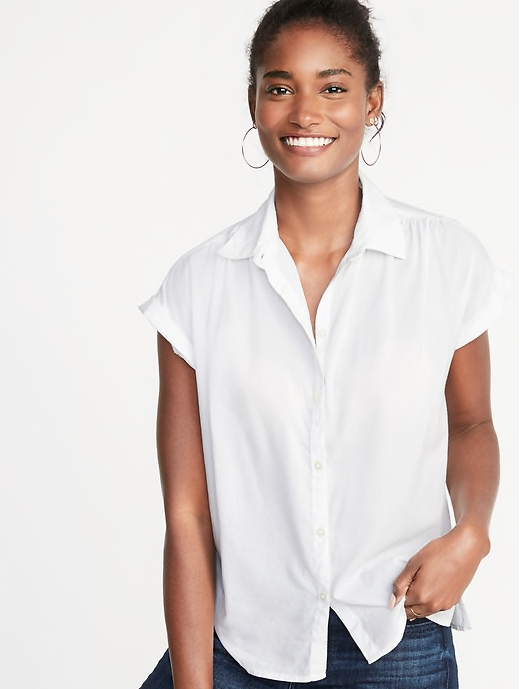 TOPS :

Next is pants.
If you're a woman, you can't go wrong with a good pair of slim leg denim jeans. They're a basic I wear almost on the daily (you know… when I actually get out of my pj's and decide to get dressed like a normal human being :). I linked these two faves because they are actually good quality, which a price tag that is shockingly low!! I linked a distressed, and NON distressed pair. For those days when you don't feel like getting crap for the holes in your jeans from all of the elderly family members at dinner ;).
PANTS :

Last, but definitely not least… my favorite part of this entire post.
THE SHOES!!!!
You guys. I could NOT believe how killer Old Navy's shoes are this season. Like….. add to cart, add to cart, add to cart. They were all THAT good!!! I tried to pick some basics that you can throw on with anything, but also some fun ones that can add a pop to your outfit. Those multi colored strappy block heels… I AM DEAD!
SHOES :

I also gotta give this bag some love.
It's a fraction of the price of designer ones that are identical, and it's so darn cute! Throw your stuff in it for the pool, the beach, a picnic at the park, or even church. The possibilities are endless. I can't wait until mine gets here!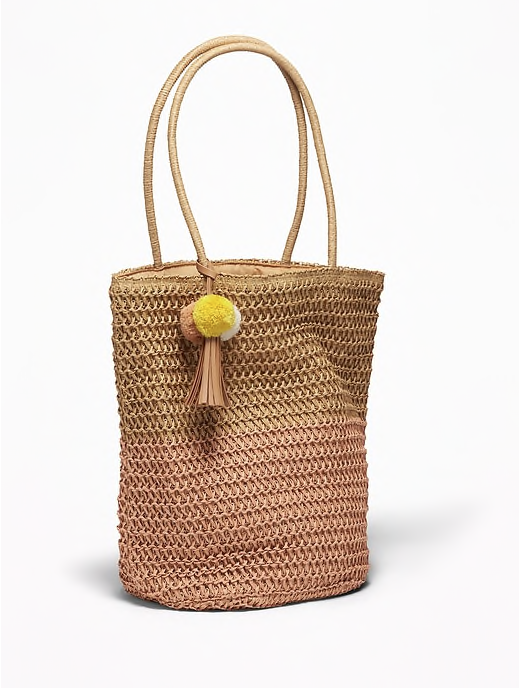 With a lot of us being wives and moms, and heck even just hard working WOMEN, we tend to give a lot of ourselves to everyone else. I hope this post helps you find something fun for YOU! You deserve it, babe!
Shop everything from the post here :