Happy hump day!!! I hope you're surviving the week, honestly it's been a crazy one for us! Do know what I'm loving, though? This weather!!! We've been to the park several times to feed the ducks "toast" and Boston is happy as a clam because he can finally wear his basketball shorts to school!
Because Spring is in the air, I thought I'd share 5 cute hair tutorials for Spring! These are some of my favorite styles and I hope you love them as much as I do!
First up, we've got our half up cinnamon bun garnished with a pretty little bow. Haha, see what I just did there?! I got the brass bow at ASOS and it's currently sold out, but this one is adorable and will give you the same look.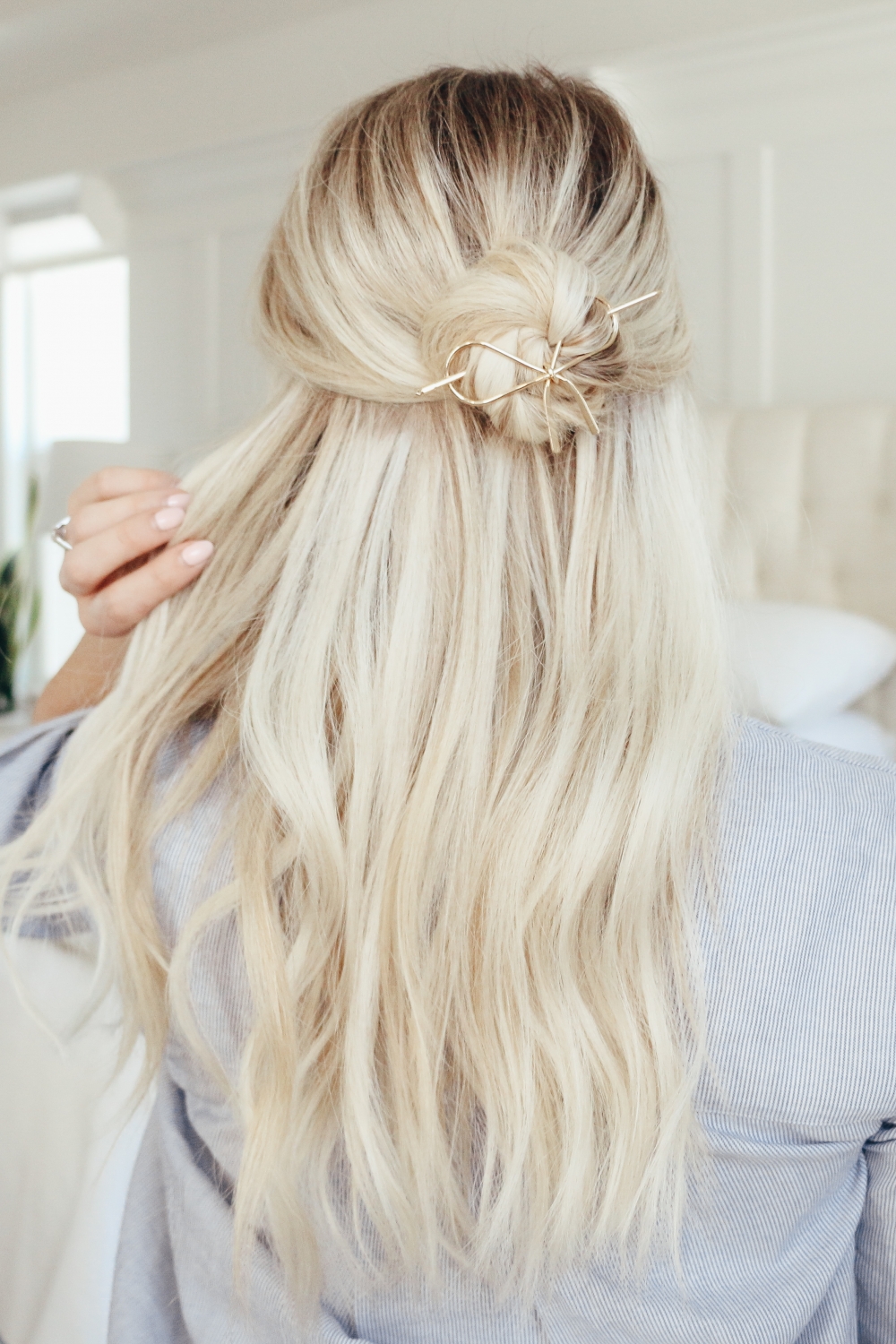 Then we've got some Spring braids that I've been wearing A LOT these days. Savy asks for this hairstyle all the time and it looks super cute and fun!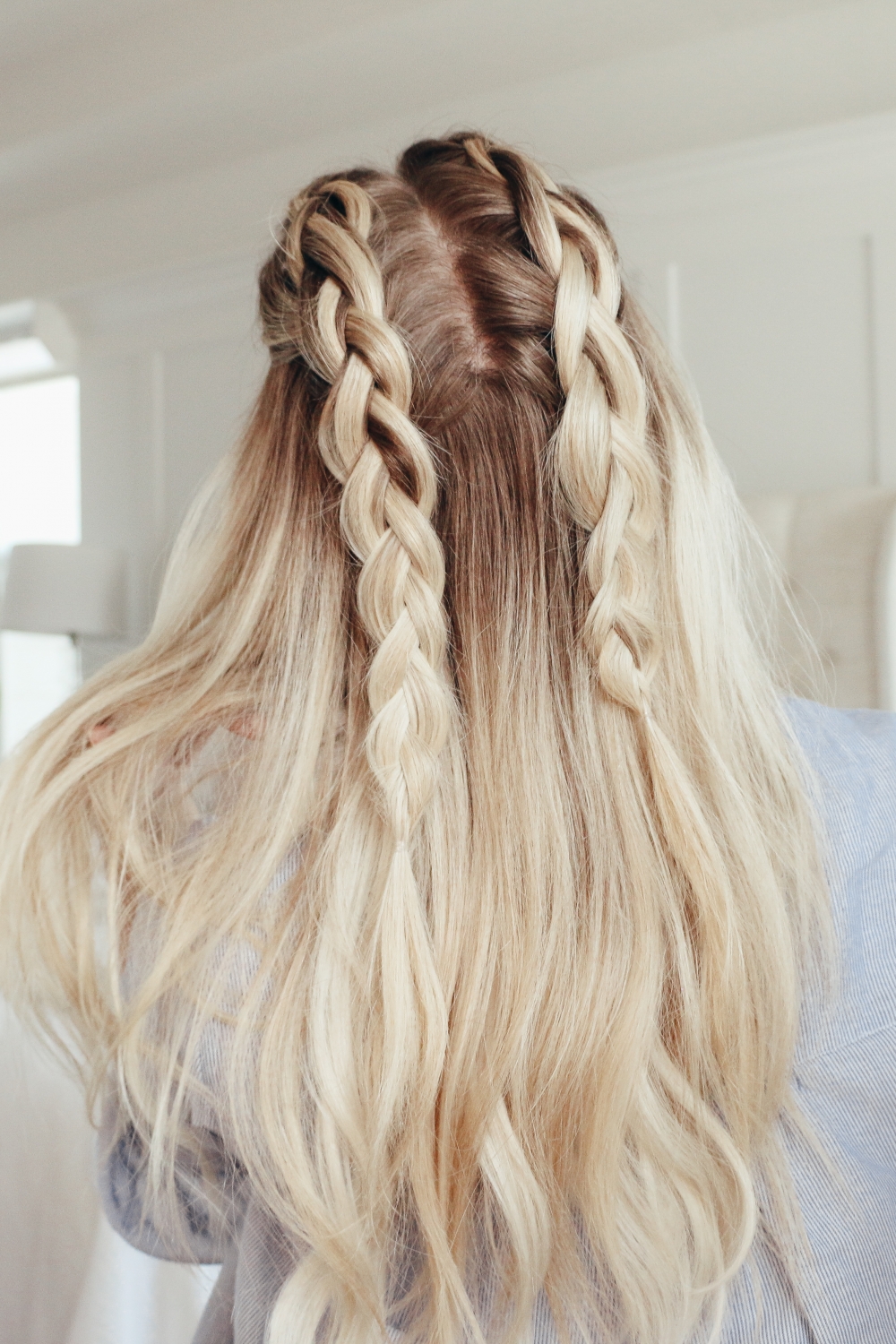 Then I wanted to include a fun ponytail and landed on this mohawk hairstyle. It can be as edgy or as elegant as you'd like. I pulled out some fringe and gave myself some fresh curls and it really softened up the style!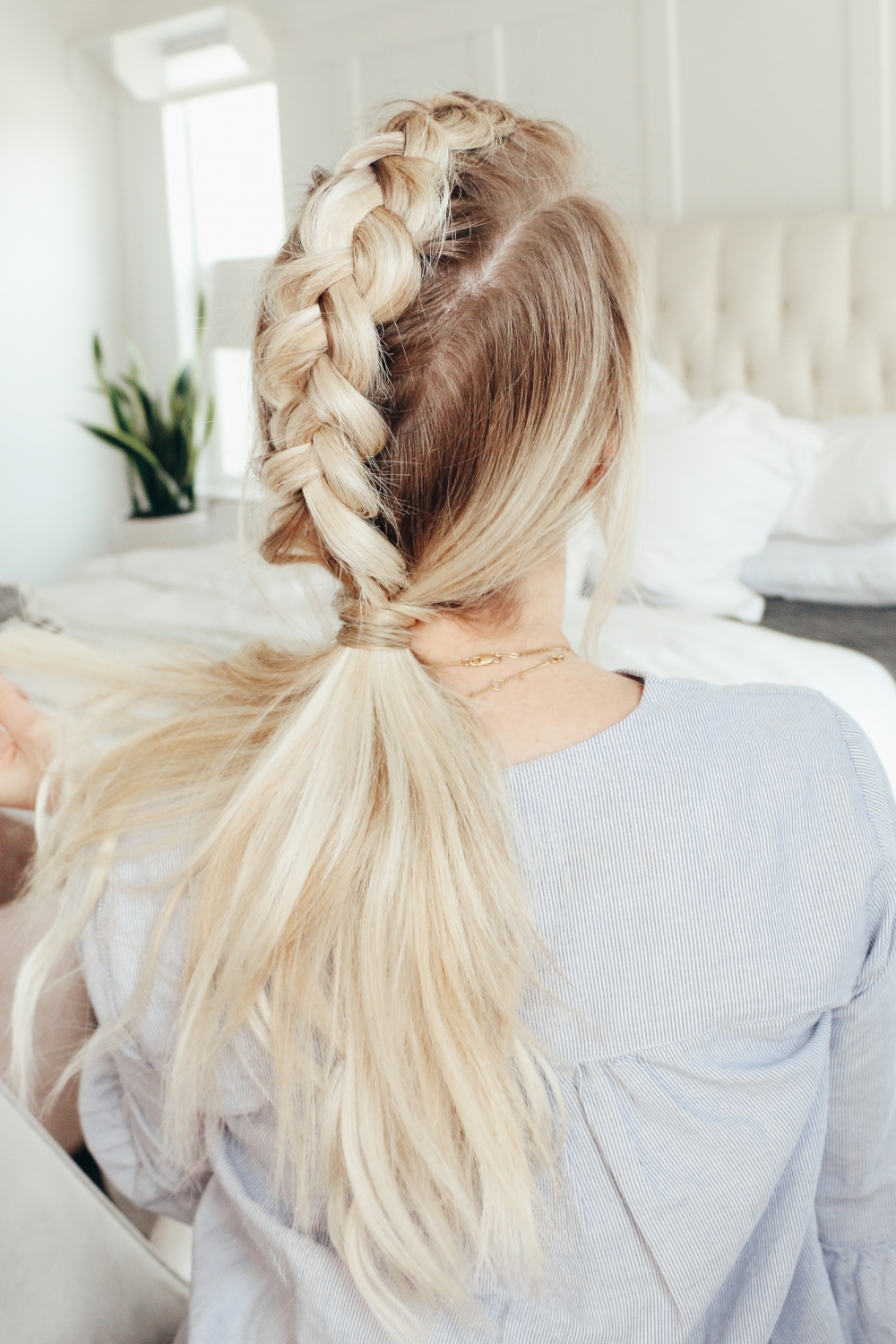 Then we've got a super easy half-up braid. This is one of those great hairstyles to wear when your trying to avoid heat but can salvage a few left over curls from the day before. Or for when you need your hair pulled out of your face but want a little extra glam.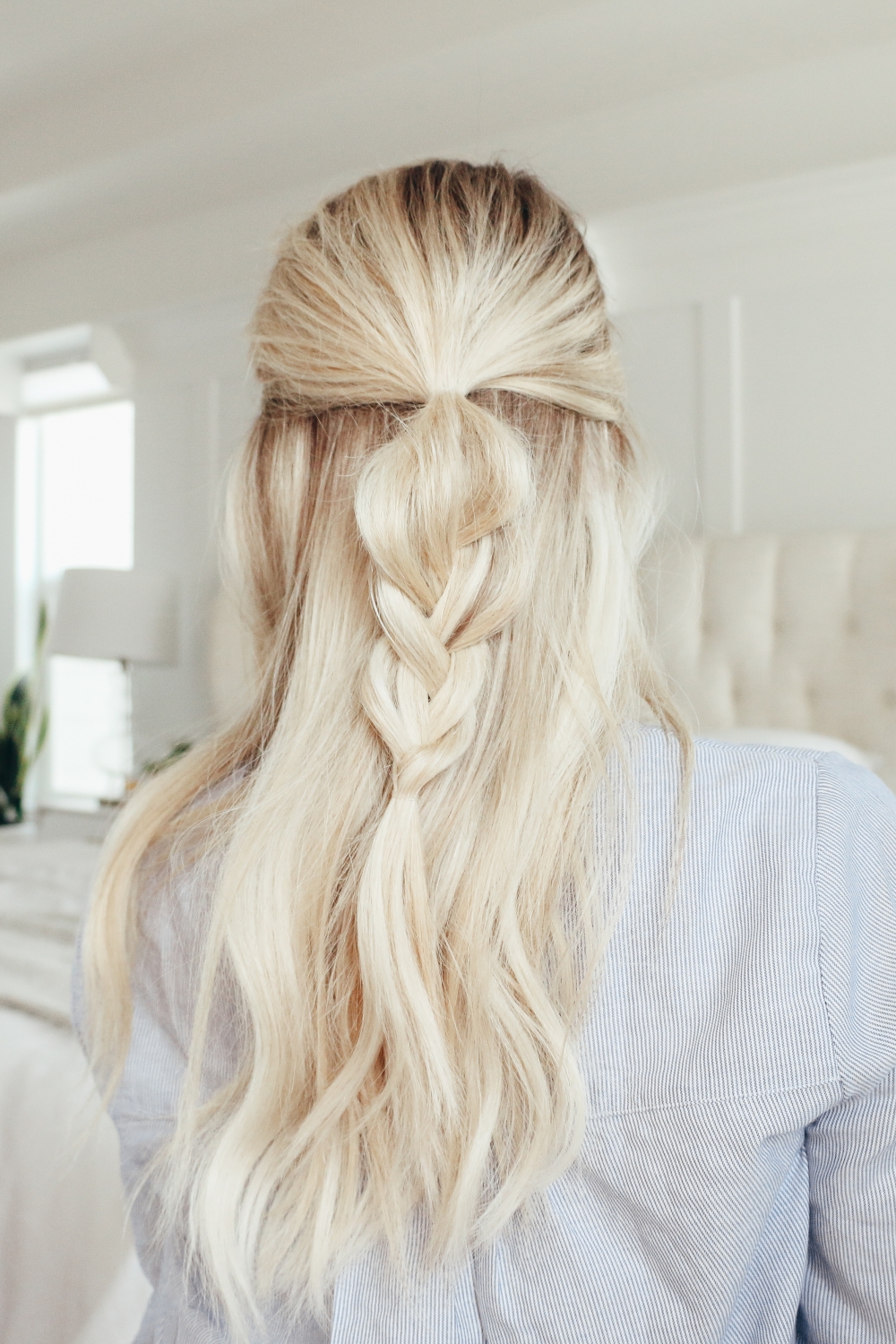 And last but not least, one of my favorite braids. This is just a french braid into a fishtail braid. It's perfect for ALL OF THE THINGS. Prom to errands, you can't go wrong with a big beautiful side braid!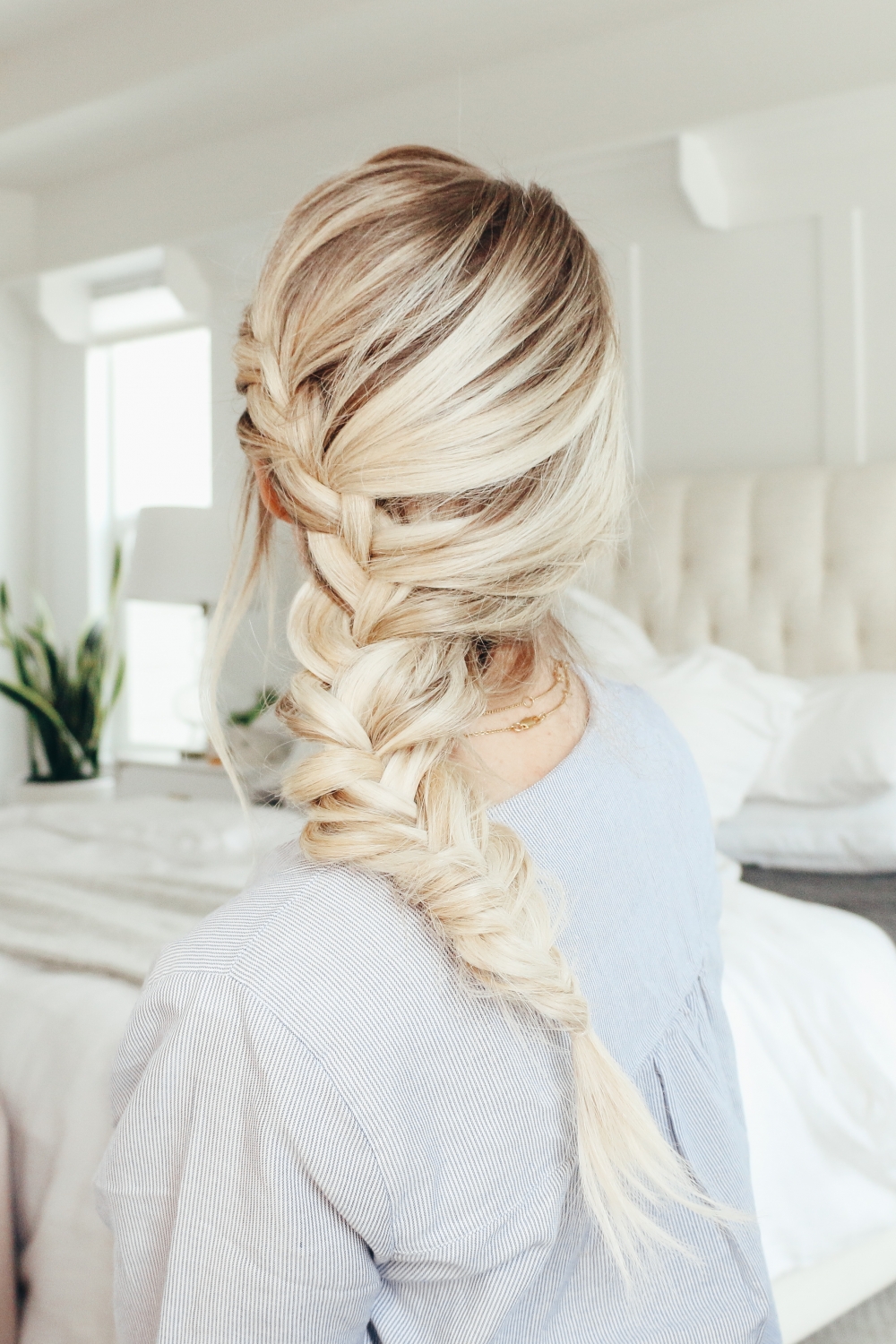 What hairstyle is your favorite? Is there one you've been wearing a lot lately I need to try? Let me know what you think the comments!
Here's the YouTube video that'll show you how they're all done! And don't forget to subscribe to my channel if you enjoy watching my videos! You can subscribe by clicking HERE