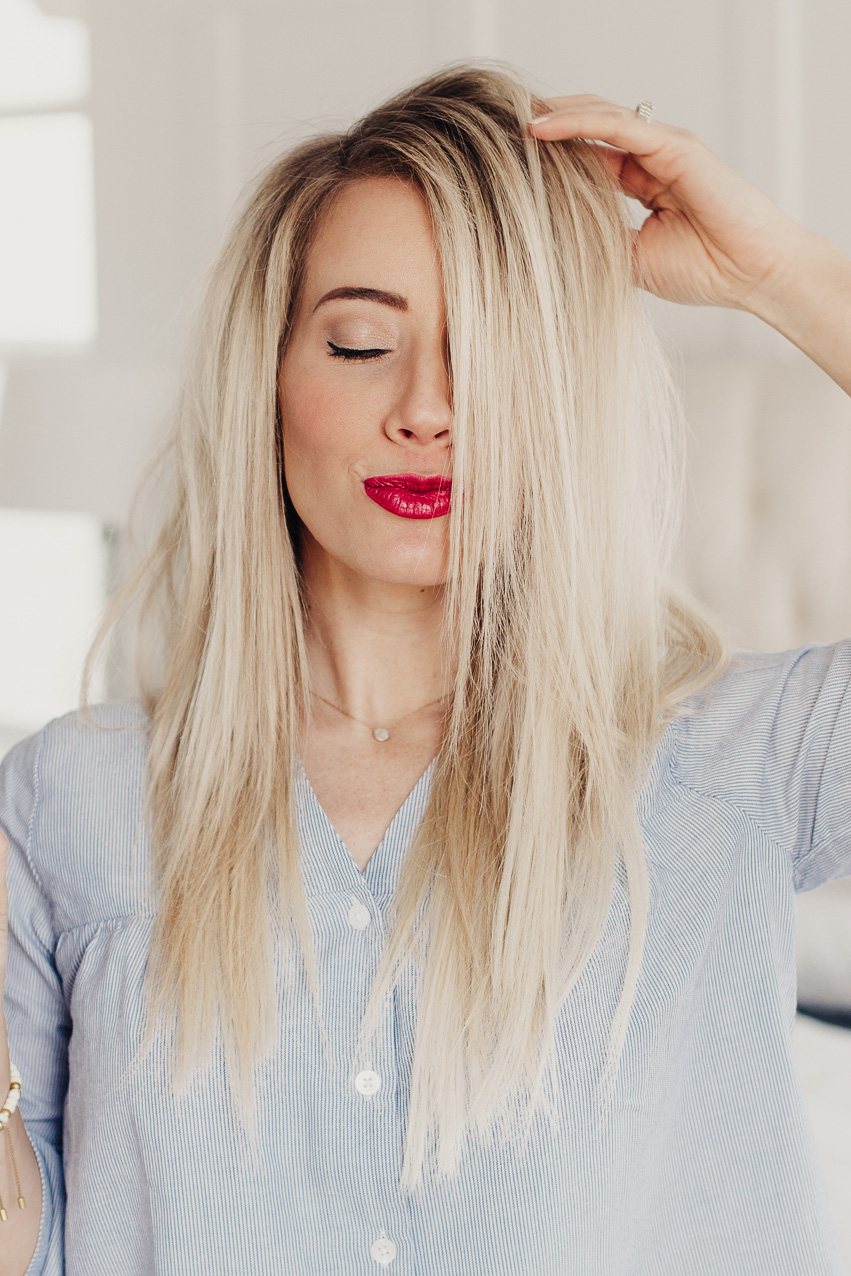 Hiya everybody!!! Today I've got THE EASIEST trick to get volume with straight hair! I don't know if you've noticed but I've been wearing my hair quite a bit lately. I typically shy away from straight styles because I can never keep volume or texture in the hair and it just always falls flat! Living Proof sent me their new Dry Volume Burst and it's ?? literally giving me life!
Here's a before and after: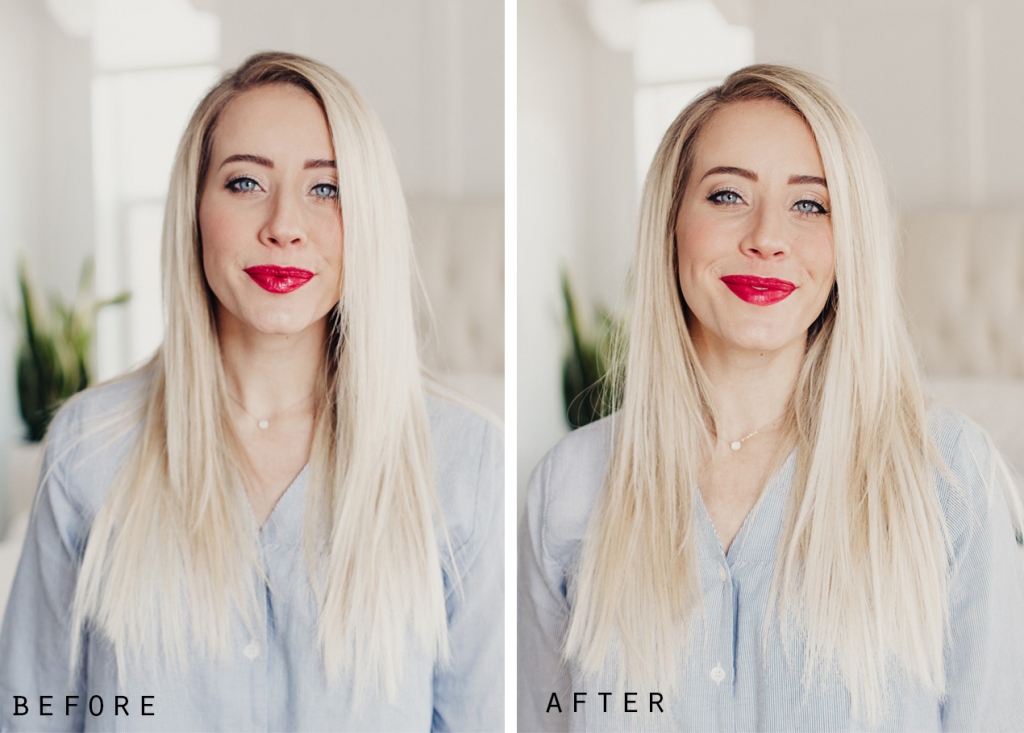 The difference is subtle but definitely noticeable. I feel like it would have photographed better and you would have seen a bigger difference if my hair had been curly. The true test though, is when you can get texture and volume with resistant, straight hair! Am I right?!
My most favorite part about this product, is it doesn't leave the hair crunchy or feeling dirty. There's texture, but it still feels clean and I don't feel the need to wash it anytime soon!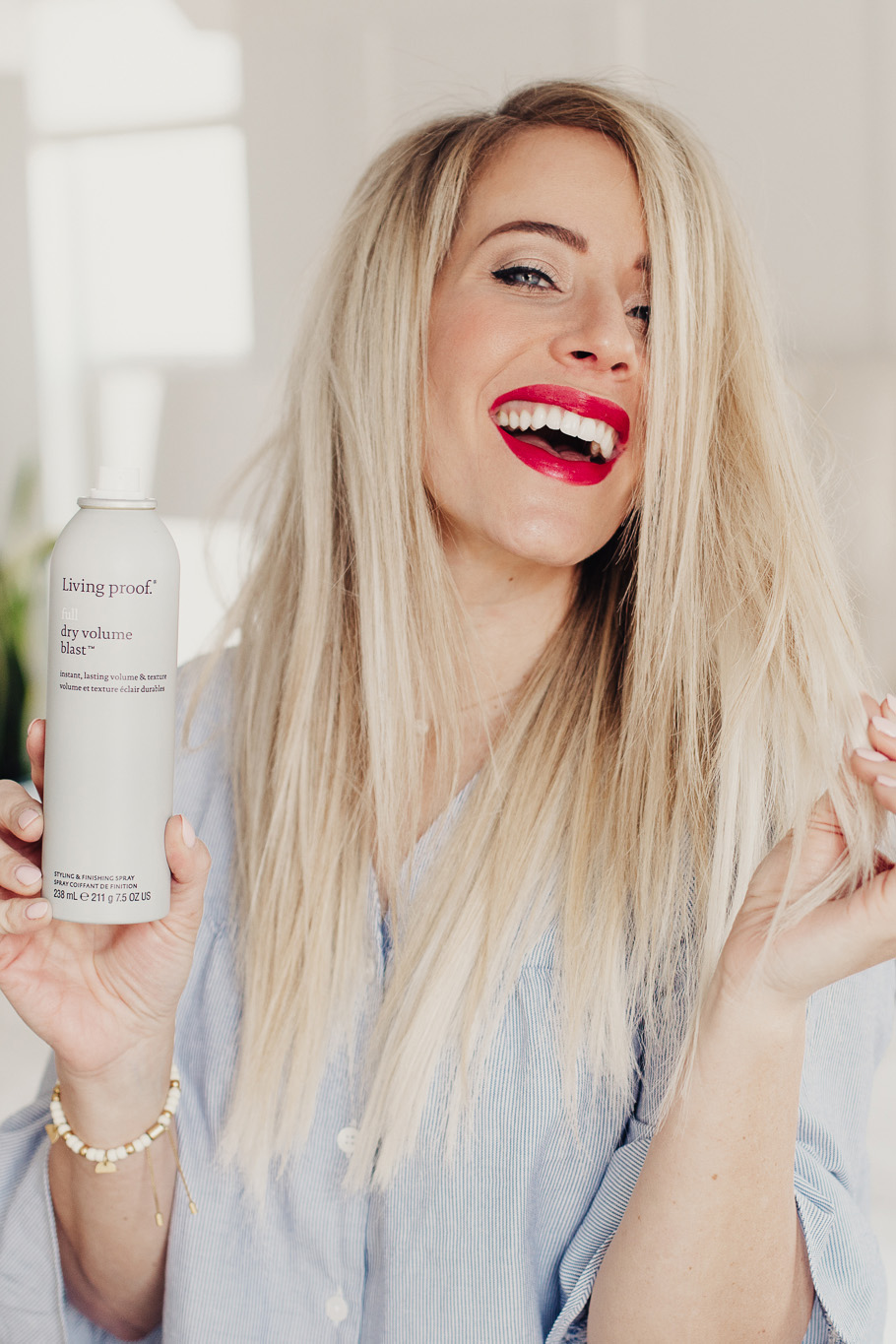 Here's a quick video tutorial in case you wanna listen to me chat for a bit and show you how I put it in!
I'm also wearing Caramel Apple LipSense, it's true to color in the video. And I'm still obsessing over the MakeSense anti-aging foundation. I'm wearing the color Creme Beige, it's worth every single penny you guys! It makes my otherwise super red and frustrated skin look flawless! Okay that's it!! Lemme know if you have any questions and don't forget to subscribe to my YouTube channel if you haven't already!!
xo