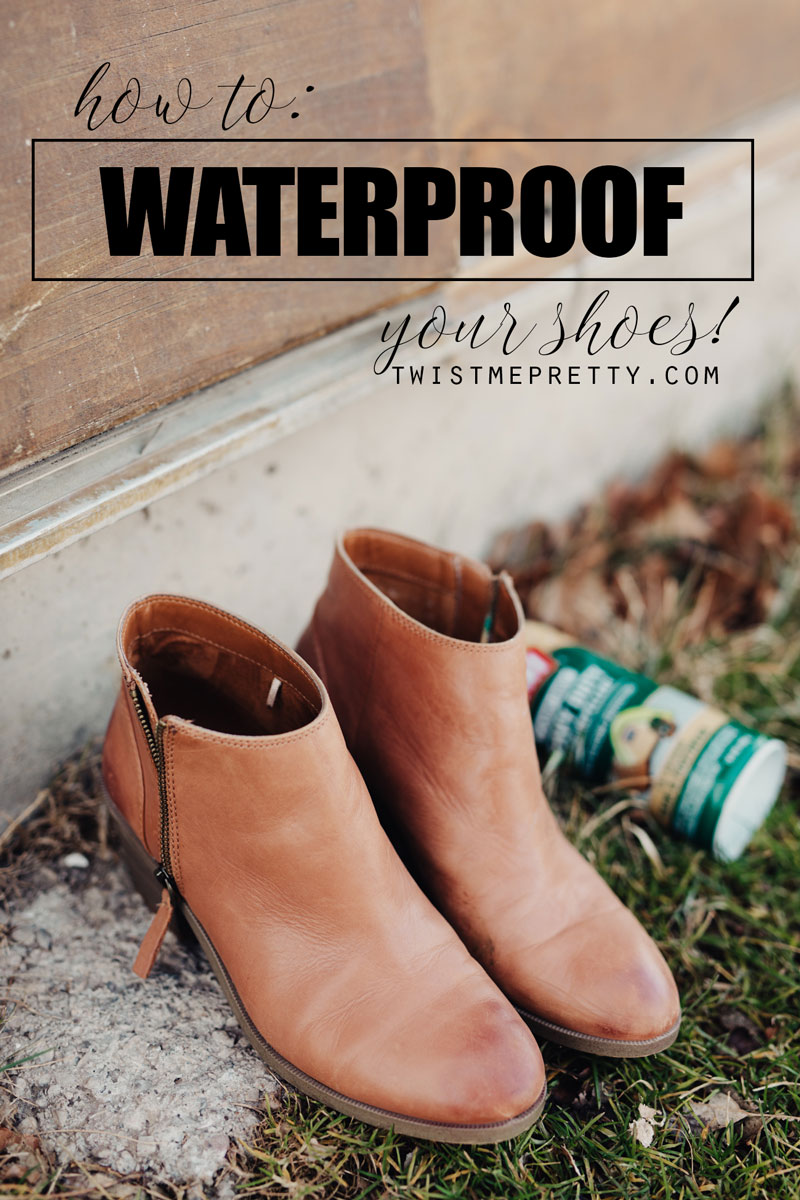 Hey everybody!!! First off, I'm sorry I don't have a hair tutorial for you to day!!! I've been traveling quite a bit lately so I'm a little off schedule. But I'm filming some awesome Spring hairstyles tomorrow so I promise to make up for it. In the meantime, you could watch this video or this video or THIS video in case you need a little entertainment!
So today I'm sharing my secret to keeping my boots looking nice all winter long! I know, it's a little bit random, but it's come to my attention that this is not a normal thing for a lot of people to do!! I don't know if it's that I've lived in Utah my entire life, and trying to beat the rain and snow has just been a way of life? Before I started waterproofing my boots, which was years ago, they'd always get trashed and ruined in the weather. And each year, I'd have to buy new boots or shoes. If you waterproof your booties or heels, or whatever it is you're wearing in the rain and snow, the repellent is going to SAVE your shoes! It'll keep them looking nicer longer and it may even keep your feet a little bit more dry! Now that we're heading into April showers, and because I love you, I'm gonna dish the details on how I waterproof my shoes!
Behold – Kiwi Camp Dry Heavy Duty Water Repellant. And no, this is not a sponsored post!!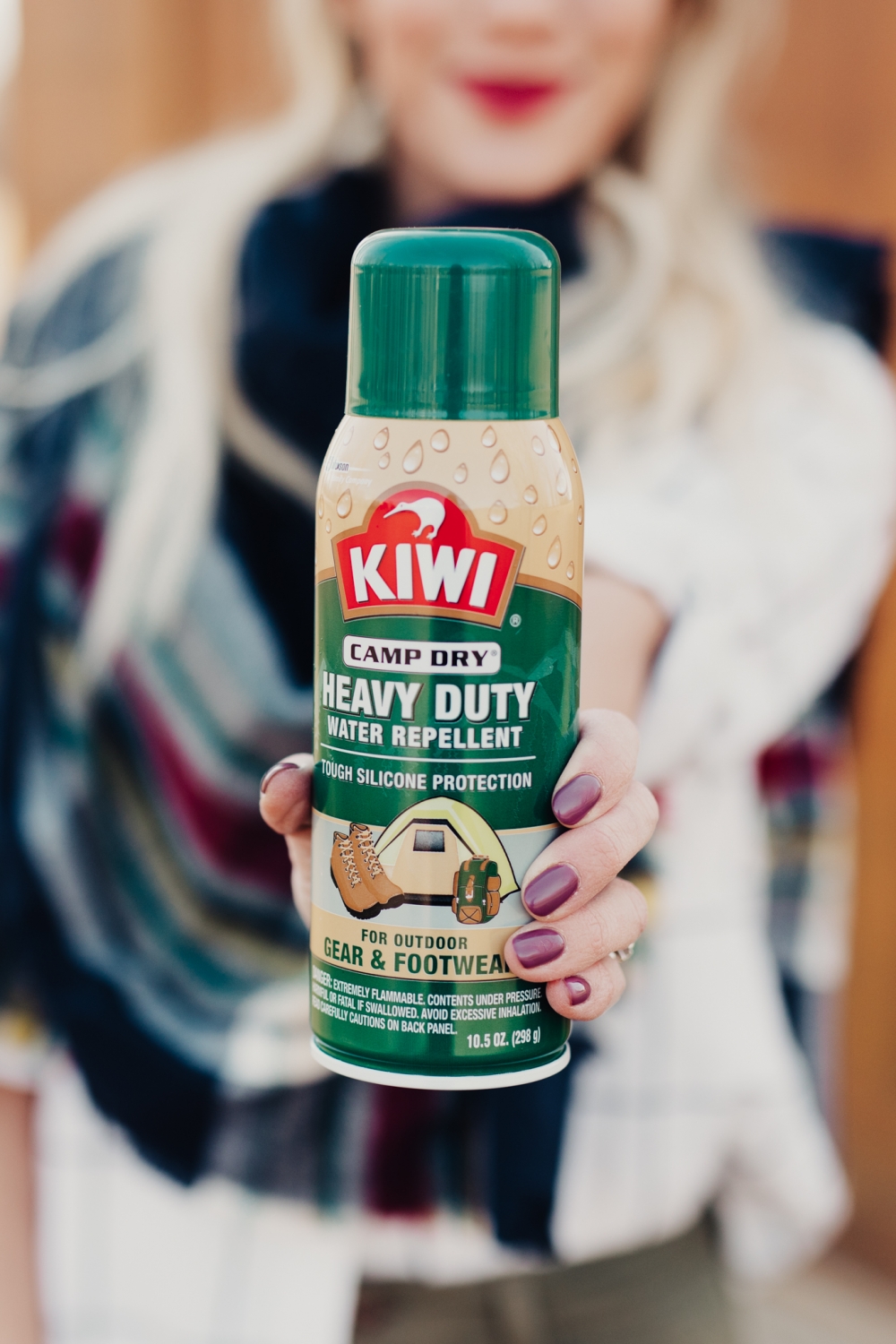 1. Buy Water Repellent. Haha, seriously though. You can't waterproof your shoes unless you have repellent. My favorite brand is the Kiwi Camp Dry Heavy Duty Water Repellant. You can buy it from Walmart or Amazon and most likely shoe/sport stores.
2. Clean the surface of your shoes and then take them outside. You may want to test the fabric in a small area? I don't usually but just know that the spray can change the color of your shoes. Usually it just makes them a little bit more rich in color, so I don't mind.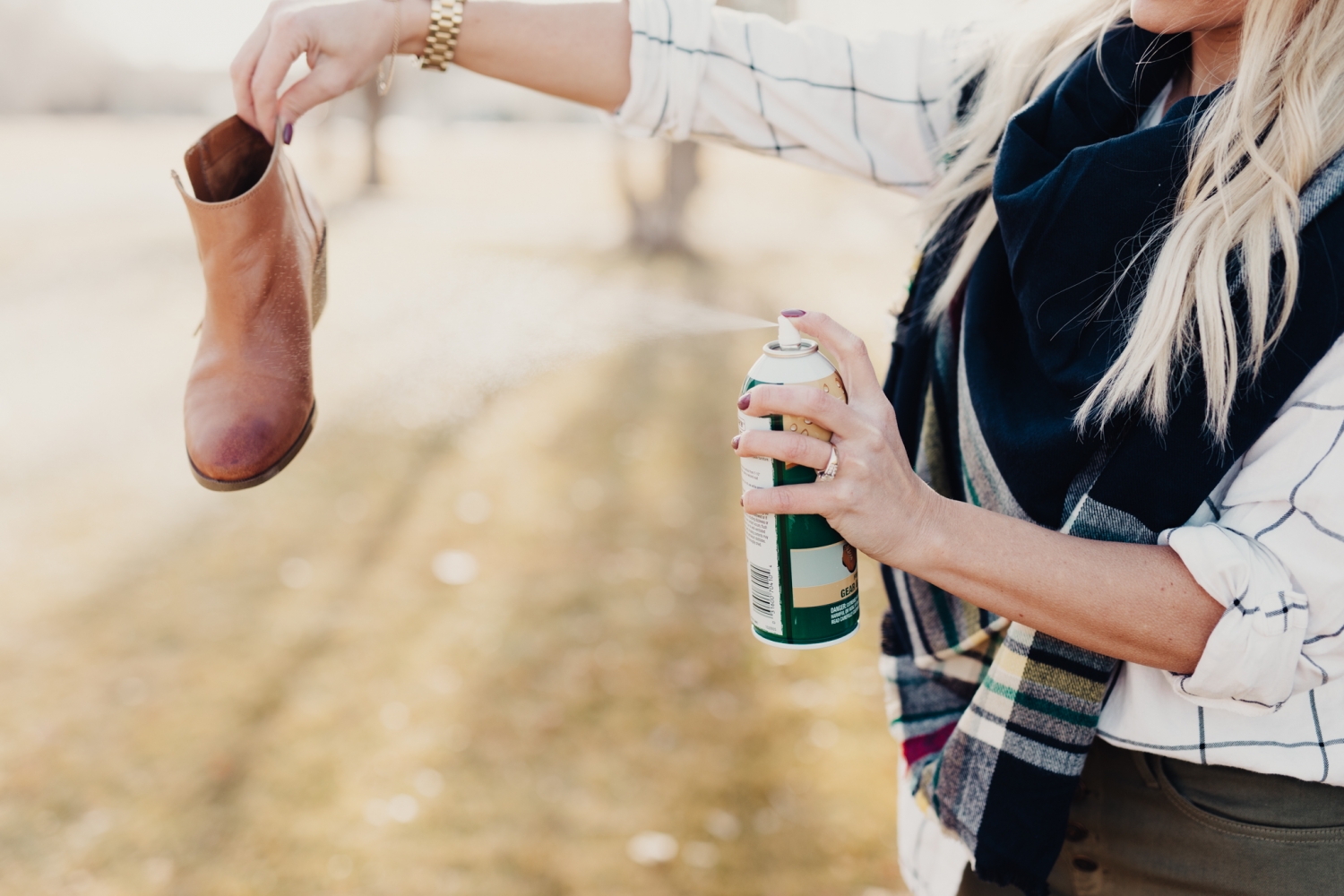 3. Spray your shoes all over! You want to hold the can about 7″-10″ away from your shoes and spray evenly all over. Be sure to completely cover the surface on your shoes.
4. Let your shoes dry for at least 4 hours and then spray them again.
5. Let your shoes dry for at least 24-48 hours before wearing them. I usually keep mine in the garage.
And that's it!I I feel like that was too easy. I probably didn't need a step by step tutorial, but hey! If it helps one of you save the life of your shoes, then it was worth it. I hope you guys are enjoying the winter thaw, I can seriously smell Spring and it's making everyone around here so happy!
xo