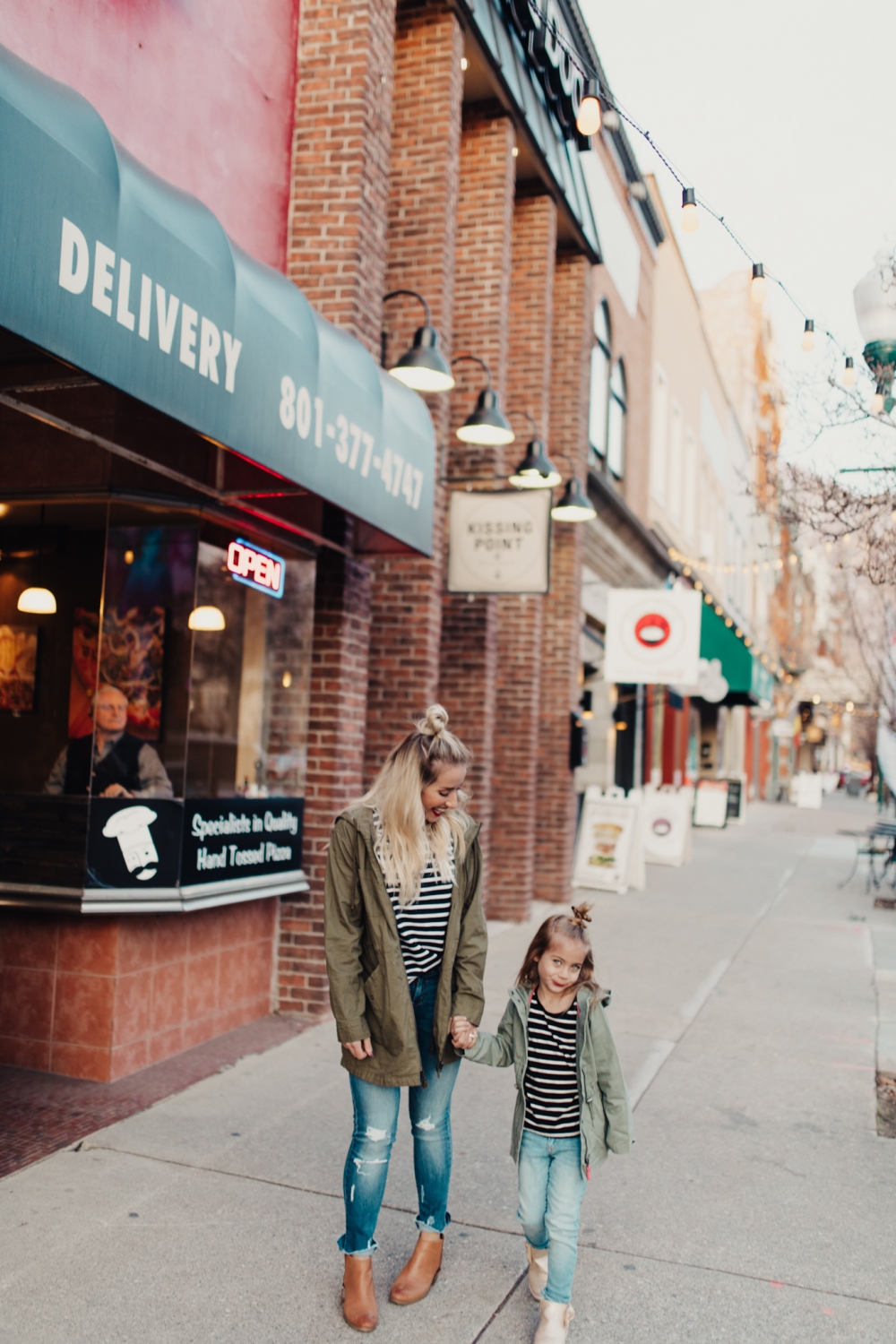 My mom always said, shaking her finger like moms sometimes do, "I hope you have a daughter just like you one day"!!! Growing up I just wanted to be heard! And I pushed the boundaries, made up my own rules and did what I wanted. My poor mother. She's loved me and supported me my whole entire life, even when I wasn't always deserving. But I guess that's the beautiful thing about family. It means that you are part of something very wonderful. It means you will love and be loved for the rest of your life, no matter what.
Fast forward to today and sure enough, I've got a daughter JUST. LIKE. ME. And right now I'm working over time to make sure I'm everything she needs. The other day we were finally baby proofing some cabinets the twins kept getting into. They were like little raptors!!! Just quietly watching Brian install the latches, and then running over every time to watch us open the doors. I can see them trying to figure out how the locks are working in the hopes that they'll one day be able to get in!!! And it reminds me so much of Savy. Just the way the twins were quietly watching Brian install the latches, I see Savy throughout the day, quietly watching me. When you think about it, it's a little overwhelming!!! As my kids are getting older though, I'm actually starting to see the influence I'm having on them. Their reactions to certain things, how they handle stress or what they say to themselves in the mirror. It's exactly what I say. What I do. How I handle the stress.
If Savy turned out to be JUST LIKE ME, would I be okay with it? What in my life do I need to change? How can I improve? Or how can I start making those good things I do every day even louder, and more noticeable so that she sees them?
I'm not doing everything right, that's for sure. But I will fight every day to make sure my priorities are in the right place, and that my actions reflect that. I'll try harder to give myself grace. To forgive myself! To be kinder and more generous with my time and words. Because honestly, look at that little face looking at me… how could you possibly give any less?
Do you have kids? Have you ever had one of them walk in on your while your doing your make up or cleaning up? Or maybe catch them spying on you as your cooking dinner?! Being a mother is a crazy job and we are for sure NEVER going to be perfect at it!!! But at least we can love them hard and just like my mom did, stay right next to them to be a beautiful example and friend when they need one!!
Photography by Alice Shoots People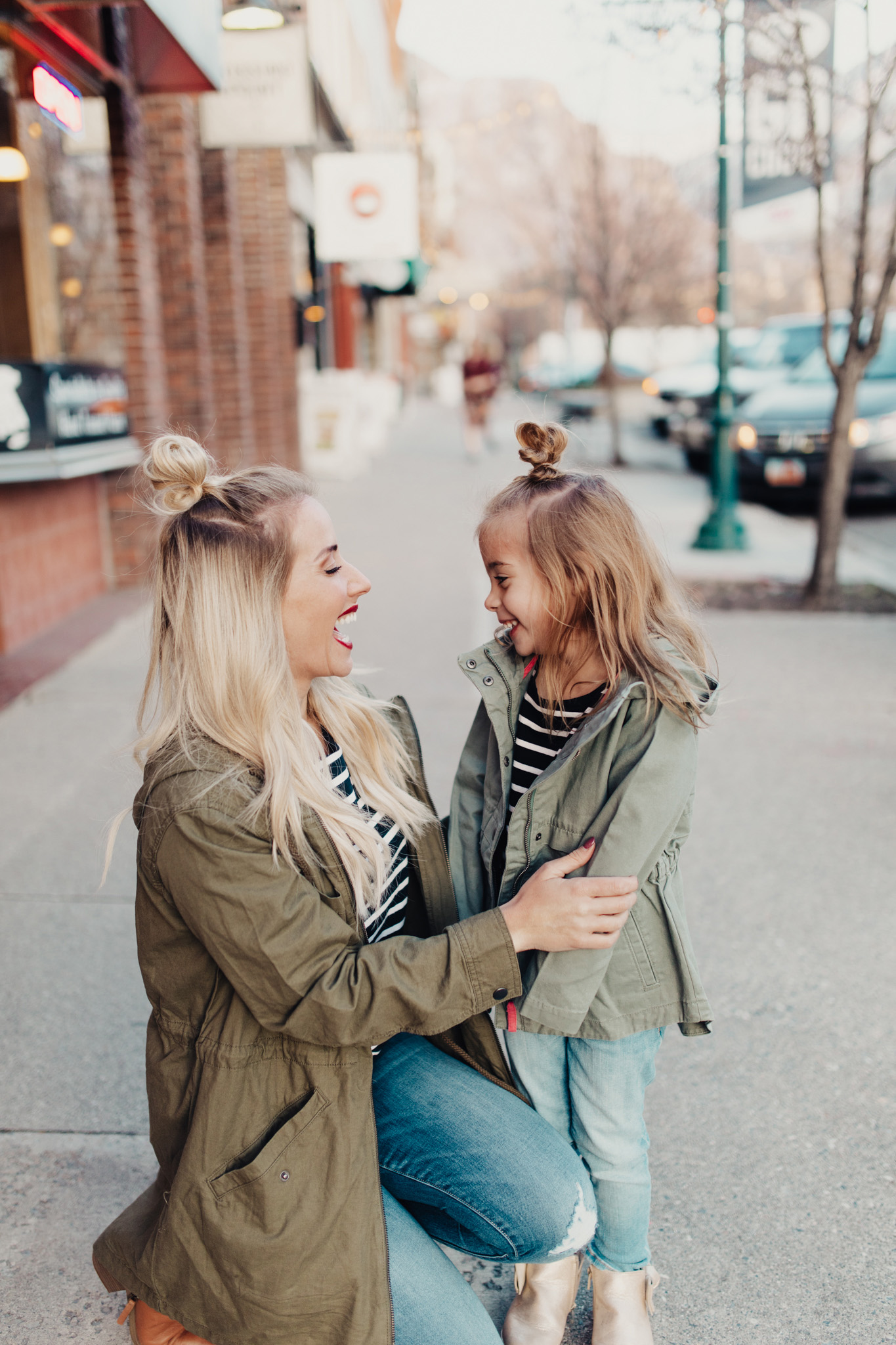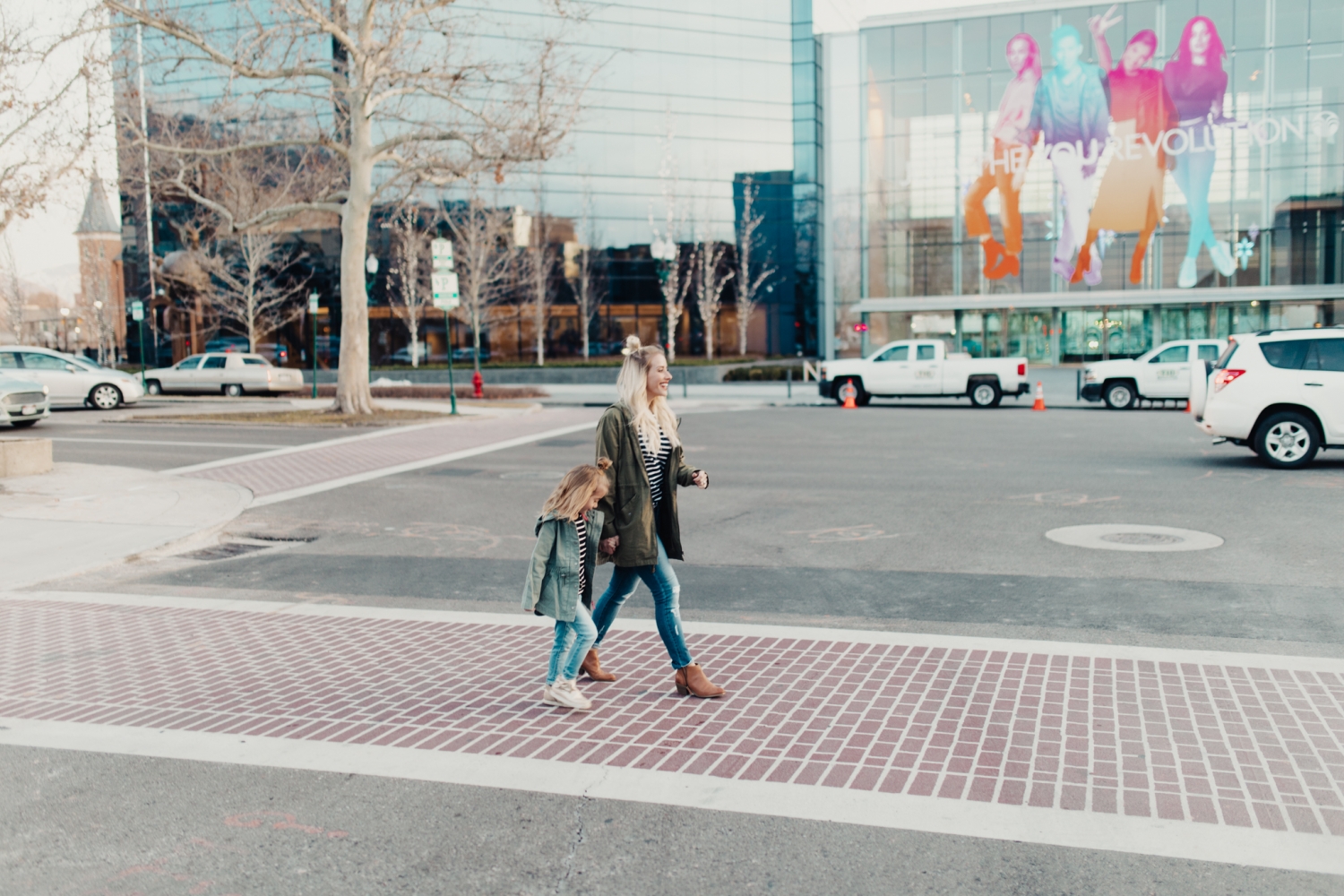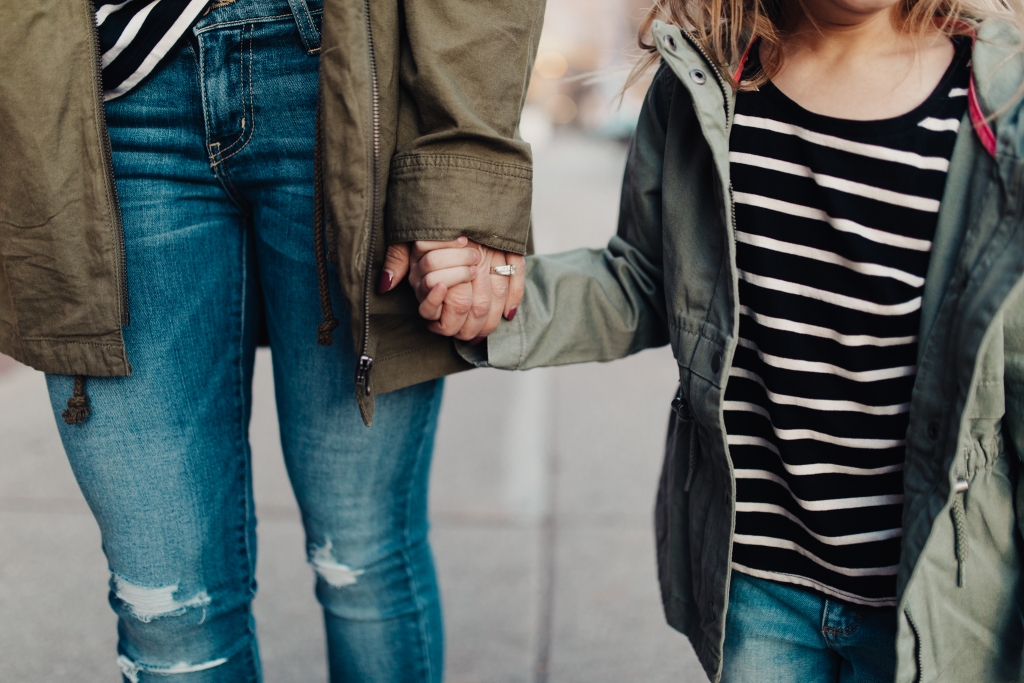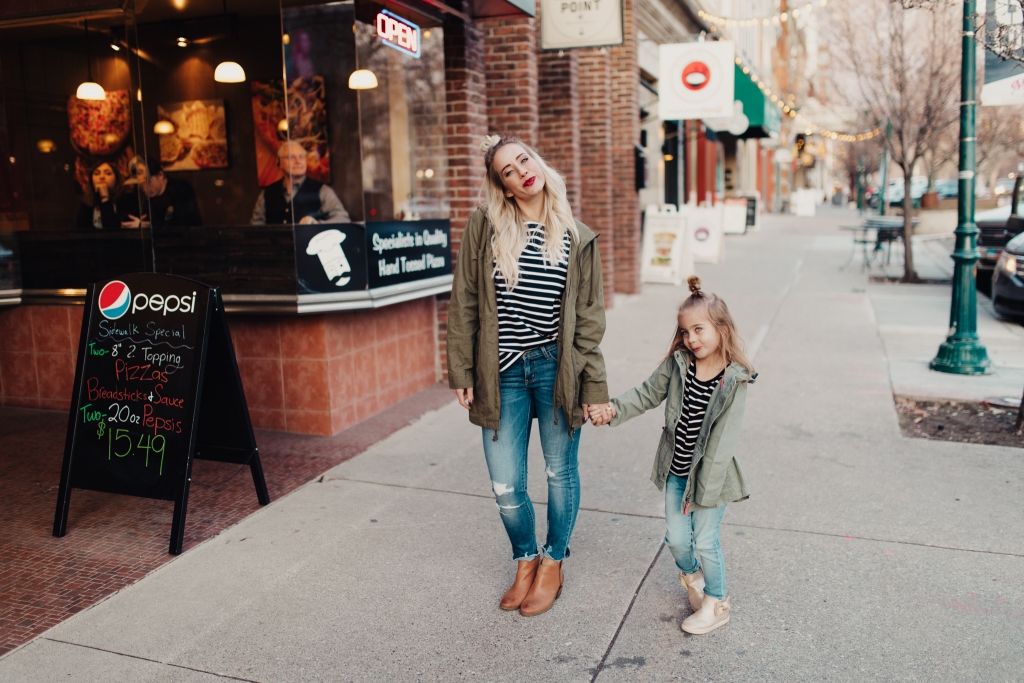 Savy's Outfit || Top | Jacket | Pants | Shoes

Abby's Outfit || Top | Jacket, Option 2, Option 3 | Pants | Shoes, Option 2