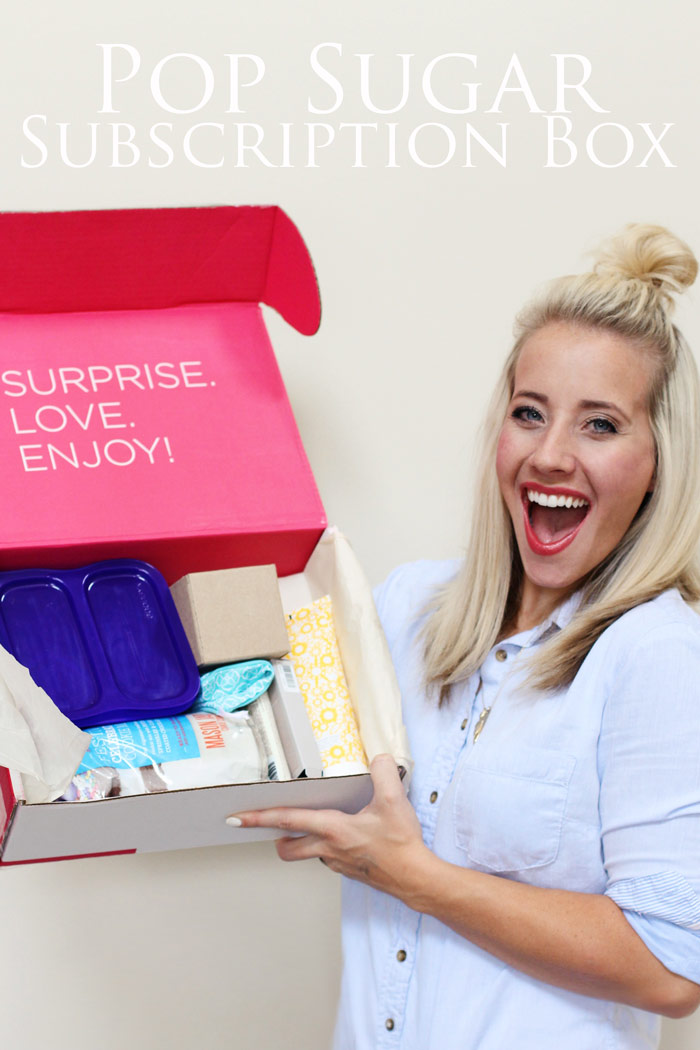 The Subscrition Box: Pop Sugar Must Have
The Cost: $39.95 a month
Coupon: Use coupon code MUSTHAVE5 to save $5 off your first box!
The Products: "Must Have" items for women selected by POPSUGAR editors. Fitness, home, beauty, food and more…
Inside my box:
1) Bite Lush Fruit Lip Gloss – Valued at $22
2) Goodbyn Small Meal Box + Dipper Set – Valued at $10
3) PaddyWax Candle in Ocean Tide + Sea Salt – Valued at $10
4) The Mason Jar Company Cookie Mix – Valued at $12.99
5) Lollia At Last Perfumed Shower Gel – Valued at $22
6) Kendra Scott Elisa Necklace – Valued at $50 (similar here)
7) Think Thin Protein Bar – Valued at $1.50
My review of the box:
First off, I was super excited to get my box! From everything that I've read online and looking through previous boxes, I knew this was going to be a fun surprise to open. I've been sent a few other subscription boxes in the past and they were so terrible I didn't even take the time to mention them on my site. I think that sample size packets of crap are worthless and a big waste of money. So when I was introduced to the Pop Sugar Must Have Box, I was optimistic because they're full sized and premium products. I also really love that this box isn't just full of beauty products. I mean, I love beauty products, but I really love that this is a well rounded box. You get hand-selected items in beauty, fashion, home, fitness and food. So there's a little bit of everything in each box which makes it super fun to open and also gives you some nice things to love afterwards.
I should mention before I go on, if you aren't familiar with a subscription box, it's basically a subscription you pay for like a magazine or something and it shows up at your house each month. I believe you can pay for the entire year at one time or just monthly. And you can cancel at anytime — that was really important to me. Okay — continue…
The box that I opened had over $130 worth of product in it. I will absolutely use every item in the box and I'm really excited about that cookie mix and lip gloss! I haven't tried all the subscription boxes, but out of the few I've tried and looking through comparable ones online, this one seems to be your best bang for your buck. If you're a girl who loves beauty and fashion, loves trying new things but hates paying full prices AND if you love having Christmas once a month instead of once a year — this would be a fun thing to try out.
Use the coupon code MUSTHAVE5 for an additional $5 off and I've also seen MUSTHAVE10 for an additional ten. I'm not sure that last one is still valid though — worth a try!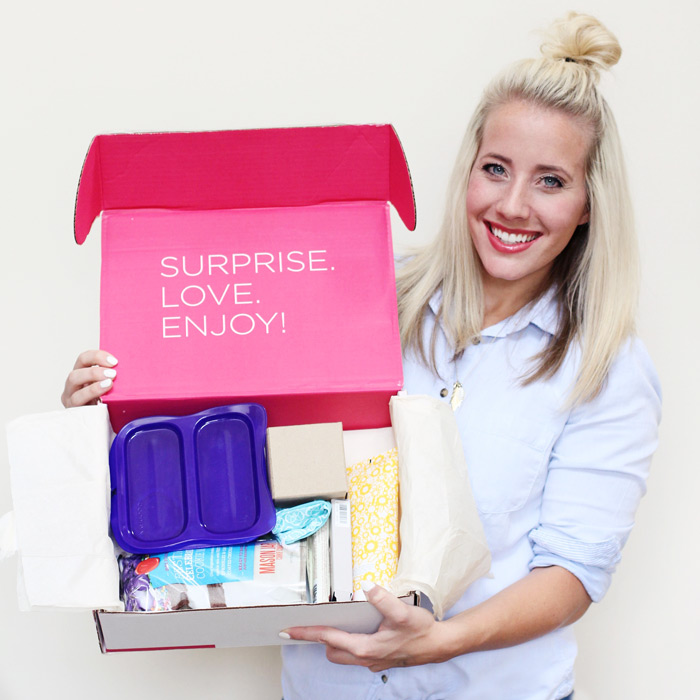 And because I thought it would be super fun to open the box with you, I made a short little video of the unwrapping — enjoy!
Are you signed up for any subscription boxes? I'd love to know which ones you like!
** This was not a sponsored post, however I am using affiliate links and was sent the product to review. All opinions are my own and had I not liked the box I wouldn't be recommending it. **