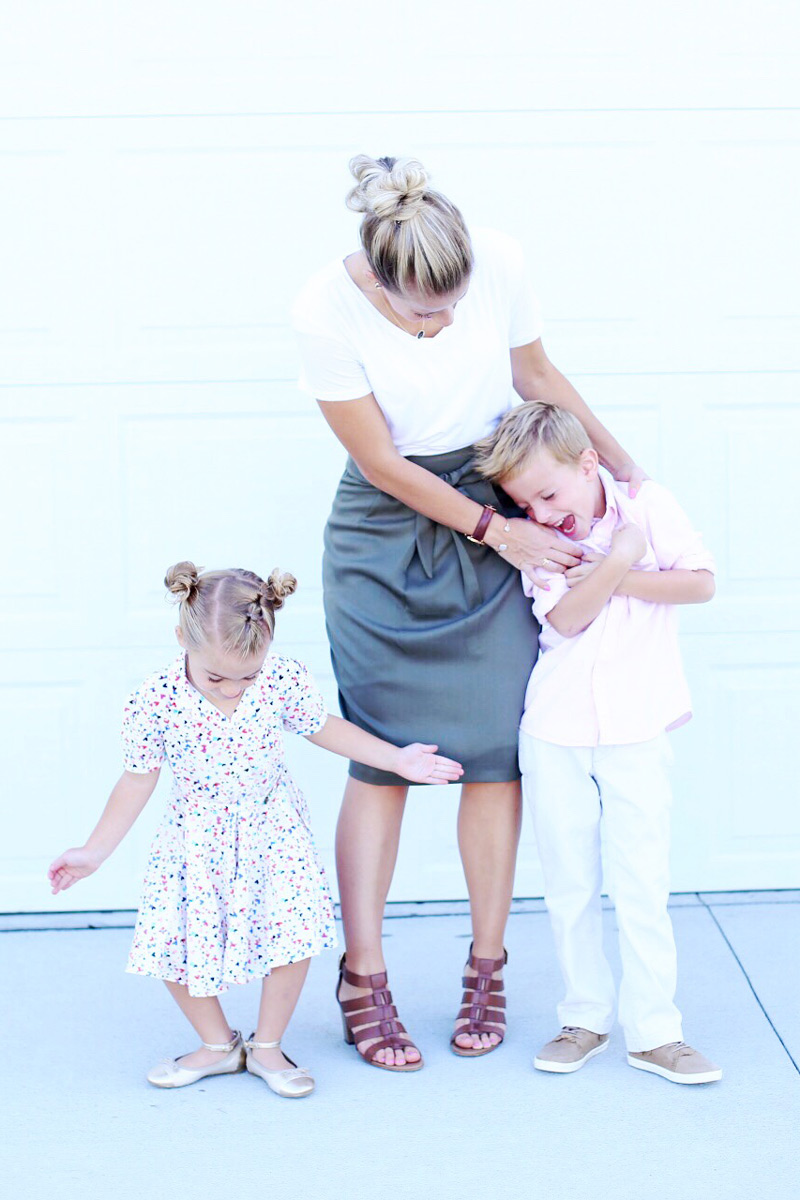 Sunday Style
Every now and then, Brian gets to come home with us from church – he's the executive secretary in our ward so it's early mornings and after-church service for him. When he does, though, I insist on snagging a couple of pictures before the kids rip off their Sunday best!
These are the days I wanna remember! The crazy Sunday mornings of getting all the kids ready, the way Boston laughs, and how Savy is always in her own little world! The struggle is REAL but I'm so happy to have it. Honestly, I'm not sure I would want it any other way.
I just wanted to share my thoughts from over on Instagram yesterday – in case some of you don't follow me over there…
"Some weeks are easier than others and the past couple weeks have given me a serious run for my money! Despite the heartache, the fears and challenges life throws, "When you begin to catch even a glimpse of how your Heavenly Father sees you and what He is counting on you to do for Him your life will never be the same!" – Russell M. Nelson. It doesn't mean life isn't hard but there is peace knowing that you are His. That you matter to Him. So don't be discouraged because you're not alone and there's always something or someone hidden around the corner."
I sure love you guys and just want to thank you for sharing this space with me. For genuinely being interested in my life, for rooting for my family, for being my friends, and honestly helping me get through some really crazy days. I sure don't know what I'd do without you, and I just want you to know that.
You Are Not Alone!
So if you're going through a rough patch, don't get discouraged. We're all in this wonderful life together and if there's one thing I know for certain, it's that you are not alone.
We will get through the trying times, that we'll laugh through the hilarious ones, and we'll come out on top, stronger and more fierce than ever.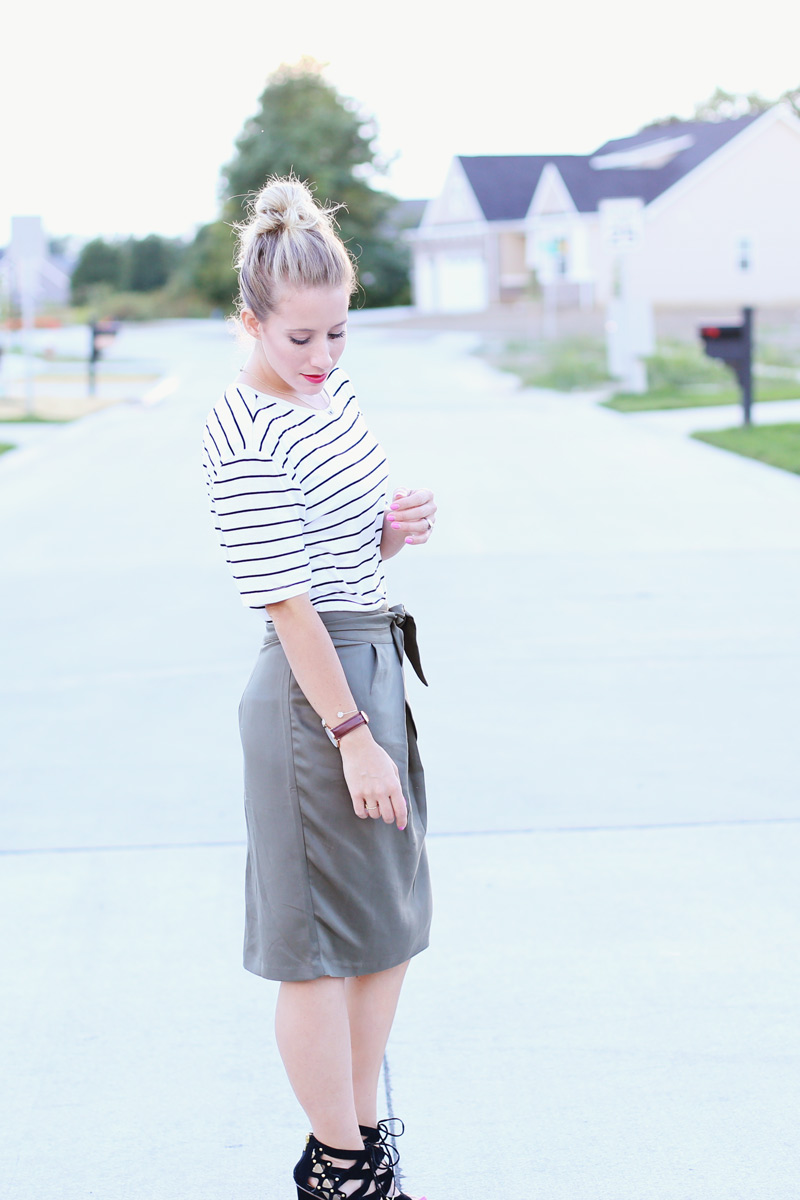 Sunday Style Outfit #2!
Quick outfit change! Brian and I spoke at a Youth Fireside later that evening, and because I got food all over my shirt… EVERY TIME!!! I had to change.
We're gonna go ahead and call this two-ways-to-wear-it haha! Unfortunately, I got this skirt during the Nordstrom Anniversary Sale (for less than $30!) but it's all sold out. I'm obsessed with it and linked up a few other similar favorites in the widget below!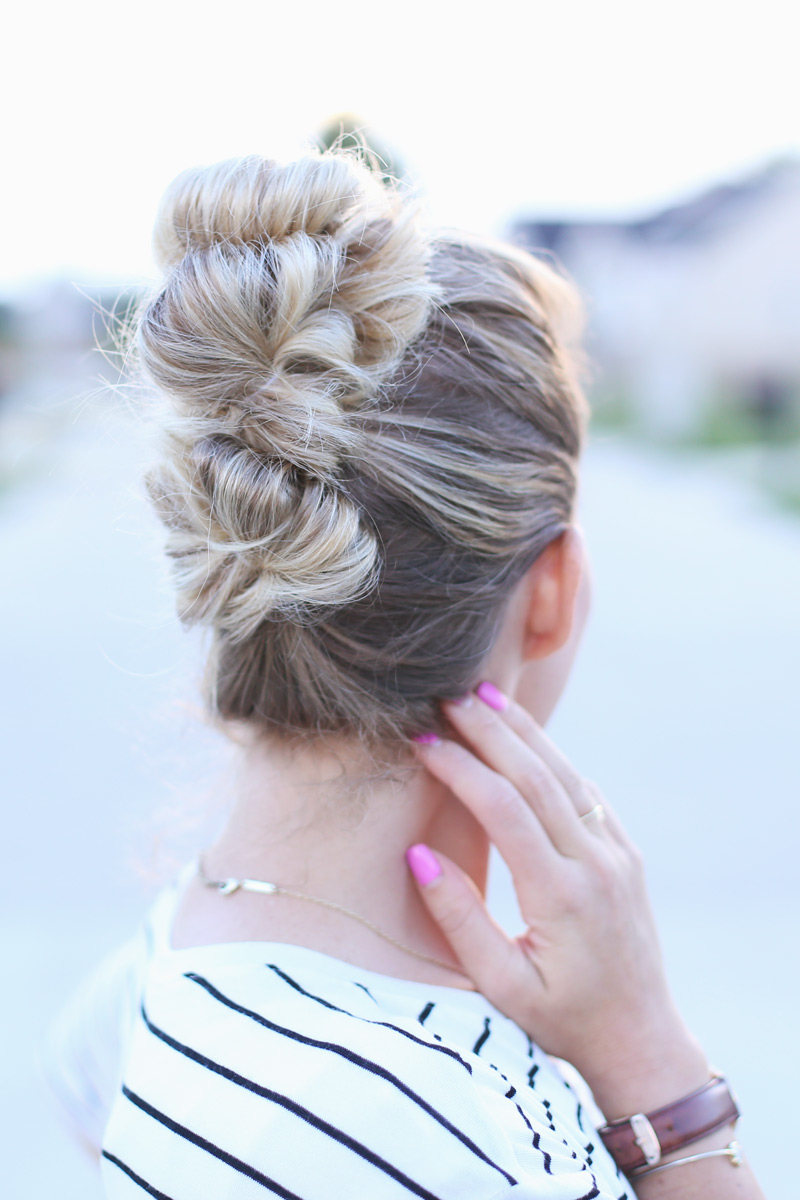 Tutorial coming soon!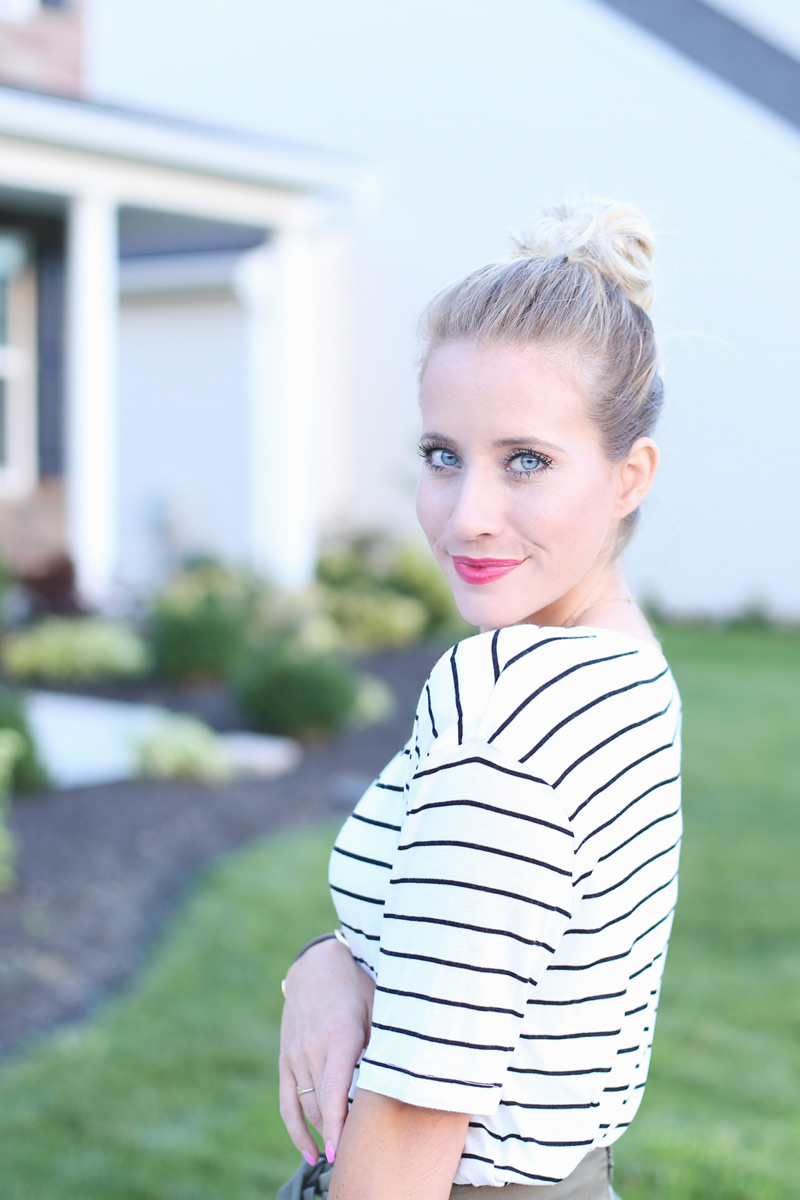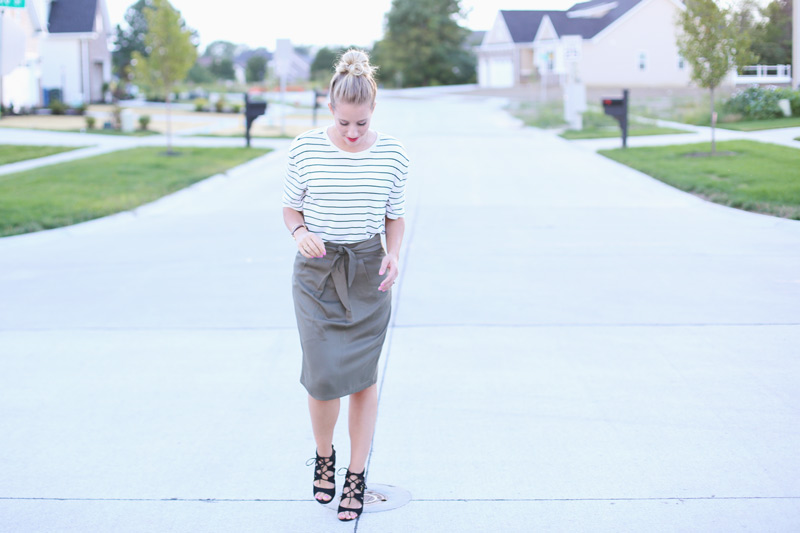 xo
Sunday Style Outfit Details:
Savy: Gap Heart Dress |Ballet Shoes
Boston: Button up shirt | Pants | c/o Freshly Picked Moccasins
Abby: Striped Tee (short sleeve is sold out but the long sleeve is in stock) BP. V-Neck Long Sleeve Stripe Tee) |Halogen White V-Neck (both are awesome choices for tops!) | Skirt (sold out) similar Chelsea28 Tie Front Chambray Skirt and The Limited Drapey Wrap Skirt | Brown Sandals, similar Marc Fisher LTD 'Hindera' Gladiator Sandal | black heels, similar Vince Camuto Leather Cage Sandals | Watch c/o Daniel Wellington | Bracelet c/o Wanderlust and Co | Necklace, Kendra Scott