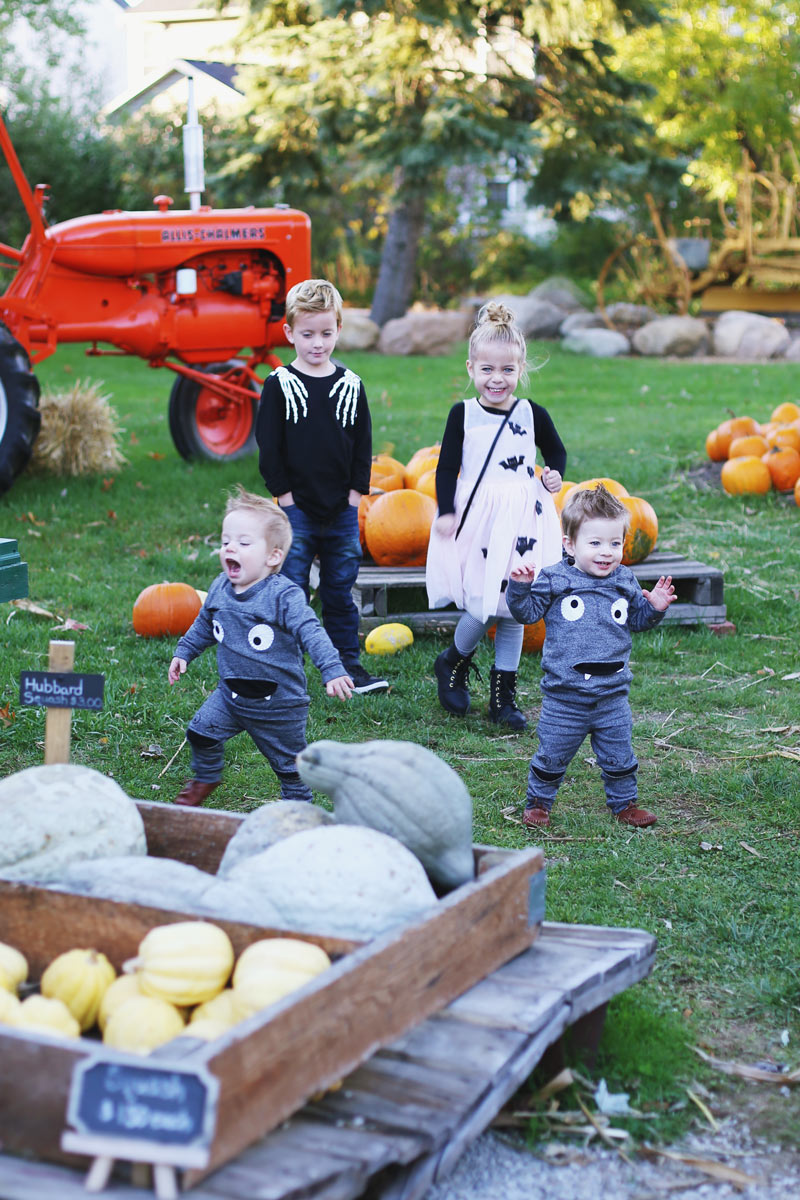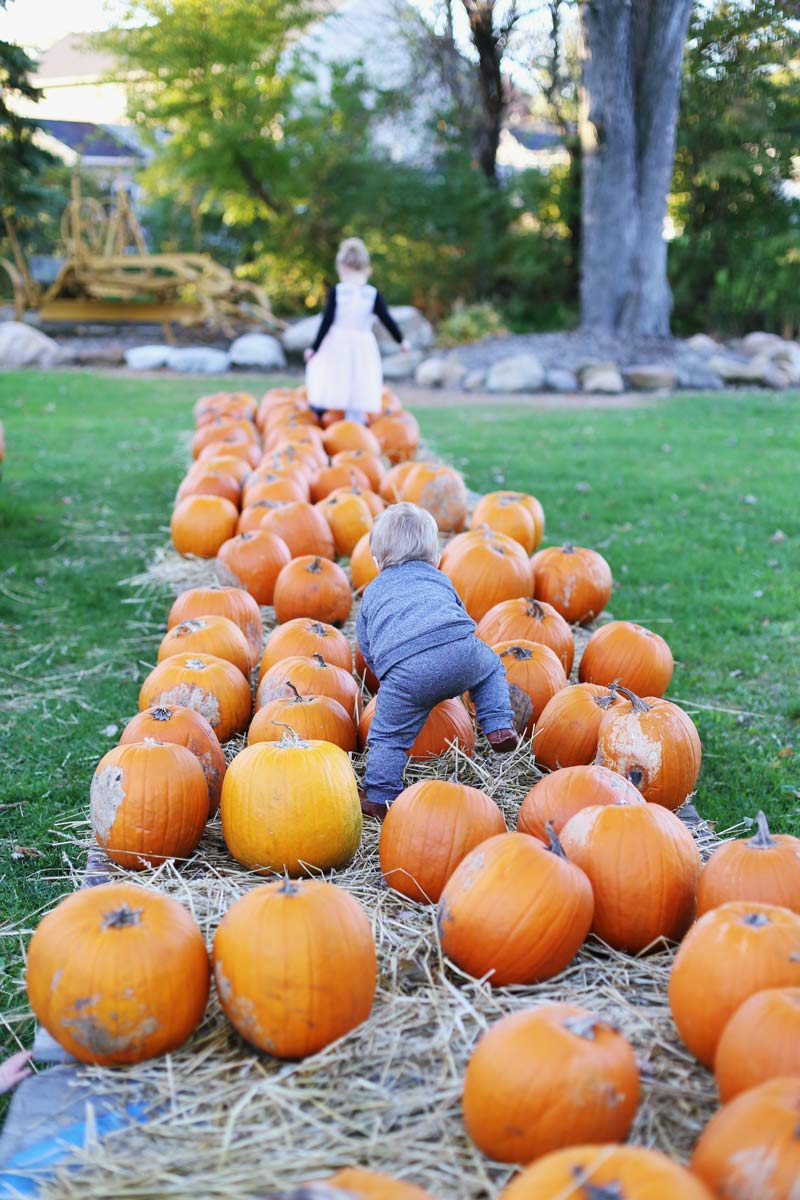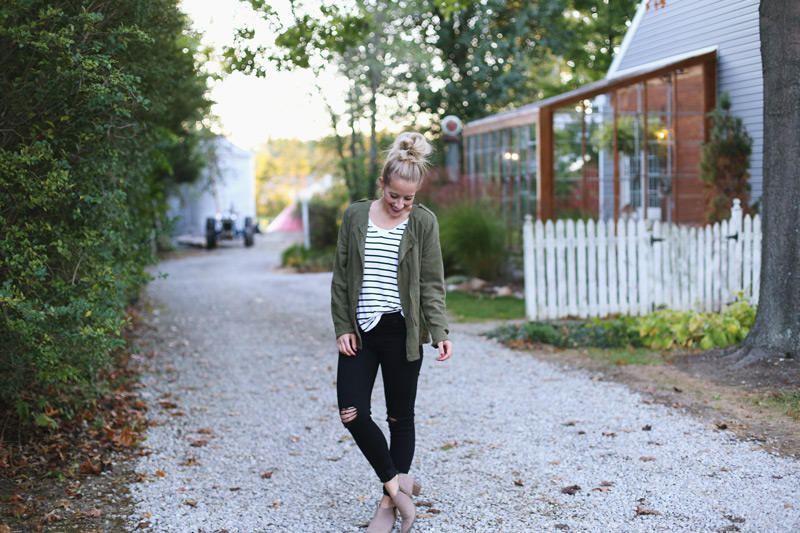 A year later and we're at it again — our annual visit to Knoble Farms to pick up pumpkins, produce and pictures along the way! This year was very different from last… the babies are all over the place! You guys. They're into everything. E.V.E.R.Y.T.H.I.N.G! Sometimes I start panicking because they dash in different directions and I feel like strapping them in their car seats is the only way to keep them safe! Chasing after them has been so fun though. They're crazy, and fun. But crazy!
Just the other day Brian said to me, "All babies should come in twos" and we just laughed as Kai plopped himself into a toy basket and Coop tried to push him in it. As hard as it's been, I feel so dang lucky to have experienced these two so far. Their little twin bond is something I can't describe. They motivate each other — they fight all the time — but they mostly just gang up on me and keep each other company. Best little friends! With Boston in first grade now, Savy has totally stepped up to the plate. She loves being their little mommy and taking care of them.
They say the days are long but the years are short and looking back through last year's pictures of us in the same spot makes me ache for the time to slow down. These moments are so fleeting and I'm doing everything I can to just hold onto them. I feel like the harder I hold them though the faster they slip through my fingers. I'm just grateful. Grateful for my little people. Grateful for Brian and for everything he does. I'm grateful for you guys and the constant love and support I feel from you. Life is hard and messy and hilarious and getting to share it with all of you makes things so much sweeter!
Do you have any Halloween/Fall traditions you love doing together as a family? I loved all the carving tips you guys gave me on instagram. We'll be putting them to good use tomorrow! We're thinking of heading to Amish country next week too — have any of you been? I would LOVE any advice if you have some! And of course, the kids' little Halloween outfits are from H&M and I've linked up to their outfits, and what I'm wearing below. Love you guys!