Wet hairstyles are.. meh. There's a reason why we blow dry our hair. When our hair is wet it sticks flat to our heads and dries fluffy with no volume and absolutely no texture. Not cute. Lifeless. So if you have two extra minutes- dry your roots, tease them and then style your bangs. And while you're running out the door put it up in a low side messy bun or top knot. Those are completely appropriate hairstyles these days for any and every occasion.
Your one goal when styling wet hair is…
Achieving maximum volume
Here are few ways to do just that:
I have found making a drastic side part opposite of your normal part helps
If you do not have time to dry your bangs, put them either back in a braid or in a headband. Get them out of your face because they'll have no texture and will drive you nuts all day
If you braid your hair, loosen it by tugging on the different strands. Do not loosen it past your temple, you want it loose at the top of your head so it adds what? Oh yeah- VOLUME!
If you can dry and style your bangs
If you can dry and tease your roots. Should take 1 extra minute and it will help immensely. Once you roots are dry you can tease and hairspray your roots. People will not notice that the rest of your hair is wet- especially if you've pulled it back
Try showering the night before and letting your hair air dry during the night. In the morning if it's still damp, blow it dry, flat iron your bangs, tease and spray your roots and pull it back in a simple messy bun or top knot (my favorite style this summer)
Try these few styles below when you find yourself with no time!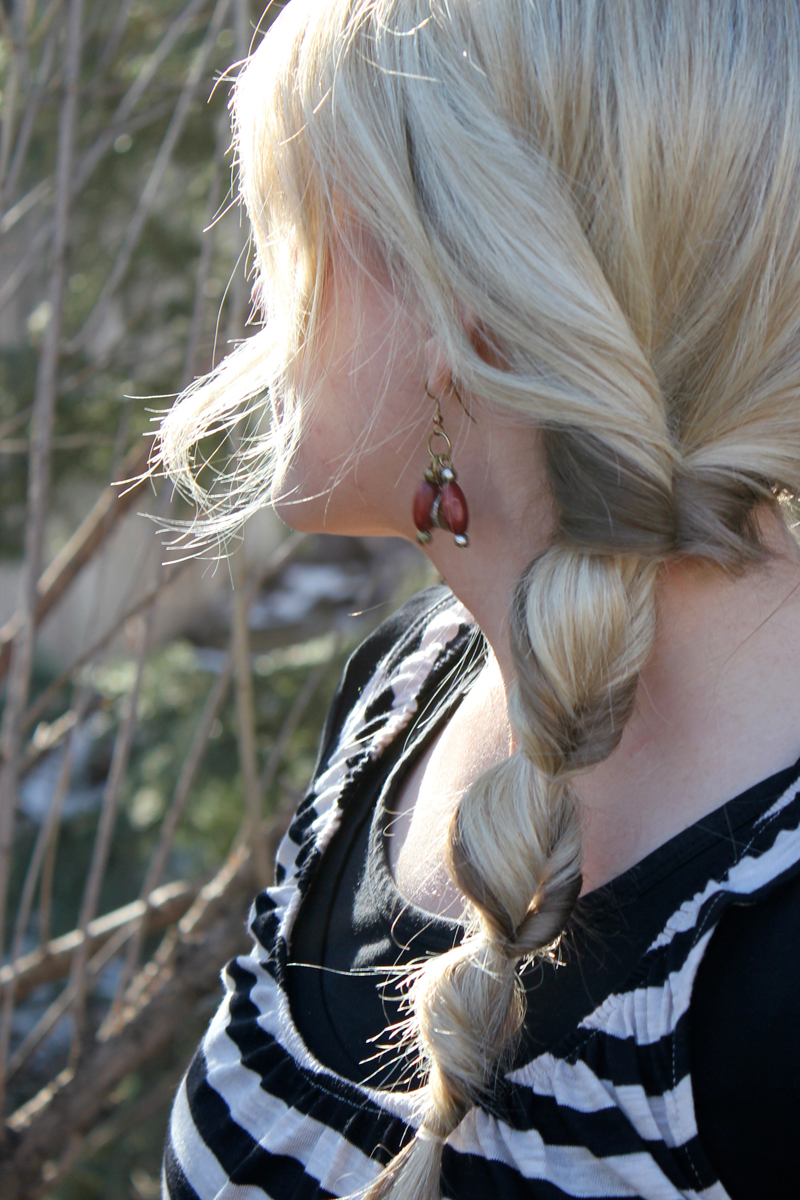 This hairstyle works if you have time to dry your roots and your bangs. This looks like the fishtail braid but it will hold your layers in much better. Make sure to tug on the wet hair, it will help loosen the "braid" and make it look more full.
This hairstyle has been my favorite all summer long. I will say though that it takes me ten minutes to do. Which is quite awhile. Depending on my to do list for the day, I might spend the time blowing my hair all the way dry. But the messy bun on top will dry during the day and still look super cute. This is also a great style because it's going to add volume to your hair.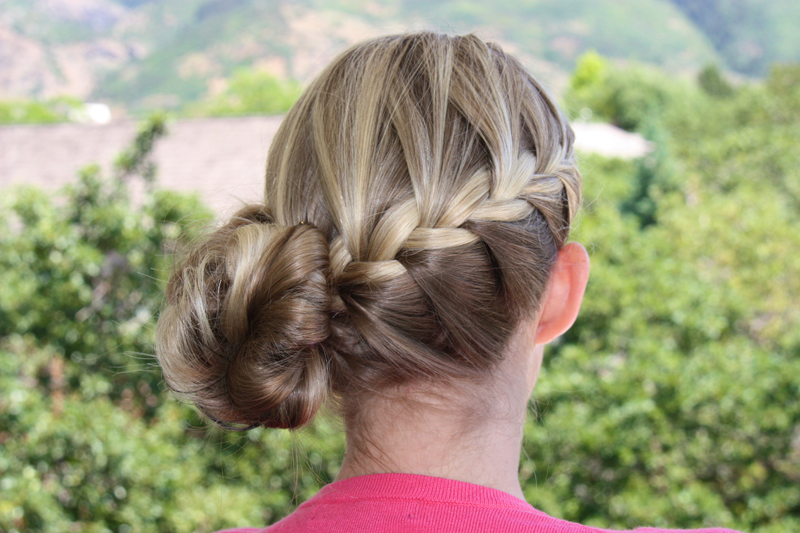 This is a great wet hairstyle. Make sure to tease the side that isn't braided and dry your bangs. It'll look like you got up early to do your hair. Super easy and fast and will keep your wet hair out of your face and help maintain volume on top.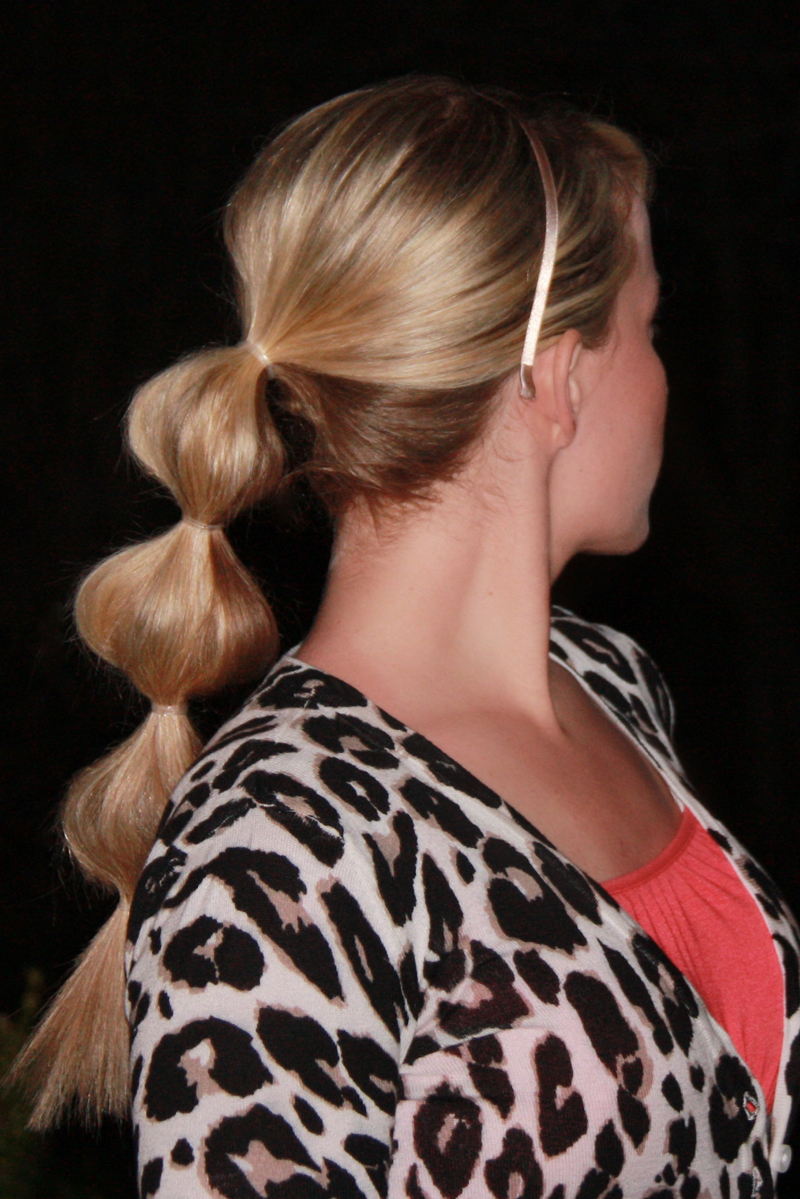 Easy easy easy. Dry your bangs. Tease your roots and pull your hair back. Make sure to "floof" in between elastics. It'll make your hair look super thick.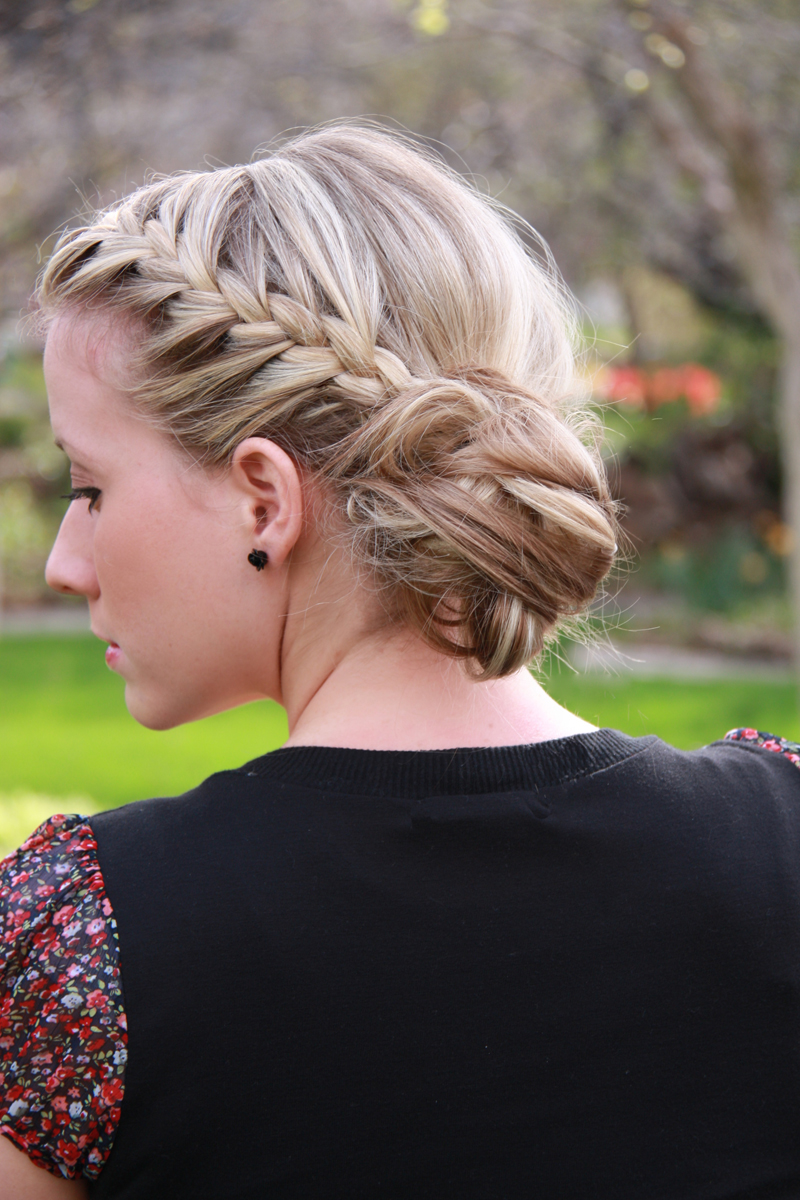 Get those bangs out of your face! This will help with volume, because you are going to pull your braid loose after your braided it so that you have what? Oh yeah, VOLUME!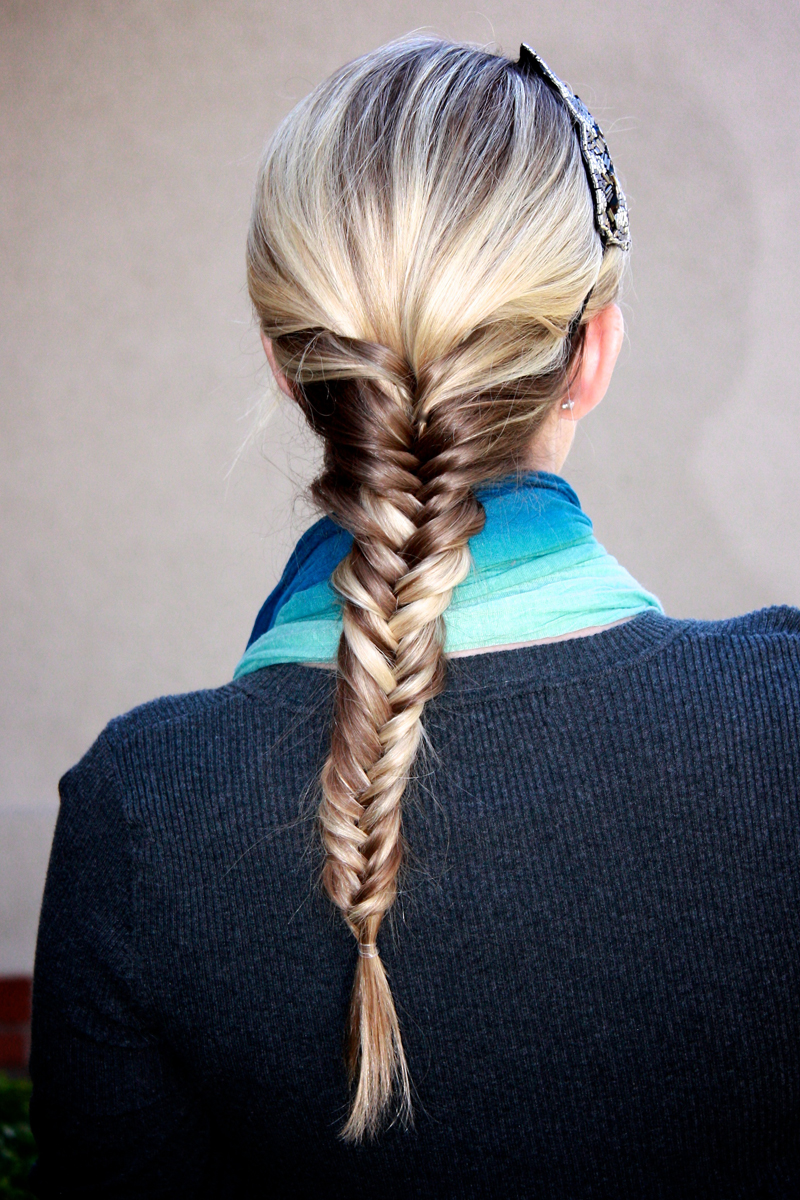 Can't go wrong with a fishtail. If you prefer the side fishtail that will work too.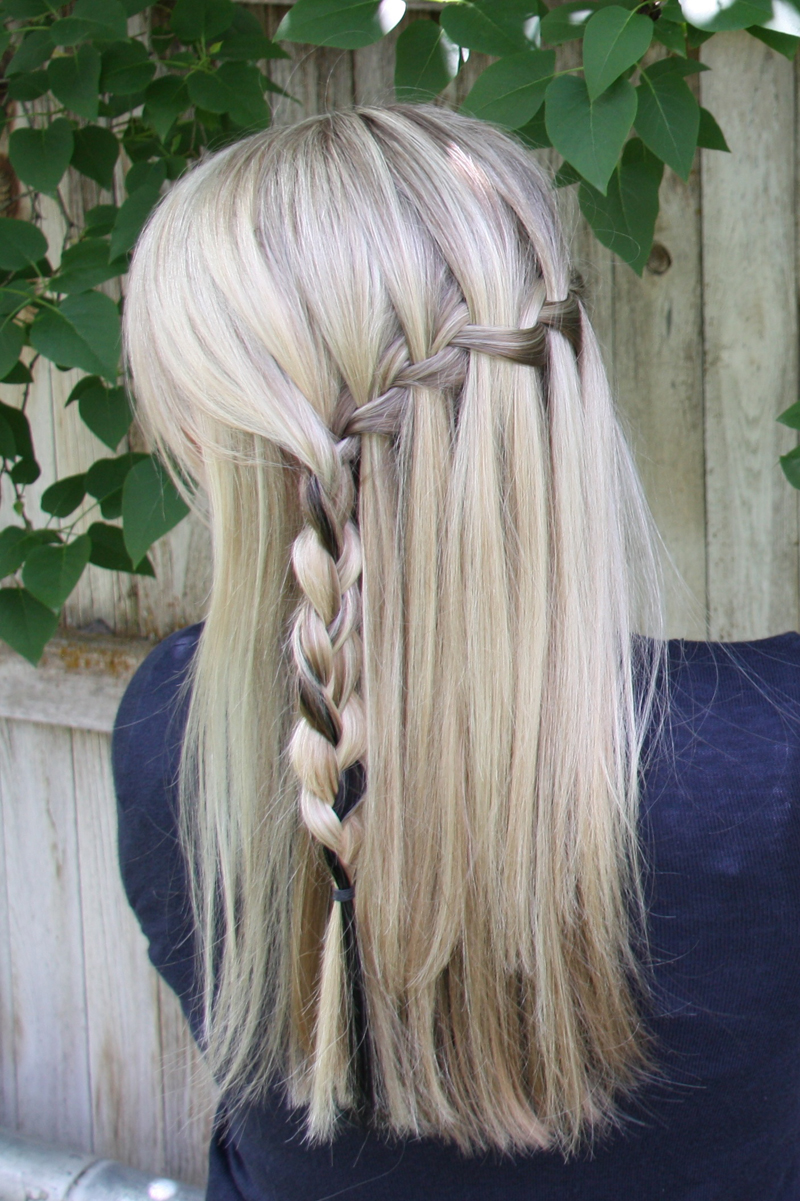 For those girls with curly hair- this ones for you. Dry your bangs and waterfall braid back. During the day your hair will dry but because it's out of your face you won't notice static or frizz.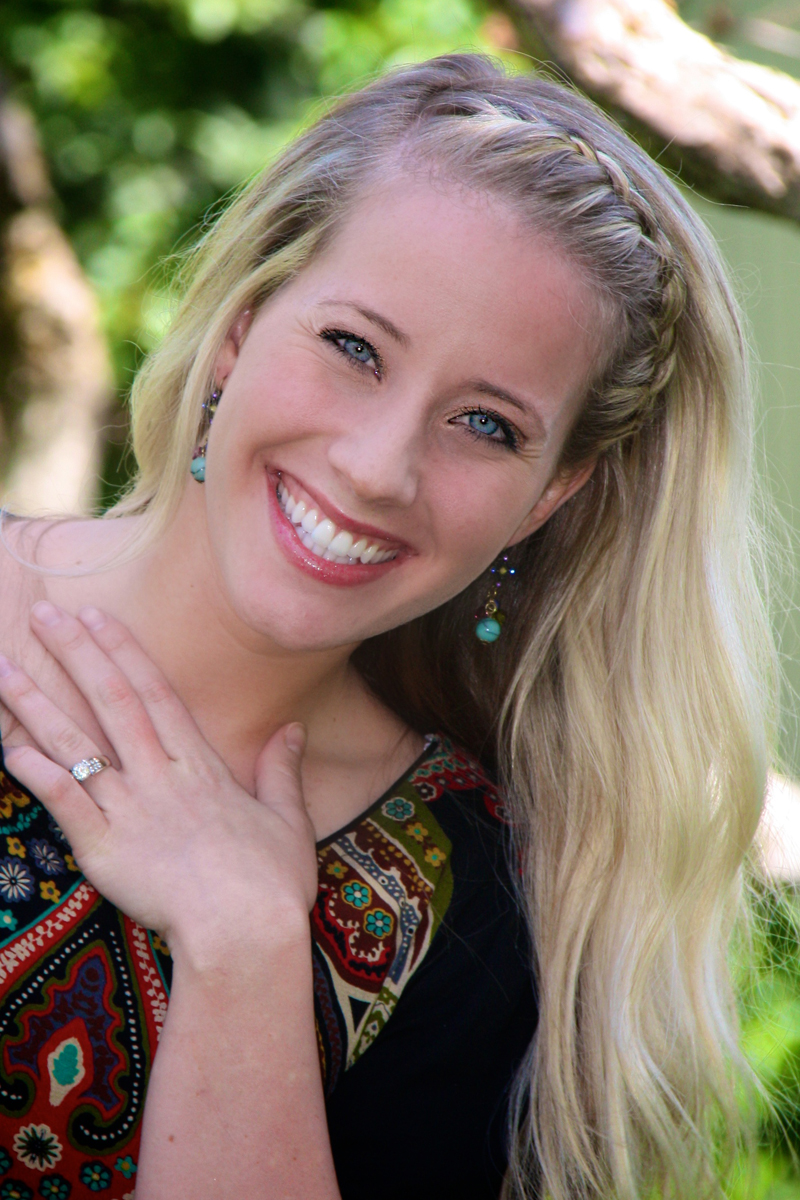 Get your bangs out of your face and let your hair air dry. Make sure to bring some hanna shine or some sort of smoother so that your hair doesn't dry frizzy but rather wavy. You can also bring a teaser brush with you and when it dries give it some extra volume.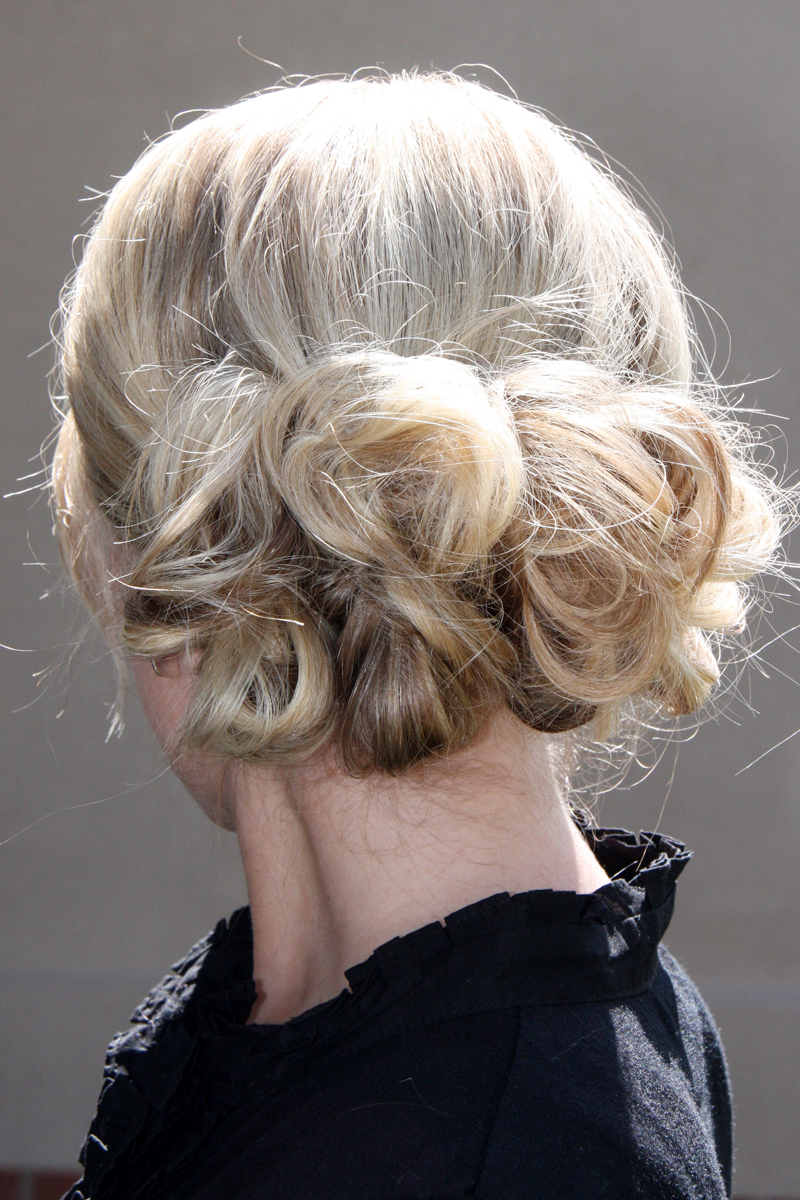 This last one is great. Those buns will look cute wet, definitely not as full, but still really cute. Make sure to style your bangs and tease your roots. The rest of your hair can be all wet!
Enjoy!