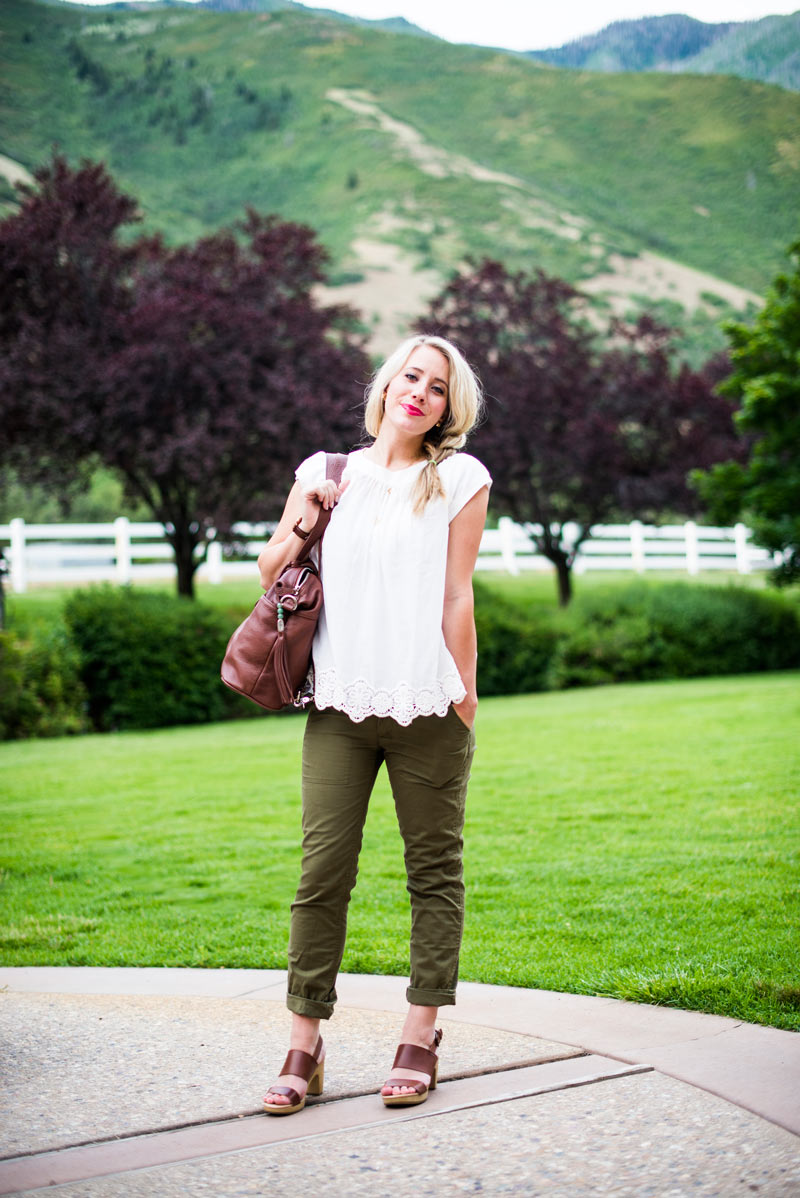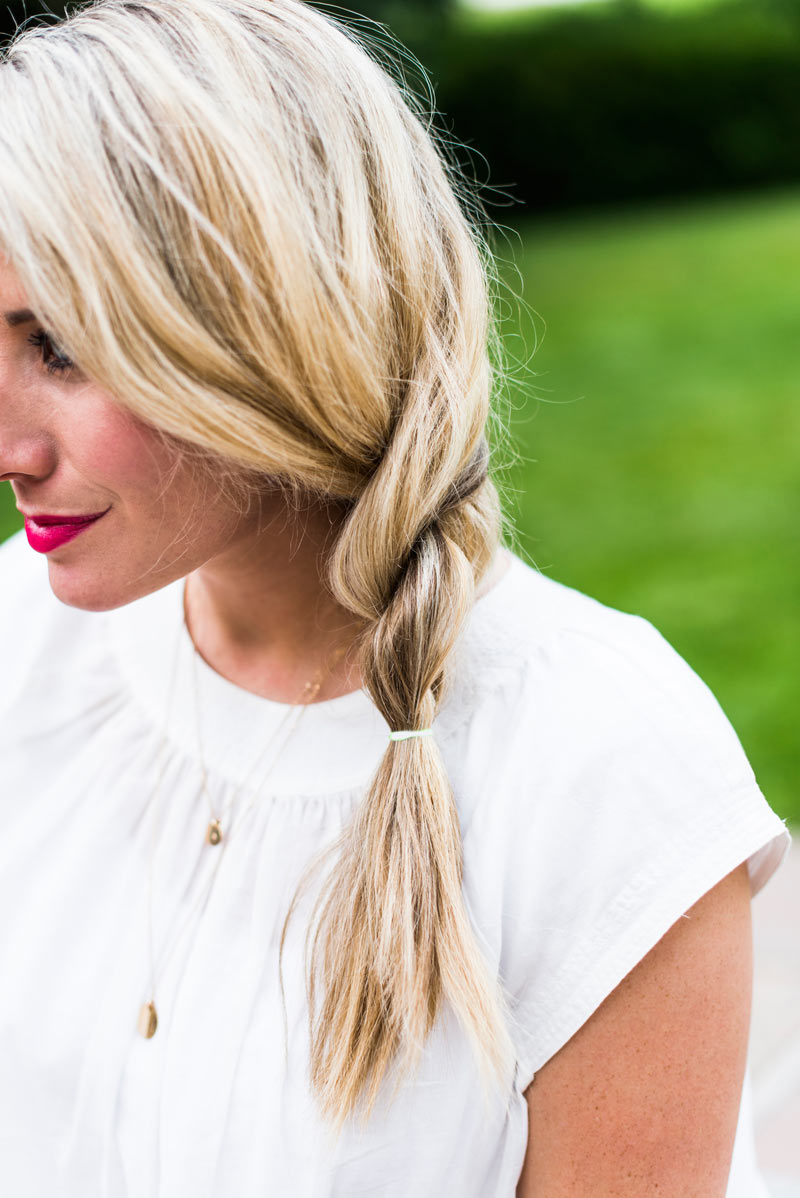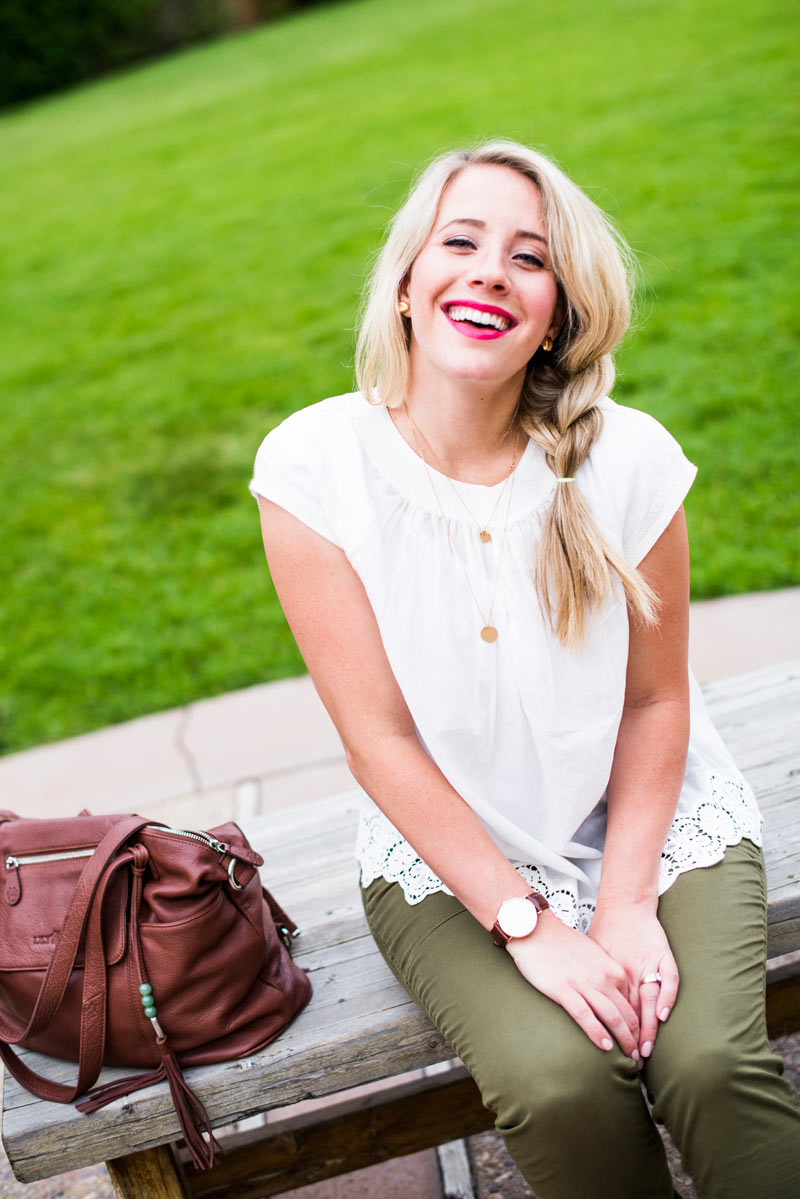 Hey there friends! Today I wanted to share a few of my tips for dressing your postpartum body. These pictures were taken a month after my twins were born and I was about 25 pounds from my pre-pregnancy weight. You can't really tell because I'm hiding it all under my super loose fitting shirt but I swear those pounds are there!! After having four kids, I've come to appreciate my body for what it is. Thanks to the twins, I have stretch marks like you wouldn't believe and I'll always be tucking my loose skin into my pants when I sit down hahaha, foooor real. But guess what… This body of mine is pretty special and those marks I'll proudly wear as a reminder of what I went through and the little lives it blessed our family with. So while some of us may not ever look like a million bucks in a bikini again, that doesn't mean we can't find ways to flatter our new body. Whether you've just had a baby and you need a couple shirts to get you through those first few weeks when your uterus is still shrinking, or you need an entire new wardrobe because you don't plan on killing yourself to get back to where you were anytime soon, I hope these tips help.
Click through to see entire post!
1) Always peplum. I've found that anything peplum is flattering on a post partum body. Usually the area of concern is the tire around your middle and with peplum, it's tight on your waist and then it flares out in all the right places. Peplum really does make you look like you have a tiny waist and a flat tummy. My favorite favorite shirt is this one here
2) Boyfriend fitting tops. Luckily for us the style right now is very forgiving on the post partum body. The loose, flowy (that's a word ps) tops are perfect because they easily camouflage the tiny bulging belly! Button up boyfriends are great for nursing in too!
3) Longer sleeves. I'm always much more confident when wearing a shirt that hides the tops of my arms. Not having been crazy at the gym for the past nine months, my arms are usually un-toned mush and I'm just self conscious of the fact that I'm totally out of shape. The only complaint I have about the shirt I'm wearing in these photos are the sleeves. I was thiiiiis close to covering up my arms and wearing a denim jacket with the outfit. I really love longer, above elbow length sleeves, they're just my happy place.
4) Bold Patterns and V-necks. In my opinion, bold patterns and certain stripes draw the attention away from your belly. Also v-necks draw the eye up to your face and compliment your new chest size 🙂
In the end, what you feel confident in is what you should wear. If you don't want to hide your new body with loose fitting tops — don't. There's nothing to be self conscious of or discouraged about after you've had a baby. For me personally though, I'm more confident when I tastefully cover up! I've found a bunch of tops that I absolutely love, a few of them I have and the others are on my buy now list! These are the perfect post partum/need to lose a few pounds shirts and most of them are on sale right now!!
What's your experience in dressing your post partum body? Any tips or tricks? The first couple months I wore a c-section belt and shaper too but I'll leave that for another post!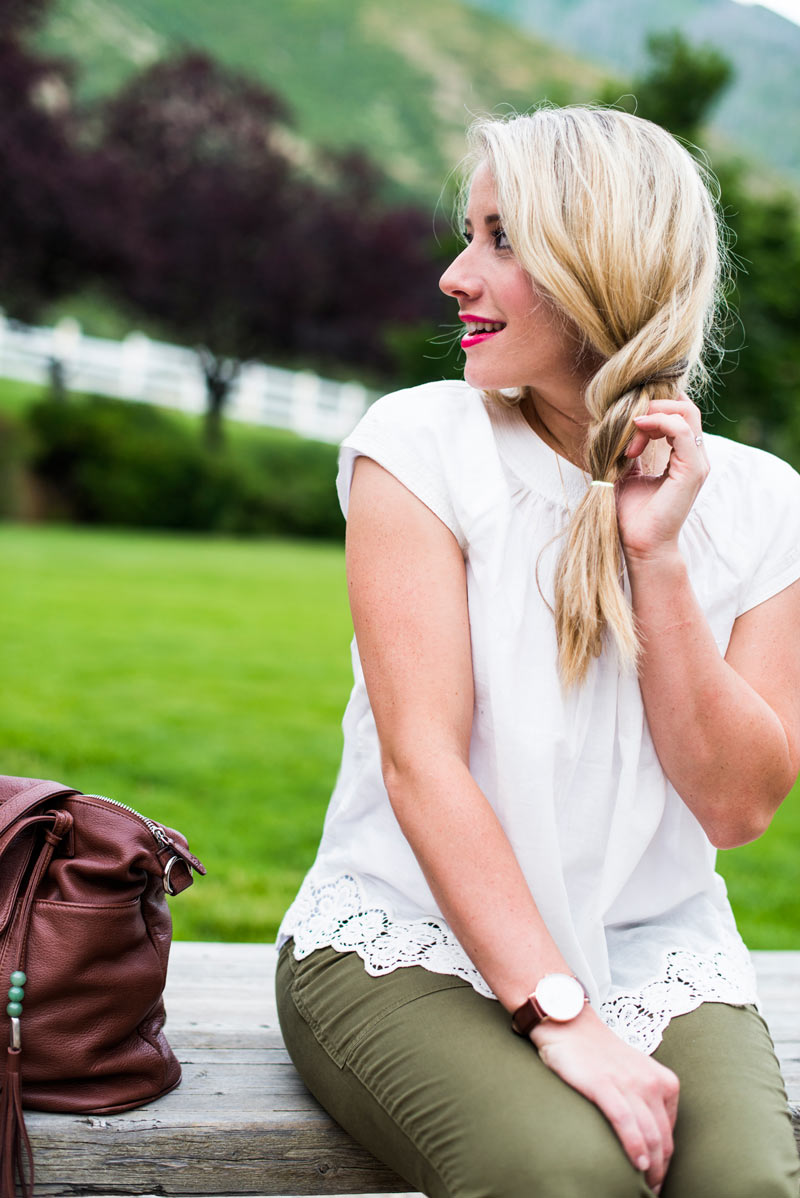 Photography: Trina Harris Photography — one of the best Utah photographers I've ever had the pleasure of working with. She's amazing and if you're in need of family/wedding/kids/ whatever she's your girl!
Bag: Lily Jade | Shoes: Old Navy | Jeans: Jcrew Factory | Watch: Daniel Wellington | Necklaces: Made With Love By Mary and waahhhh this shirt that I'm wearing in this post was a Nordstrom Anniversary Sale pick and it's no longer being sold 🙁
———————————————————————————