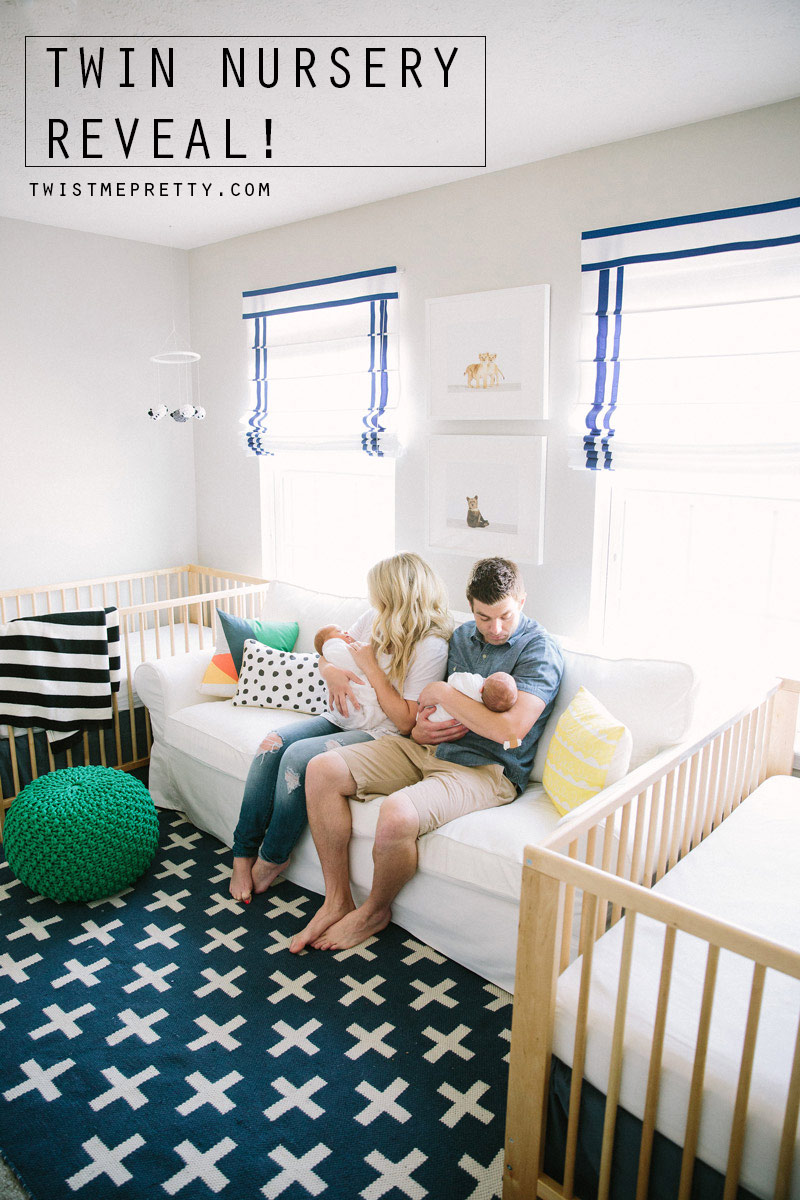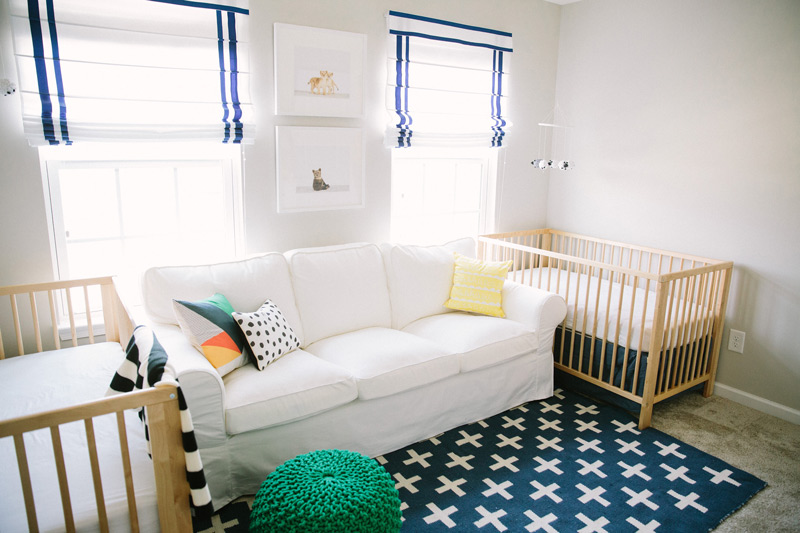 Welcome to the twins nursery! I'm so excited to share their room with you, it's my absolute favorite room in the house. I had a hard time deciding how I wanted to decorate this room… and my pinterest boards only made me more confused! Have any of you found that it's harder to decorate since Pinterest? I could not decide what direction I wanted to go because I liked so many different nursery ideas online! In the end, I went with something fairly simple. It's a really small room and we needed to squeeze a large couch, two cribs and a big dresser in it. I knew if I over decorated, it would end up feeling closed in and cluttered so I kept it really bright and clean and it turned out so much better than I'd pictured in my head! I hope you enjoy.
Follow the jump to see the full room reveal!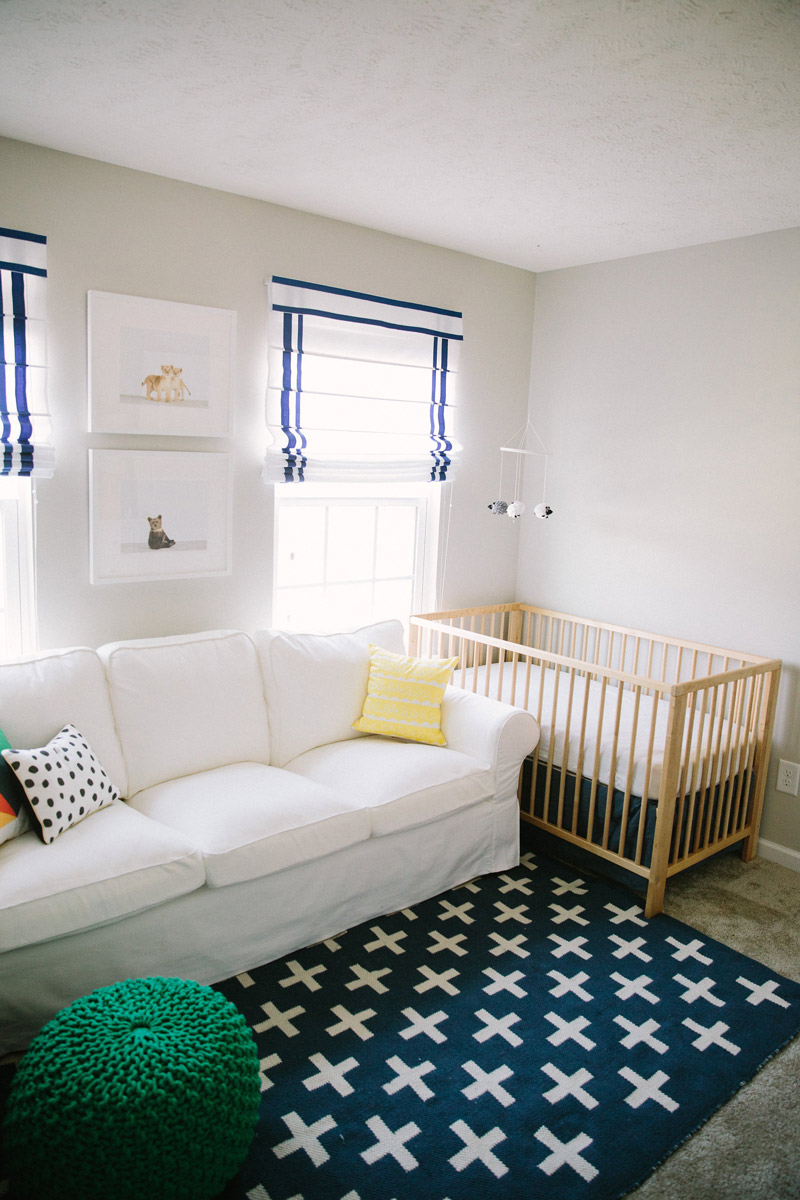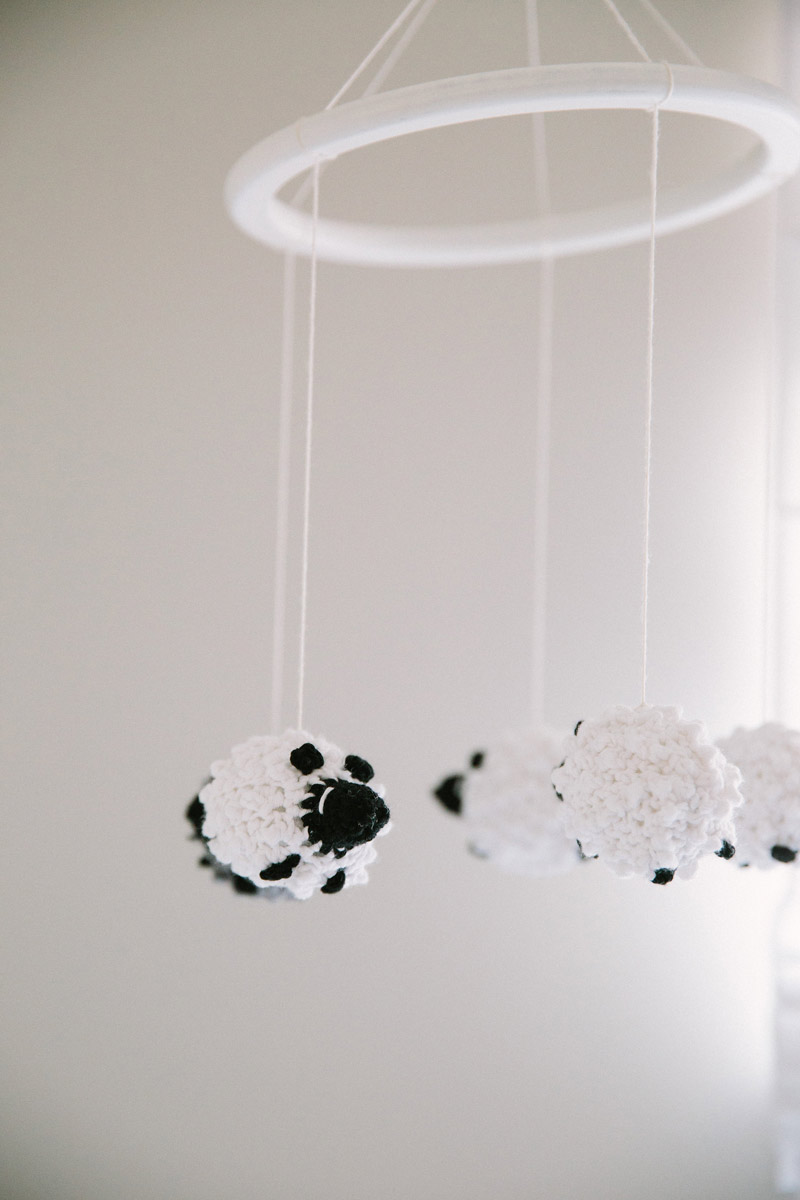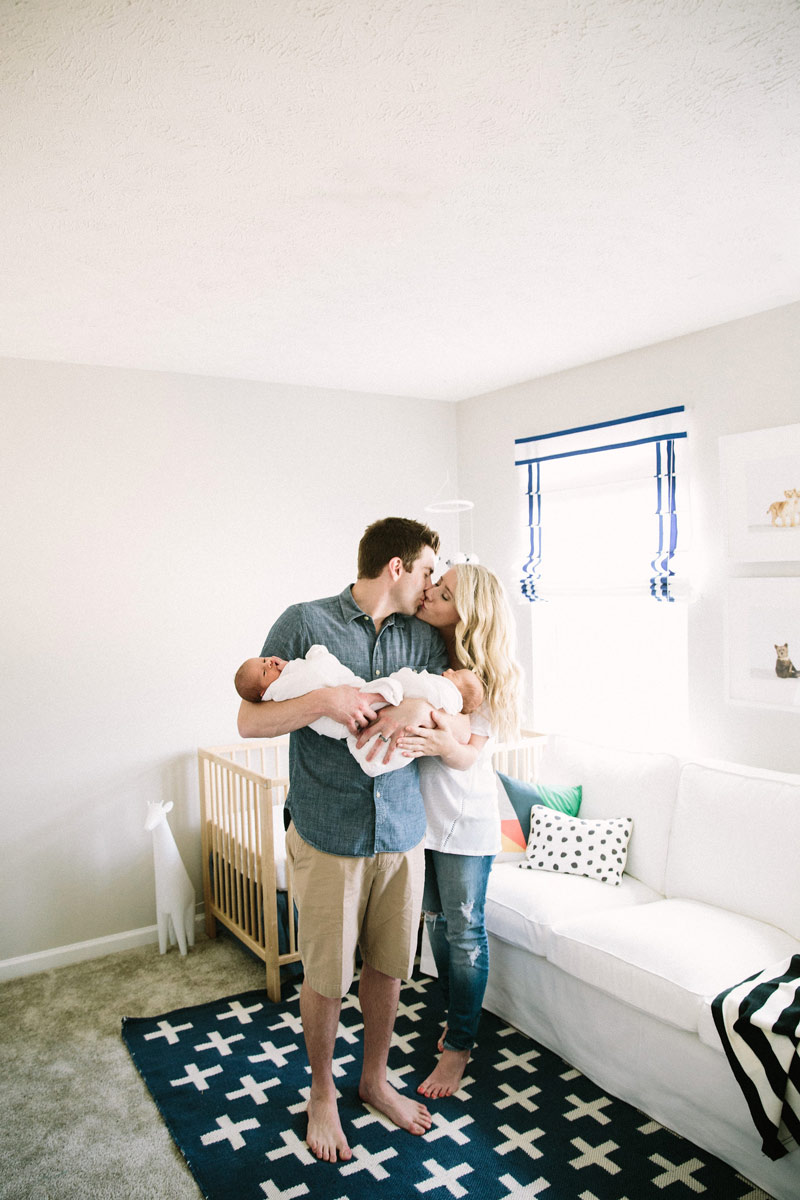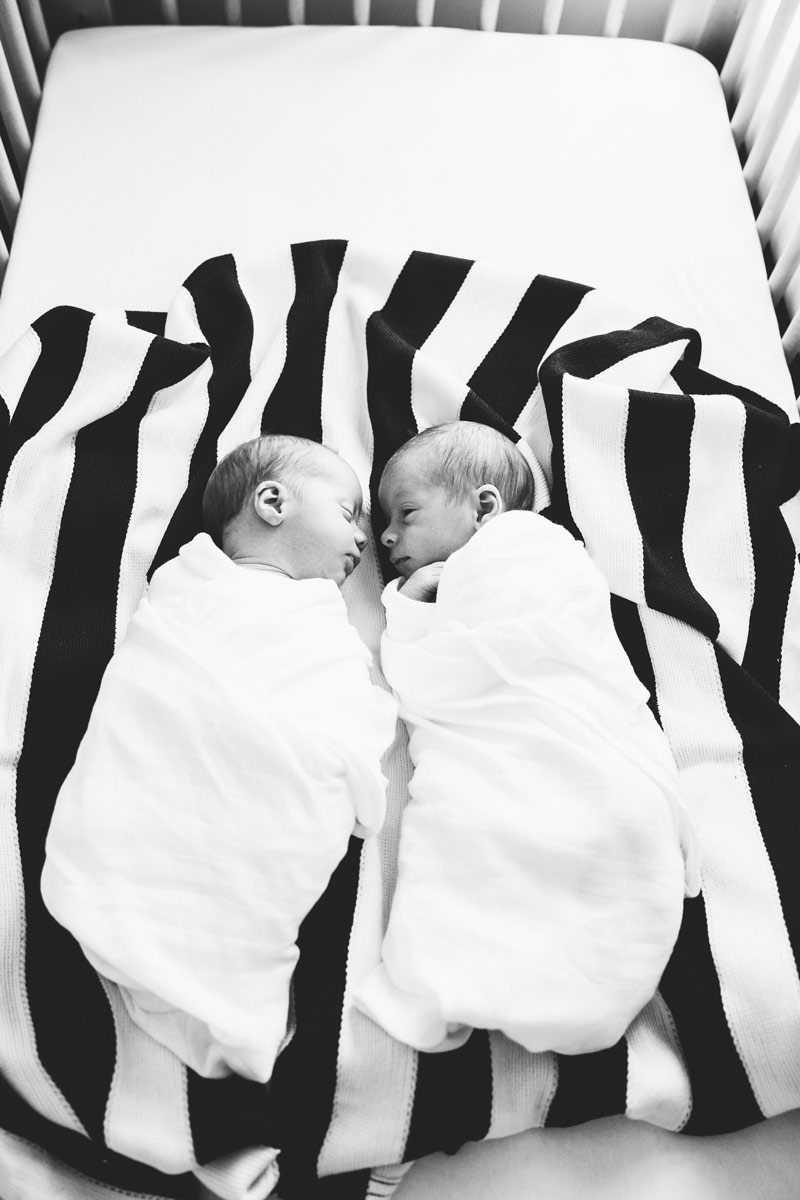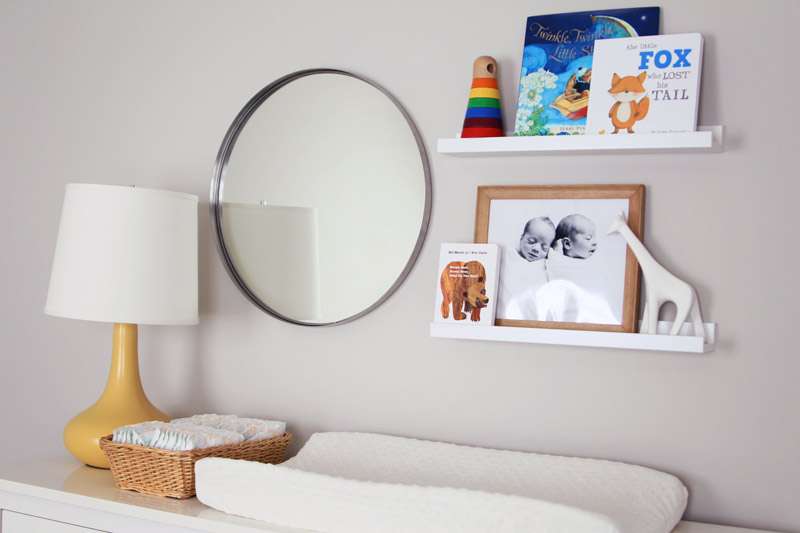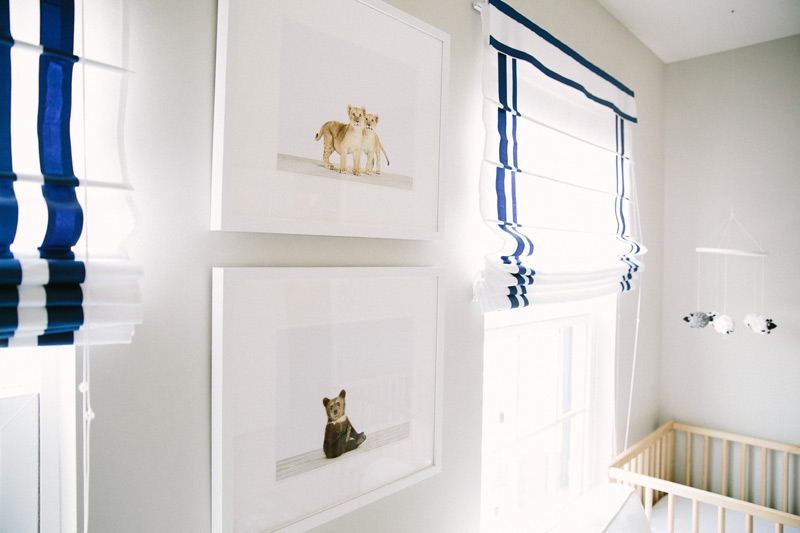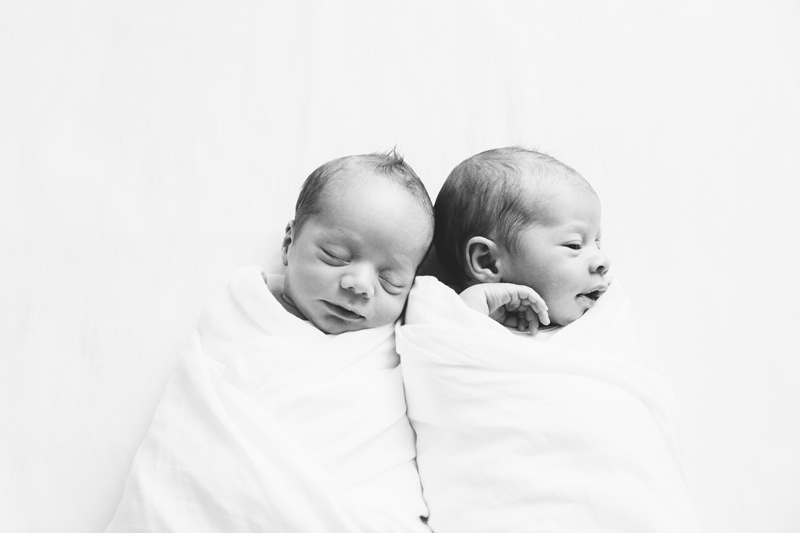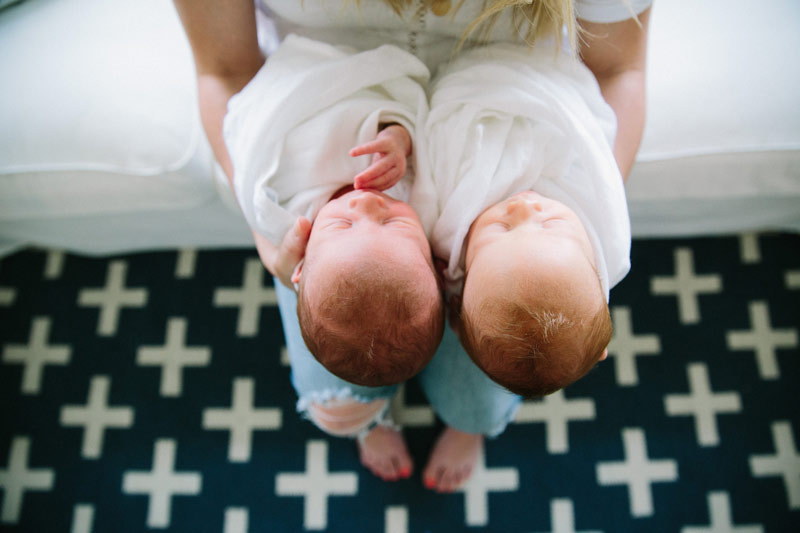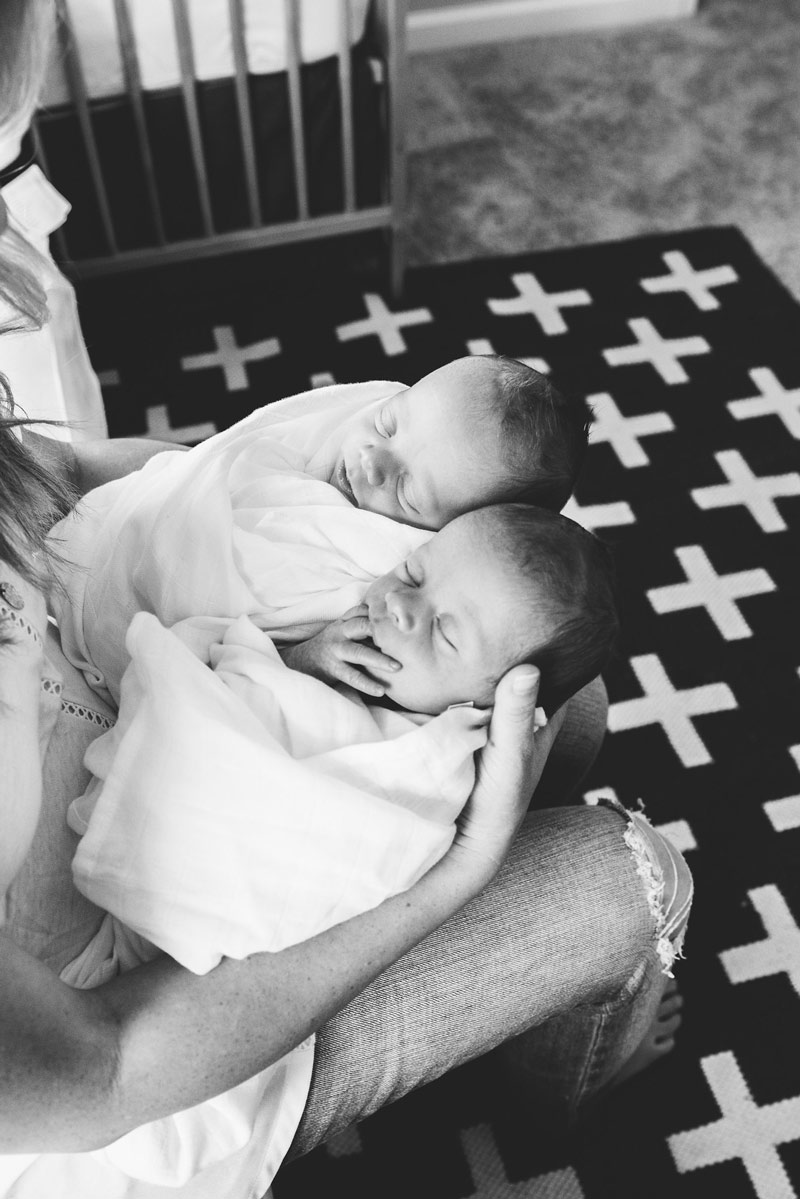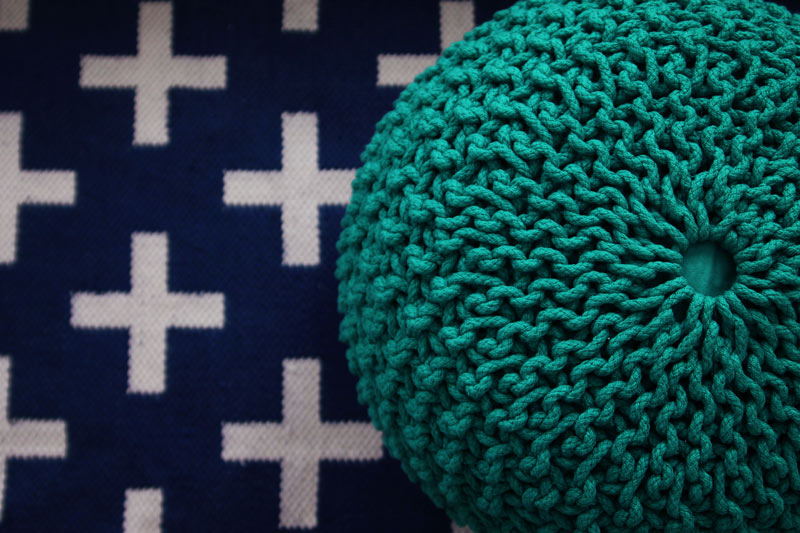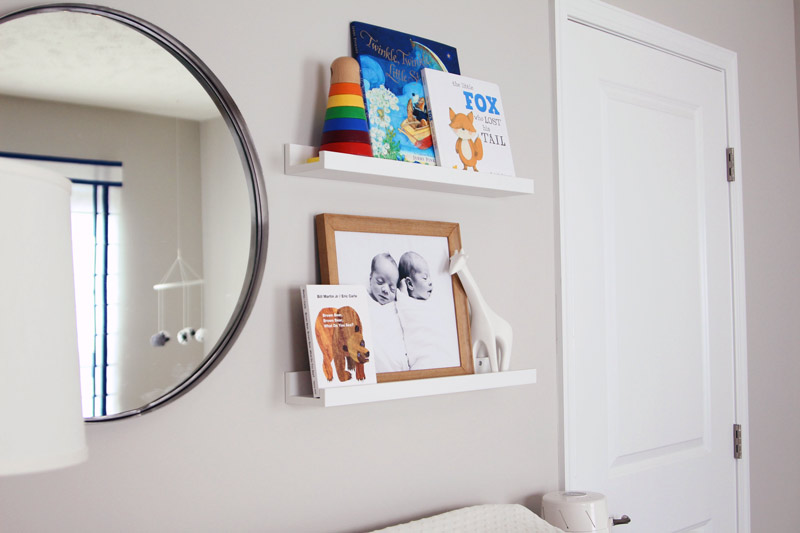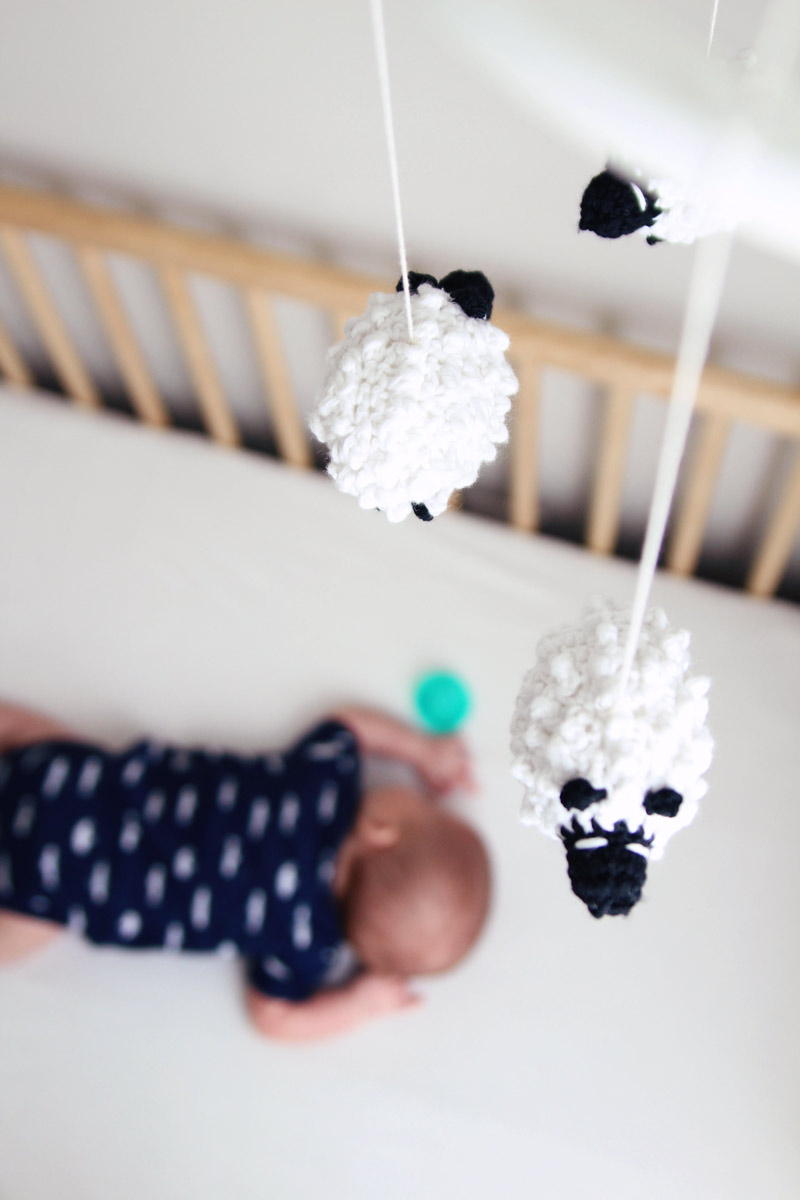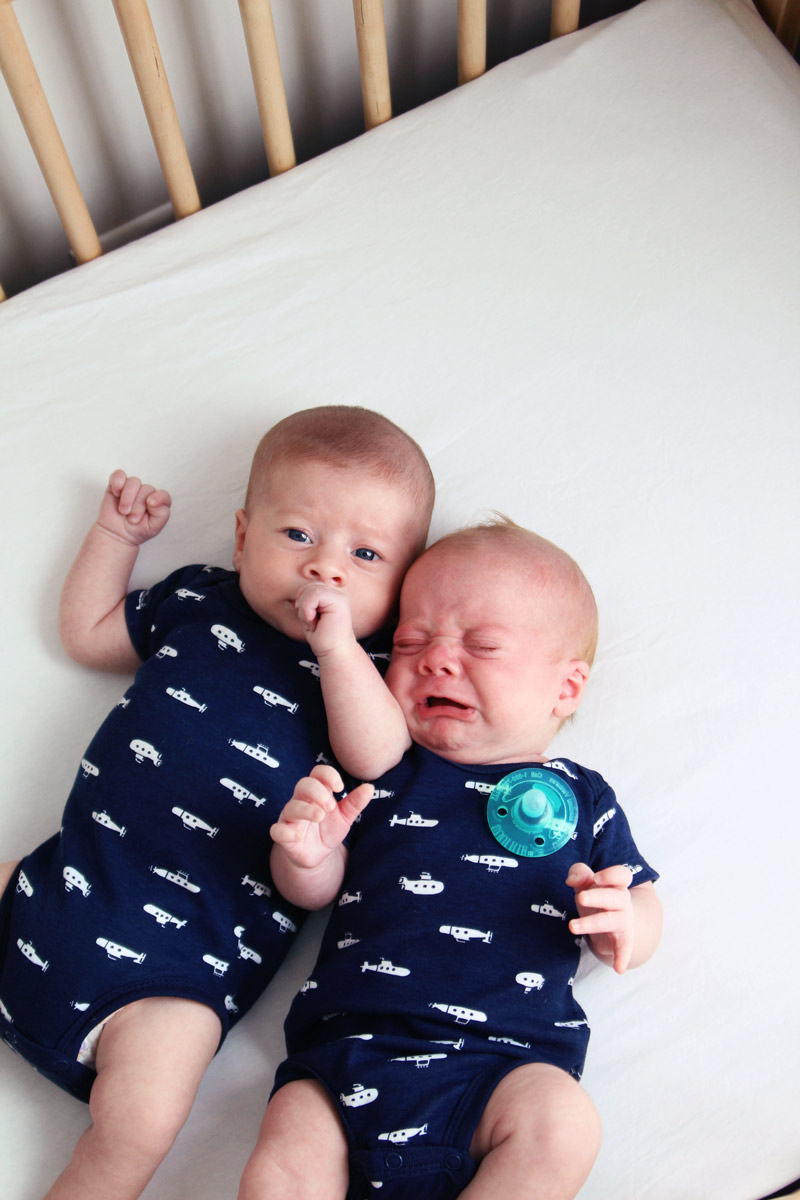 Photography: Tess Smith Photography (The Great Cleveland Ohio area)
Because we didn't have a huge budget for this room, we ended up buying all the furniture from Ikea. I'd chucked our old crib when we moved because it was falling apart and wasn't safe anymore. I'd also spent hours researching twin nurseries and learned that when feeding two, a couch is best. I do miss rocking my babies, but the couch has been so helpful and not to mention it's great for when I fall asleep with a baby on my chest in the middle of the night! And yes… I'm crazy and chose white. I know it'll most likely get destroyed by my children but the entire cover can be washed and bleached (you know, in all my spare time haha) and I just really really wanted it! Once I had settled on the furniture and knew how it fit in the room, I picked out the rug and window treatments. I really debated on throwing pictures and shelves up all over the walls but decided to just keep it really simple. I love how clean this room feels and even when there's blankets and burp cloths and laundry all over the place, it still feels clean.
Below is the master list of where everything came from in case you're interested in snagging a few things for your own nursery. I have to give a big shout out to Land of Nod for donating so much to this project, their products always exceed my expectations. If you see something that's not listed, chances are it was just an old hand me down but feel free to ask in the comments!
LAND OF NOD c/o :: Navy Rug (5×8) / Green Knit Pouf / Yellow Table Lamp / Giraffe Nightlight / Linen Crib Skirts
PILLOWS: c/o A Hand Crafted Home
LAMB MOBILES: c/o LalaKa
ANIMAL ART: c/o Little Animal Print Shop
DIAPER PAIL: c/o Diaper Dekor
WHITE PORCELAIN GIRAFFE: c/o Wayfair
BLINDS: DIY — tutorial to come soon!
From Ikea:: Gulliver Cribs/ Ektorp Couch / Hemnes Dresser / Sheets/ Black and White Blanket/ Colorful Stacking Blocks/ Shelves/ Mirror
Swaddles:: c/o Little Unicorn
Books: Twinkle Twinkle Little Start / The Fox Who Lost His Tail / Brown Bear Brown Bear
xoxo